Create an Amazon Alexa Skill for Your Radio Station
Let listeners reach you through their Amazon Echo by creating a handy Alexa Skill for your radio station.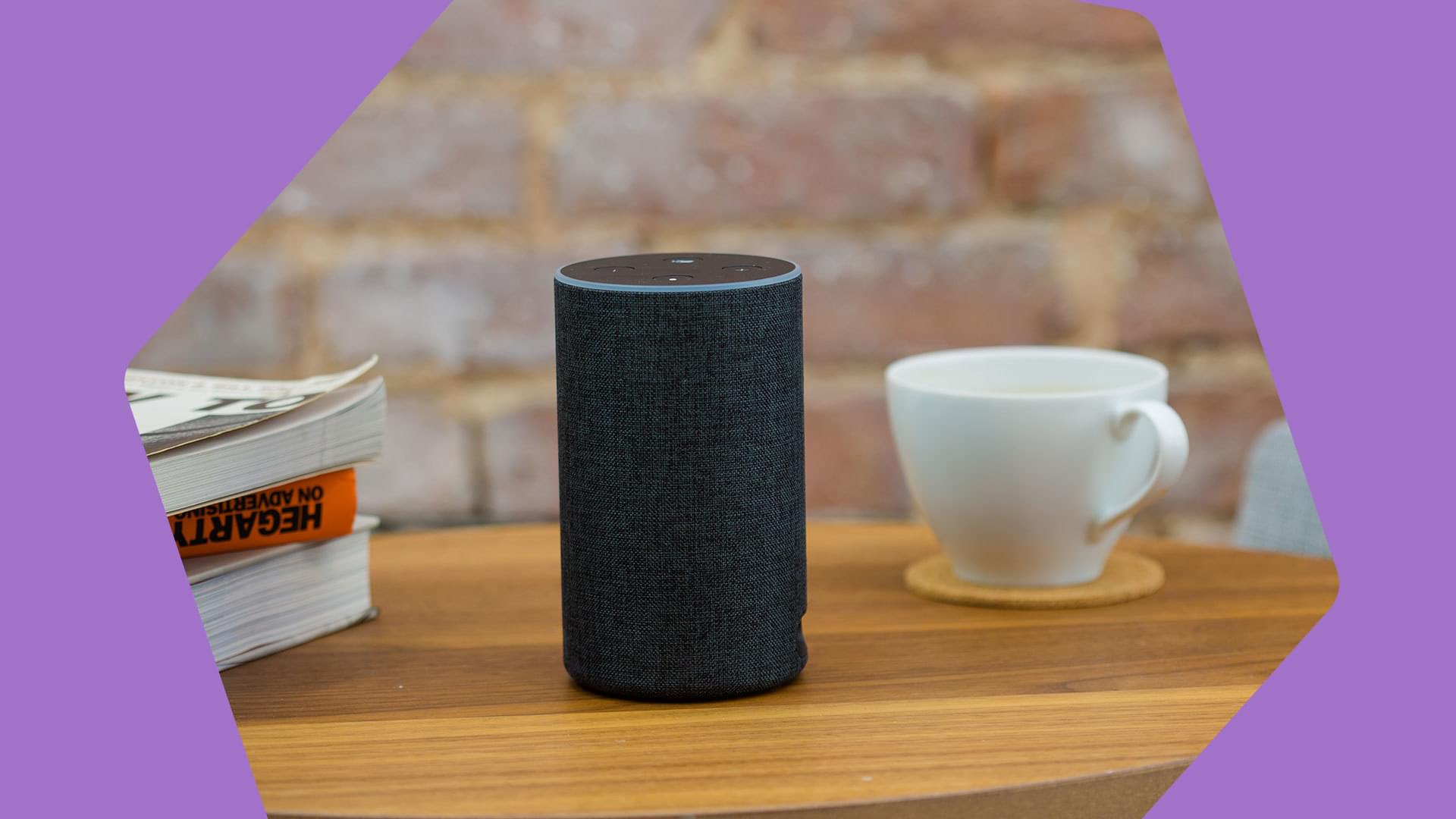 According to the SVP of Amazon, Dave Limp, over 100 million devices with Alexa enabled on them have been sold worldwide as of early 2019. That's an incredible amount of potential listeners that you could get your station in front of! So, creating an Alexa Skill for your station is really worth it!

Can't Listeners Tune in Using Third-Party Skills?
It's true that listeners can just ask their Alexa device to play your station through platforms like TuneIn. The problem is, if your station has the same name as another station then it won't know which one to pick and could end up sending your listeners to a completely different station! That's why it's useful to bag an Alexa Skill for your station as early as possible!
How Do I Get an Alexa Skill?
Alexa Skills are available as an add-on to any Radio.co plan for only $10/£10 per month! Wondering how you can create an Alexa Skill for your Radio.co station? Well, here's a quick guide on how to do that! Firstly, login to your dashboard.
Step 1. Choose the Alexa Skill via Your Dashboard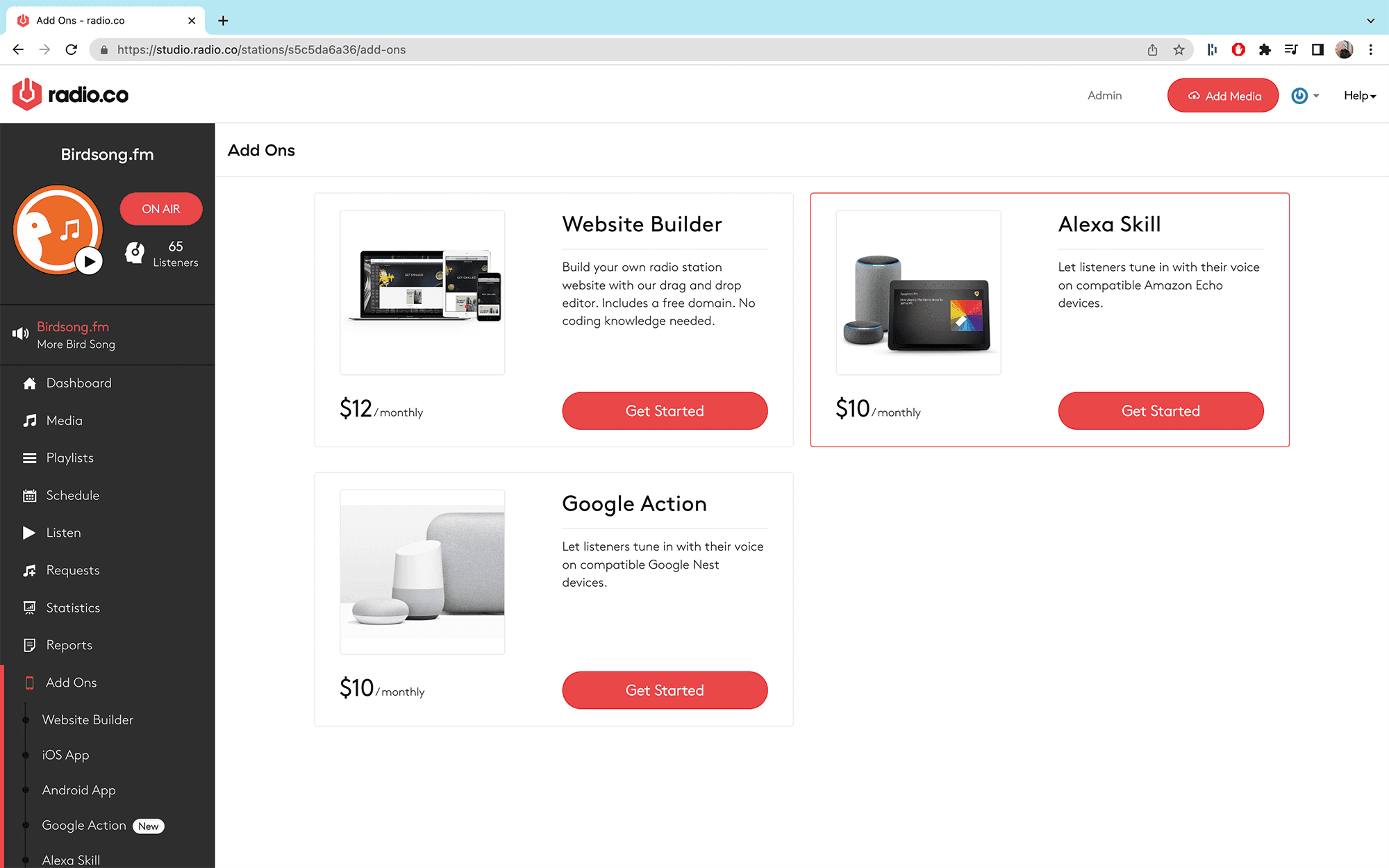 From your Radio.co Dashboard, head to Add-Ons and then click Get Started under the Alexa Skill add-on. This will open up the creation wizard and you can get started designing your Alexa Skill!
Step 2. Add Basic Details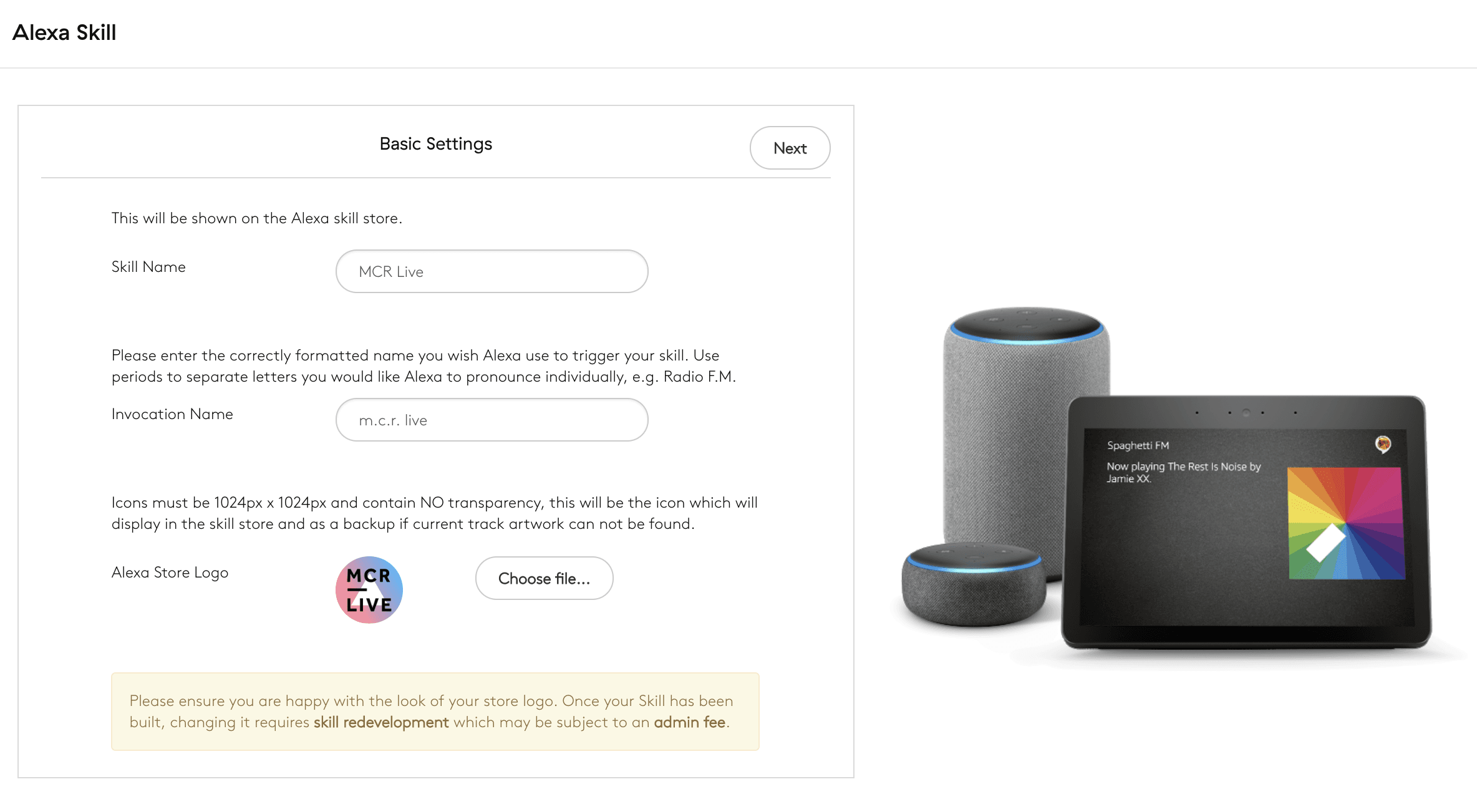 First, you get to set up the Basic Details of your Alexa Skill. This includes its name, what people will need to say to open the Skill, and a cool logo for your app.

Please note: Logos must be in JPEG or PNG format and 1024x1024px in size.
Step 3. Adjust Amazon Store Display Settings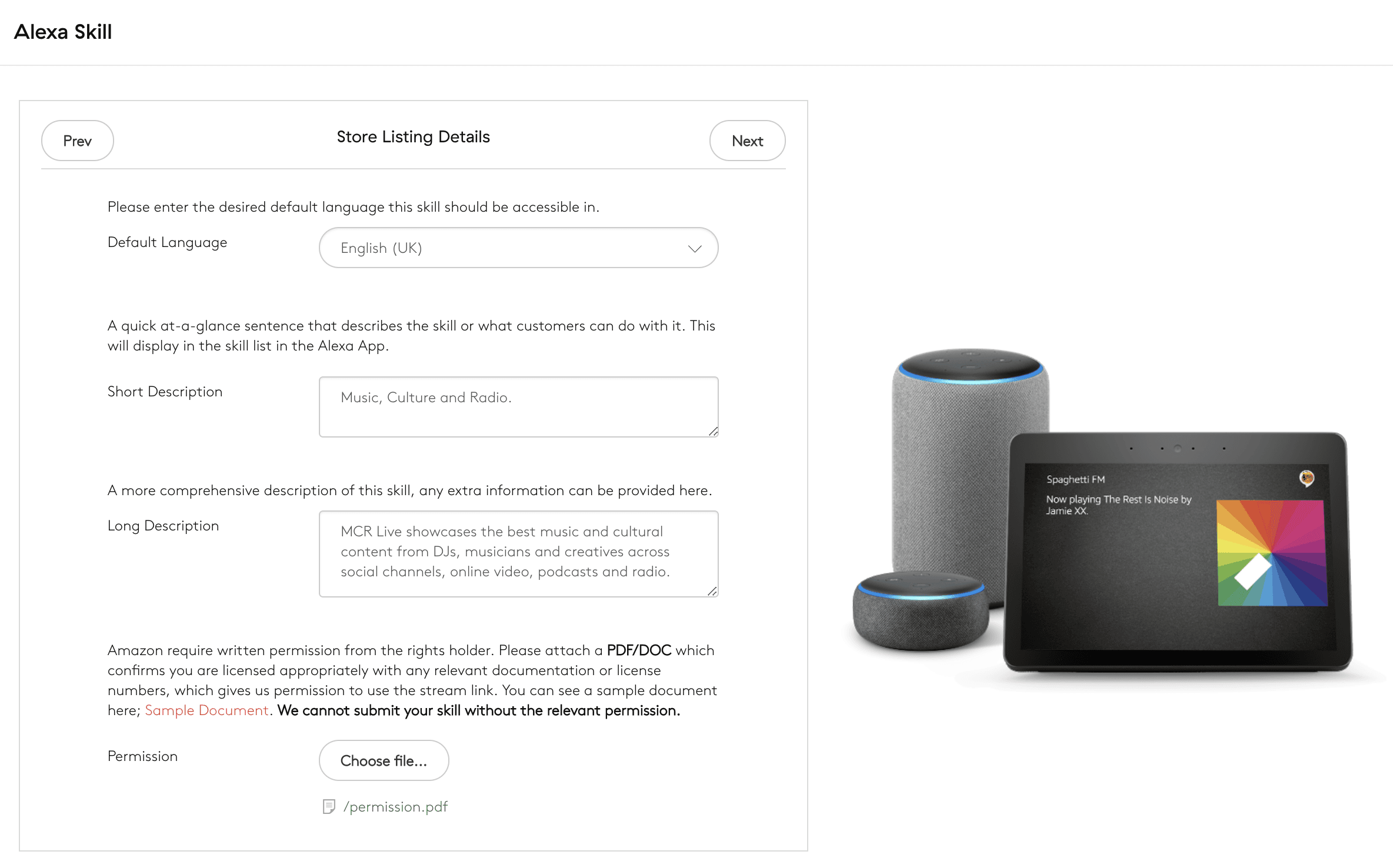 Next up, you adjust how your Skill will be displayed in the Amazon Store, as well as visual Alexa Stores. This will include the default language for your app, a short description, a longer description for your Skill page, and a Permission Document letting Amazon know that Radio.co have permission to submit your stations stream.
Please note: Alexa skills are only distributed in the following languages:
English, Japanese, Spanish, German, & French.
Please ensure any text you provide for your skill (invocation name, description etc) is in your chosen language. We cannot develop skills with any other languages at this time until Amazon provide support.
Step 4. Customise What Alexa Says to Open Your Skill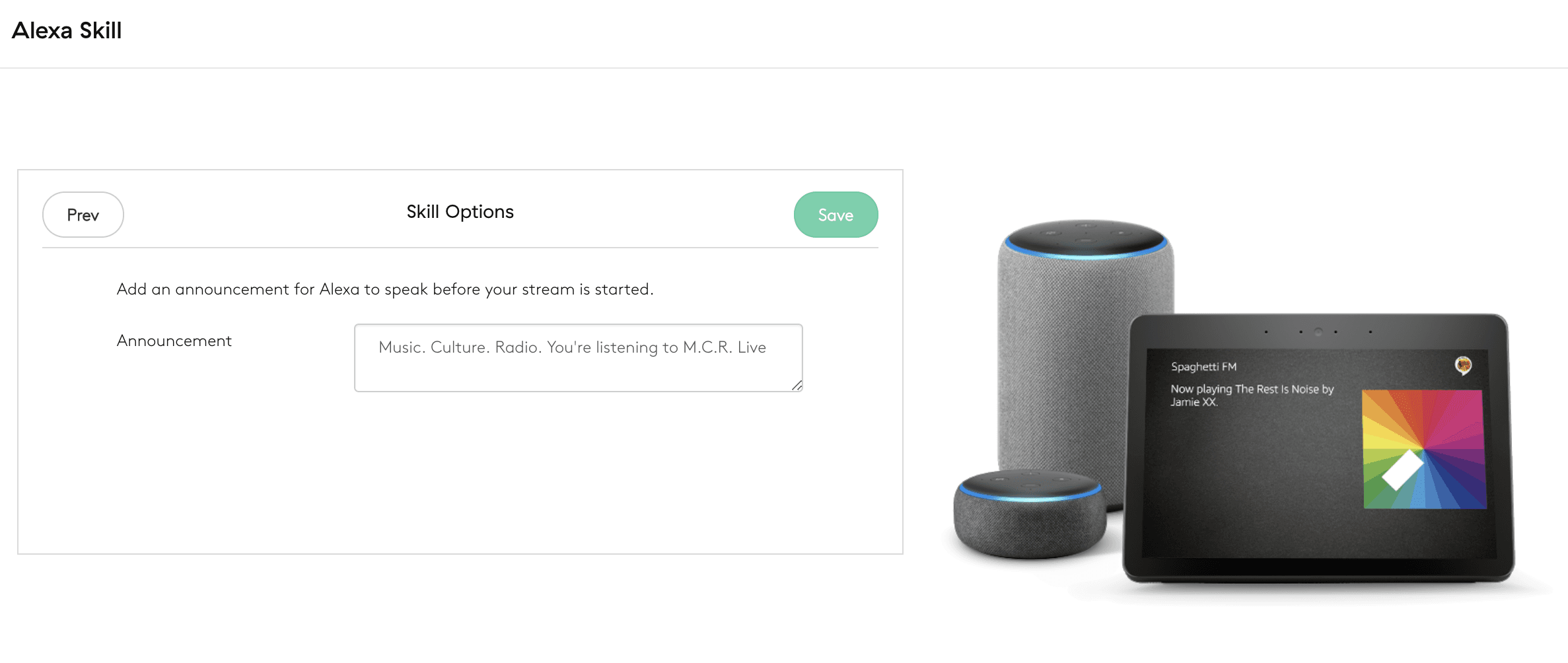 Finally, you can customise what Alexa will say upon opening your Skill. This can be adjusted even after your Skill has been submitted and published. For example, when you ask Alexa to open MCR Live, the Announcement is: "Music. Culture. Radio. You're listening to MCR Live."
Step 5. Confirm and Pay
Once you've got everything sorted just the way you want it, you can confirm your submission and pay. It typically takes around 7 business days to develop and process an Alexa Skill. If our Development team find any issues with your skill you will be notified via email. We will also send you an email confirmation when it's all done!
Need Help Creating Your Alexa Skill?
We know just how difficult it can be create something when you're not sure what to do. That's why we have a top-notch support team on hand to help! Hit that speech bubble in the bottom right corner to start up a chat with us or email studio@radio.co.