Best Equipment for Radio Stations
Professional radio stations need a serious setup, that's why we're going to show you the best equipment for radio broadcasting.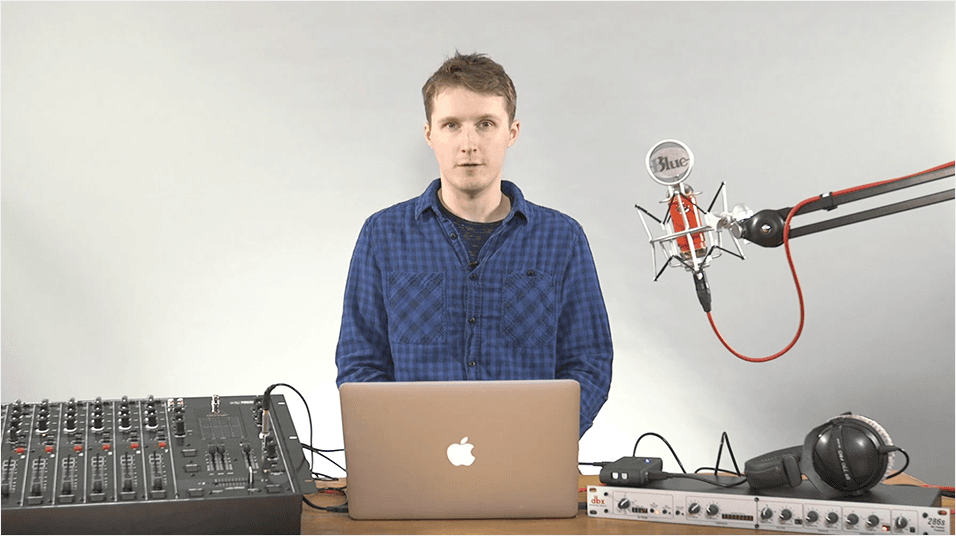 Professional station owners need the best equipment for radio broadcasts. That's why we're going to show you how to create a studio suitable for several microphones, a call in facility, and multiple playback audio channels. All of this will be routed in through a mixing desk to give you complete control over your live broadcasts.
Summary
Equipment List: A full list of equipment mentioned in this article.
Mixing Desk: What the hub of your station can do and how it can control mixes.
Microphone: 2 of the best condenser and dynamic microphones available.
Boom Arm & Shock Mount: How to stabilise and move your microphone freely.
Microphone Processor: Amplify your voice and give it a bit more punch with a processor.
Headphones: Studio grade headphones used by professionals broadcasters in the industry.
Soundcard: Expand your setup with an external soundcard for more channels.
Cables: The many assorted cables you need for your equipment.
Equipment Setup: How to setup all your equipment.
Equipment
Here's the best equipment for radio broadcasts we used to setup an advanced station.
Mixing Desk - Behringer DX2000USB Pro Mixer
Let's start with the hub of any radio studio, the mixing desk. We recommend the Behringer DX2000USB Pro Mixer as a good option, which has plenty of inputs to power multiple mics and full-length faders to give you precision control.
The DX2000USB takes in different audio channels and pushes them together ready for broadcasting out online. This model offers 7 channels - 2 are preamp phantom power microphone connections, ideal for you and a guest; the remaining 5 can be used to hook up to your computer, or external devices such as CD players. The DX2000USB retails at $310 / £250.
Microphone - Blue Spark
The Blue Spark is an advanced condenser microphone ideal for studio setups as it's highly sensitive and provides a great warm sound, so it's perfect for spoken word.
Sensitive condenser microphones like this are great for picking up every little bit of audio from multiple people, instruments, and any other noises in your studio. The Blue Spark retails at $240 / £190.
On a side note, there's the Rode Procaster dynamic microphone as an alternative if you're in a loud area. As opposed to the Blue Spark, it only focuses on audio directly in front which helps eliminate background noises.
Boom Arm & Shock Mount - Rode PSA1 & Samson SP01
A boom arm and shock mount are tools used to maneuver and stabilise your microphone. A swivelling boom arm can be adjusted for height and direction so it can be quickly moved on the fly. The shock mount secures your mic in place and can be adjusted in different directions.
With the Rode PSA1 you can attach the boom arm to the edge of your table and use the cable ties for a cleaner looking setup. The Samson SP01 fits with the Blue Spark to reduce vibrations for better sounding audio. Rode PSA1 retails at $90 / £70 - Samson SP01 retails at $40 / £30.
Microphone Processor - DBX 286S
The DBX 286S is a microphone processor that gives your audio a grander feel. It functions as a power supply for condenser mics and has features to enhance your voice like a de-esser which removes unwanted "S" noises and cleans up bad signals.
Essentially the microphone processor gives audio clarity and a warm presence that amplifies your voice. The DBX 286S retails at $190 / £135.
Headphones - Beyerdynamic DT770 Pro (80 OHM)
The DT770 (80 OHM) are professional broadcasting headphones that are popular within the radio industry as they're comfortable for long periods of time and have a long cable.
As they cover the ears most sounds are muffled to reduce outside disruptions. DT770 retail at £135 / £110.
Soundcard - CSL 7.1 Surround Soundcard
An external soundcard is just like an internal one as it offers multiple channels to connect up and manage devices like a sound system, headphones, CD players, and more.
Basically the more channels you have then the greater flexibility and devices you can map to your mixing desk. CSL 7.1 surround soundcard retails at $25 / £20.
Cables - Assorted Cables
x1 Headphone to Jack L/R
x1 Jack Headphone Adapter Converter Plug
x2 XLR to XLR (Male to Female)
x1 Male USB A to Male USB B
x1 Audio Line In (Phone Cable)
How Everything Fits Together
As the mixing desk is the centre hub of your radio station equipment, everything connects through it and subsequently to your computer. Here's the step by step process of how the equipment hooks up together.
Computer / Laptop -> Mixer (Male USB A to Male USB B, should be included with Mixer).
Mixer -> Headphones (jack headphone adapter converter plug).
Mixer -> Microphone Processor (XLR to XLR - male to female).
Mixer -> External Soundcard (audio line in).
Microphone Processor -> Microphone (XLR to XLR - male to female).
Your final setup when everything is connected together should look something like the diagram below.
Sound travels from your microphone, enhanced through your mic processor, controlled on your mixing desk, monitor on your headphones, add additional devices through your soundcard, and manage audio on your laptop and out to your radio station.
Best Equipment for Radio Broadcasters
Now that we've shown you the best equipment for radio broadcasts, it's time for you to tell us what you're currently using. What equipment do you use for your station? Let us know in the comments below.
---
Thousands of broadcasters are already with Radio.co, so there's never been a better time to start your station. Cutting edge technology made easy and regular new features make Radio.co the ideal solution for professional broadcasters. Start your 7-day free trial today by clicking the button below.