Best Radio Hosting Solution
Radio.co is the best radio hosting solution for broadcasters. We handle all the hard work, whilst you focus on what matters... radio!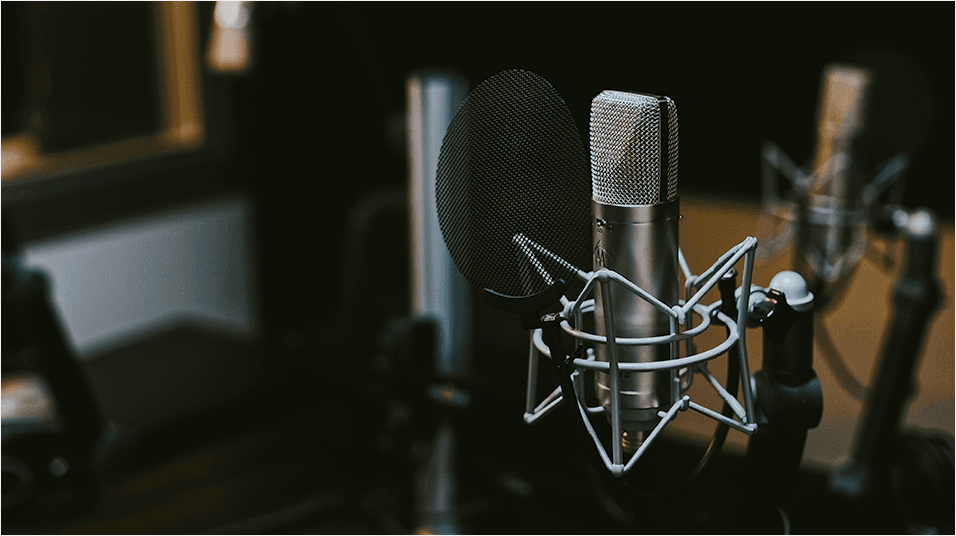 Radio.co is the best radio hosting solution. It's ideal for first time broadcasters as it's simple to get started and offers advanced features for radio veterans.
Let's take a look at how Radio.co makes it easy for you to broadcast online, how it can help you grow your listeners, and what we've been working on to improve your experience.
Summary
Why Choose Radio.co
What You Need
How to Broadcast
How Listeners can Tune in
How to Grow Your Listeners
How to Make Money
Why Radio.co?
Radio.co is custom built with broadcasters in mind. We're always ahead of the curve building new technology to make it as easy as flipping a switch. Our software is cloud based with no servers for you to manage, nothing to install, and support is always happy help.
Coupled with custom software, a dedicated team of in-house experts, and a massive list of growing features like the track editor and custom apps. Radio.co is the best place for you to get your station online in a matter of minutes as founder James Mulvany explains:
Custom Album Art
Artwork, by default, is automatically grabbed from third-party services, but what if nothing is displayed or you want to swap the art out? Custom album art is the solution, just upload an image to any track and save.
Go through your entire music catalogue within your Radio.co Dashboard and update whatever tracks you want.
Broadcast Live Anytime
Broadcasting live requires you to schedule an event for you or a DJ to connect, but not anymore with the broadcast live anytime feature.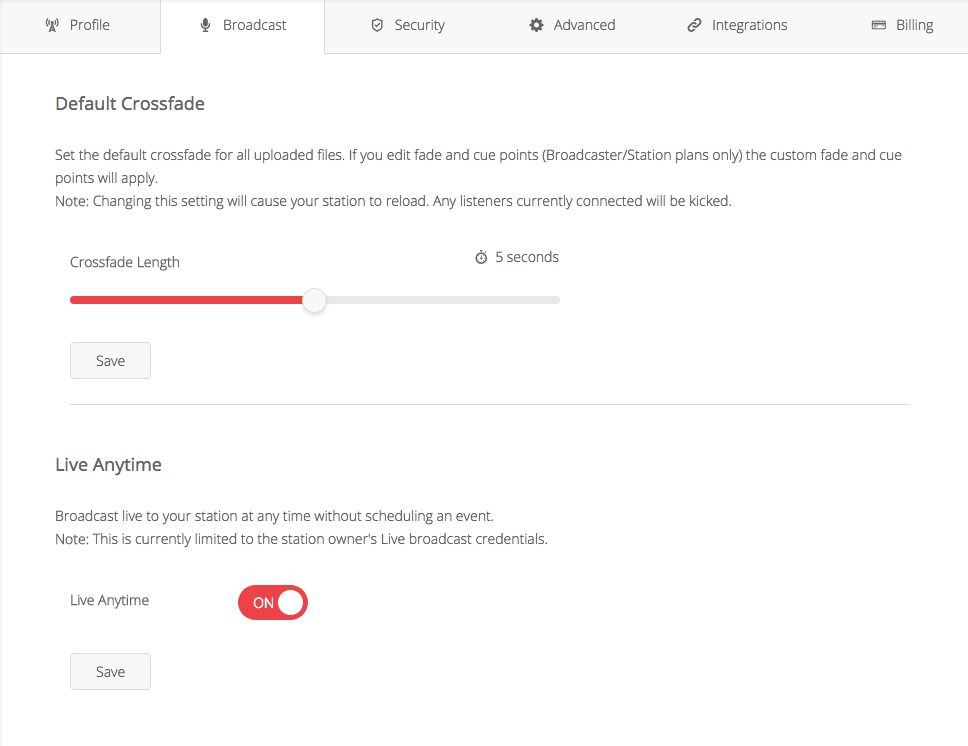 Simply switch this on to be able to connect anytime from your computer or mobile device.
Stream Relaying
You can grab another stream online and relay it to your station, which is handy if you have affiliated shows with other broadcasters or multiple streams.
What Do I Need?
You don't need expensive equipment or a studio to run your own radio station. A laptop and an internet connection are the only things required to upload music and broadcast live.
If you intend on taking your station to a professional level, then we recommend a range of different equipment from basic to advanced which we cover here.
"What about music licensing?" Needing one entirely depends on what you intend to broadcast, for how long, where from, and who to. Broadcasting commercial mainstream hits requires you in most countries to pay royalties. However if you're broadcasting your own content or royalty free music then you won't necessarily need one.
It's best to consult with qualified professionals or the relevant authorities for your country regarding licensing and copyright laws. We offer more in-depth advice about music, licensing, and royalties here.
How Do I Broadcast?
With Radio.co you can broadcast online by doing either of the 2 options:
Automated: Upload & Schedule Tracks
Live: Broadcast from Your Computer
Option 1 is ideal if you're not around and want to keep your station online broadcasting 24/7 without having your computer constantly on. Upload and manage your tracks in your Radio.co dashboard, then order them into playlists and schedule shows to play during the week.
Option 2 is completely live, it requires a constant connection from your computer. Using broadcasting software like Winamp and BUTT, you can play music or switch over to talk live on-air with a microphone.
Besides from the two broadcasting software mentioned, we recommend a the following others:
Mixxx: Free for Mac, Windows, Ubuntu, and Linux.
RadioDJ: Free for Windows.
Virtual DJ: Paid with free trial for Mac and Windows.
For more head on over to Radio.co Help.
How Can Listeners Hear My Station?
Listeners should be able to find your station without much effort. The easier it is, the more listeners will be led to you. There are a few ways listeners can access your stream.
Web Players
Got your own website? Build branded players and embed them so listeners can tune in. If you haven't then share your players with friends or add it to your Facebook page.
Go even further with the DIY player kit - Completely customise the look and feel so you have complete control. Learn more here.
Radio Directories
Millions of active listeners are online tuned into places like Streema, iTunes Internet Radio, and TuneIn. Submit your station to as many third-party directories and grow your station - Find all the directories you can add your station to here.
Mobile Apps
There are millions of users on The App Store (iPhone) and over a billion on Google Play (Android). Tapping into these markets is easy and fun with Radio.co. Customise your apps to the look and feel of your radio station. Then send it over so we can do the heavy lifting designing, building, and submitting your app to the stores.
How Do I Grow My Listeners?
One of the major obstacles broadcasters face today is getting listeners. Those initial couple of people are the spark to start the fire that grow into an audience, so how do you do it?
Your station has to create something called "cut through". It's a way of standing out from the crowd instead of following it. Keep these in mind:
Brand: Your station's look, feel, and what it broadcasts are all part of it's identity. A corporate unknown station can be turned into a friendly beloved one with the right branding.
Accessibility: Where and how listeners access your station affects your total numbers. The more places you are, the easier it is to be found.
Content: Coupled with branding, content is what drives listeners to your station in the long run and keeps them coming back for more.
We have a full course on how you can grow your listeners with more helpful tips like these. Grow your audience with the Listener Magnet Course.
How Do I Make Money?
Running your own internet radio station can be fun as a hobby, but did you know you can turn it into a business? Generate revenue from your station with actionable strategies from experts in the radio industry.
Here's what you need, exclusively on the Internet Radio Cash Course.
Best Radio Hosting Solution - Start Your Station
Ready to get started? Radio.co is the best radio hosting solution as it's ideal for broadcasters that want to get started in minutes. When you're ready to flip the on-air switch just click the button below.