How to Get The Best Radio Imaging for Your Station
Does your station need its own identity? Need an on air brand that's professional? Here's how you can get the best radio imaging you can for your station.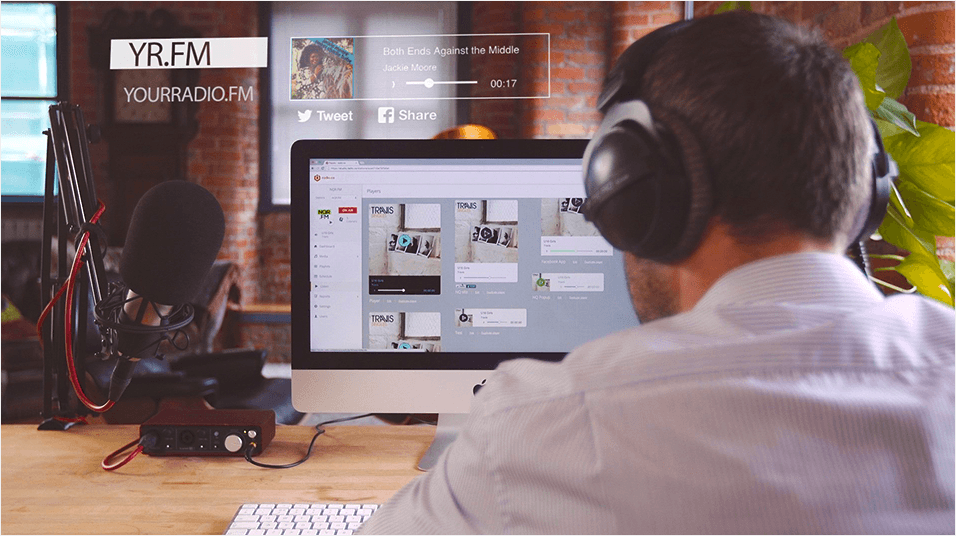 Does your station need its own identity? Do you want to give an on air brand that is professional and fits in with your type of programming? If you're sat there scratching your head thinking about this then what you need is radio imaging. In this post we'll look at how to get the best radio imaging you can for your radio station.
What is Radio Imaging?
Imaging is the term used to describe sound effects such as voiceovers, music beds, sweepers, intros and jingles that can give your station a sound design, or what is known in the industry as "sonic branding".
Does Your Radio Station Need Imaging?
By giving your station the best radio imaging and sonic branding, you can make your shows distinct and different from other stations. A great sounding jingle for example can really stick in your listener's mind. Through your imaging alone, your listeners can identify your station and really make you stand out from the crowd.
Radio imaging can set the tone, mood and feel of your station and can be used to target to specific listener demographics. They can also help your listeners identify what they can expect from your radio station when they TuneIn so if you want a professional sounding station make sure your radio imaging really sums up what your station is all about.
For example, if you are a CHR station playing the latest charts hits, you can create your jingles, beds and voiceovers to be slick, fast and upbeat to be in line with the music you are likely to be playing.
Take the imaging of the UK's biggest commercial CHR station Captial FM and notice how the imaging reel is fast paced and integrates both pop music and pop stars. This is a great example of matching your station genre with the on and off air branding.
What Type of Imaging Should You Use for Your Station?
To get the best radio imaging, it is imperative that it corresponds with your content and off air brand. If you have a News/Talk station, for instance, you probably would not want the same jingles and voiceover as a Country or CHR statio. A News/Talk station is more likely to set a more serious tone to reflect its content.
An example of this is the UK's biggest commercial Talk and News station LBC. For their imaging, they enlisted famous British film composer David Arnold to create some cinematic and serious classical imaging. As you can tell, this music lends gravitas and weight to their content and as a result, LBC expect to be taken seriously. Although you don't have to hire a Grammy award-winning film composer to make your imaging, it does highlight how thought out and compatible sonic branding can enhance the content and reputation of your station.
Where Can I Get The Best Radio Imaging for My Radio?
To create the best radio imaging for your station, you can either make it yourself using production software such as Pro Tools; or you can outsource it to one of many radio imaging and jingles companies such as ReelWorld, Noise Fusion, TM Studios and many more.
However, before you decide on making your own imaging or hiring others to do so, you should ask yourself some important questions. What is your station brand? What are you trying to convey? Who are you appealing to? What kind of sounds can reflect the answers to these questions?
If you are thinking about hiring a imaging company, have they worked on your genre of imaging before or are they more suited for another genre? Firms may specialise in Country or Classic Rock, rather than News or Mainstream Hits. If you can answer these questions, you can gain a good idea of the imaging you want to take your station to the next level.
For example, at Radio.co we recently had our own jingles produced we include in all of our content. It's a fun, catchy and quick way of telling anyone who watches one of our videos or listens to one of our podcasts that Radio.co can help them to start their own internet radio station.
Imaging can form a vital part of your on air brand and can add greater professionalism to your station. A suitable and effective set of jingles, beds and voiceovers can make your content sound better and ultimately help to your station to grow and grow.
If you're thinking of starting your own radio station then you can start a 7 day free trial at radio at start broadcasting your station today. Alternatively, if you'd like to talk to one of our radio experts about your station imaging you can book a demo here.