How to Get the Best Sound from Your Microphone
Sound professional no matter where you are. Keep your audio in check and get the best sound from your microphone using essential techniques.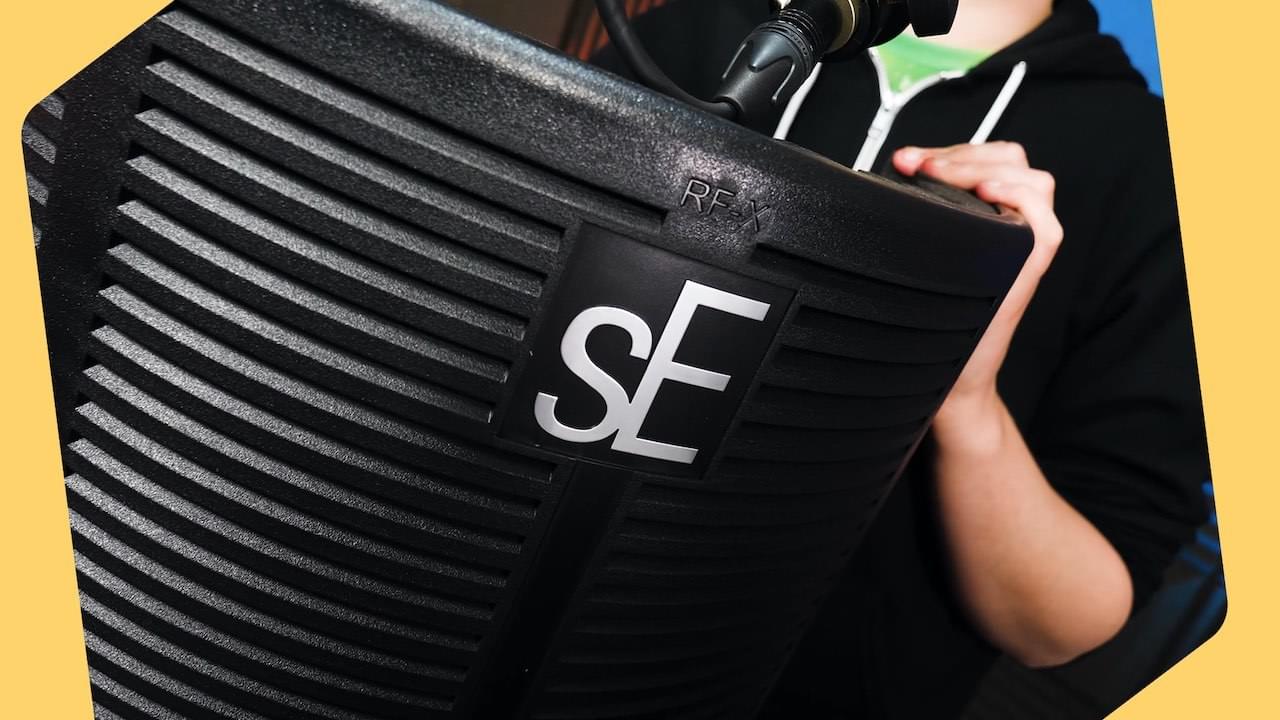 There's nothing worse than finding out your audio is off after you've finished broadcasting. Keep everything in check using essential tools to get the best sound from your microphone.
Essential Microphone Tools
By design, microphones are really sensitive. Pop filters, windshields, and sound booths help reduce unwanted noise. Nearby chatter, pops and plosives, or even ambient sounds can all be minimised using the right tools.
If you're not lucky enough to have your own professionally sound-treated recording studio, chances are you need help getting the best sound from your microphone. Although the following tools are aimed at beginners, every broadcaster should know or have at least used similar ones for their setup.
Pop Filter (Plosive Stopper)
Pop filters act as a barrier to stop you from getting too close. The multi-layer fabric helps disperse air when you're talking before it hits the mic.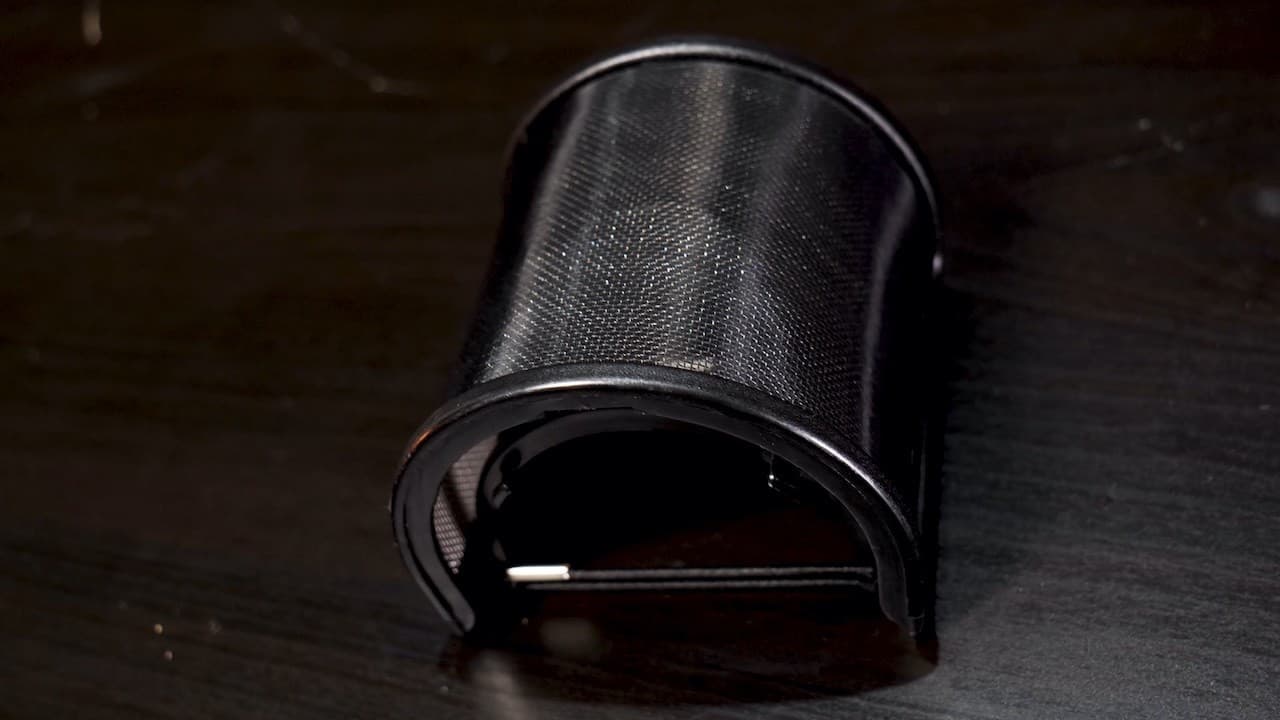 They effectively reduce the amount of sharp air that hits the mic as you talk, making it a lot less likely that you'll have bad plosives, like popping P sounds, in your recordings.

Windshield (Essential Security)
Microphone windshields are probably the most common type of mic protector. Professional radio studios like the BBC and even podcasting studios like Podcast.co often have their own branded versions.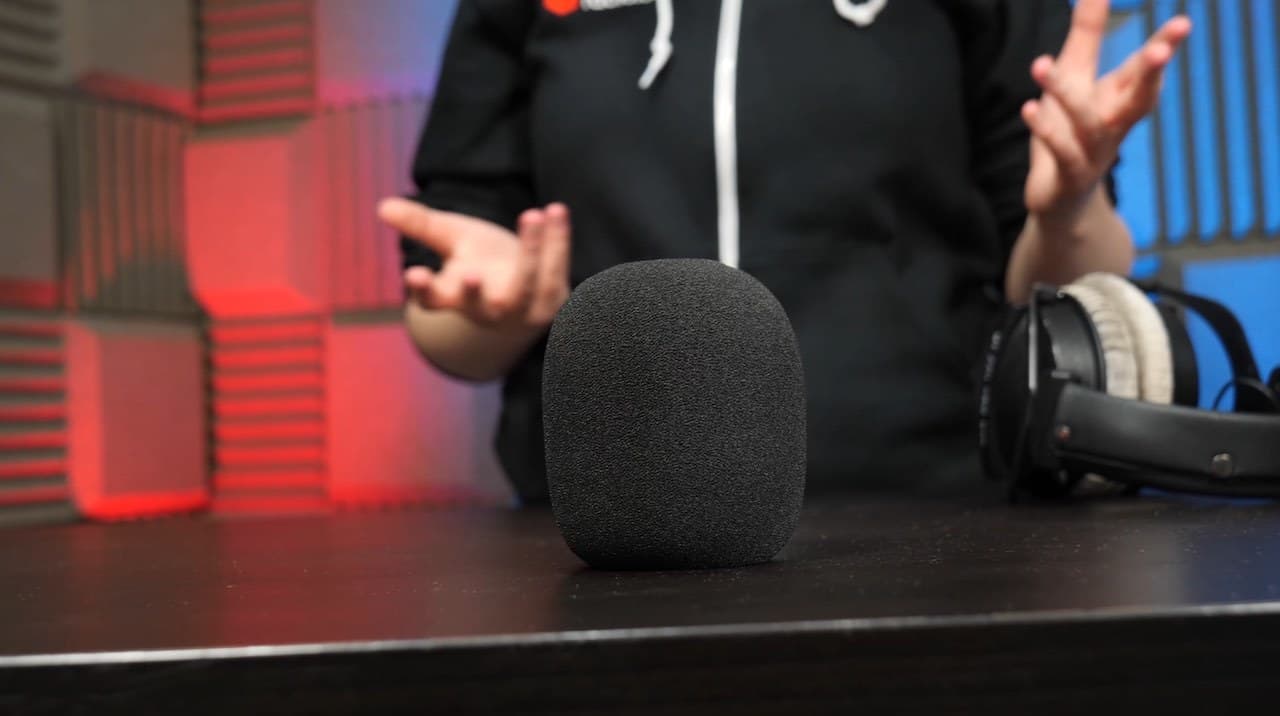 Windshields act as a protective barrier against up close and far away noises, minimising audio peaking and muffling sounds from afar.

Sound Booth (Portable Studio)
Sound booths are essentially big foam boxes. They often have a hardback like the sE Electronic Reflection Filter to reduce outside noise and have foam on the inside to stop your voice from bouncing around and sounding echoey.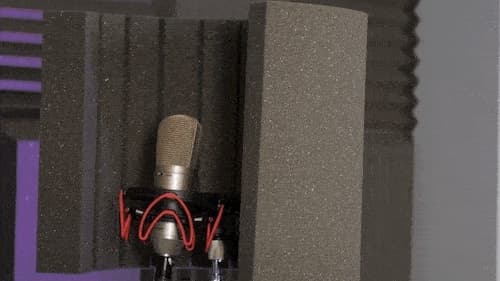 They're great for focusing audio and keeping out low-background ambient noises. If you're recording at home or office in an untreated room, then one of these will act as a portable sound studio.
Get the Best Sound from Your Microphone
While there are many different types of pop filters, sound booths, and windshields available, the one you choose depends on your recording environment. Get the best sound from your microphone by using the right tools, or offload all the hard work by hiring a professional studio.

Podcast.co offers fully equipped recording studios in London & Manchester, UK and New York, USA. Pop along by yourself or invite up to 6 guests to record and manage your shows. If you get stuck and need a hand, then there's a team of professionals close by to help you run your show.