Best XLR Microphones to Buy in 2023
Poor audio quality ruins broadcasts. Ensure your radio show or podcast sounds great with an XLR microphone from our list.
There are endless possibilities when it comes to choosing an XLR microphone. And it all depends on what you're using it for. So here's our pick of the 4 best XLR microphones for broadcasting.

The Specs Comparison
SHURE
SM7B
Type: Dynamic
Polar pattern: Cardiod
Frequency: 50 Hz – 20 kHz
Weight: 765g
Release year: 2001
Logitech
Blue Sona
Type: Dynamic
Polar pattern: Supercardiod
Frequency: 40hz - 18khz

Signal to Noise: 69.9 dB A-weighted
Weight: 615g
Release year: 2022
Aston
Spirit
Type: Condenser
Polar pattern: Omnidirectional, cardioid or figure-of-8
Frequency: 20Hz - 20kHz
Signal-to-noise: 80dB A-Weighted
Weight: 625g
Release year: 2018
RODE
PodMic
Type: Dynamic
Polar pattern: Cardioid
Frequency: 20hz to 20khz
Weight: 937g
Release year: 2018
The Best XLR Microphones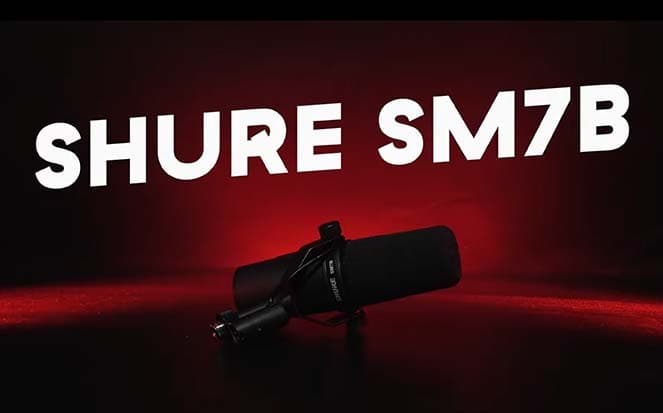 1. Shure SM7B (£379/$399)
The defending champion and our No.1 favourite for several years.
The Shure SM7B remains a classic choice for broadcasters. Its wide, flat level frequency response gives a warmness and clarity to voices. And its outer shielding protects from any electromagnetic noise, making captured audio extra crisp.

The Shure SM7B is popular because it copes well in loud, busy environments. The cardioid polar pattern picks up what's in front of the mic and not what's behind it.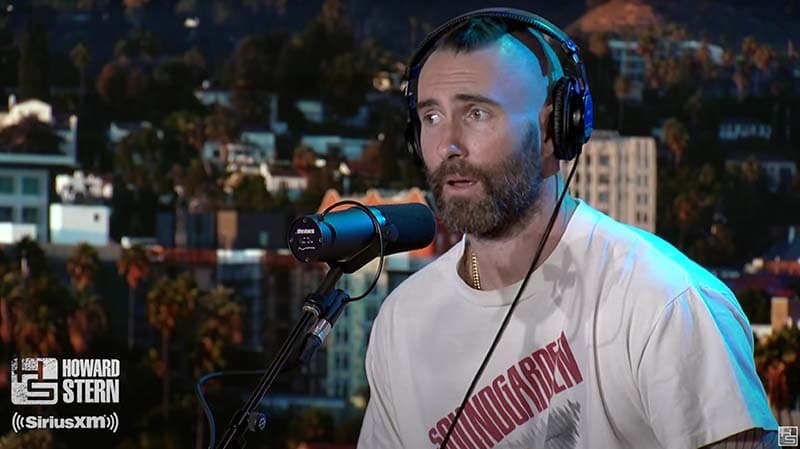 As for its design, the SM7B is now so iconic, each year we see many copycats. It's not entirely perfect though. The 3 switches on the back of the mic are a bit fiddly and the XLR port is in an awkward position.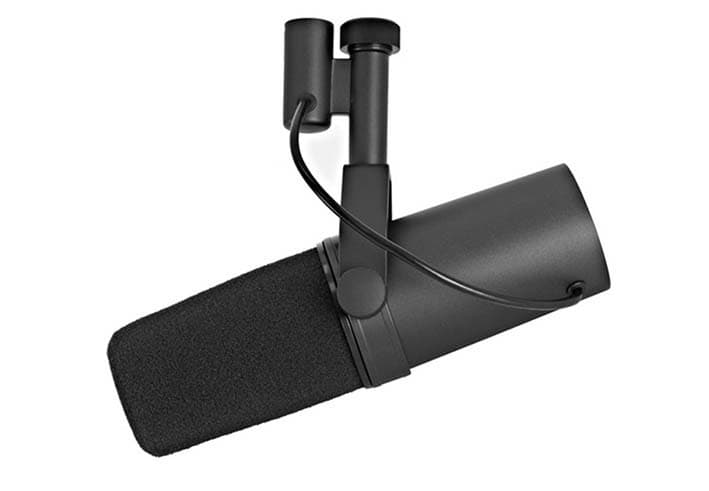 Nonetheless for many that's a small trade-off for the superb audio quality. And this recognisable XLR microphone spells out you mean business. But, it's not the most interesting design if you're after something really aesthetic.

2. Logitech Blue Sona (£299/$369)
The SM7B's cheaper rival
The Blue Sona takes the Shure SM7B and puts a needed twist onto it, unlike other copycats. It fixes the positioning of the XLR port, and even adds better switches that are sneakily hidden away.
It comes in 2 colours with the choice of 2 coloured muffs. It definitely looks like a newer XLR microphone. We love the stormtrooper vibes of the white version, but we're nerds after all.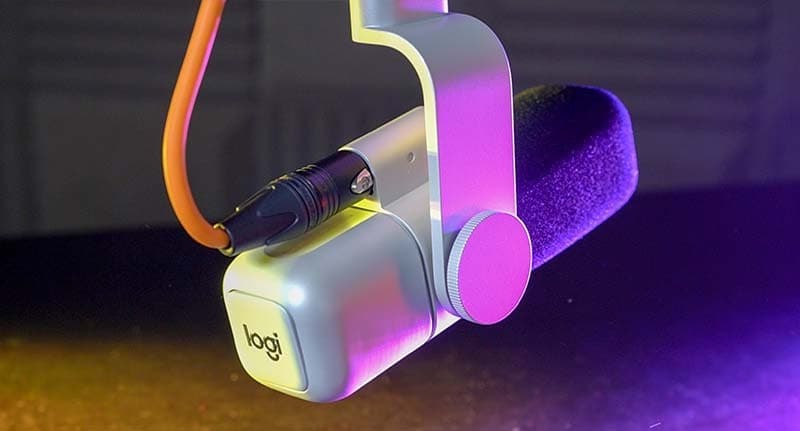 The Blue Sona has a super-cardioid pattern, so will pick up a little sound from behind you too. Meaning you'll lose a little from the front. And it's very sensitive to movement and might not be suitable for lively broadcasts.


The real star of the Blue Sona show is its in-built preamp. The Shure SM7B is a gain-hungry mic; it has to be paired with a powerful audio interface. Or teamed up with an external pre-amp like the CloudLifter or Fethead.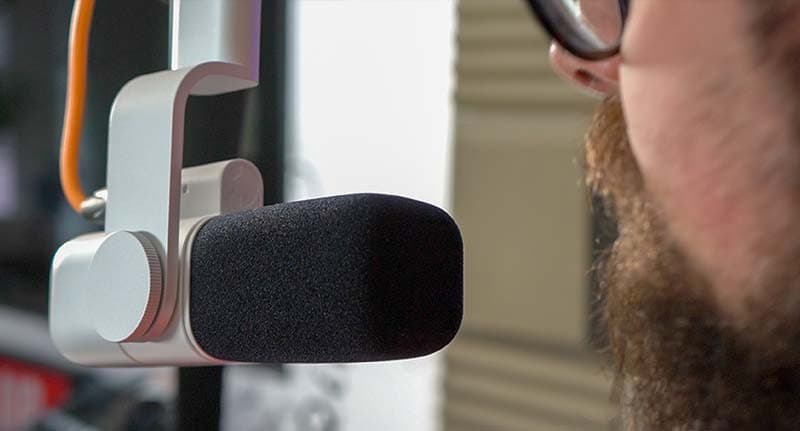 But the Blue Sona's inbuilt pre-amp, the CleapAmp boosts the signal by a tasty 25db+. Consider mic pre-amps can cost over $50 dollars. The Blue Sona should be the dead-cert for anyone wanting similar quality to the Shure SM7B, at a lower price.

It does let through some background noise, which will be too much for some broadcasts. But if you're using it within a treated room or sound booth, it's more than up to the task of being a good vocal mic.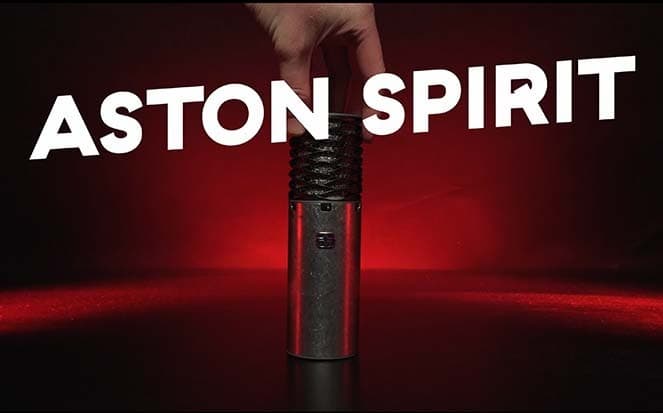 3. Aston Spirit (£379/$439)
In great shape & an affordable alternative to Neumann U 87 AI?
The Aston Spirit microphone is definitely a looker. It's all metal build harkens back to microphones of yesteryear and has the vibe of something a Spitfire pilot might use.

Unfortunately there isn't a pop shield or muff included though. So that bumps up the price, and this mic is not a cheap one.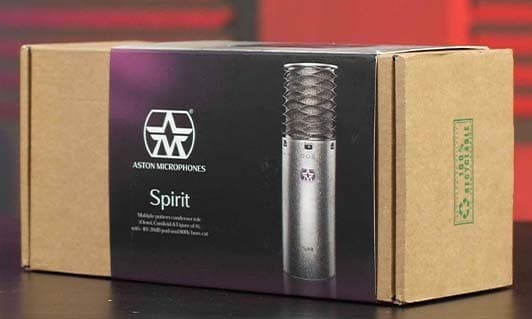 While cheap it is not, The Aston Spirit is a more affordable alternative to the legendary (and very expensive) Neumann U87 Ai. Like the Neumann U87 Ai It offers 3 polar patterns to switch between:
Omnidirectional captures the audio from all around it, like at a gig.
Figure-8 to captures the front and back, like multiple presenters or singer.
Cardioid picks up audio from the front of the mic only, like one radio or podcast presenter.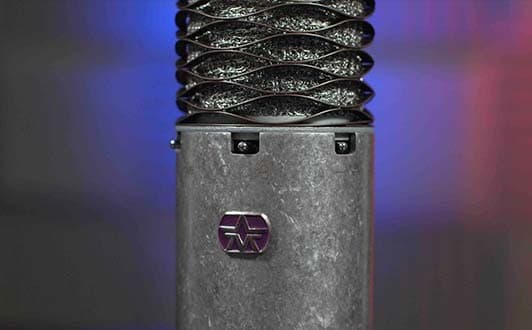 The Aston Spirit is a condenser mic, so requires phantom power and more work to get the best from it.

It has some nice, built-in features like a low-pass filter and gain switches to reduce the signal by 0dB, -10dB, or -20dB. Enabling the low-pass filter helps minimise the noise from things like a computer or a nearby train station. Meanwhile, the gain switches mean overly loud presenters or abrasive instruments can be simmered down a touch. Which helps you to avoid those those dreaded peaks.

For broadcasting a typical radio show, an audio booth or sound insulation ensures this sensitive mic doesn't pick up too much background noise. But the trade off is this mic can handle lower frequencies and offer great, really crisp highs. It gives a smooth sound with excellent peak-free brightness. And its various settings give it a versatility that not all XLR microphones have.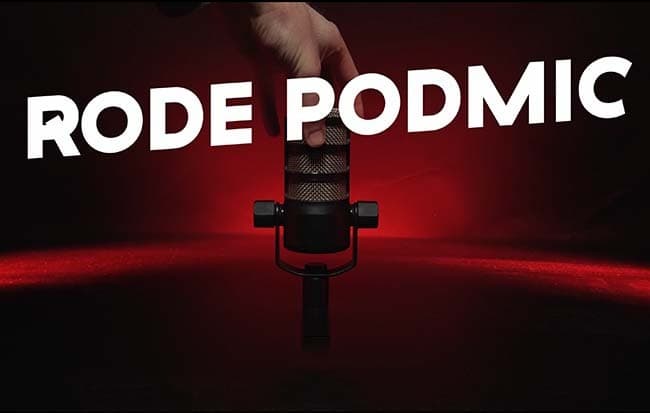 4. RODE PodMic (£91/$99)
A Budget Microphone Wild Card
The RODE PodMic, like the Shure, has become quite an icon. You're bound to have seen these in front of your favourite podcasters over the years, and its small form factor is still proven to be popular in 2023.

As the name implies, this is a mic designed for talking. There's an in-built pop shield - so plosives are reduced. This helps ensure a voice will be broadcast quality. And keeps the costs down as there's no need to buy a separate muff.
It's the most accessible mic on this list in terms of price point. It does let through some background noise, which will be too much for some broadcasts. But if you're using it within a treated room or sound booth, then it's more than up to the task of being a good vocal mic.
To Wrap Up
There we have 4 of the best XLR microphones to buy in 2023. The Rode PodMic is a broadcast quality vocal mic for those on a budget. At a bigger expense, the Aston Spirit offers versatility for those looking to capture more than just a presenters voice. The Shure SM7B remains a stalwart, that you will cause no regrets. But for those cutting back on costs, the Logitech Blue Sona is a perfect substitution that doesn't compromise quality.

But what's on your list for this year? Have you took the plunge with something already? Let us know over on your favourite social media platform!