How to Broadcast Live Radio with Serato DJ
Use world leading music software and easily broadcast live radio with Serato DJ from your computer to your online radio station.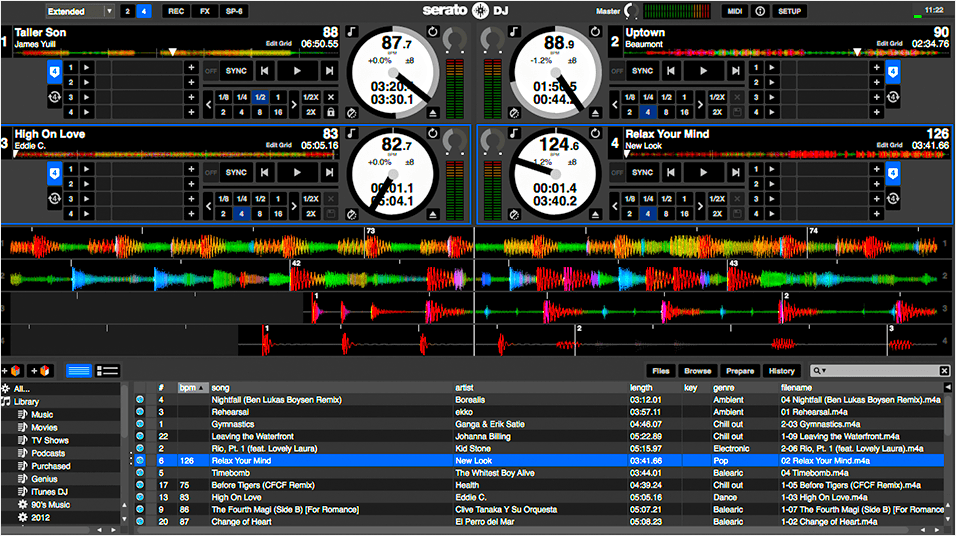 Serato DJ is one of the most well known DJ mixing desk software applications on the planet. Highly regarded DJs like Mix Master Mike, DJ Jazzy Jeff, and Steve Aoki all use the mixing software. We'll show you the best of what it offers, how to get setup, and how to connect and broadcast live radio with Serato DJ.
What is Serato DJ?
Serato DJ is a well known DJ software for Mac and Windows. It integrates with popular mixing desks like Allen & Heath, Pioneer, and a bunch more hardware. Known for it's simplicity, it's well known and received within the DJ community as the "best of the best" as it offers basic and advanced DJ tools like virtual decks, remote management from your mobile device, and hardware mixing desk mapping for better integration when DJ-ing.
Serato DJ Features
Hardware Integration
There are close to 100 mixing desks and audio interfaces that are compatible with Serato DJ, most of which have plug n play functionality, so you can connect and start using right away.
Decks are mapped within Serato DJ to display track information like BPM, time remaining, time lapse, cue points, and progress. You can control your deck and view your mixes in the application.
Central Audio Management
Manage all your audio in one place. Drag in and drop any tracks from your computer, then add cue points, loops, beat jumps, and more.
Recorder & Sampler
Record your full shows in high quality audio, then use them later on. You can trigger DJ stings, loops, drops, and entire tracks with the sampler. Store up to 32 samples across 4 banks and sync them with other tracks your playing.
For a full list of Serato DJ features then head here.
Broadcast Live Radio with Serato DJ
What You Need
Download Serato DJ - It's compatible with Mac and Windows machines.
Unlike like other broadcasting software, Serato DJ does not offer the ability to connect directly to your online radio station. Instead you need to route audio from your computer using a multi-output channel and encoder software like Nicecast (Mac) or BUTT (Mac, Windows, & Linux).
Here's what you need for your setup:
Soundflower: Mac application to pass audio to other applications.
LineIn: Mac application to enable play thru of audio from input devices like microphone and mixing desks.
BUTT: Mac, Windows, and Linux application to encode and stream live to your online radio station.
An overview of how your stream gets pushed out to your station:
Follow the full guide on how to broadcast all audio from your computer here.
How to Broadcast Live
When you've setup a multi-channel output, you need to open up Serato DJ and start playing audio, click Play Thru in LineIn (if you're using your microphone), and then connect live in BUTT / Nicecast.
Your setup should look something like this:
Make sure a live event is active before you broadcast - Set an event within your station's calendar by following this guide.
---
Now is the perfect time to start your radio station as Radio.co offer a 7 day free trial. Get up and broadcasting today by clicking the button below.