Cheap Mic vs Expensive Mic: How Do They Compare?
What you sound like matters. Choose your station's centrepiece carefully; compare polar opposites in a head-to-head battle of cheap mic vs expensive mic.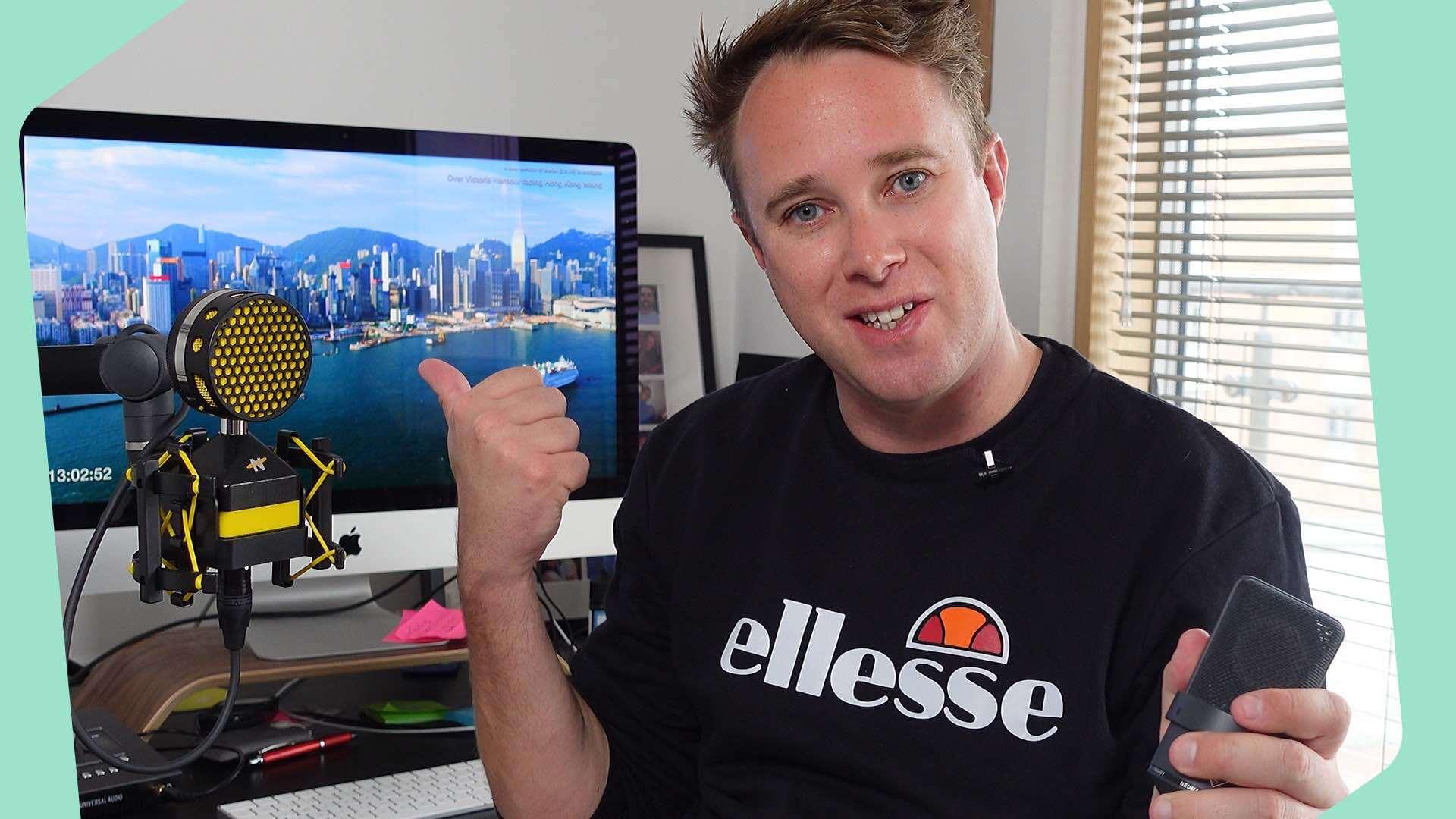 Microphones are the centrepiece for any good presenter. But quality varies widely. Same goes for price point too. So the most obvious question is: how do microphones on either side of the spectrum compare? More specifically, who comes out on top when it comes to cheap mic vs expensive mic.

Cheap Mic vs Expensive Mic: $100 vs $1,000
For this head to head match, the affordable NeatMic Worker Bee goes up against the premium Neumann TLM 103. But can a cheaper alternative hold it's own against a microphone goliath, or pale in comparison?
Want your own Worker Bee or TLM 103? Luckily, both microphones are available:

NeatMic Worker Bee
🇺🇸 Amazon US
🇬🇧 Amazon UK
Neumann TLM 103
🇺🇸 Amazon US
🇬🇧 Amazon UK
NeatMic Worker Bee: A Closer Look
Firstly, let's get the geeky technical stats out of the way. Deep breath:
Polar Pattern: Cardioid
Frequency Response: 20Hz - 20kHz
Sensitivity: 19.0mV/Pa at 1kHz (1 Pa=94dB SPL)
Output Impedance: 50 ohms
Rated Load Impedance: 1k ohms
Maximum SPL: 145 dB SPL (2.5k ohms, 0.5% THD)
S/N Ratio: 79 dB-A (IEC 651)
Noise Level: 9.5 dB-A (IEC 651)
Dynamic Range: 135.5gB (@ 2.5k ohms)
Power Requirements: +48V DC phantom power (IEC 268-15)
And exhale. But you're not really here for all that.
As for what you actually get, the Worker Bee comes with a shock mount. Standard ones won't work due to the unique design of the microphone. But the one you get looks good and feels well made.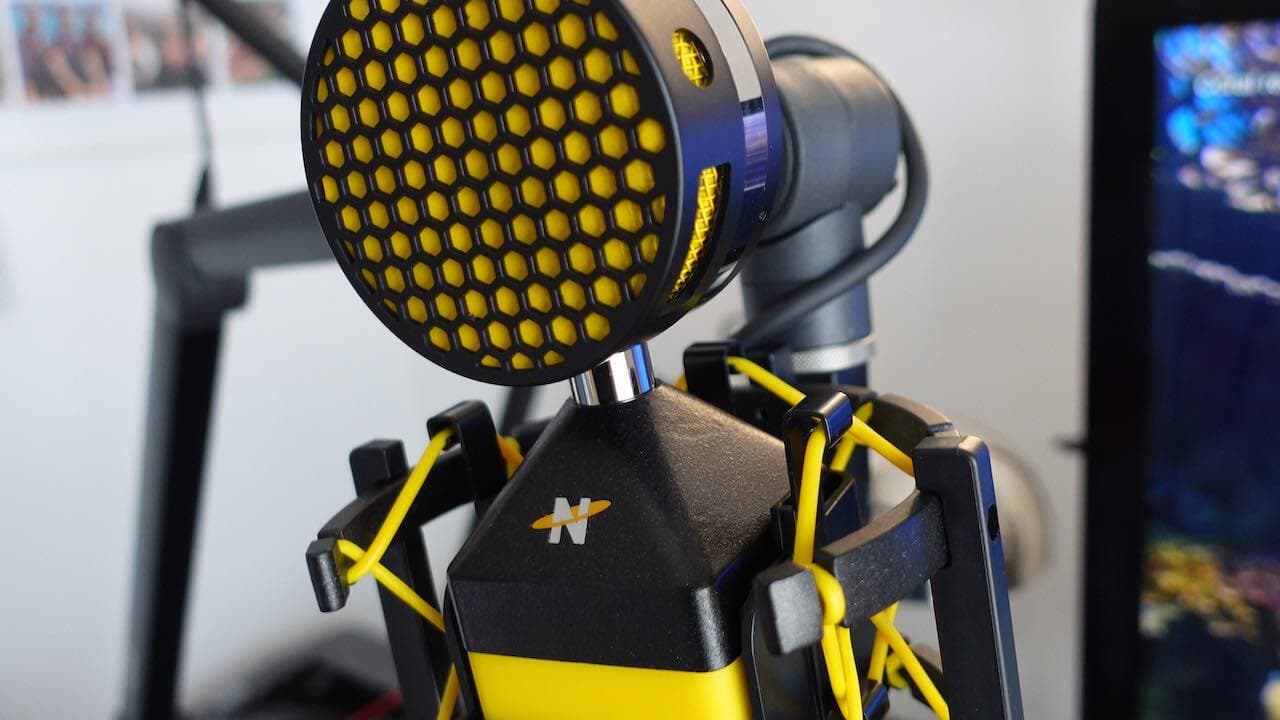 There's also an attachable pop filter. In fitting with the 'bee' theme, the filter has a cool honeycomb design. Speaking of which, there's a bee figure. Not very practical, but looks cool.
$100 Mic: Worth the Cheaper Price?
Now for the million-dollar question: does the NeatMic Worker Bee sound good?
Short answer: yes. The audio sounds great, even when unprocessed. As the polar pattern is cardioid there are often audio pick up issues. Usually, mics like this tend to go full 1984, hearing everything in your room and beyond. But that's not the case here. In fact, it's a bonus. You sound amazing at the front, but terrible far away, to the sides, and at the back. Which is what you'd expect really.

Also, if your room isn't treated then this mic still sounds pretty good. And we should know, we tested in an office in the middle of a busy city!
Overall, the NeatMic Worker Bee definitely offers bang for your buck. But how does it compare against a microphone x10 the price point?

$1,000 Mic: Neumann TLM 103 Comparison
Fun fact: legendary broadcaster and shock jock Howard Stern actually uses Neumann TLM 103 microphones in his shows.
Considered mega-popular in the radio community, the TLM 103 is used by plenty of big commercial stations, especially here in the UK. So it's no surprise why this microphone is expensive when compared to the NeatMic Worker Bee.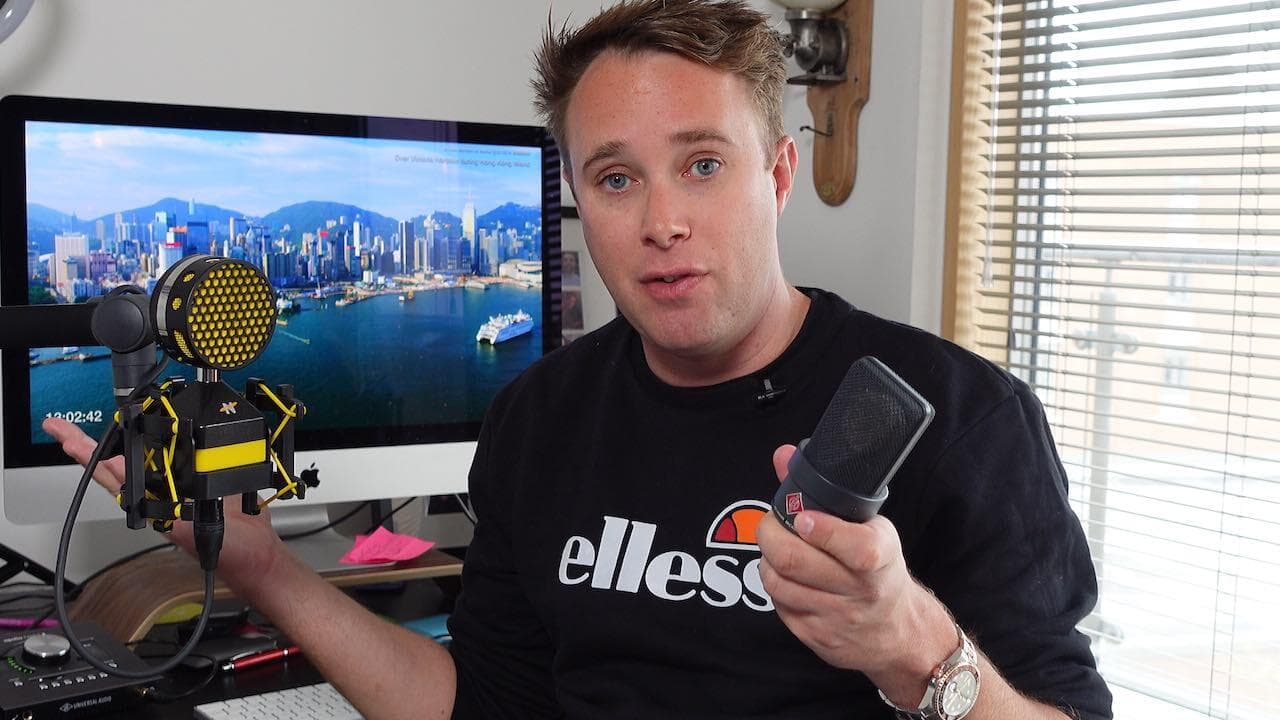 Comparison wise, it's tough to decide which sounds better.

Fundamentally, microphones are built for purpose. Some are good for far away ambient noises, others for up close and personal loud singing. So it's tough to compare. But for using in talk radio shows, podcasts, or just general chit chat, both sound excellent.

In terms of price, you can buy 10 NeatMic Worker Bees for the price of a Neumann TLM 103. And for that reason, you get more bang for your buck with the Worker Bee. Plus, with the $900 left over, you can buy a nice audio interface or mixer like the Rodecaster Pro.
Verdict
Let's get one thing clear: microphone quality can be subjective.
What may sound good to you, may not to others. But when comparing cheap mic vs expensive mic (in this case the Worker Bee vs TLM 103), it's clear there's not a massive difference. Especially considering the huge gap in price. Whether you're new to audio equipment or looking for a better alternative, the Worker Bee is worth every penny.
But what do you think? Let us know which sounds best 👇