How Much Does it Cost to Start a Radio Station?
Know exactly how much it costs to start your own radio station and everything that's involved from start to finish.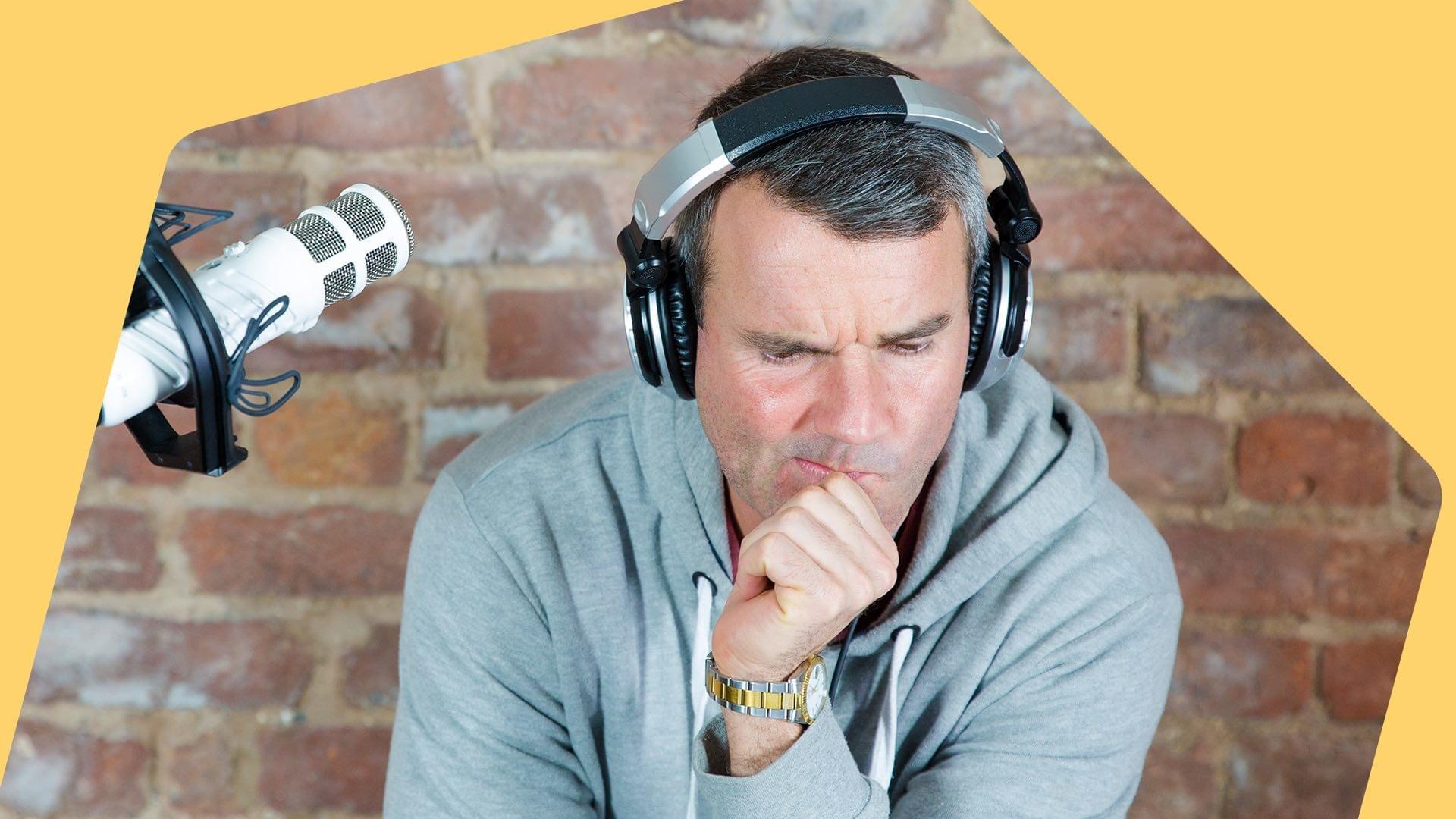 A common question we get at Radio.co is, "How much does it cost to start a radio station?". We're going to break down everything you need to think about when setting up your own radio station on Radio.co and give you an idea on how much it might cost you.
AM/FM, DAB, or Online Radio?
There are a few different things you need to consider when you're setting up a radio station for the first time (and the costs that come with them). The first would be, what kind of station you want to be (AM/FM, DAB, or online radio). Check out the video explaining the different types of stations and which you should choose.
Alternatively, here's a rough breakdown:
FM/AM: Broadcast locally, up to about 30-40 miles before the signal breaks up. It all depends on the transmitters strength.
DAB: Broadcast further, even managing to cover whole countries, however, you still cannot effectively broadcast outside of your country of origin.
Online Radio: Broadcast anywhere worldwide, so as long as your listeners have a decent internet connection, they will be able to hear you wherever you're broadcasting from.
After you've considered this, you'll need to start considering the cost of your setup. The costs will be different depending on what kind of setup you're looking at. Obviously, we can't predict the exact cost of a setup because every setup is different, so these figures are all low in cost but with reliable equipment and without jeopardising sound quality.
Choosing the Right Equipment
A big misconception is that you will need lots of expensive equipment to get your station started, and that's just simply not true. Again, this is dependant on what kind of station you want and how advanced you want the setup to be. For example, you could have:
Basic Studio Setup: For a very basic and budget friendly setup, equipment usually consists of: USB mic, mic stand, headphones, laptop, and transmitter/DAB multiplex/internet connection.
Advanced Studio Setup: For a more advanced setup, you may be looking at something like: 2 XLR mics, 2 mic boom arms, 2 headphones, mixer, computer, transmitter/DAB multiplex/internet connection.
Then there's a more professional setup with multiple microphones, audio processor, and so on. You can choose to make your setup as expensive or budget friendly as you wish. If you're new to broadcasting, then stick with basic equipment.

Microphone: Rode Podcaster
The Rode Podcaster looks and feels like a high-quality microphone. It's heavy due to its internal shock mount. You can move it about without much noise being picked up. It also has a built-in pop-filter which neutralizes most plosives when up close, so an additional pop-filter isn't essential. The best part is it's USB, so you can plug it directly into your laptop.

Microphone Stand: Samson MD5
Stands and shockmounts are essential because alone, microphones will pick up a lot of the vibrations, either through microphone handling or people walking around. To reduce that, you can put your microphone in a shockmount on a stand.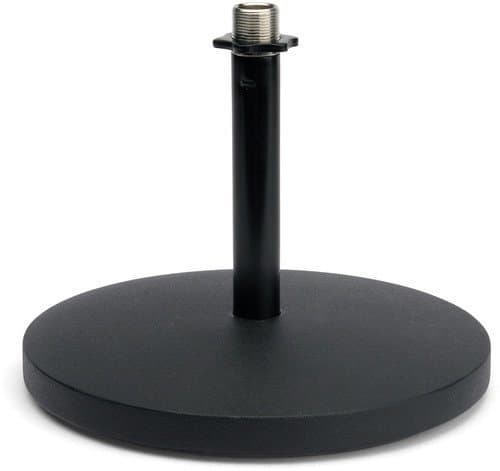 Headphones: Sony MDR-ZX100
These headphones allow you to monitor your audio output in great quality, all while only costing a tiny amount. They are a great pair of monitoring headphones to start out with.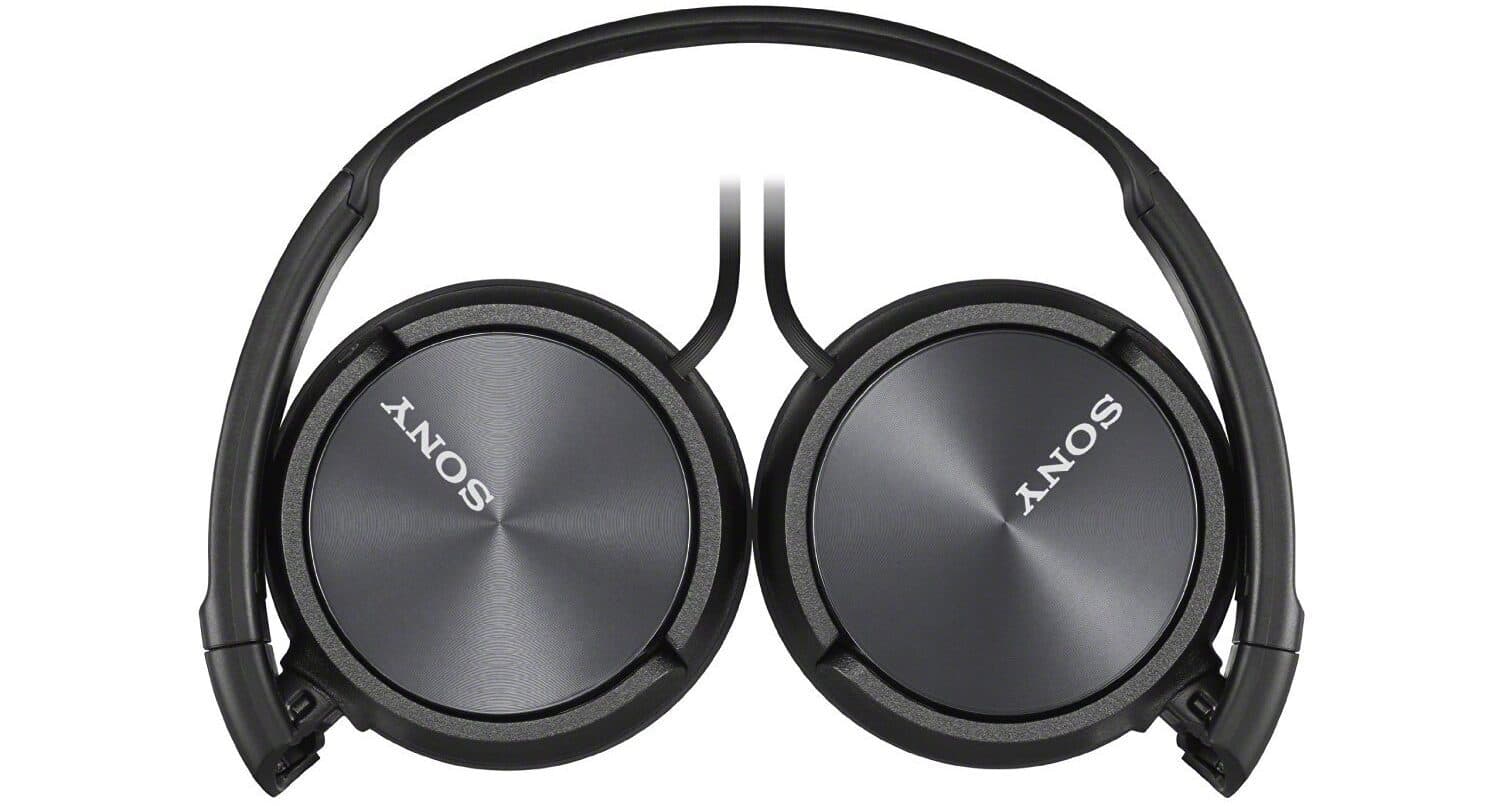 (Note: With FM/AM & DAB radio, you will need a transmitter as well!)
Music Licensing & Royalties
A big part of setting up any radio station is working out what licensing you'll need. We actually have an article explaining the types of licenses available to you on Stream Licensing Explained.
FM/AM or DAB
If you're broadcasting on FM/AM or DAB, you will need a license to broadcast on whatever frequency you're broadcasting on, and if you're planning to play out copyrighted music, you'll need a license, or even a couple of licenses, for that too.

Online Radio
If you're creating an Online Radio Station, you will only have to worry about the music licensing because there's no frequency broadcasting at all.
Costs-wise, it all depends on how much money you earn from your station and whether or not you're planning on playing advertisements/sponsorships. Radio.co are based in the UK, so we'll be using UK figures as an example here. Please remember to check with your local licensing body to get accurate estimates of the costs for licensing.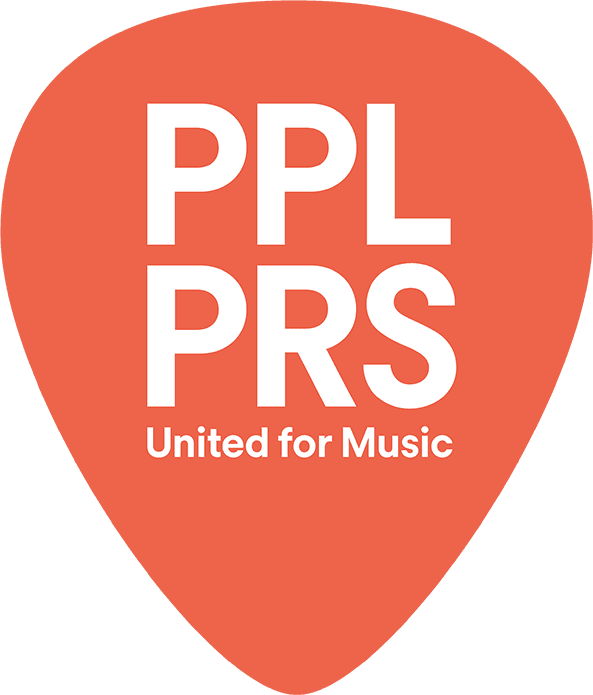 Costs for Commercial Stations (UK)
If you are planning on becoming a commercial station in the UK, playing adverts and music, the minimum you could be paying (as of June 2018):
PRS: £1,004 per year.
PPL: £715 per year (plus, £104 per year if broadcasting to multiple territories) OR £219 per year (stations with revenue of less than £5,000 per year).
Although, it is important to note that there are exceptions if music is only a small percentage of your broadcasts.
Costs for Non-Commercial Stations (UK)
If you are planning on becoming a non-commercial station in the UK, playing adverts and music, the minimum you could be paying (as of August 2018):
Note: We have displayed the approximate minimum fees to give you an idea of the smallest fees displayed on PPL and PRS websites for licensing. These fees could go up or down depending on what type of station you are and whether or not fees have changed since this post.
Playing Royalty Free Music (UK)
If you only play royalty free music, you would only need a royalty free license. This means you purchase the license to use specific songs or albums of songs forever. You only pay once per song/album of music. Also, some songs you don't even need a license for, which are ones usually covered with a basic Creative Commons license.
Some of these simply require you to name the original creator which can be done live or by keeping the metadata of the tracks played. Some don't actually require any kind of recognition at all (but it's always nice to give proper recognition were recognition is due!). You can find a lot of tracks like that on the Free Music Archive.
All-in-One Solution Online Radio Solution
With internet radio stations, there is a lot more simplicity. The setup can be as simple or as complex as you like, there's no worries about licensing for a frequency, and with Radio.co the process of getting up and started is incredibly simple!
You can set your station up to run 24/7, so it even plays out pre-recorded content when you aren't around, and you will be able to broadcast anywhere in the world! As long as your listeners have decent internet connection, they will be able to hear you. You also have options of doing live shows, scheduling pre-recorded content, or scheduling playlists of songs and content, giving you full customisation over how you want your station to sound.

At Radio.co we're also constantly developing new stuff! We recently updated our Reporting and Statistics system to make your listener figures more accurate, updated the customisable Mobile Apps for iOS and Android, and a whole bunch more.
Ready to Get Started?
How you broadcast and the type of equipment you choose can dramatically change how much it costs to start a radio station. A bigger budget is required if you plan on broadcasting via FM/AM or DAB due to licensing costs (at least here in the UK and over in the USA). However, you are limited in terms of broadcasting range.
If you're planning on starting an internet radio station, then you won't need to spend as much as licenses are usually cheaper. Plus, you'll be able to reach a global audience with pretty much zero limitations. Why not start your own radio station today with a 7 day free trial. Alternatively, if you have any questions then feel free to email us at studio@radio.co.