How to Find Advertising for Your Radio Station or Podcast
The best places where you can easily find advertising for your radio station or podcast to earn a revenue and build it into a business.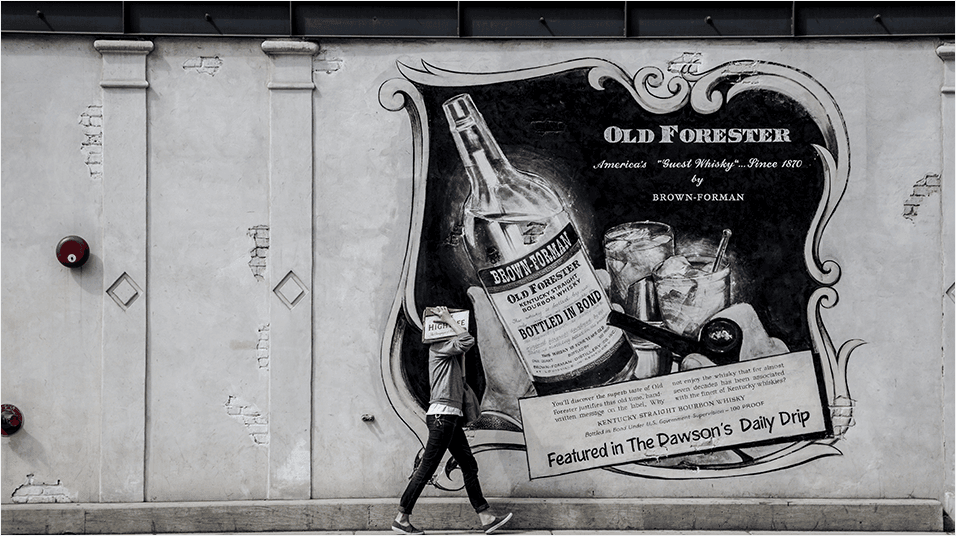 Every week more than 75% of the world's population listens to radio. That's an amazing 5250,000,000 number of people! With such a large market you can see why advertisers pay good money for air-time. The potential to get your fair share is only getting easier as more listeners tune into radio or even podcasts. In this post we are going to look at the different options for advertising when it comes to your radio station or podcast. So sit back, relax and let's look at the various ways you can generate advertising revenue for your radio station or podcast.
Why Put Advertisements on Your Radio Station?
For a lot of us ads can sometimes be an annoyance. Website popups for example aren't looked at fondly, but their job is to get a message across. Radio ads are no different, but when done right they can be subtle and integrated seamlessly in a way that works. Advertisers get their message heard and you get money, so it's a win win!
As the radio market increases year on year, it's no wonder there's big money to be made playing ads. Plus it's only going to increase as people are spending more time on their phones to access services like Facebook, YouTube, and other apps.
How Does it Work?
Surprisingly it's not as difficult as you might think. Advertisers are keen on getting their message heard, but they need it to get to the right people, so for example it's no good trying to sell home insurance to teenagers!
Your audience is your product, so look at who they are and what they want. Things like age, sex, and location are all defining aspects of your listeners. Sometimes it's easier to pinpoint your average listener, for example if you broadcast a football talk show then companies like sports manufacturers will definitely be interested.
When you've gathered who your average listener is then you can start to think about what they might want. It's then a stones throw away to figure out who your potential advertisers might be. Take Absolute Radio for example as mentioned in How Internet Radio Stations Make Money. Their average listener base are older and homeowners, so they advertise DIY products.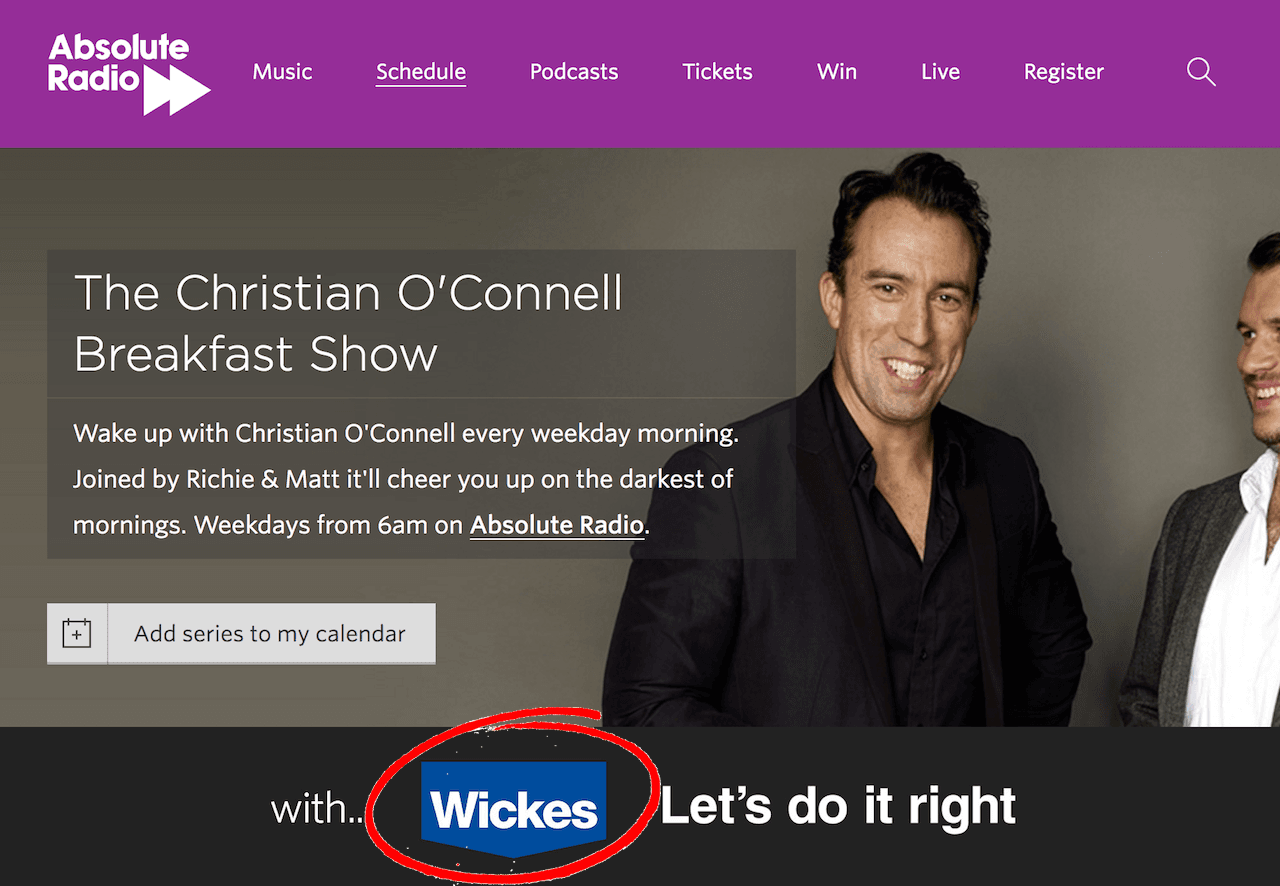 It's a perfect match! Their listeners will care about products they advertise. So it's very targeted with specific products that are pushed, which is actually why niche radio stations are ideal for advertisers.
What Are Niche Radio Stations?
They are specific types of stations that produce content for very particular audiences. For instance there's stations that play just holiday music like Christmas carols all year round! Another example is broadcasting just movie soundtracks. Although this might not be for everyone, it's great for advertisers. They know who the listeners are and can be specific in what they sell.
Niche stations are often the way to go if you want find advertising for your radio station as they're very specific.
MCR Live for instance is a perfect example of a niche station done right. It's based in Manchester in the UK, which is known to have a thriving music scene with famous bands like Oasis, Happy Mondays, and The 1975. Skiddle, a platform to buy music festival tickets, has partnered with MCR Live as a sponsorship. Although sponsorships and advertisements are different business models, they're quite similar in certain aspects as mentioned here.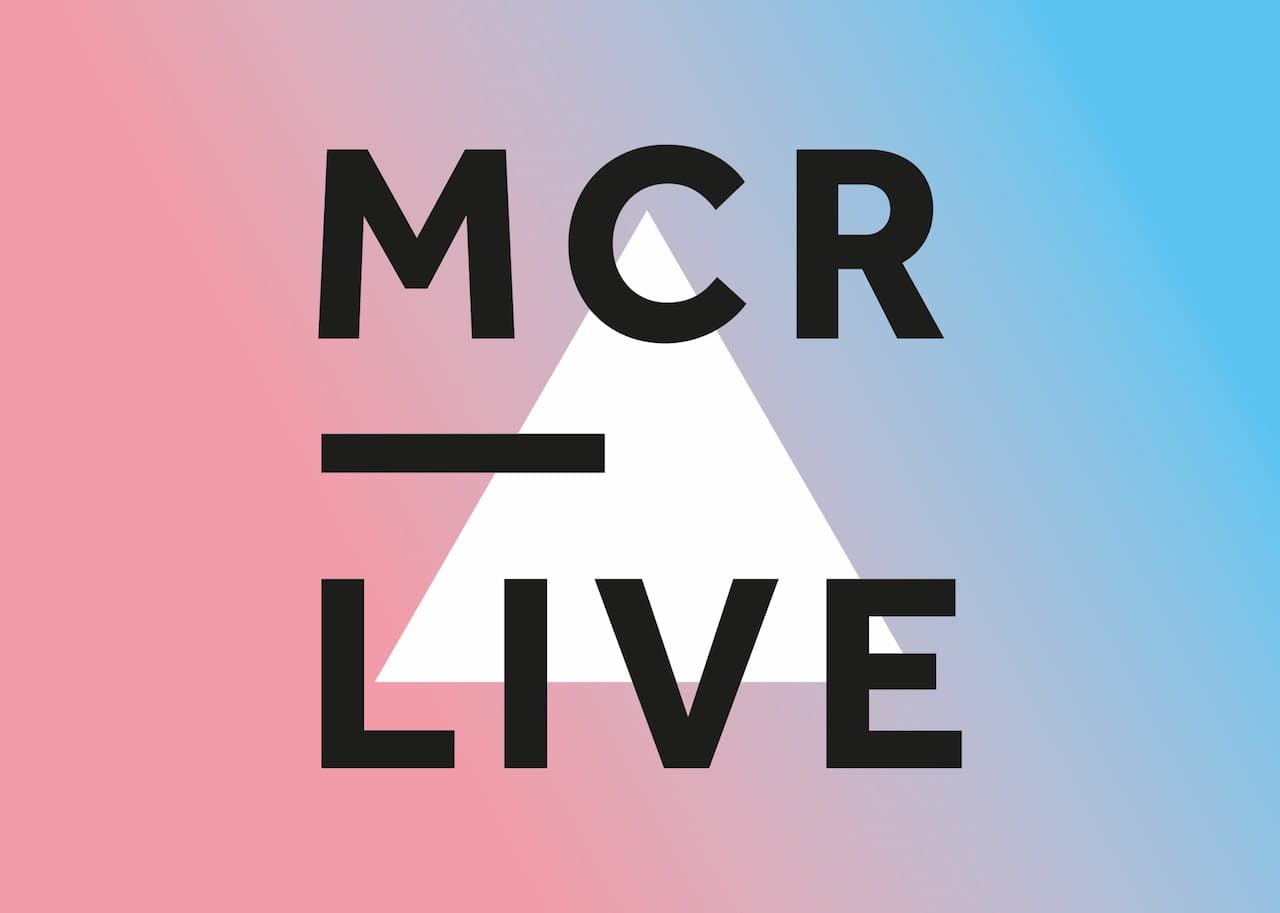 The point is MCR Live know who their audience is and the best way to sell to them. They're a good example of how you can get started and should give you an idea of how niche stations can win big.
Where to Find Advertising for Your Radio Station or Podcast
The best place to start is to find similar stations or podcasts to yours and see the kinds of advertisements that they play. You can also check on websites, blogs, and in newspapers for companies that might click well with your listeners. Remember that advertisers are interested in who your audience are and the selling potential.
Although most advertisers will need to know what they're getting before they commit to anything, so lay out what you can offer.
Create an Advertising Page
Build advertisement packages and showcase them on your website as a way for businesses to get in touch. For example try using different plans to entice potential advertisers with something like this:
Startup Plan: Audio only pre-recorded ads.
Business Plan: Startup Plan features, plus presenter mention live on-air, banner ads.
Enterprise Plan: Business Plan features, plus email ads, sponsored giveaways, specific shows with "brought to you by" ads.
You get the idea. Paint a picture for your advertisers in what they can expect from you and maybe some of the benefits on offer.
Contact Advertisers Directly
At first advertisers won't come to you, especially if you're a small or niche radio station. If you want to find advertising for your radio station then there's no better way then contacting advertisers directly. Either over email or over the phone, try to address questions they might have like:
What do you have to offer?
What type of listeners do you have?
How many weekly or monthly listens?
Try and think like an advertiser. What do they want to know and what are they expecting to get out of this relationship? Talking to them directly is also a good opportunity to set the terms of what they get like number of mentions on-air, site banner ads, and so on.
Hopefully this has given you some insight into how to find advertising for your radio station or podcast, however there's more than one way to earn money. The team here at Radio.co have put together a full course on the different ways you can generate some extra cash.
The Internet Radio Cash course teaches you actionable strategies that will turn your station into a revenue generating machine. Grab the course today by clicking the button below.