How Fuse FM Is Empowering Students Through Radio
The University of Manchester run radio station Fuse FM has been using Radio.co to empower students to develop real-world skills by running their own radio shows.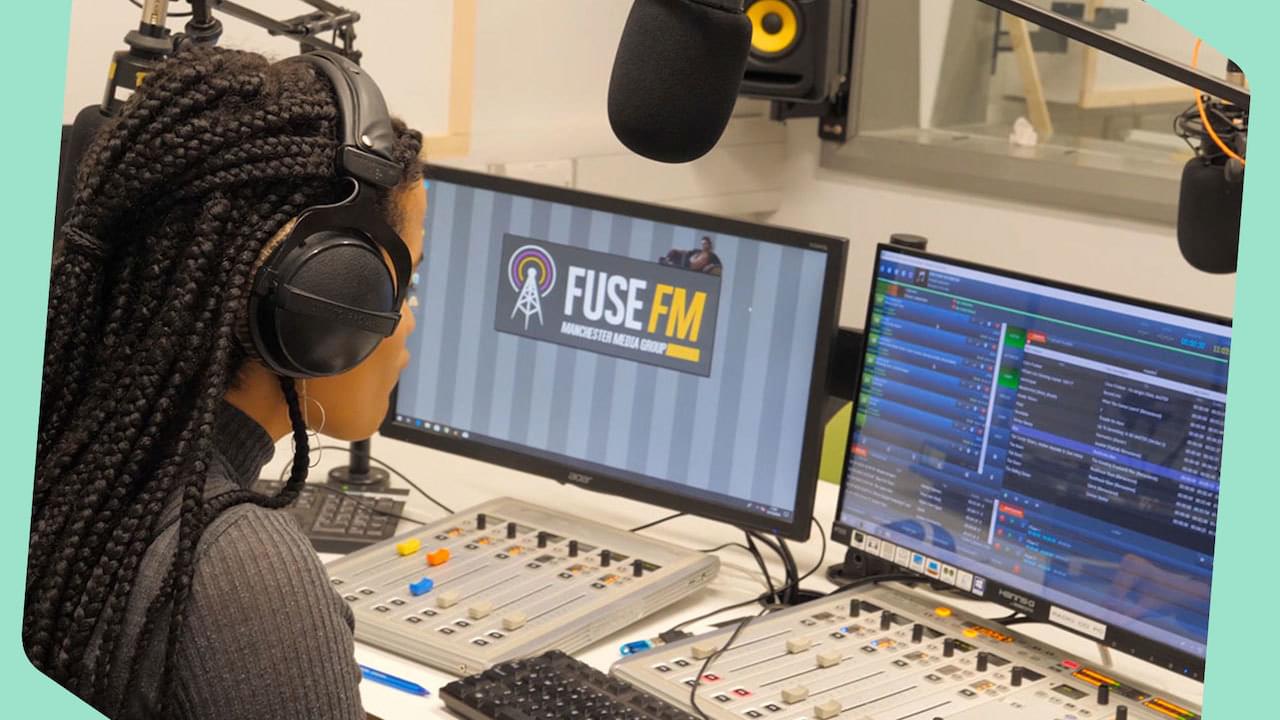 Nowadays, most popular radio stations are commercially driven with the likes of Heart, Capital FM, Kiss, and so on. Polished and refined, they lack the raw creative talent usually found in independent stations like student-led radio Fuse FM. Breathing fresh air into every show, this station run from the University of Manchester is empowering students to develop real-world skills whilst showcasing raw talent!
Student-Led Radio Shows
Broadcasting from the heart of students' union, Fuse FM is the official radio station at the University of Manchester. It's been going for nearly two decades, broadcasting shows everyday. There's loads of different stuff going on every week, from really heavy political discussions to some of the newest hip-hop that's come out of the north west of the UK.
Recently, Fuse FM went 24/7 for the first-time! Now with over 150+ student members, they manage to create their own ideas and collaborate together to play up to 80 different shows every week. Have a listen for yourself!

Collaborating and Developing Real-World Skills
Leaving university or college means entering the work force, which is always scary no matter how well-prepared you think you are. Luckily, Fuse FM is a testing ground and ideal place for students to grow and develop real-world skills.
Students just starting their own show often get together with a group of mates and they're a bit shy as it's just their hour. Eventually, they'll start talking to each other, like the people who've got shows before and after them, to collaborate and make their content better.
Broadcasting Student Shows with Radio.co
Fuse FM studio manager Ethan Davies says Radio.co has been an invaluable tool to allow shows to be broadcast 24 hours a day, 7 days a week without missing a beat.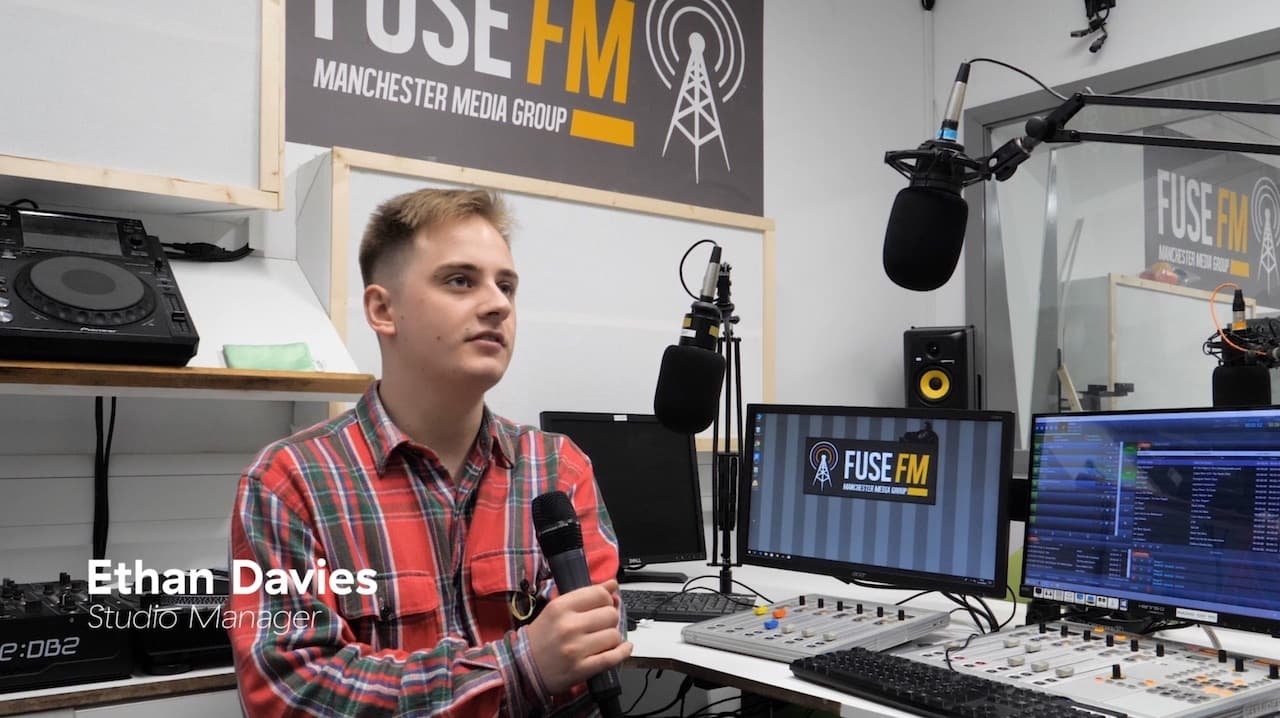 "Radio.co helped our station in so many different ways!" - Ethan Davies (Fuse FM Station Manager)
With the rise of podcasts, it's now more important than ever to repurpose radio shows into on-demand digestible audio bites. With Radio.co's tools to record scheduled shows, both pre-recorded mixes and live, Fuse FM can now distribute them on other platforms and replay recorded shows for those that may have missed out the first time around. There's also the added bonus of uploading finished shows directly to on-demand audio platform Mixcloud.
If you're from a university, college, or school looking to start your journey into radio, then why not talk to us? We even offer educational institutions discounts! Get in touch with us at studio@radio.co or chat with us over the phone booking a demo.