Future of Radio Webinar with James Cridland
Future of Radio Webinar with James Cridland - Join us for the free webinar as we discuss the future of radio with James Cridland.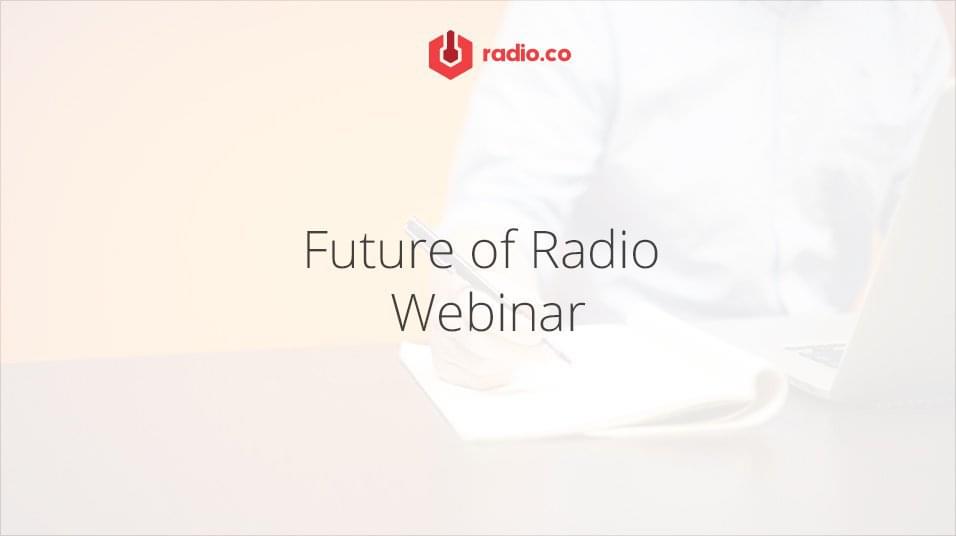 The way people consume radio has changed - In today's diverse digital landscape everyone has access to a wide range of services, but what will it look like over the next couple of decades?
Expert radio futurologist James Cridland joins us to discuss where radio is heading - Signup for our free webinar below so you're in the know.
Webinar will begin at 5:00pm (BST) / 12:00pm (EDT) on Thursday 20th August 2015.
What You'll Learn
Apple Music & Spotify
Are services like Apple Music and Spotify a threat? How can you leverage these platforms for your benefit?
Internet Business Models
Is internet only now a viable business model? How have stations like Soho Radio, Monocle 24, and Beats 1 grown using the internet?
Podcasting & On-Demand
How can your station use podcasting and on-demand audio to create a massive presence in your genre?
Partnerships
What are some of the new ways to generate new business and partnerships which simply didn't exist before?
Radio Industry
Is the radio industry still growing? We look at key facts to see where the industry is headed.
Listener Discovery
How are your listeners discovering your station and is this the bitter end for AM/FM and DAB?
Local Stations
Are there still opportunities for niche or local stations?
Future Proofing
How can you future proof your station? Taking advantage of the latest trends and opportunities to make sure your station doesn't get left behind.