How to Setup SHOUTcast with Radio.co
Setup SHOUTcast with Radio.co to relay your radio stream to an old server and keep your existing links and listeners without switching channels.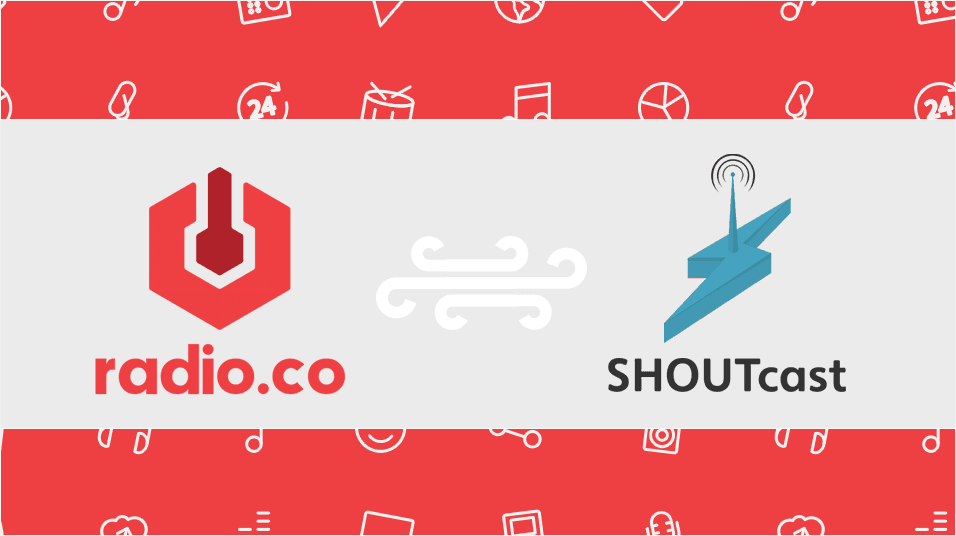 Did you know that you can setup SHOUTcast with Radio.co streams? They are compatible with SHOUTcast version 2 servers and are super easy sort out.
You can setup SHOUTcast with Radio.co and relay your stream to an existing SHOUTcast server, which is ideal if you want to hang onto your old server for legacy reasons whilst you update links to your stream on third-party sites, directories, and mobile apps.
Setup SHOUTcast with Radio.co
What's Your SHOUTcast Version?
You can use any SHOUTcast provider's server with Radio.co, granted it's running version 2.
A quick way you can check this is by hitting your stream URL, for instance soho.wavestreamer.com:1358/index.html?sid=1, you will see the version on this page like "SHOUTcast Server vX.X.X":
If you're unsure what version you're currently on then it's best to check with your SHOUTcast provider.
Your Radio.co Stream URL
Your stream URL is the pathway listeners can tune into your station and for servers to relay your broadcast, which can be found in your Radio.co account.
In your Listen area underneath Streaming Links you can grab your stream URL which ends with "/listen":
Relay Radio.co to SHOUTcast
Relaying your Radio.co stream to a SHOUTcast server differers depending on the provider - In this instance we're using Wavestreaming to relay a SHOUTcast stream.
Login to Wavestreaming's control panel and go to SHOUTcast -> Servername -> Edit Mountpoint Config. At the bottom you will see Relay URL.
Paste in your Radio.co stream URL and hit Modify - Your SHOUTcast server should reload and start relaying your Radio.co stream.
Once your relay has been setup you won't be able to connect another source to the SHOUTcast stream, but don't worry as you can use Radio.co to connect and broadcast live.
Schedule Radio.co Relays on Cloud DJ
Cloud DJ is Wavestreaming's automation service and can be used with Radio.co to schedule relays at specific days and times throughout the week, which is handy if your partner station moves to Radio.co and airs featured shows via your Cloud DJ server.
In Wavepanel, go to Cloud DJ -> Servername -> Live.
You can setup an event that suits you, just set the day, duration, choose Relay in Type and paste in your stream URL in the Relay URL box and hit Schedule:
Cloud DJ will add the event and relay your Radio.co stream at the time specified.
Relaying your Radio.co stream to a SHOUTcast server is easy and it allows you to hang onto old links and stream URLs that you're not quite ready to change yet.
Got a suggestion about how Radio.co can improve it's services or just got a quick question? Then let us know in the comments below.