Independent Jazz Radio: WRJR Real Jamz Showcase
Independent jazz radio station WRJR Real Jamz reveal how they got started in the industry and their secret to staying on-air for nearly a decade.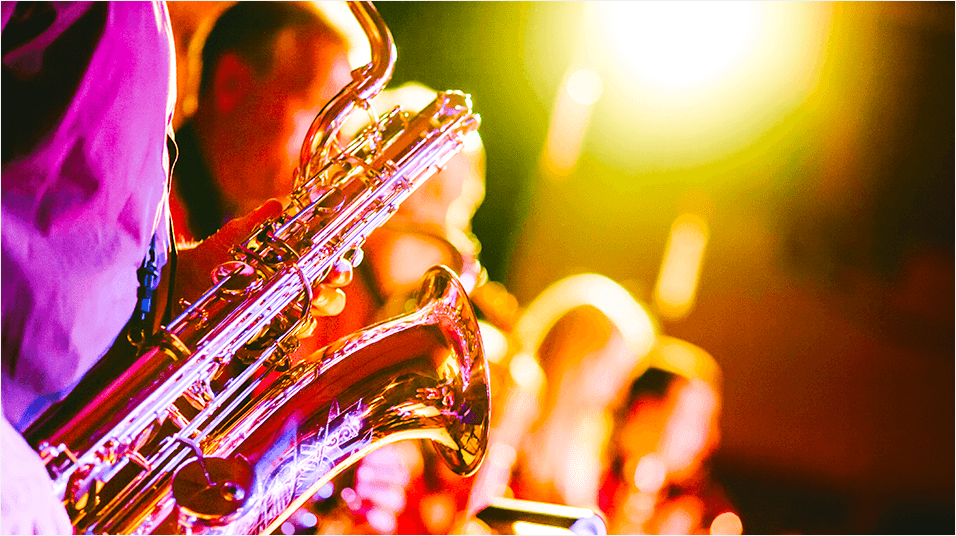 There are an endless amount of interesting radio shows out there, but the problem is they're hidden away. Luckily at Radio.co we come across plenty of diamonds in the rough that are worth a look at. Today for example we're looking at the amazing independent jazz radio station WRJR Real Jamz Radio.
WRJR Real Jamz Radio - Who Are They?
WRJR Real Jamz Radio are an independently owned internet radio station founded in 2006. Based in Detroit, Michigan, they cater to up and coming independent and national indie jazz artists no matter if they're big or small.
Over the years they have won several awards and recognition for their jazz, neo soul, and talk shows. Privately owned, WRJR rely on the generosity of listeners to support their shows to keep promoting up and coming artists online.
What Do They Broadcast?
All things jazz of course! Throughout the weekday they broadcast morning breakfast shows with smooth jazz, classical jazz, and some late night neo soul funk for after hour listeners.
To promote upcoming artists, WRJR heavily feature new and independent tracks during live shows.
WRJR Real Jamz Radio Interview
Can you tell us about about your station and how you got started?
I've been in the media business since the age of 21. It wasn't until later on when I was urged by fans (from being a club DJ for 9 years at the time) friends, and family to enrol in broadcasting school to learn the in's and out's of the media business that would take me to the next level.
I already had a firm grasp on the concept of the media arts, I just needed to learn how to formulate and apply my ideas! The funny thing is my major was video and television production because it's really my first love and went into the television field after graduating. During that time I produced and directed shows for Comcast and various productions which would ultimately lead to me financing my own production company PrePost Video Productions.
I worked in internet radio for over 10 years at WRJO (Richmond Jazz Online) as program director and went on to become their top radio producer and personality. The audience later dubbed me "The Voice". This was a definite confirmation I had a following and they were tuning in! During my run, WRJO would receive awards for "Best Internet Radio Station" and "Best Radio Personality" 4 years in a row. After parting ways with WRJO in 2011, I felt it was time to sit back and implement a plan to start my own multimedia company. I had enough of working under the thumb!
I will always be thankful to WRJO for giving me my start! With this new venture I later changed the company name to PrePost Multimedia Group and founded WRJR Real Jamz Radio. We recently celebrated our 4 years with a new brand, so bring on the new beginnings!
What are you trying to achieve with your station and how has Radio.co helped?
I want to make WRJR Real Jamz Radio a brand not just online but in the real world as well. Detroit is missing a good jazz radio station after the closing of our landmark jazz radio station WJZZ. There were other stations who followed, but they weren't playing the kind of jazz WJZZ was playing, plus they didn't use Radio.co! I'm currently formulating local tours with some of Detroit's top artist with my station as the sponsor!
How do you go about selecting music or talk show topics for your shows?
Our platform plays national and international jazz and neo soul artists, But we also mix in independent artists as well! We select what's hot from those genres. And we keep our talk relevant to what's going on in the world.
How do you connect with your audience and get them involved?
Mainly through social media like Twitter and Facebook. We have 3 pages and 1 social group on Facebook at present. We also have pages on Instagram, LinkedIn, Pinterest, and Tumblr.
What advice would you give to radio newcomers?
Believe in your brand! Stick to your guns, adapt, never get complacent, and never ever quit! This is an ever changing industry and you have to be able to change with it!
Finally, what's next for WRJR Real Jamz Radio?
We want to eventually move into satellite radio and make WRJR Real Jamz Radio known worldwide. Plus with internet radio the possibilities are absolutely endless!
---
Do you want to get your radio station showcased? Get discovered by potentially thousands of listeners online - Submit your station by clicking the button below.