Live365 Alternative - Worried about Live365 Closing?
Are you worried about Live365 shutting down? Internet radio hosting platform Live365 lays off most staff & shuts down offices worrying broadcasters.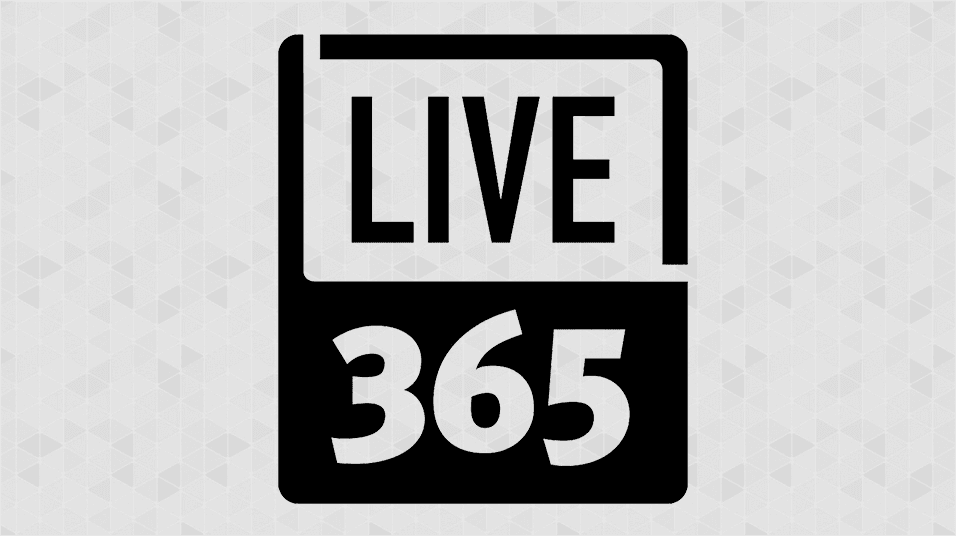 At the end of last year internet radio hosting platform Live365 announced it might be closing it's doors for good at the start of 2016, leaving broadcasters worried that their streams will be switched off permanently.
Live365 has had to lay off most staff and shut down its offices if it doesn't get funding - They lost support from investors when the new royalty rates, set by the Copyright Royalty Board, will no longer make provisions for small web-casters to opt for a percentage of rates.
Goodbye Live365
Live365 contacted broadcasters with the following:
Dear Live365 Listener,

For 17 years, Live365 has offered small webcasters the opportunity to stream music and talk programming, providing an alternative distribution channel for diverse, quality content on the Internet in a legally responsible way.

Recently, the Copyright Royalty Board, the governing entity for establishing the sound recording royalty rates that are paid to copyright holders, has published the new rates for 2016-20. The previous provisions for small webcasters to opt for a percentage of revenue model were not renewed.

The current provisions end at the end of 2015. The absence of this license will make legally streaming copyrighted musical content prohibitively expensive for many small to mid-sized Internet broadcasters. Live365 relies on this license for many of their broadcast partners and, as such, has hard decisions to make regarding their future in the streaming industry.

Two weeks ago, Live365 faced an additional blow, losing the support of its investors who have helped the company with its mission for over a decade.
The company was forced to significantly reduce staff and is now actively looking for partners to help continue the service into 2016.

At this time, Live365 is planning to keep their stations active while getting the word out about this investment opportunity. With nearly two decades of Internet streaming experience and thousands of paying customers, this could be an ideal situation for a company looking to diversify into streaming audio.

CEO N. Mark Lam has begun initial discussions with possible business partners as the company looks to new options in the new year.

Dean Kattari, Director of Broadcasting for Live365:
"The true value of Live365 lies in it's diversity of content – it's a sanctuary where you can hear music and other content that it so unlike the template broadcasting that is heard on most terrestrial radio.

These stations are the hard work of real human beings who use Live365 to share their vision with the world. It's a home for musical discovery because many of these stations play emerging artists that terrestrial stations are reluctant to take a chance on. It would be a great loss for this to all go away."

While Live365 is going through this process, we understand that our listeners will have questions about how all of this will affect their service so we have provided a simple FAQ section to help answer some of them.

We thank you for being part of the Live365 family and hope for the best in 2016.

Rock on, The Last of the Live365ers
Where Does This Leave Broadcasters?
Unlike Live365, Radio.co isn't funded by investment and is completely debt free - We ensure that broadcasters are always online streaming 24/7 and are on hand to help.
What About Music Licensing?
You don't actually need to own a license in order to broadcast your stream online, however if your station plays music, as opposed to a talk radio station, you may need to obtain a license in order to fully protect yourself and ensure you are not infringing on anyone else's copyright.
Radio.co is an internet radio broadcasting platform that focuses on providing the latest tools and services - Content broadcasted using our services is entirely your responsibility.
Figuring out the type of license you need can seem confusing at first as there are many companies offering coverage, however the easiest approach is to use an umbrella license that covers you internationally, such as: BMI, SoundExchange, or ASCAP.
Restrict Listener Access
You can stop listeners from accessing your stream based on their location, which is really useful depending on the type of license your radio station holds.
Radio.co gives you the ability to either allow a particular country from accessing your stream, meaning everyone else from around the world can't, or blocking certain countries which don't fall under your station's license.
7 Day Free Trial
With anything new you just want to get to grips with it first before fully committing, that's why at Radio.co we're offering you a 7 day free trial.
Upload your tracks, manage what broadcasts and when, and invite DJs to stream live to your radio station.