Logitech Blue Sona Microphone: No Mic Booster? No Worries!
The Logitech Blue Sona promises to be an excellent value microphone for content creators without add-ons. But does it hold up to main-stays like the Shure SM7B?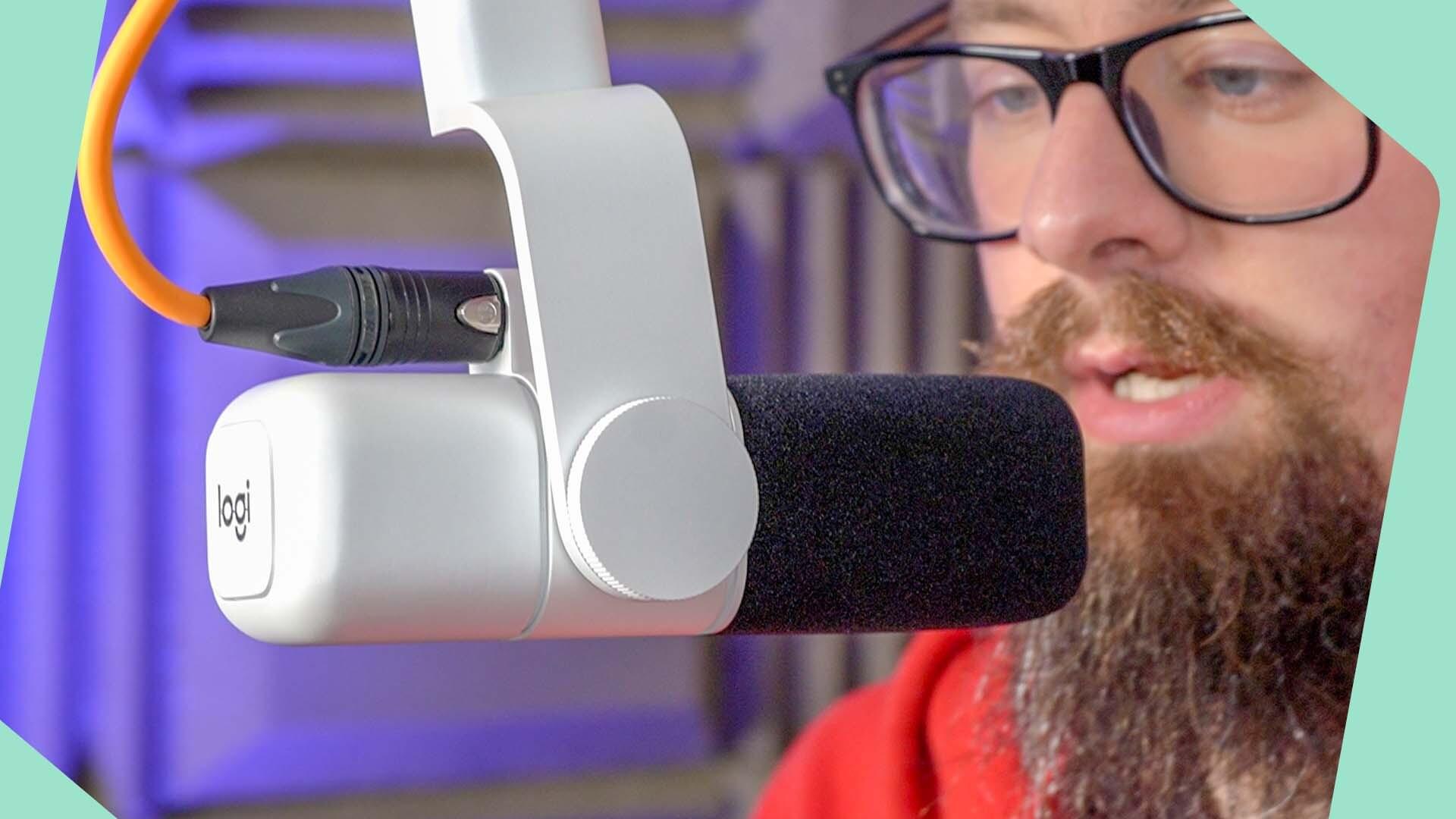 Imagine a dynamic microphone that delivers exceptional audio quality. Then imagine that this mic involves little setup and doesn't need a mic booster. And finally imagine this microphone comes at an affordable price. Well, in truth you don't need to imagine it. Because the Blue Sona - the newly announced microphone from Logitech - seems to be just that.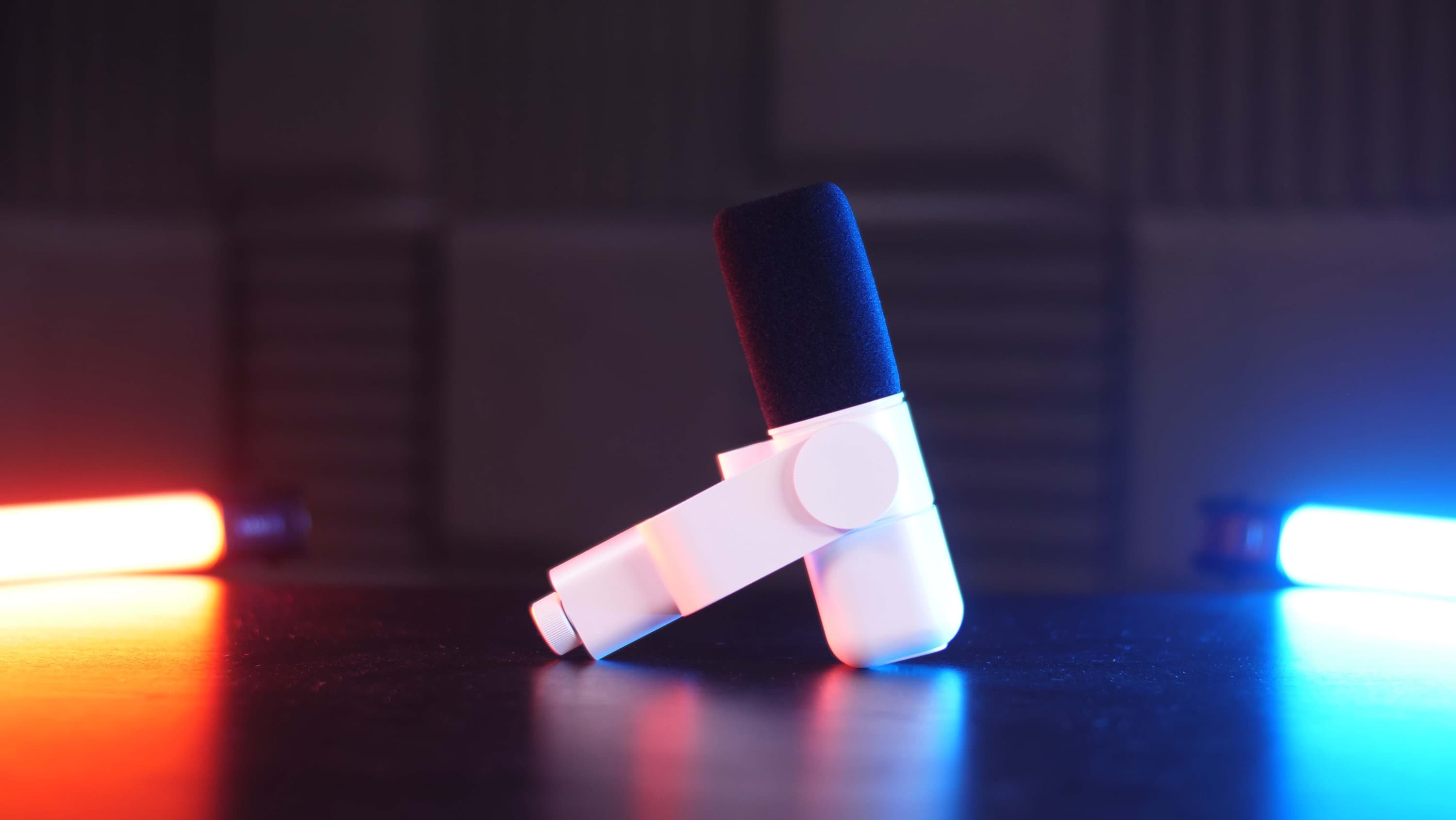 Now, Logitech may be a household name for keyboards, speakers and webcams. But it also shines in the broadcasting and podcasting arena. It's released a host of quality, plug-and-play USB microphones like the Blue Yeti. These mics are popular choices for radio and podcasting studios far and wide.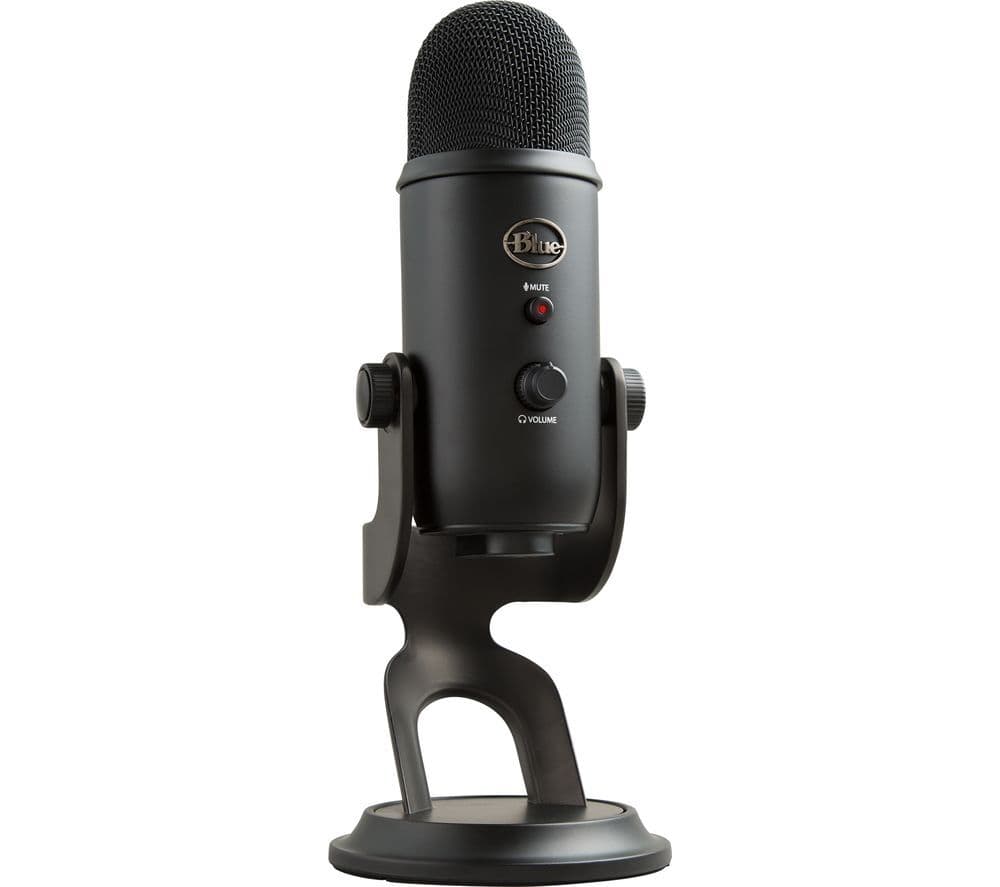 The Blue Sona, however, is the first exclusively XLR mic in the Blue collection. It seems Logitech have targeted the changing formats of broadcasting. And in the process, created a new microphone heavy-weight for the series.
So here's our full review of the Blue Sona to see if it lives up to the hype...
Quick Answers
Is the Blue Sona good for vocals?
The Blue Sona is good for recording vocals only as it has a supercardioid pattern. It will hone in on your voice and reduce all the unwanted room noise.
What is a Blue Sona microphone used for?
The Blue Sona microphone is best used for recording and broadcasting one voice in livestreams, content creation and broadcasts.
Does Blue make good microphones?
Blue make good quality microphones for various uses. Their Blue Yeti USB mic is a popular choice for podcasters. And now they have another great mic to really level up their collection: The Blue Sona.

Does the Blue Sona need phantom power?
The Blue Sona microphone needs either +48V or +24V phantom power to work.
How do I connect my Blue Sona microphone?
Position the Blue Sona microphone where you want it first. Then plug in an XLR cable in to the Blue Sona Microphone and connect to the XLR input on an audio interface or mixer with phantom power.
Is the Blue Sona microphone worth it?
The Blue Sona is an excellent microphone for content creation, live streaming, podcasting and broadcasting. It's in-built features will mean you don't need to buy lots of microphone accessories for it to perform well. This with it's exceptional sound quality make it great value.
Is Blue Sona owned by Logitech?
Blue Sona is the latest microphone from Logitech aimed at podcasters, broadcasters, content creators and live-streamers.

What's In The Blue Sona Box
For $350, you'll get the following in the box:
The Blue Sona Microphone
Additional windscreen
3/8" mic stand adapter
Quick start guide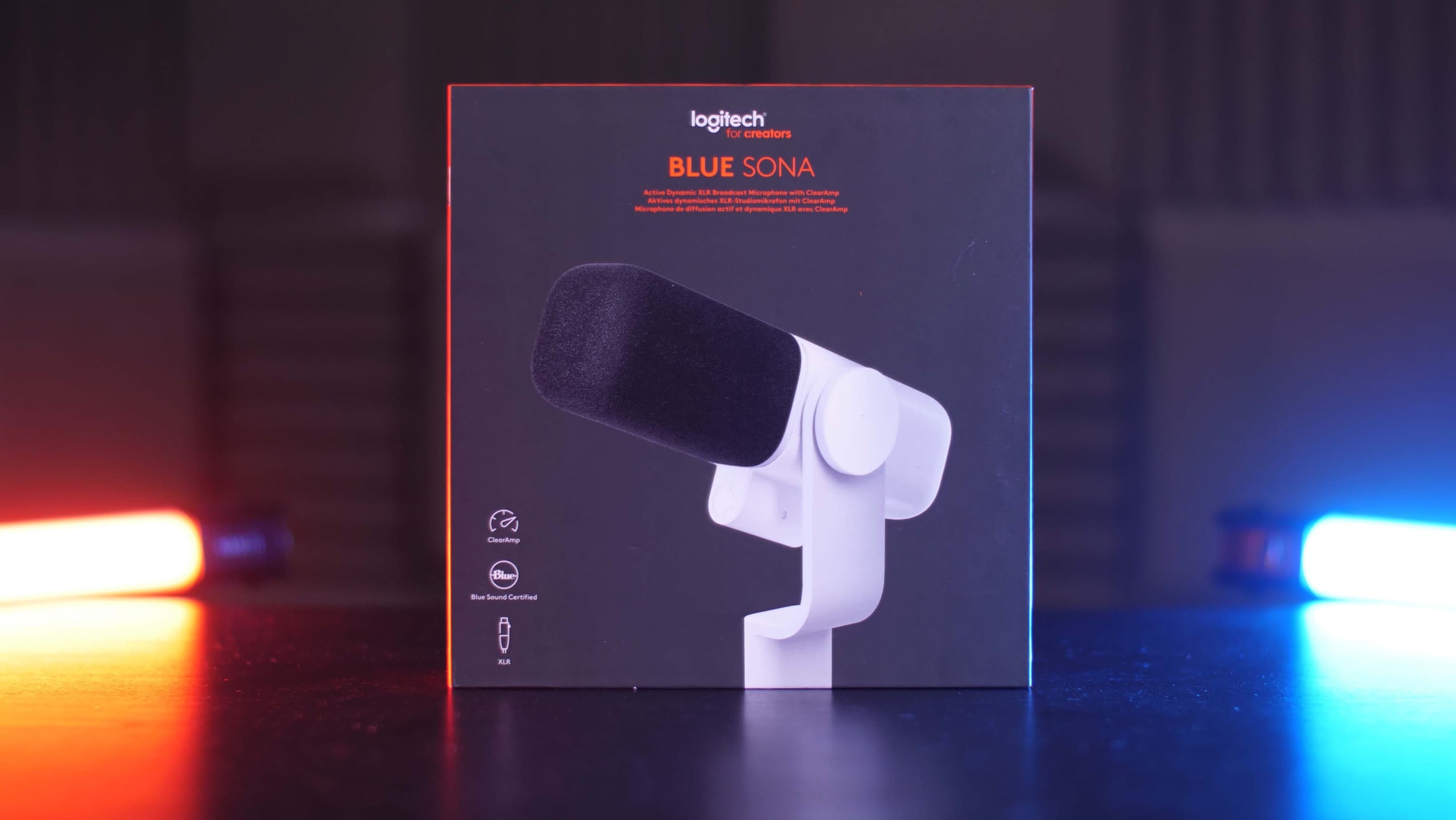 What You Need To Use The Blue Sona Microphone
This means to use the Blue Sona microphone, you'll need an XLR cable as well as an audio interface with phantom power.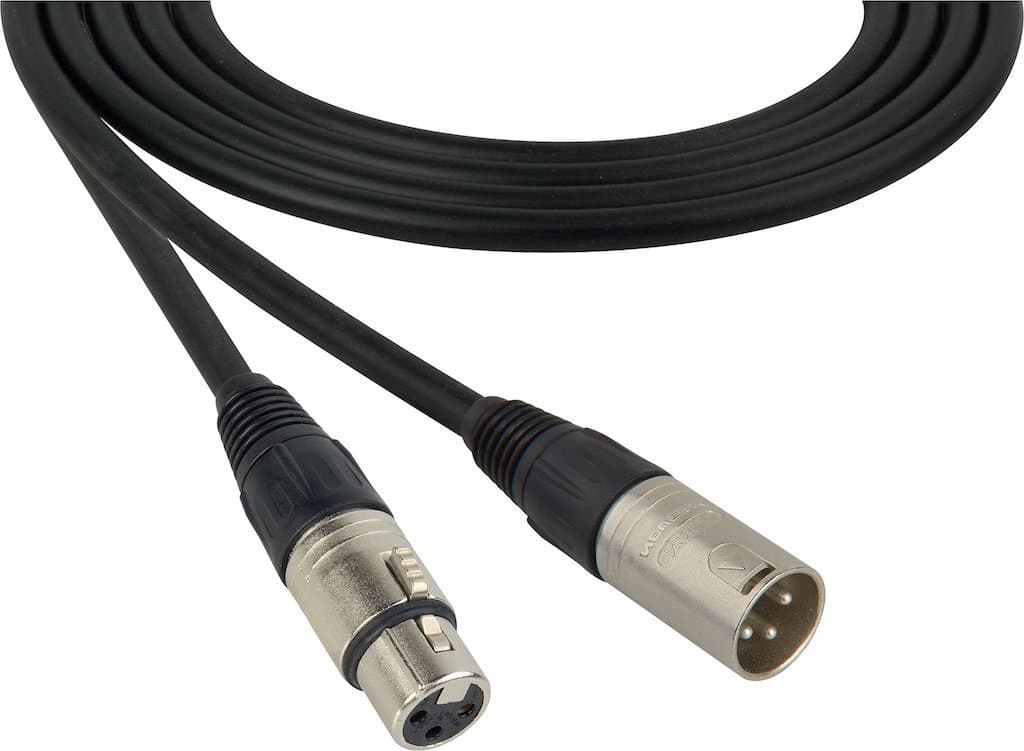 Tech Specs
If you're going to part with over $300 in cash, you'll want to be sure of the Blue Sona's capabilities. With that in mind, here are the Blue Sona specs...

Transducer type: Dynamic
Polar Pattern: Supercardioid
Frequency Response: 40Hz - 18kHz
Sensitivity: 20.97 mV/Pa @ 1kHz, THD+N: 0.06% @ 1kHz, 94 dBSPL
Signal-to-Noise: 69.9dB A-wt
Max SPL: 129 dBSPL @ 1% THD, 138 dBSPL @ 5% THD
Power Requirement: +48V or +24V phantom power
Blue Sona: Promises vs Reality
Logitech have made some tantalising claims about the Blue Sona. A key feature is how little you need to get the best out of the Blue Sona.
Just like an exceptional athlete needs a good coach, good Microphones often need accessories to get the best out of them. From mounts to mitigate knocks to mic boosters to get a loud broadcast signal.
These accessories take what was a reasonable price-tag and bump it up to an uncomfortable figure. Logitech promises Blue Sona has various integrated features to keep your equipment list short and save you a wad of cash in the process.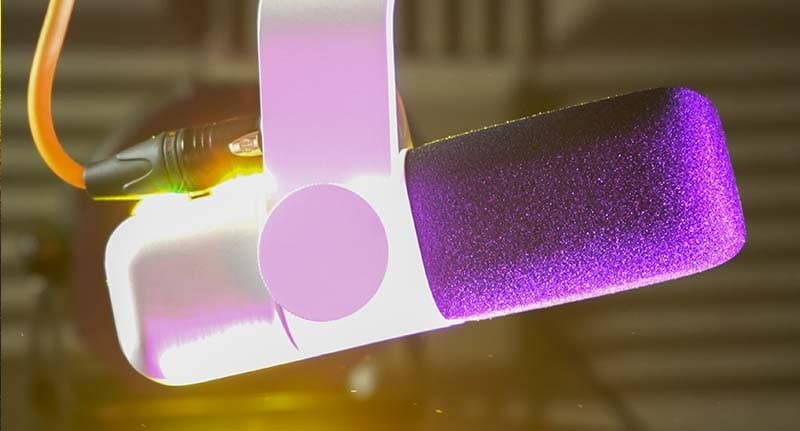 Logitech also boasts the Blue Sona will give exceptional audio quality that will satisfy broadcasters, live-streamers and content creators alike. Alongside this, they claim the Blue Sona has been designed to hone in directly on the voice. Leaving all background noise off your signal and giving you crystal clear audio.
Here's a look at how each of their features stands up:
No Need For A Mic Booster
Unlike many microphones, Logitech promises the Blue Sona doesn't have to be paired with a mic booster to get a loud, clean signal. That's thanks to its in-built ClearAmp that boosts the signal by a tasty 25db. On testing, we found this to be the real selling point of the Blue Sona. Sure enough, we plugged the Blue Sona direct in to our audio mixer, the RODECaster Pro II. Happily, we only needed the gain on 65% for Phil's voice. That leaves a lot of gain left to accommodate for even the most softly spoken.
Many microphones aren't capable of producing a loud enough signal. So they have to be coupled up with a pre-amp and a mic booster to get a good, loud signal. For mic boosters (i.e microphone preamplifiers), the classic options are the Cloudlifter (approx $150) or Fethead (approx $80). But either way, it's not a cheap addition if you're already splashing out several hundred dollars on your mic. So the ClearAmp and your audio mixer will be plenty for even the quietest of voices, and save you a pretty penny too.
Excellent Noise Cancellation
In their own words, Logitech's Blue Sona "tames your environment". This is part thanks to its internal shock mount. It's another accessory the Blue Sona buyer doesn't have to think about. As we found the internal shock mount made sure any bumps and knocks were not picked up on the mic signal. Thus helping for clean, loud audio of the voice alone.
This clean signal for your voice is also thanks to the supercardioid pattern. Meaning the Blue Sona mic only picks up what's directly in front of it.
We found this excellent for the common situations broadcasters are in. Be it live-streaming from a bedroom with endless mouse clicks and keyboard clacks. Or in a busy radio studio where people are passing through all the time. The pattern won't pick up all that background noise.
And if you're worried about the plosives, don't worry because the internal pop shield gets rid of them too. The only downsides are that for those wanting to video stream, the mic can block your face a fair bit. And the mic only really picks up what's in front of it - so it's no use for those of you who like to sit side on to their mic.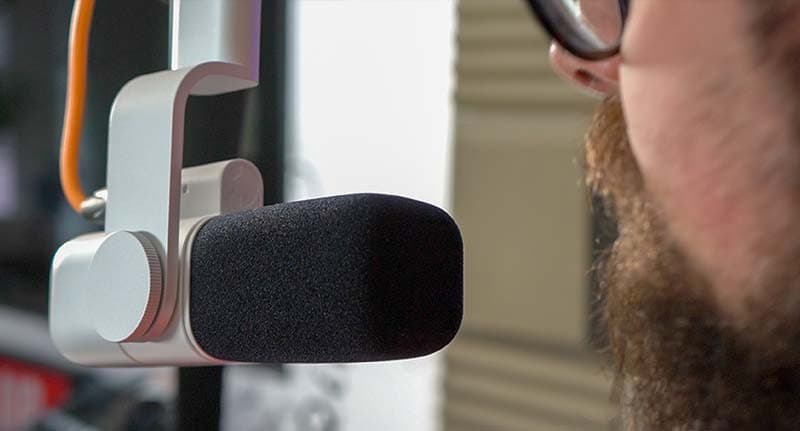 Logitech have not stopped there though. To really make sure no annoying background noise makes it on to your audio signal, the Blue Sona has two diaphragms. The first behaves like you would expect, ie converts the change in air pressure to an electrical signal, and has been tuned to deliver excellent sound quality. The second is a reverse and passive diaphragm that minimises noise and extra vibration.
And finally, the capsule itself is mounted in a specially designed cage. The cage removes any electromagnetic noise from computer monitors or lighting devices - perfect for the livestream set up and for radio studios.
EQ Pre-Sets You Can Switch On & Off
It's pretty commonplace to use some handy compression tool to take your everyday tones and turn it in to that extra special radio voice. But the Blue Sona comes with a switchable EQ preset for this very function. We found the presence switch enhanced the mid range in Phil's voice to such a pleasing degree, he vowed not to use the mic without it.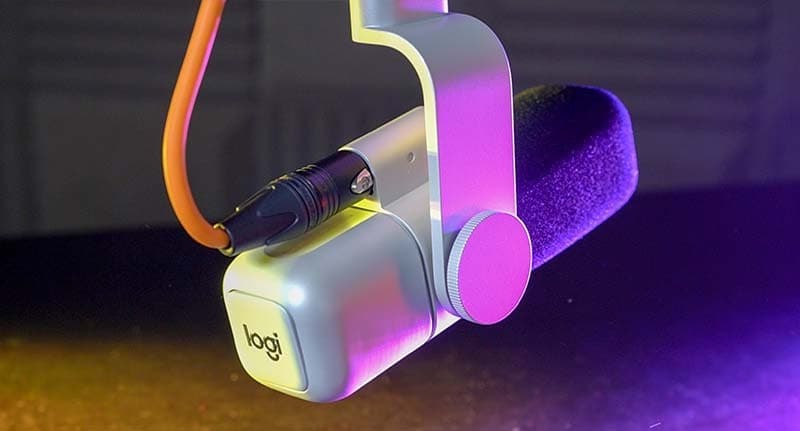 The other switchable pre-set is the bass-cut, which we assumed would cut low-end noise like rumbles of a train line. Sadly though, we couldn't notice much difference in our audio using this pre-set.
Customisable Look
The Blue Sona comes in either graphite or an off-white finish and with one red and one black windshield. In the online store, you can purchase the windshields in other colours. Logitech know full well the Blue Sona mic may appear in your video content, so have given you the option of customising the mic to fit in with your look or brand.
The Verdict
At $350, the Logitech Blue Sona is coming in as fresh competition for the legendary Shure SM7B. And it's proven to be a worthy alternative. It's a microphone with a very dedicated purpose, and most of it's features are killer with only one or two minor points being more filler (we're looking at you bass-cut).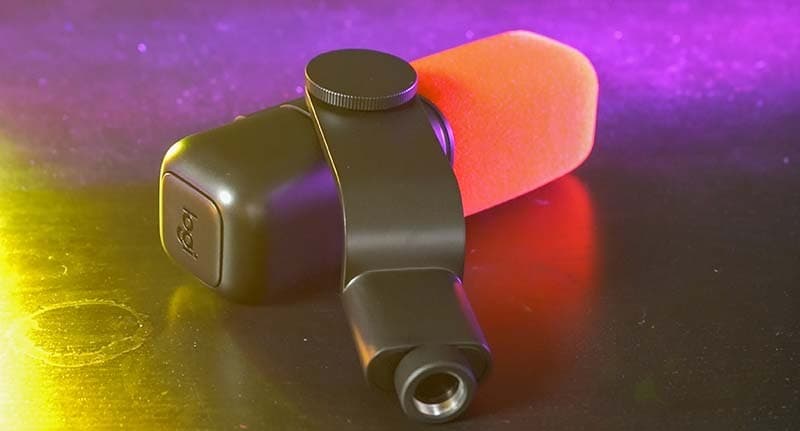 What makes the Blue Sona stand out is how these internal features will keep your shopping basket pretty light. It delivers great audio by itself and without many extras. Making it perfect for podcasting, broadcasting and live streaming whilst you a load of cash in the process. But if you're someone who prefers the low-end of your voice to be emphasised a bit more, the Blue Sona may not be for you.