Nicecast No More? 5 Mac Alternatives
Mac radio broadcasting software Nicecast has now been discontinued, so what can you use instead? Here are 5 alternatives you can use right away.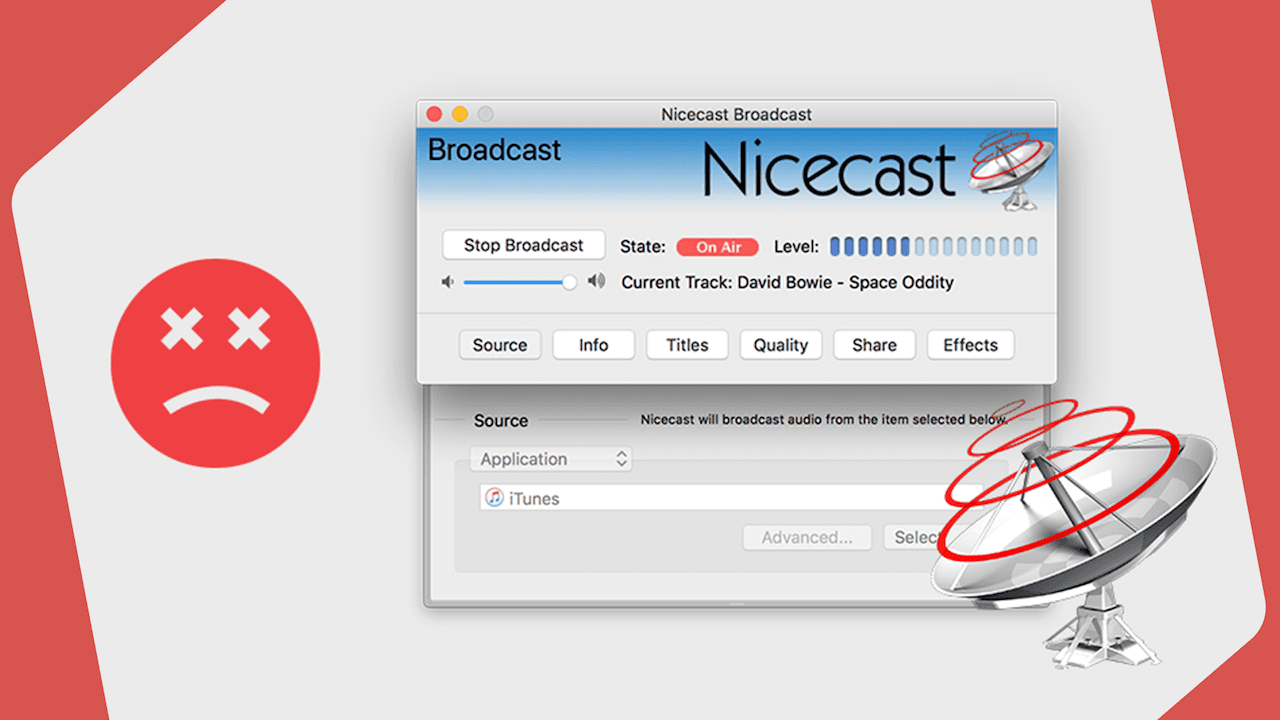 Nicecast was a widely used Mac radio broadcasting software with a really easy to use interface. Unfortunately, it has now been discontinued. It will still be supported on MacOS 10.10 to 10.13 up until the end of 2018. So what can you use instead? Here are 5 alternatives you can use right away.
#5. LadioCast

LadioCast is a broadcasting software designed for specifically for Mac. It accepts input from any audio device connected to your computer, i.e. microphones or mixing desks, all you have to do is switch the input during setup. Best of all, it's free!

#4. Broadcast Using This Tool (BUTT)

Another free broadcasting software that is Mac compatible and easy to use. It can broadcast any input source on your computer in just a few clicks, including microphones and mixers. You won't be able to broadcast other audio streams though, just live feeds.
#3. Serato DJ

For Serato, you will need to route audio from your computer using a multi-output channel and encoder software, such as BUTT. It integrates with many different popular desks perfectly and has been very popular in the DJ community for some time. You can even manage this one from your phone!
#2. Virtual DJ Pro

Virtual DJ is audio mixing software that you can use in place of Vinyl or CD based decks. Some knowledge of beat mixing and cueing would be useful for this one, but Virtual DJ allows anyone to start mixing audio without having to buy any expensive equipment. The free version has limited broadcasting capabilities but you can purchase a license here: Virtual DJ License.
#1. Mixxx

Mixxx is another free live broadcasting software available on Mac. You can use it to input and manage multiple microphones. You will need to use a seperate encoder, but doing this is very simple and you'll have your live broadcasts up and running in no time.
Do you have any more alternatives to Nicecast that you use? Let us know in the comments.