Online College Radio Benefits You Need to Know
What you need to know when starting or getting involved in an online college radio station to build a community, get your music heard, & more!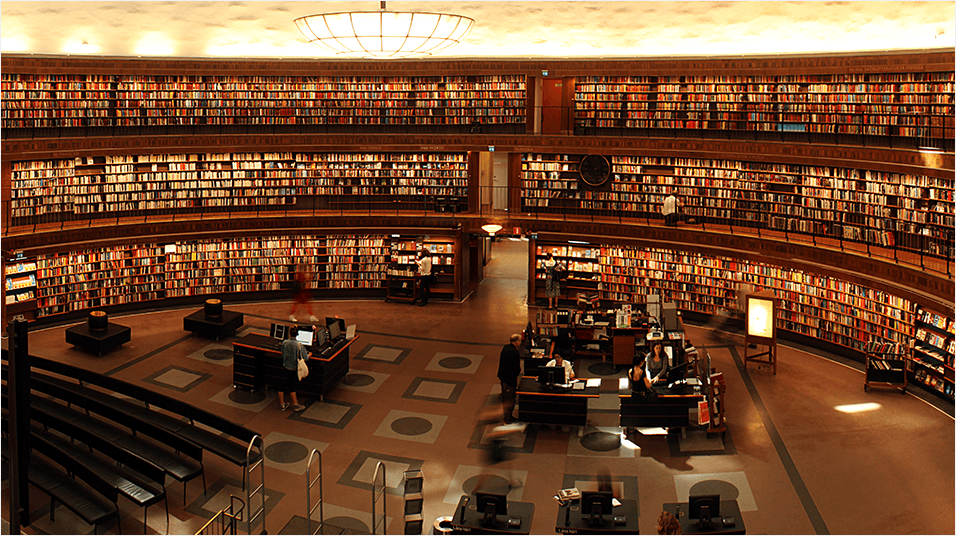 More and more universities and colleges are beginning to understand the benefits of having an on-campus online college radio station as a means of empowering their students and engaging with their local community.
In this post you will learn the positives of having an online campus radio for your school, university or college and how it helps bring students and faculty together, benefits the local community and prepares students for life after education.
Online College Radio Benefits for Students
The key is not to think of a campus radio station as a means of replacing other communication tools, but rather as a medium that compliments them. It can be used to establish a creative hub within your university allowing students to express themselves and build their confidence.
Bringing students together and giving them a voice is important in creating a university identity that can then be promoted to potential new students. A fully-functioning radio station can help create a deeper connection with the local community creating an appreciation of community issues. This can help students get involved with local businesses and charities and really make an impact outside of university life.
University can often be a stressful experience for students and radio can provide a real outlet for creativity and can help break-up the stresses of studying and worrying about handing assignments in on time.
The "Big Game"
Picture this: it's a huge football game against your biggest rivals. How can the fans get closer to the action?
An online college radio station allows for live commentary, player interviews, pre and post-match analysis, and general poking fun at the opposition when you win and humiliate them, which helps give another dimension to university events.
Students also get valuable experience in running projects themselves and working as a team to generate results. These are qualities they can use in the world of work and qualities they will need when they graduate.
Online College Radio Benefits for Faculty
However, campus radio is not just for students - Faculty members can also get involved and promote university events and news.
Universities are always in competition with each other in terms of attracting new students. A radio station can be a great stamp of quality that sells an image of university life to potential new students. The 'university experience' is a massive draw for students who are contemplating which university to choose. It isn't just about the subject they intend to study, it's about everything that encompasses a university.
If they hear faculty and students having fun on the airwaves then they are more likely to have a positive image of what attending that university is like.
Bringing Faculty & Students Together
Again, another example of what an online college radio station could be used for is having a live-caller show whereby potential and current students can call-in and talk directly to a member of staff about the university and get their questions answered.
You can create a real personal touch with students, showing that the university cherishes them and always has an open line to get in touch.
Steven Myers from Penn State University said:
"On-campus radio at Penn State University has been a huge success! It has helped integrate both students and staff from all different backgrounds to unite them all in a passion for radio, not to mention it's been a great outlet for students to express their creativity. We're more than happy with the service provided by Radio.co - They've always had dedicated staff with real radio expertise to guide us along the way".
Online College Radio Benefits for The Local Community
You would be surprised to know that local businesses can benefit hugely from an online college radio station - Promoting local businesses can really boost the local economy and help a community grow and become more inclusive.
Students come to universities from all over the world, but it should not be all about what they take out of the community in which they live in, it should be about what they put back into it. Radio can be an extremely powerful tool for good that speaks to a wide variety of people. It doesn't just appeal to a select few, it appeals to everyone.
5 Reasons to Broadcast Online College Radio with Radio.co
Where does Radio.co fit in? Our all-in-one radio solution is already being used by numerous schools, colleges, and universities located around the world.
Here are 5 reasons why they decided to choose Radio.co:
5. Super Simple
We have developed all of our software ourselves from the bottom-up, so we have an incredibly easy to use service that is great for students who are just starting out on their radio adventure. Uploading media files, creating playlists, and scheduling programmes requires zero training or knowledge, just a few clicks and you're on your way!
4. Out of the Box Ready
Radio.co provides you with everything you need right from the get go, that way you get everything you need to get up and running with your online college radio station. Think of Radio.co as an all-in-one package providing you with absolutely everything you need to get started, so you don't need to mess around with fiddly cables or complex software.
3. Automatic Updates
Radio.co constantly update and improve services on a regular basis so that your station will always stay ahead of the curve.
2. Complete Customisation
You can create fully-customisable radio players that fit your university or college brand, then you can embed these on yours or other people's website so listeners can tune in to your station directly - You can also integrate your station with your social media accounts.
1. Educational Discounts
Radio.co is passionate about helping students learn the awesome things you can do with the internet and online radio, that's why we're doing our part by offering a 10% educational discount for schools, colleges, and universities.
If you have any questions about how online college radio can help your school then the team at Radio.co are always happy to help - Get started on your radio journey today!