Barbican on Creating Performing Arts Radio
Art has a new home. Although museums are closed, content curators like the Barbican are reaching new international audiences by creating performing arts radio for all.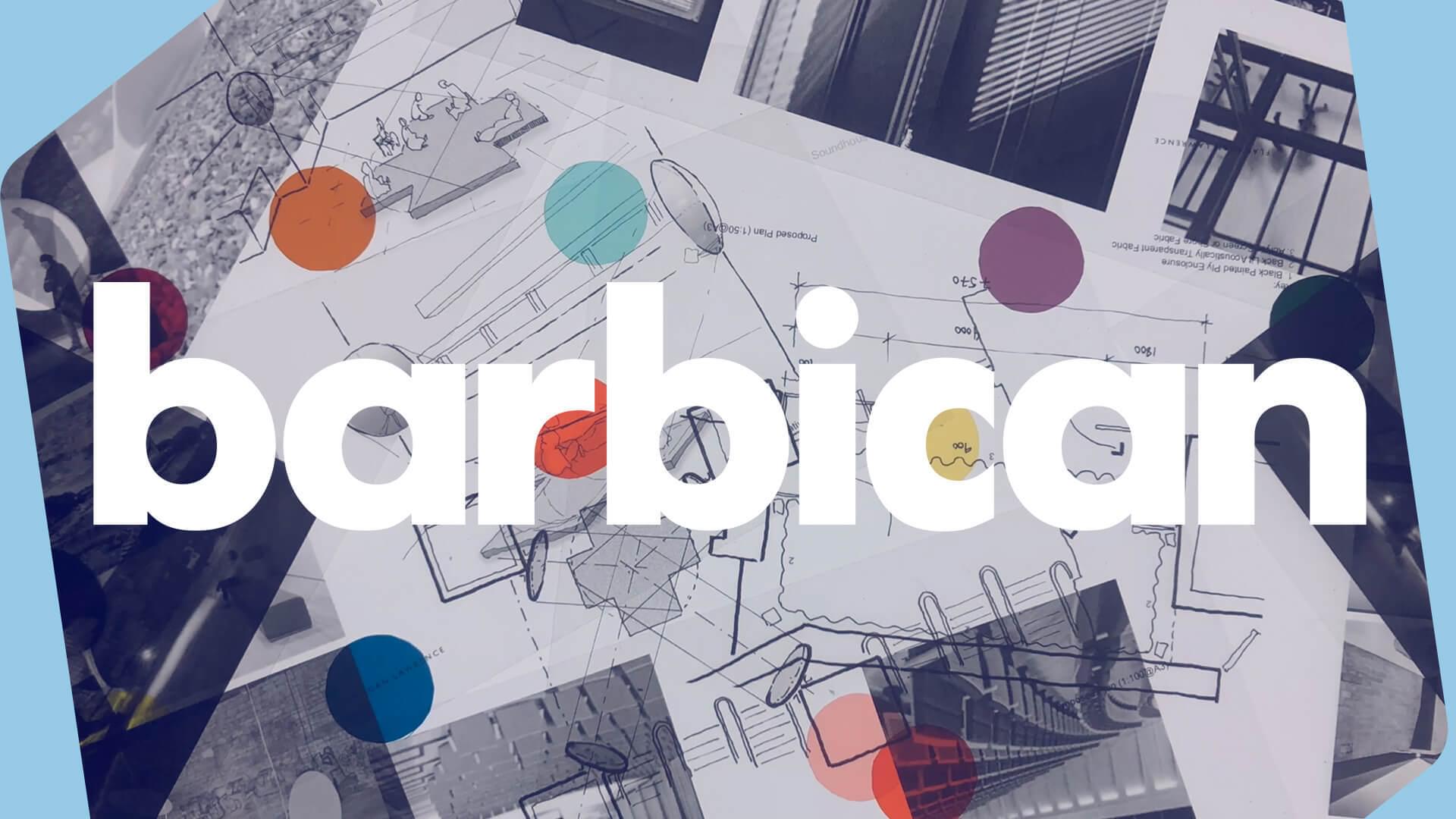 In today's socially distanced world, art has transformed. Although museums have temporarily closed, how we consume new forms of entertainment are now hand-delivered to our front doorstep - 'art on demand' as you will.
Within this period of change, the Barbican have been at the forefront creating performing arts radio to bring the museum-style experience to all.
The Barbican's Story
The Barbican is a multi-arts centre based in London, home to an exciting programme of art exhibitions, classical, and contemporary music concerts, theatre, cinema, and learning projects. Their mission is to inspire more people to discover, love the arts, and create inspiring art experiences for all.
Soundhouse: Intimacy and Distance was a project created in collaboration with audio-makers Nina Garthwaite (In The Dark) and Eleanor McDowall (Falling Tree Productions) that explores audio culture in a physically distanced world caused by the global pandemic.

Soundhouse is a key part of the Barbican's Level G programme, an experimental platform for projects that ask crucial social and cultural questions, spark conversations, and bring people from different disciplines together.
Creating Shared Experiences
Soundhouse is a platform for creative radio and podcasting. Both could be considered an invisible artform - something that people tend to listen to in private, alone - in their bedrooms and kitchens, on long walks or drives. But unlike a cinema for film or a concert hall for music, radio and podcasting don't visibly occupy public space.
"Soundhouse was a project grew out of a desire to make the artform visible, to spark conversations around how work was made and to enjoy communal listening experiences."
In 2018, the first Soundhouse was a pop-up venue in the Barbican (like a cinema for audio). And the initial plan was to do it again in 2020.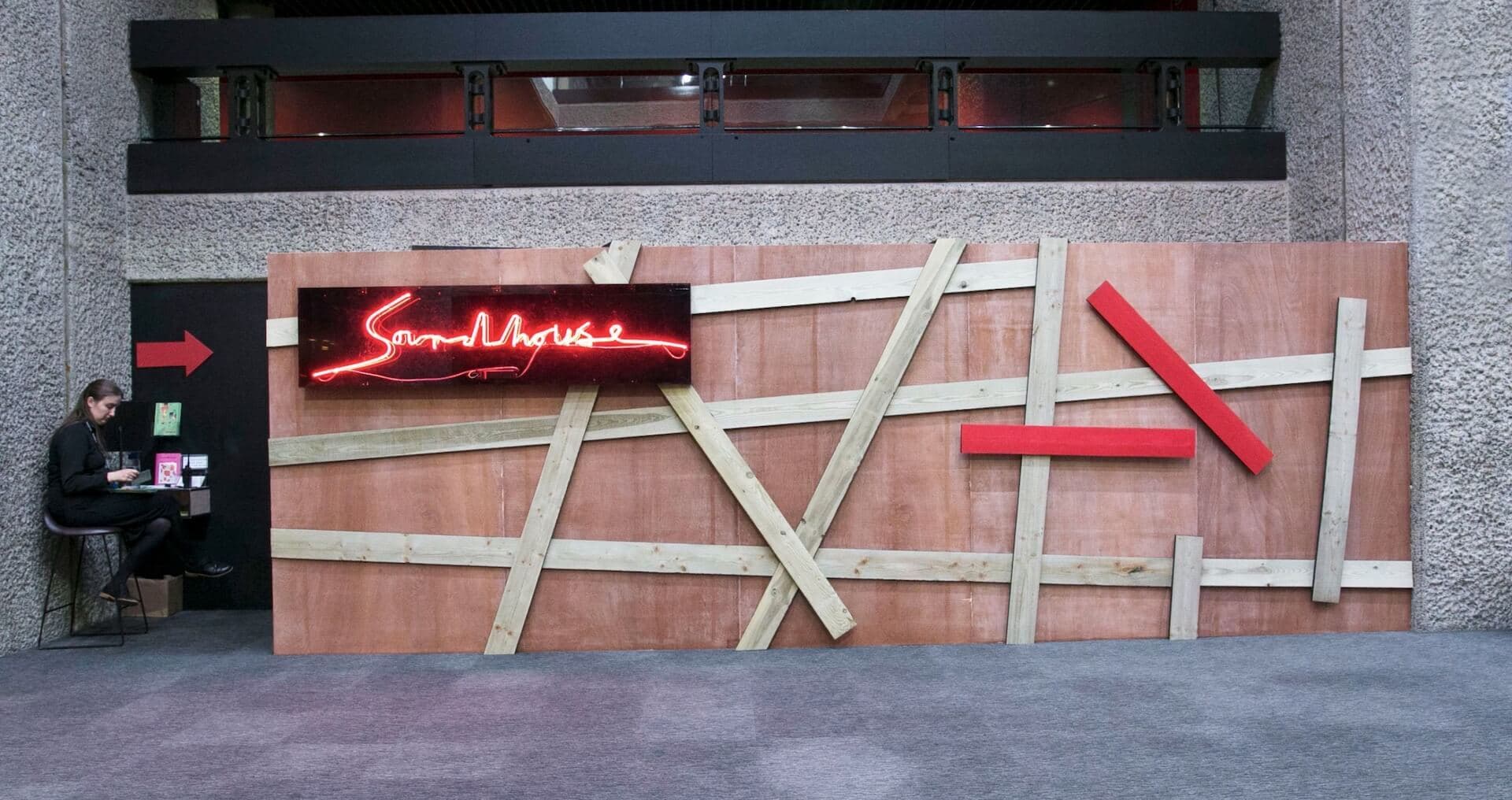 However, with the Barbican closed due to the pandemic, the team began to explore how to transform Soundhouse into an online experience.
Why Playlists Didn't Work
Creating a communal listening experience was integral to Soundhouse. So this was the first thing the Barbican needed to tackle when the project came online.
"We wanted to reflect the intimacy of radio at a moment when so many are seeking solace in it while we are all staying home."
The easiest option would have been to simply create a playlist of tracks for people to select and listen to on a standard audio player. But this would mean having to sacrifice that 'communal listening' feel from Soundhouse.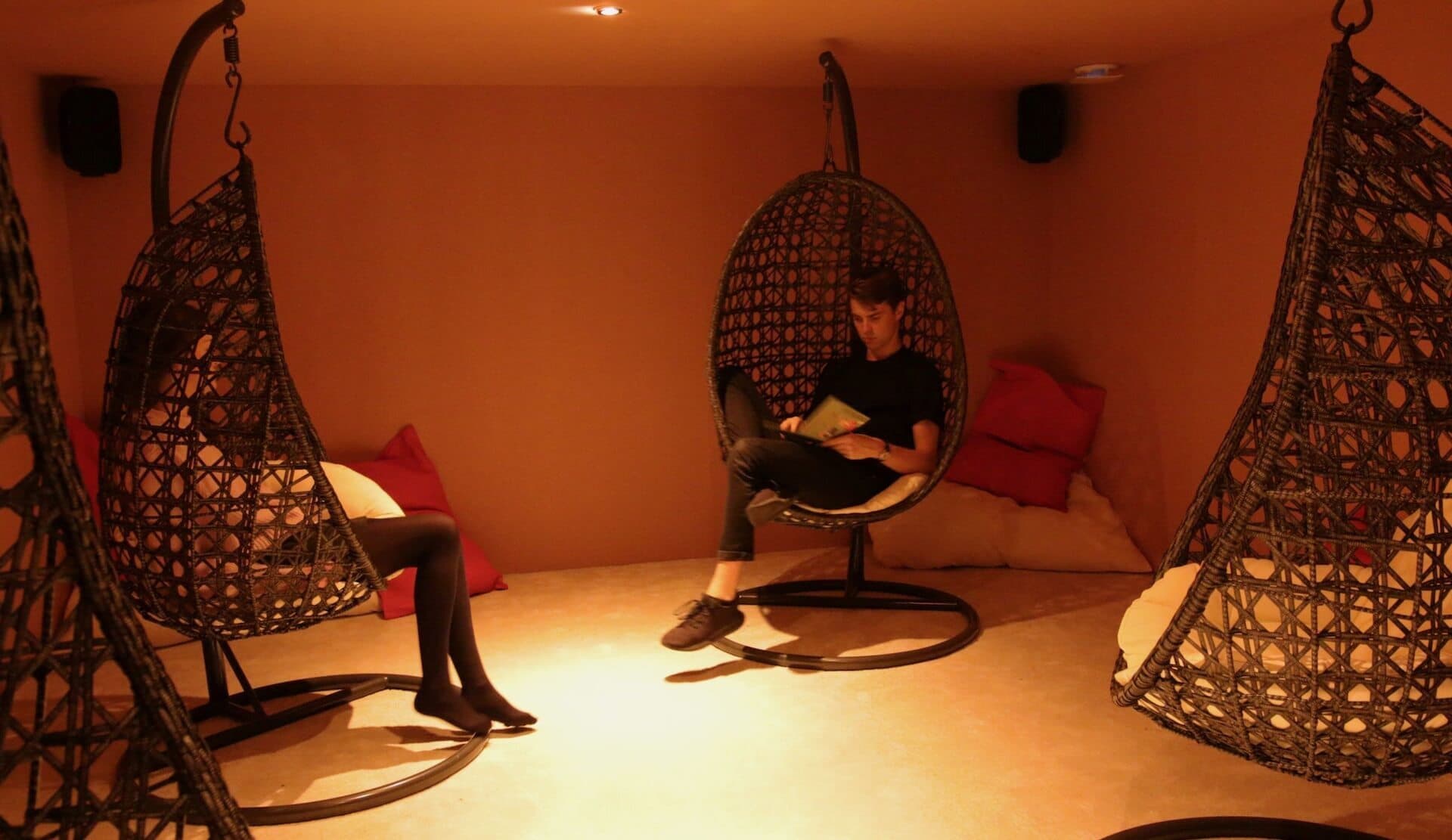 Using Radio.co, the Barbican were able to adopt a 'live listening' approach. That meant whenever you tune-in, from wherever in the world, you'll be listening to the same thing as others.
Creating Performing Arts Radio (with Radio.co)
To try and recreate the visitor experience of Soundhouse online as best they could, the Barbican wanted a place that would allow listeners to tune in to the same audio at the same time.
"One of the joys of Soundhouse was the spontaneity of the experience, stepping into the room and not knowing what you'd hear. When we were discussing how we could bring this online, we kept coming back to the idea of radio, where everyone tunes into the same broadcast."
This guided the Barbican to find a simple, accessible online radio tool: Radio.co.
"After a demo with the team, it was clear this was the best product to achieve our goals. And the analytics available would help us create reports to evaluate the success of the project and learn more about our audiences engaging with Soundhouse."

Sharing Art Through Audio
The Soundhouse project consisted of three 'listening rooms', each with their own playlist of podcasts and experimental radio. In this case:
The Barbican created a series of webpages to build Soundhouse online, creating three Radio.co players to embed within each listening room page.
"Using Radio.co custom players, we adapted artwork and colour schemes to match the Soundhouse design across the website."
Each room was treated as a different radio station and built playlists of individual tracks for each loop. These were then scheduled endlessly for the duration of the project.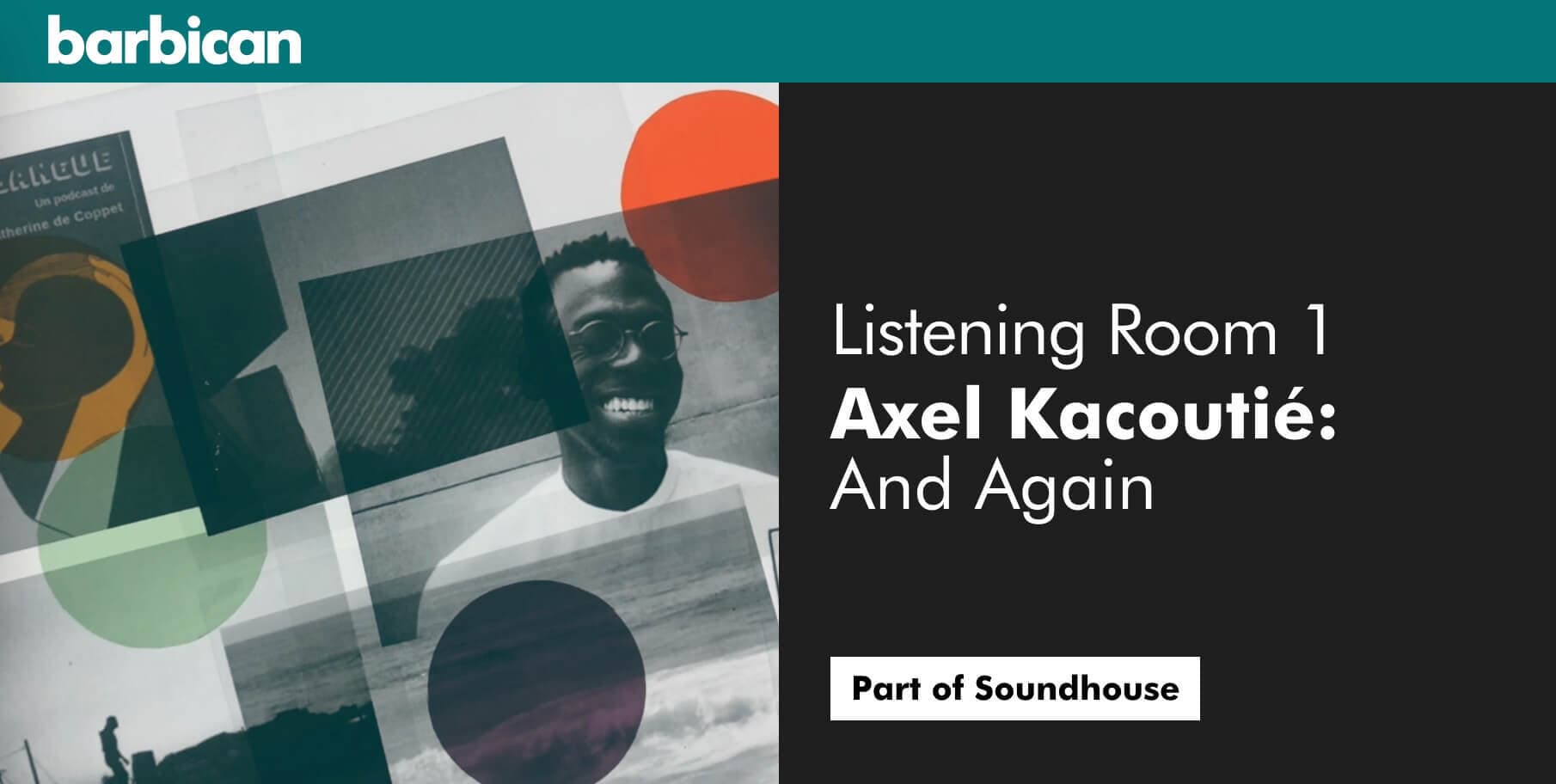 The Barbican on Radio.co
Although the Soundhouse project was brief, lasting from 28th October 2020 until 28th February 2021, the experience as a whole was positive. From initial contact to watching listener numbers rise, Barbican achieved their goals with flying colours.
"Setting up the radio stations was very simple with Radio.co. The back end is easy and intuitive to use, from uploading audio assets to fully programming your shows. And the Radio.co team were very supportive throughout and speedily helped with any technical queries or glitches that occurred."
Soundhouse Reached Over 10,000 People
Overall, the Soundhouse project was a huge success. Over 10,000 people engaged, with listeners tuning in from around the world, including the United States, Canada, Japan, France, Italy, Germany, and Australia.
"Being able to reach such an international audience has been a wonderful result from this year's Soundhouse, and something we wouldn't have been able to do so widely in a physical installation at the Barbican."
And feedback from audiences was fantastic, with comments from all over sharing how they've enjoyed the Soundhouse experience, wherever they are. Similarly, the project was picked up by several press outlets including The Guardian's Hear Here, choosing Soundhouse as one of their top picks.

The Barbican's Advice On Using Radio
Sharing with others is easy, but connecting is difficult. When done right, audio-only experiences can move listeners emotionally. Whether that's on-demand podcasts for instant storytelling or shared content through radio, audio can be powerful.
"Think outside the box! There are lots of creative ways radio or audio can be used for storytelling and connecting people. Think about the people you want to listen, and where / how they might be listening and let that guide your decisions."
Summary: Broadcasting is an Artform
Although strange to think of art as audio-only broadcasts, radio offers shared experiences that can be difficult to replicate using other mediums like on-demand video. So how we consume art may have changed for the foreseeable future, but that doesn't diminish our ability to enjoy and share the things we love. And the Barbican proved that creating performing arts radio to reach not just local, but international audiences, works.
If you didn't get a chance to catch Soundhouse: Intimacy and Distance, the full transcripts are available, along with clips from the project and interviews with the curators on the Barbican's podcast.