Measure Your Radio Station Performance
Get to know your listeners better with weekly roundups. Sent direct to your inbox, discover how well your radio station performance is growing week-on-week.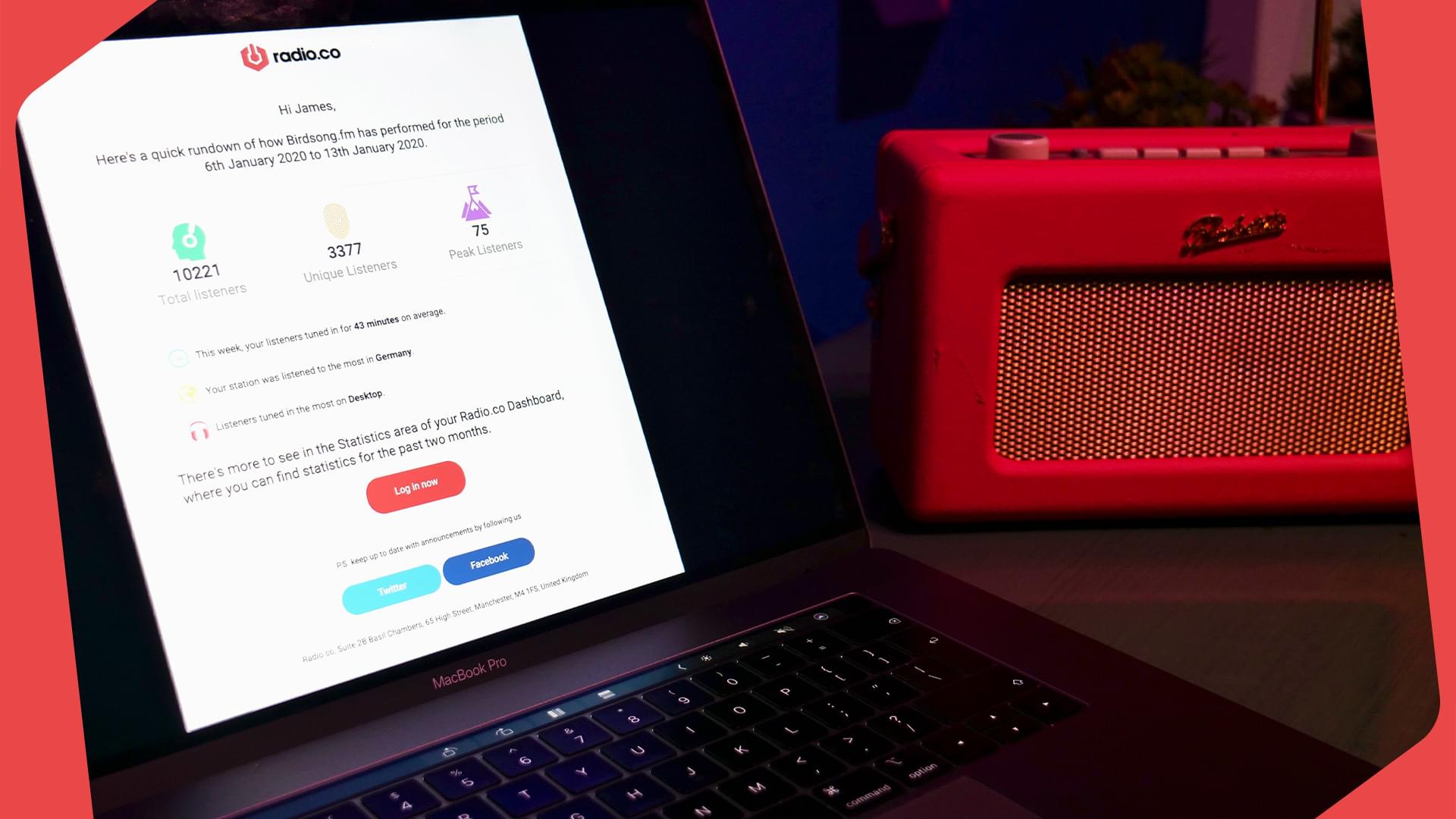 Running a radio station takes a fair bit of work. Nobody has time to monitor and comb through heaps of analytical data. Save yourself the trouble with simple weekly digest emails so you can focus on doing what you love. Easily track your radio station performance, all without leaving your inbox.
Monitor Your Station with Weekly Emails
Your weekly radio digest is a breakdown sent directly to your inbox. Like clockwork, every week you get vital statistics about your radio station performance. Whether you're interested in knowing how many listeners tuned in, the most popular location, or even the most common platform. Find everything and more without logging into your radio station.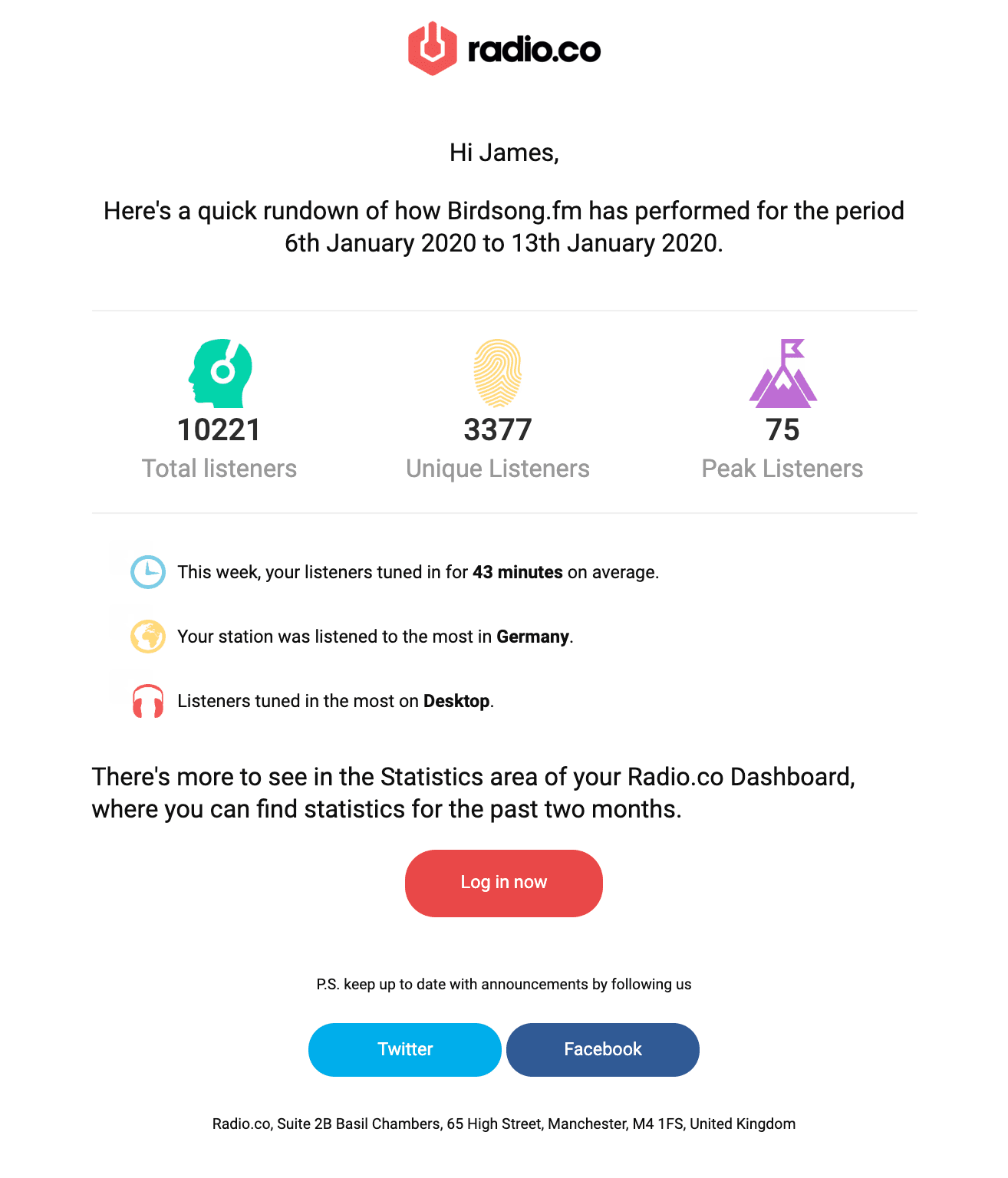 Get to Know Your Radio Station Performance
Reach your station's full potential by understanding how you're performing. The weekly digest email contains the following in a concise, easy to read way:

Total Listeners: Counts everyone, even loyal fans that have tuned in multiple times.
Unique Listeners: Only counts your listeners once.
Peak Listeners: Highest amount of listeners tuned into your station at any one time.
Average Listening Time: Normal amount of time your audience tunes in.
Most Frequent Listener Location: Where listeners love tuning in from.
Most Frequent Listener Device: The most popular device listeners use.
The weekly digest email has been designed to help you run your radio station more effectively. Once enabled, see a quick overview about how your station is performing week on week, without the need to sign into your radio station.
How to Enable Your Weekly Digest
Enable your weekly digest email within your Radio.co Dashboard by:
Going to Settings.
Selecting your Profile.
Enabling the slide under "Weekly Digest Email" to ON, then Save.
Moving forward, each week you'll be sent a roundup of your radio station performance. Depending on your timezone, you will receive an email on Sunday evening or Monday morning.

Got a question? Let's talk. Leave a comment below or share how you're using the weekly digest emails.