RAJAR Q1 2016 Roundup: Strong Growth for Commercial Radio
Overview of the latest from RAJAR Q1 2016, showing a strong performance and growth for commercial radio like BBC Radio 2 & 6 Music.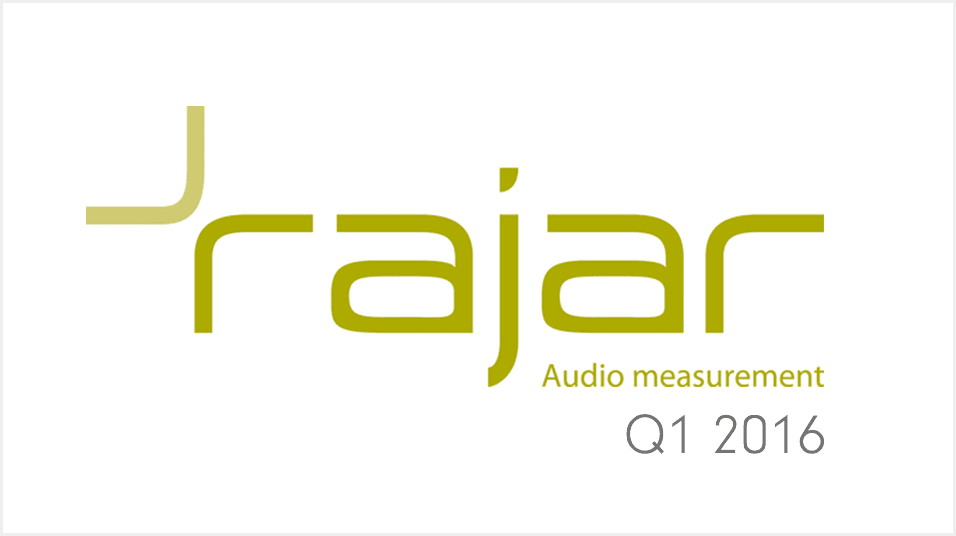 The latest figures have been released for RAJAR Q1 2016, showing strong performance for commercial radio stations like BBC Radio 2 and 6 Music, with solid growth for digital platforms like online radio.
Commercial Radio
Total reach for UK radio has reached an all time high of 89.3% with an average listening time of 21 hours per week tuning into live radio, but the real focus is on the solid success of commercial radio with 34.3 million people each week accessing radio, up from 33.9 million people last year in Q1 2015.
Digital Listening
Listening figures have also seen a fantastic rise in digital platforms like online radio, DAB, and DTV, exceeding over half of UK listeners with 30 million people now tuning in, that's 57% of the population across the country.
In a week, listeners tune into digital radio which accounts for around 444 million hours consumed, that breaks down into:
18% online (79 million)
12% DTV (55 million)
70% DAB (310 million)
Smartphone & Tablet Listeners
Mobile listening figures have had a steady upwards incline with a solid 14% rise year on year. Not surprisingly 15-24 year olds tune in more often than adults, accounting for 37%, whereas 25% of adults are glued to their phone to access their favourite radio station.
Younger listeners are also following and keeping up-to-date with their most liked stations and presenters with around 48% receiving updates.
RAJAR Q1 2016 Roundup
View RAJAR's full data release for Q1 2016 over at rajar.co.uk.