RODE X Review: New Division, Same Top Quality Products
Legendary audio brand, RODE, goes for the gaming & streaming worlds with its first ever sub-division: RODE X. We review the XDM-100 microphone, the XCM-50 microphone and the UNIFY software to see what they can offer broadcasters.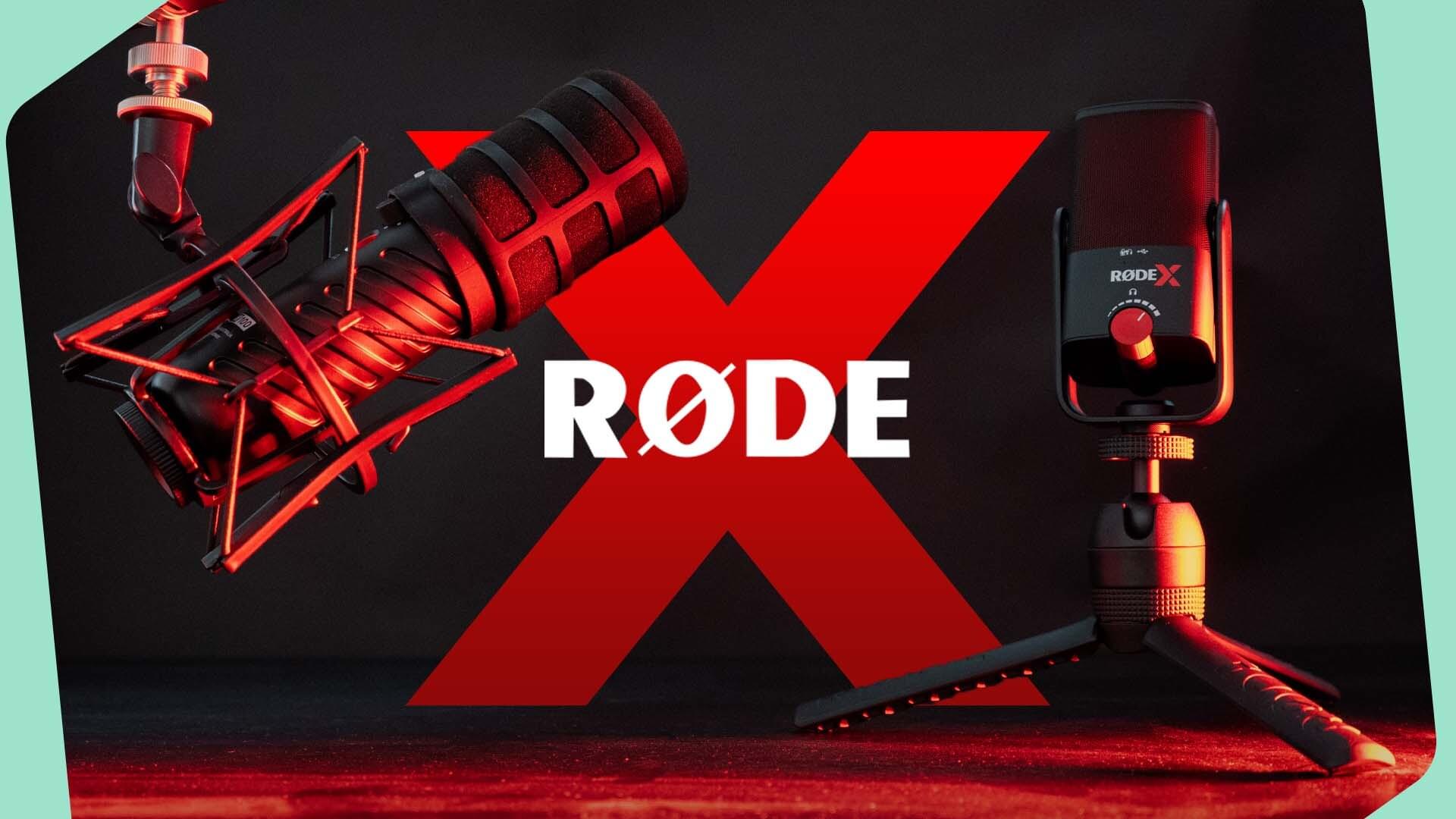 Despite already wowing broadcasters earlier this year with the RODECaster Pro II, RODE has not rested on its laurels. Today they've announced... RODE X.

The launch of RØDE X marks an exciting new era for RØDE.

What is RODE X?
RODE X is a sub-brand from RODE aimed at gamers and streamers. It includes:
The RODE XDM-100 microphone ($249)
The RODE XCM-50 microphone ($149)
UNIFY software (free with a RODE X microphone, or a subscription is $5/m / $45/y)
The lines between broadcasting, content creation & streaming are increasingly blurred. So we thought it only right to review the new RODE X gear, and see what it has to offer...
What's in the RODE XDM-100 and RODE XCM-50 Boxes?
RODE XDM-100 ($249)

The XDM-100 dynamic microphone
A pop shield
A shock mount
A USB-C to USB-C cable
3m Headphone extension cable
RODE XCM-50 ($149)
The XCM-50 condenser microphone
A desktop tripod
360-degree swing mount
A USB-C to USB-C cable
3m Headphone extension cable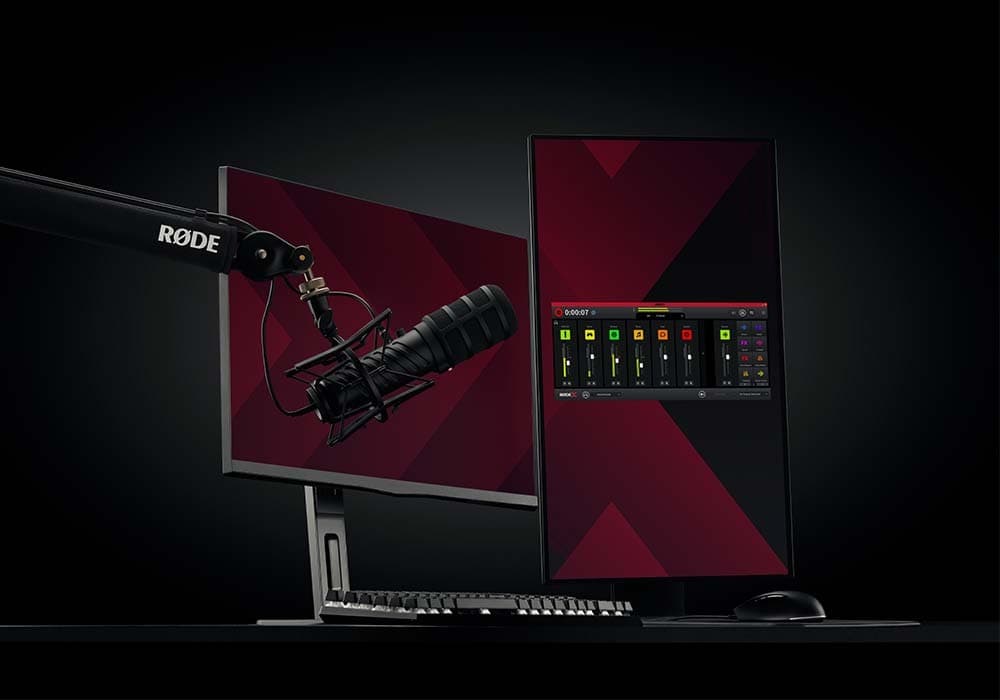 RODE XDM-100 Mic: Features We Know Work
Let's start with the pricier mic out of the pair, the RODE XDM-100. The RODE XDM-100 is a dynamic microphone that has a capsule design and cardioid pattern. Sound familiar? Yep, similar to microphones like the Shure SM7B, the RODE X uses these features to really hone in on the voice and leave out the room noise.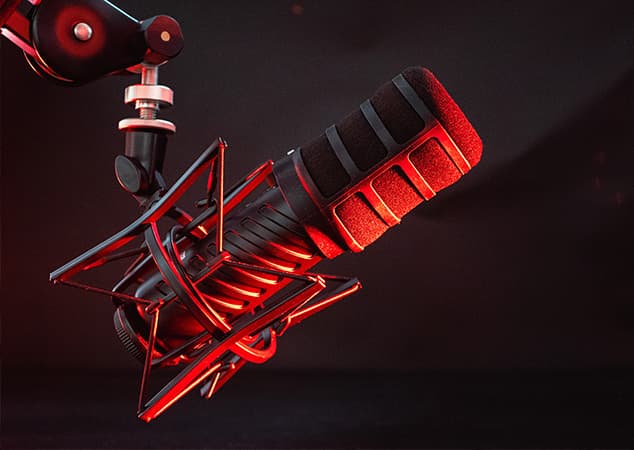 Getting a crystal clear signal of one's voice is a big priority of radio presenters, streamers and gamers alike so we're pleased to say the RODE XDM-100 doesn't disappoint.
Alongside its design and polar pattern, this mic has the trademark qualities you expect from RODE. It contains the ultra-low-noise, high-gain Revolution Preamp™ that we saw introduced with the RODECaster Pro II. The result? Excellent audio quality that champions your voice.
Listening to and learning from creators is what we do and has led to the development of groundbreaking products...now we're doing the same for streamers and gamers.
And, unlike many USB mics made from flimsy plastic, the RODE XDM-100 is made of metal. The Revolution Preamp™ and its inherent robustness really do earn it that 'premium' tag.

RODE XDM-100 Tech Specs
Polar Pattern: Cardioid Capsule:
Dynamic Frequency Range: 20 Hz – 20 kHz
Connectivity: USB-C
Analog Outputs: 3.5mm Headphone Output
Sample Rate: 48 kHz
Bit Depth: 24-bit OS Requirements: Windows 10 / MacOS 10.12
Net Weight (g):
700g Dimensions (mm): 52 (W) x 213 (H)
RODE XCM-50 Mic: More Presence for Streaming
On to the RODE XCM-50, a condenser microphone with a build similar to the NT-USB mini. Being a condenser mic, the RODE XCM-50 will pick up more sounds than your voice alone.
The RODE XCM-50 can give your voice a more natural and warmer quality, but it's obviously not suitable for noisier environments.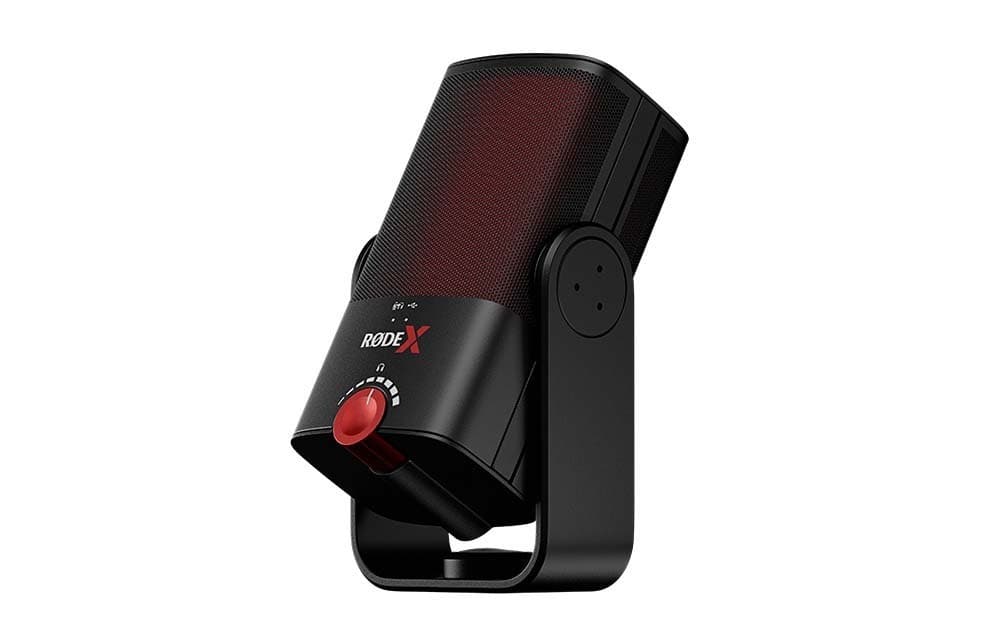 Pop it in a soundproofed studio however, and the RODE XCM-50 has room to shine. We found that the RODE XCM-50 delivered high quality, more nuanced audio in our sound booth. After all, when it is intentional it is not room noise, it's ambience.
Just like the XDM-100, the XCM-50 is nice and robust and made out of metal, so you can rest assured you're getting a premium USB mic that's built to last.

RODE XCM-50 Tech Specs
Polar Pattern:

Cardioid

Capsule:

Condenser

Frequency Range:

20 Hz – 20 kHz

Connectivity:

USB-C

Analog Outputs:

3.5mm Headphone Output

Sample Rate:

48 kHz

Bit Depth:

24-bit

OS Requirements:

MacOS 10.12/

Windows 10

Net Weight (g):

492g

Dimensions (mm):

62 (W) x 42 (D) x 118 (H)
UNIFY: Promising One-Stop-Shop for Mixing Audio
The star of the RODE X show seems to be the software UNIFY.
We spent countless hours researching exactly what streamers and gamers need from audio software and worked tirelessly to implement every feature."
UNIFY is essentially a virtual mixer complete with some fancy ways to process and enhance your audio. It allows up to 4 USB audio inputs and 6 virtual ones. By pairing up a RODE X mic with UNIFY, users can get a lot more out of each mic by unlocking the digital sound processing. From broadcasting beginner to absolute audiophile, UNIFY does cater for all with its APHEX audio effects.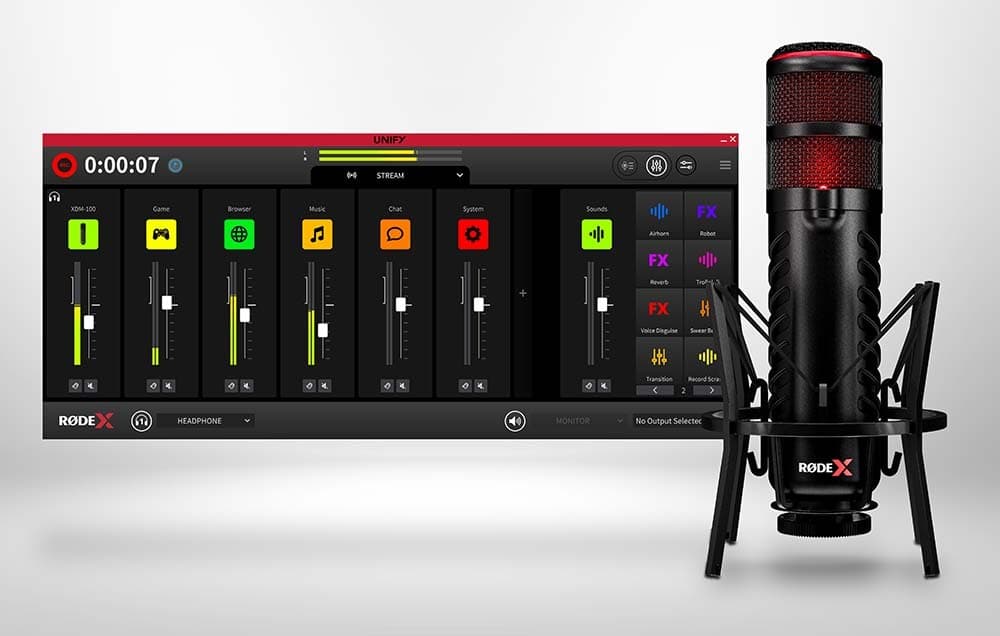 When adding effects on to a channel, users have some very un-intimidating pre-sets to choose from. But if they're feeling techy, they can get more granular by toggling on the advanced settings.
From professional streamers with complex technical requirements to casual gamers who want to take their audio to the next level, UNIFY is the perfect solution.
On top of this, UNIFY lets you create sub-mixes, so it can be a one-stop-shop for mixing your audio if your streaming varies.

I won't lie, I got excited thinking UNIFY could be a good alternative to Audio HIjack that works on Windows, but there is a small snag. Two of us at Radio.co HQ tested UNIFY, and we both found it deceiving fiddly to configure with the PC.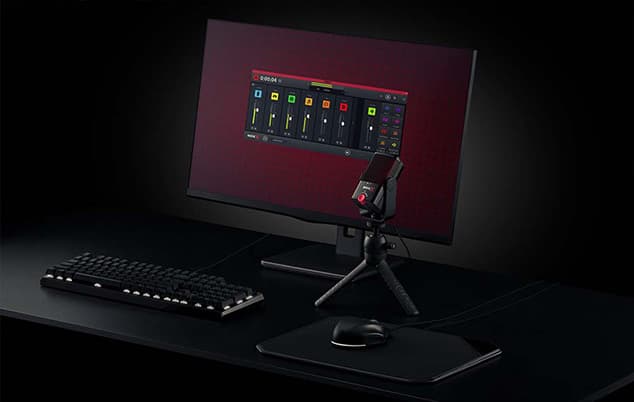 Also be warned, once it's configured you'll have to use UNIFY as your control panel for your computer's audio. Sure, that's the point when streaming or broadcasting, but it's not ideal when you want to go back to your everyday computer use. The other workaround would be to reset your audio settings once finished. That may be a necessary evil for some or an absolute no go for others.
In short, UNIFY is a great solution if you're the kind of person who wants to set something up once and then leave it. And if you have a dedicated computer for your streaming. But if not, we're hoping RODE tweaks it a bit so it can be as great as it promises to be.
Where to Buy Rode X Products?
The Final Verdict
Both the XDM-100 & XCM-50 mics are of an excellent quality that we've come to expect from RODE. Gamers, streamers and content creators will be happy that RODE have took on their corner of the audio landscape. While the UNIFY software will undoubtedly be a welcome, all-in-one solution for many streamers, it isn't quite as easy-to-use as we feel it could be. Nonetheless it promises to be an excellent virtual audio mixer, and with a little tweaking could be a real game-changer.

Now you've got our hot take on the new RODE X package, what are your thoughts? Let us know over on your favourite social media site.