How to Setup a Number for Your Radio Station
A few different ways on how you can setup a number for your radio station for live phone calls, voicemails, and texts messages.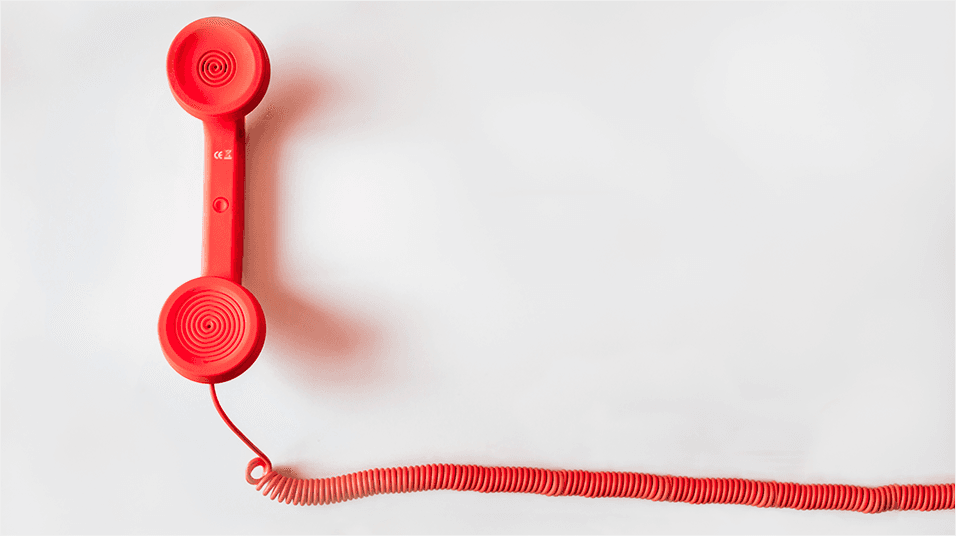 Did you know that most professional radio stations have a number you can call? Encouraging listeners to phone in, leave voice messages, and send texts is a good way to include your audience and make them feel part of your shows, that's why we're going to show you on how to setup a number for your radio station.
There are a few different ways you can interact with your listeners, so we're covering various methods to choose from like:
Mobile Apps: How to setup a spoof number for callers on your smartphone or tablet so listeners can get in touch with you anywhere.
Desktop Apps: The different desktop applications that work just like the mobile apps, but are easier to manage on your computer.
Live On-Air Callers: How to invite callers onto your radio shows and broadcast both of you online to your station.
Before we dive into the different options available, let's first look at what you need to know.
Setup a Number Your Radio Station - What You Need to Know
The idea behind setting up a call-in number for your radio station is a way to get instant feedback, but it's a good idea to keep the following in mind first:
Filter Messages: Not all of your listeners will be polite, so it's a great idea to filter messages so they're "on-air friendly".
Pick Out the Best: You maybe encumbered with messages or voicemails from guests, so it's perfect to pick out the best ones that fit your show.
Encourage Participation: Showcase your listeners' messages, whether that's reading texts on-air or playing voicemails, this encourages others to get involved.
You maybe wondering "What if I don't want to give out my personal mobile phone number?" - Although you can use your own phone number, it's not ideal as you probably want a cut off point (imagine getting a phone call from a listener at 2am requesting a track!) - If this is the case then you'll learn some alternatives later on.
With that in mind let's take a look at the first way you can setup a number for your radio station.
Setup a Smartphone or Tablet Call-in Number with Mobile Apps
Mobile apps on your smartphone or tablet are ideal if you're on the move or managing multiple devices (like a presenter, operations, and station manager). Let's take a look at the different ways you can use mobile apps.
Burner Phone
Not a mobile app, but worth noting first. Using your own number isn't super great, but with a burner phone (aka disposable phone) you can use a different sim card and number, plus it's cheap and allows you to do the things you need for your station like recieve phone calls and text messages.
Here's a variety of cheap burner phones:
Vodafone Smart Prime 7 (Android) - $90 / £75
iPhone 4 (iOS) - $105 / £85
Microsoft Lumia 435 (Windows) - $70 / £55
Get a cheap sim from places like ChatSIM (USA) or GiffGaff (UK) that work with your burner phone, then use that to take phone calls, listen to voice messages, and read texts from listeners.
Hushed (iOS / Android) - Paid with Free Trial
Hushed is a bit like a burner phone, but with numbers instead. It protects your privacy as you can choose a number from more than 40 countries like USA, Canada, UK, Spain, and Hong Kong.
It offers a 3 day free trial and works with both iPhones and Android devices, however you can pay a small monthly or yearly fee, which is perfect if you're using it to just receive calls, voicemails, and texts.
Burner (iOS / Android) - Paid with Free Trial
Much like Hushed, Burner allows you to send and receive phones calls and texts from anonymous phone numbers, but only offers US and Canadian mobile numbers at present.
Burner has a 7 day free trial on iPhones and Android devices with a monthly fee similar to that of Hushed.
Google Voice is a free messaging service that allows you to choose your own number to receive phone calls, voicemails, text messages, and allows you to control how it all works.
Set Google Voice up to to forward calls or numbers onto one or more phones, which is ideal if you've got several people running your station. You can do a bunch of other cool things like transcribe voice messages, number porting, blocking unwanted callers, and works in your browser on desktop computers. The only downside is it's currently only available for people within USA & Canada, but worth checking out if you are.
Skype (iOS / Android) - Paid
Skype is probably the most well known out of the bunch and offers more or less the same features as Google Voice with a few added extras like free international calling.
Skype numbers for different countries can be purchased on a per subscription basis for 3 or 12 months - Use credit to make outward calls, however there's no limit to receiving calls, voicemails, or texts which is perfect if you're getting messages from your listeners.
Setup a Call-in Number with Desktop Apps
Desktop apps allow you to manage everything from your computer without having to deal with any mobile apps on your phone. Let's look at the different apps available on Windows and Mac computers you can use.
Skype (Windows / Mac) - Paid
Skype, as mentioned above, can be used on your mobile phone and on your desktop computer either on Windows or Mac.
Much like the mobile version, you can make and receive calls, get voicemails, and texts. The neat thing about both the desktop and mobile apps are they can be used across multiple devices, so a DJ can have Skype open on their computer and you can have it on your phone for any incoming messages from listeners.
Continuity (Mac for iOS) - Free
Continuity is a way to synchronise all your Apple devices like your Mac, iPhone, iPad, and even Apple Watch.
Link your iPhone to your Mac, so any messages you receive can be viewed on both your phone and computer - You can also receive phone calls and listen to voice messages with the linked device.
AirDroid (Windows / Mac for Android) - Free
AirDroid is the equivalent of Continuity as it allows you to access all of your Android phone's content from either Windows or Mac.
As your Android device is linked to your computer, you can send and receive messages, calls, and even app notifications like WhatsApp and Gmail so you're better connected with your audience.
RingCentral (Windows / Mac) - Paid with Free Trial
RingCentral is for more high-end radio stations that need a bunch of features like auto-call handling, call recording, and collaboration with multiple users.
You can manage RingCentral messages on multiple devices like your computer and across mobile devices on iOS and Android phones. Sync across devices with text messages, voicemails, and receive phone calls on either desktop or mobile.
How to Invite Live Callers On-Air
Take your call-in number one step further by inviting guests on your shows. Nearly every professional radio station takes live callers on-air as it's a great way to connect directly with listeners and can make for some really interesting conversations.
It doesn't matter if you're running music or talk shows, if you want a setup to take live callers on-air then here's what you need:
Mixing Desk: We recommend the Behringer Xenyx 802 as it's a great little desk with audio controls, plus it's affordable at $70 / £55. Connect multiple microphones and your smartphone or tablet.
Microphone: A good dependable microphone like the Behringer B-1 is a must have - It's a professional condenser mic ideal for live broadcasts with crisp sounding audio that's around $100 / £80.
Smartphone or Tablet: Pretty much any smartphone or tablet will do, as long as it has a headphone jack to connect to the mixer.
Headphones: A nice pair of headphones like the Bluedio T3 are ideal as they're wireless so no cables are in the way, they go over the ear for extended periods of usage, and are a good price at $50 / £40.
Laptop & Cables: Most computer or laptops will work, but make sure you have the right cables: x1 Headphone to jack L/R, x1 Jack headphone adapter converter plug, x1 XLR to XLR (male to female), and x1 Stereo jack to mono cable.
With this setup you can have callers phone your mobile, then broadcast it out through your mixing desk, computer, and finally to your online radio station. We actually use this same setup to take live callers on our Internet Radio Podcast series.
We've put together a walkthrough on the equipment, how to set it up, and broadcast your on-air guests:
Verdict
There are a few ways you can setup a number for your radio station to receive phone calls, voicemails, and text messages.
Using a burner number on your phone is a great way to secure your personal details whilst still opening up a conversation with your audience. Alternatively make your computer the central hub by managing everything using desktop apps, some of which can pair with your phone for better synchronicity. Take your call-in number one step further by inviting guests onto your shows using a mixing desk.
Whatever option you choose, hopefully there's enough to go on to point you in the right direction on setting up a call-in number for your radio station.
---
If you're still unsure on how to setup a number for your radio station then get in touch with the experts at Radio.co who can help answer any questions when you contact us.
Not started your online radio station yet? Well you can today for free when you start your 7 day trial by clicking the button below.