How to Set up Instore Radio for Retail with Barix
How to setup instore radio to increase sales, create a consistent atmosphere, and better connect with your listeners across multiple locations.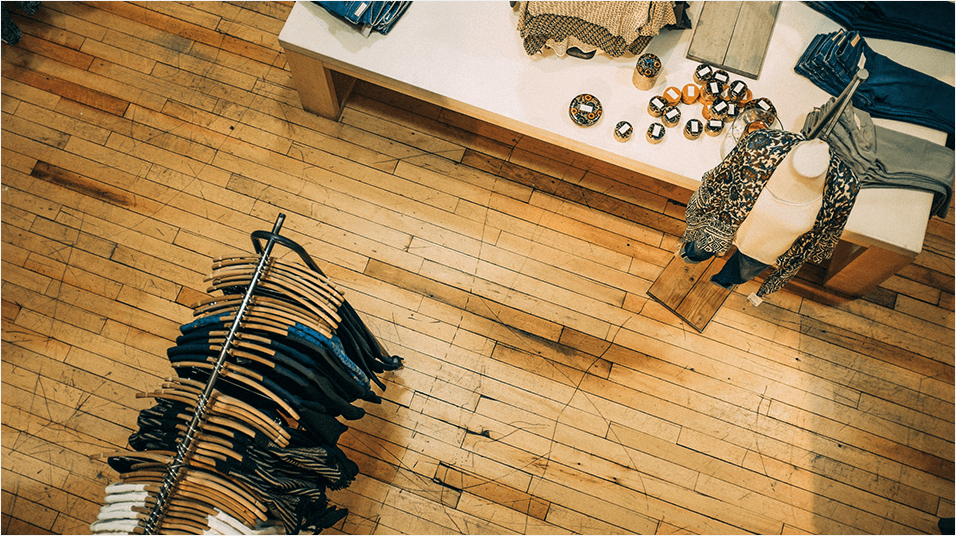 Research shows that playing different types of music affects our behaviour. Take retail stores like Walmart in the US or Asda in the UK for instance, both have custom branded stations playing out their own songs. They control what they put out depending on the time of day to influence shoppers, so it's worth knowing how to set up instore radio if you're running your own business like a restaurant, bar, gym, or retail chain.
We'll take a look at some of the benefits on how instore radio can work for you and how you can go about setting it up for your business with Radio.co and Barix.
Benefits of Instore Radio
Radio can be a fantastic tool for your business, but perhaps you might be worried about the expense or the complexity getting setup. Don't worry about any of those things as we'll quickly explain to you how you can do this very quickly and affordably.
Consistent Sound
In our experience, there are very few organisations that have anything in their brand book about sound. Instore Radio solves this by providing a seamless experience for your customers, no matter what store they're in.
Personal Experience
Broadcast personalised audio content like sales promos and special offers to customers based on their geographical location or even time of day.
Promo Campaigns
While your customers are in store, it's an ideal opportunity to promote specific foods in order to impact their buying habits. Plus it's an ideal time to communicate and sell to likely and current buyers whilst their at the point of sale.
Great Music, Great Mood!
Curate music playlists to influence the desired mood, even in different areas of your store. Give staff free reign over your music selection to diversify your instore music.
Grow Brand Awareness
Increase your business's brand awareness by delivering jingles and taglines across your radio network. As mentioned at the start Walmart and Asda are doing just this with their own instore radio stations.
No Rival Radio Ads
Ensure relevancy by serving adverts to your customers, which promote the brands you and your customers love. It's also perfect as you avoid distractions like local news or off topics that may be off-putting to your listeners.
These are just some of the many benefits in store radio offers. Use it as a destination and social platform that works for you and your customers.
Case Study: Smoke BBQ
Smoke BBQ is a successful restaurant chain here in the UK. One of the major problems they had was brand audio. Their instore music didn't match with every store in their chain, but this is where instore radio helped.
Using Radio.co they created a consistent sound that played in all their restaurants. Scheduling playlists throughout the week, they made sure they had full control of what was played and when.
How to Setup Instore Radio with Barix & Radio.co
A Barix box is a small device that lets you connect to your station online. In particular, there are two Barix boxes:
Barix Extreamer: Pulls in audio from your station - Play it through connected speakers/sound system.
Barix Instreamer: Pushes audio out to your station online - Stream your audio to your station online.
To set up instore radio you'll need the Barix Exstreamer. Hook up speakers or an audio sound system to the box to play it to your store.
We'll show you just how easy it is to setup and configure a Barix Exstreamer to work with your Radio.co station.
Setup Barix Exstreamer
Connect the Barix Exstreamer to your network or router using a standard network cable. Attach a pair of headphones to the front of the box so you can test the audio. Turn on the unit - The IP address of the Barix Exstreamer will be announced, so write this down.
On a computer or phone that's connected to your same network, access the IP address in a browser. The status page will load and look something like pictured below.
Add Your Radio Station
Login to your Radio.co Dashboard - Go to Listen, then under Streaming Links copy the URL ending in /listen.
In your Barix Streaming Client area, go to Configuration. Paste your Stream URL in the 1. URL field, then click Apply. The Barix Exstreamer will restart.
After the restart, you should hear your radio station's stream being played through the headphones. Check the status of the stream in your Barix Exstreamer Streaming Client area - "Status PLAYING" should be shown.
You can now connect the Barix Exstreamer to some speakers, sound system, or PA system using a standard stereo RCA cable.
If you're not with Radio.co yet or need a bit of help then you can always chat with one of our dedicated team of radio experts. Get in touch with the team here.
Take the plunge today and set up instore radio with Radio.co. Start your 7-day free trial today by clicking the button below.