How to Setup Traktor to Broadcast Online Radio
How you can setup Traktor DJ Software Native Instruments (NI) to work with your online radio station from a Mac or Windows computer.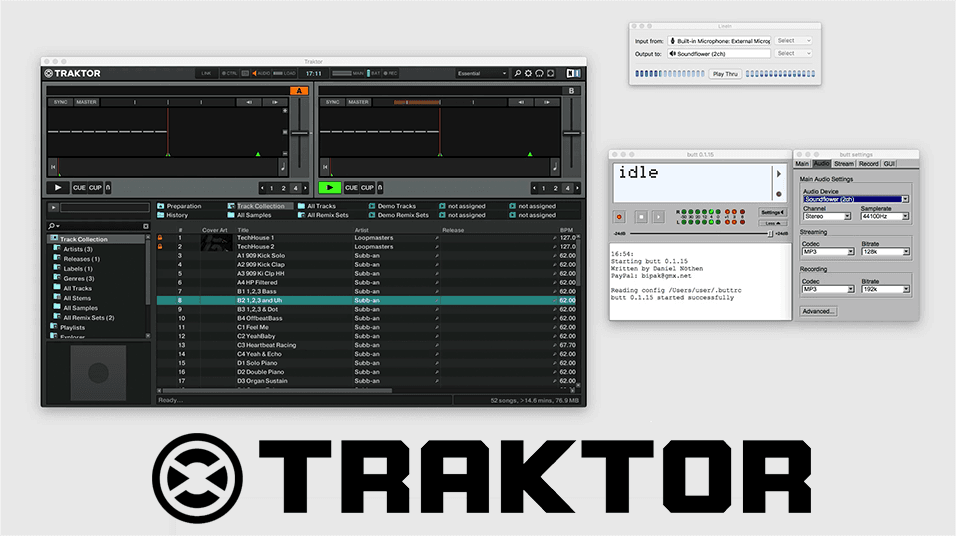 Native Instruments is the leading innovator in the music industry for hardware and software with the likes of the well regarded Traktor DJ. Designed for DJs and broadcasters like Pete Tong and Richie Hawtin, it's an ideal solution if you're mixing shows or managing your station's media live. Here's how you can setup Traktor and broadcast your shows to your online radio station.
What is Traktor?
Traktor is a powerful piece of broadcasting software designed for professional DJ's from around the world. It can be used on both Mac and Windows, but we'll use a Mac to show you how to get setup.
Traktor Features
Hardware Integration
One of the neat things about Traktor software is that it works nicely with Traktor hardware for a seamless "plug and play" type of experience.
If you're a pragmatist that likes the hands on approach then setup Traktor software and hardware for full control over your mixes and shows. The software has controllers that link up to mixing desks and other DJ systems for an easy to use approach.
Multiple Decks
Traktor Pro 2, the current model, is the industry leading DJ software that puts ease of use first, which really shows with it's simple approach to managing multiple tracks at once with up to 4 DJ decks.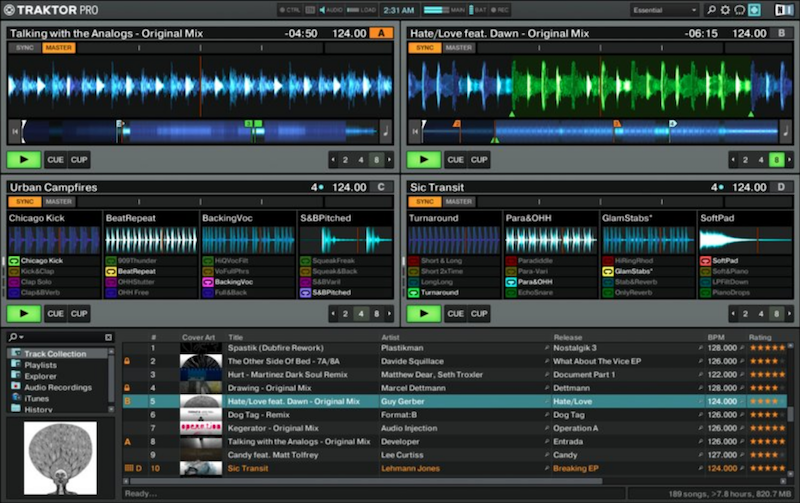 Load up tracks in your decks, sync to your master track, and adjust each deck to manipulate your mix's output quality the way you want it.
Broadcast Directly Through Traktor
Recently, Traktor has updated its Traktor Pro software to allow broadcasting without the use of external software like BUTT. Now it's a breeze to use with your Radio.co account!
First, boot up your Traktor software and make sure the interface is in 'Mixer' or 'Extended' view.
From here, go to the second FX unit and select the symbol beneath 'FX', you will now be in the Audio Recorder. To broadcast from your software, simply click the antennae, which will highlight blue if it is connected to a stream, or flash if there's no connection.

To set up your software to broadcast through your station, enter 'Settings' and go into 'Broadcasting'. Here, you will be able to apply the server settings the same way you can enter them in BUTT; enter your Host into 'Address', your Port ID into 'Port' and then enter your Password. Once this information is set, you're good to go.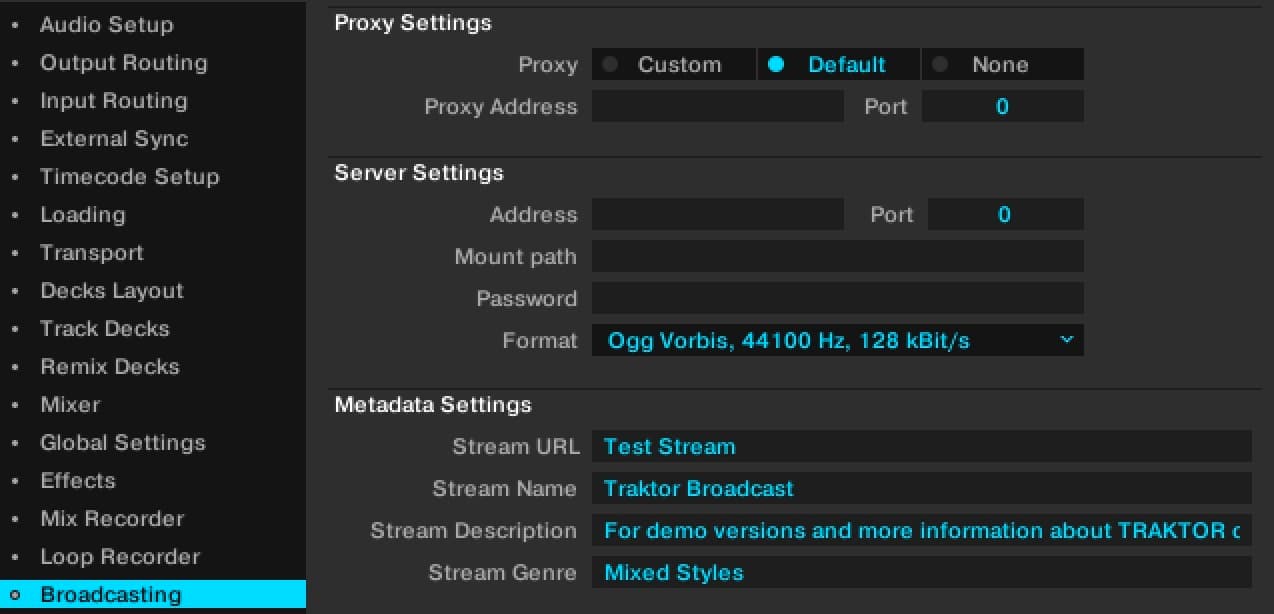 Now, clicking the antennae in the Audio Recorder will begin your broadcast and the symbol should light up blue. If you experience any connection issues, check your broadcasting information is correct in 'Settings', or check your internet connection.
Note: When testing this feature we experienced a latency of 10-15 seconds between the Traktor software and the stream, although this may vary depending on your internet connection.
Setup Traktor
What You Need
Download Tracktor here.
Traktor isn't free software, however they have a free trial available which we'll show you how to setup and use to broadcast live to Radio.co.
Setup Guide
Download & Install Traktor
To get Traktor up and running, all you need to do is download the software from their website here, then follow the instructions they provide to get it setup.
Download & Install BUTT
As Traktor doesn't have an encoder you will need to download broadcasting software to do the job. BUTT is a fantastic piece of free software that's available on Mac, Windows, and Linux systems.
Download BUTT here - Run through the installation to set it up or follow this guide.
Download & Install Software for Mac or Windows
As Traktor doesn't have an encoder to broadcast live you will need to download and setup additional software to capture your computer's audio as mentioned below for either your Mac or Windows system.
Windows: How to enable and setup stereo Stereo Mix on your Windows based computer.
Mac: How to setup both Soundflower & LineIn needed for your Mac computer.
Enter Your Radio Station's Details
Once you have BUTT up and running, enter your station's details found within your Radio.co dashboard - This is your host, port, and password.
Type: SHOUTcast
Address: E.g. silver.radio.co
Port: E.g. 1172
Password: E.g. 1a2b3c4d5e6f
Schedule Live Events
Note: Schedule a live event before you broadcast by setting an event within your station's calendar by following this guide.
Connect & Broadcast
When you're ready to connect play audio in Traktor and hit the play button in BUTT, you should see a successful connection established.
You're now up and broadcasting with Traktor to your radio station!
---
If you're at this point you must run your own station or at least have the intention of starting yours soon. Well if that's the case then Radio.co is the perfect solution for you as it's designed to get you up and broadcasting in minutes.
Get in touch with us to talk about your station here or start your 7 day free trial today by clicking the button below.