Shure MV7 Review: Updating a Classic
Shure has adapted the iconic SM7B for the modern age of broadcasters and podcasters. But can the Shure MV7 live up to its older brother's legacy?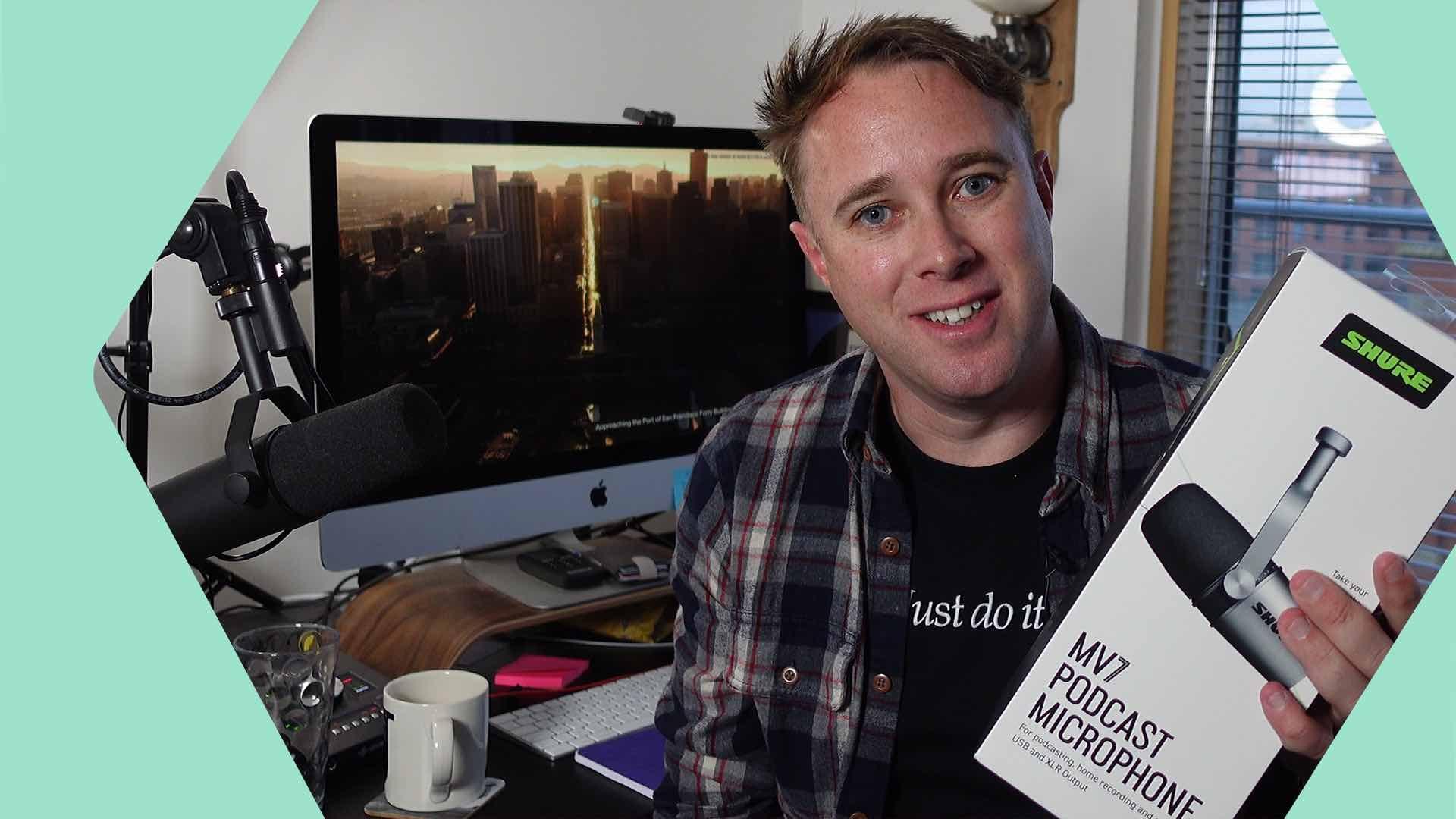 The legendary Shure SM7B has been the go-to microphone for broadcasters and podcasters across the globe for decades. Shure has updated their classic model in a USB flavour; the Shure MV7. Have they really created a worthy modern take on a classic, or does it fail to live up to expectations?
Buy the Shure MV7 on Amazon US or Amazon UK.

Premium Quality, Affordable Price
One of the first things to note about the Shure MV7 is the price. The SM7B was notable for its $400 price tag, which may be just slipping out of mid-range prices, but is significantly cheaper than comparable high-grade microphones, like the Neumann TLM 103. Shure has continued this admirable trend with the Shure MV7, which retails at an affordable $250, and comes with a selection of features that set it apart from its USB peers.
Chief among these is the touch bar on top of the casing, which permits you to adjust gain and headphone volume when using a USB connection. This provides a wonderfully responsive, tactile feel to the mic, and makes on-the-fly changes a breeze. Don't worry about any accidents if your hands brush against the slider; you can lock the touch bar by holding the mute and level buttons simultaneously. If you are using it with XLR, however, be aware the touch bar won't be usable.
The USB connection seems like a focus for Shure, it comes with a desktop app, Motiv, which allows you to apply effects and processing while you're recording. It comes packaged with two USB cables, one ending in micro USB, the other in USB-C, so you're always able to plug in and record, whether you're on a Mac, PC, laptop or even your tablet.
Not Just a New Lick of Paint
Examining the Shure MV7, it's clear that its visual design is based on a more compact SM7B. This aesthetic worked for the old model and looks great now, it's sleek design gives any studio a professional, attractive centrepiece. While the SM7B only came in black, you now have a choice of black or silver. It's nothing revolutionary, but having the option is nice.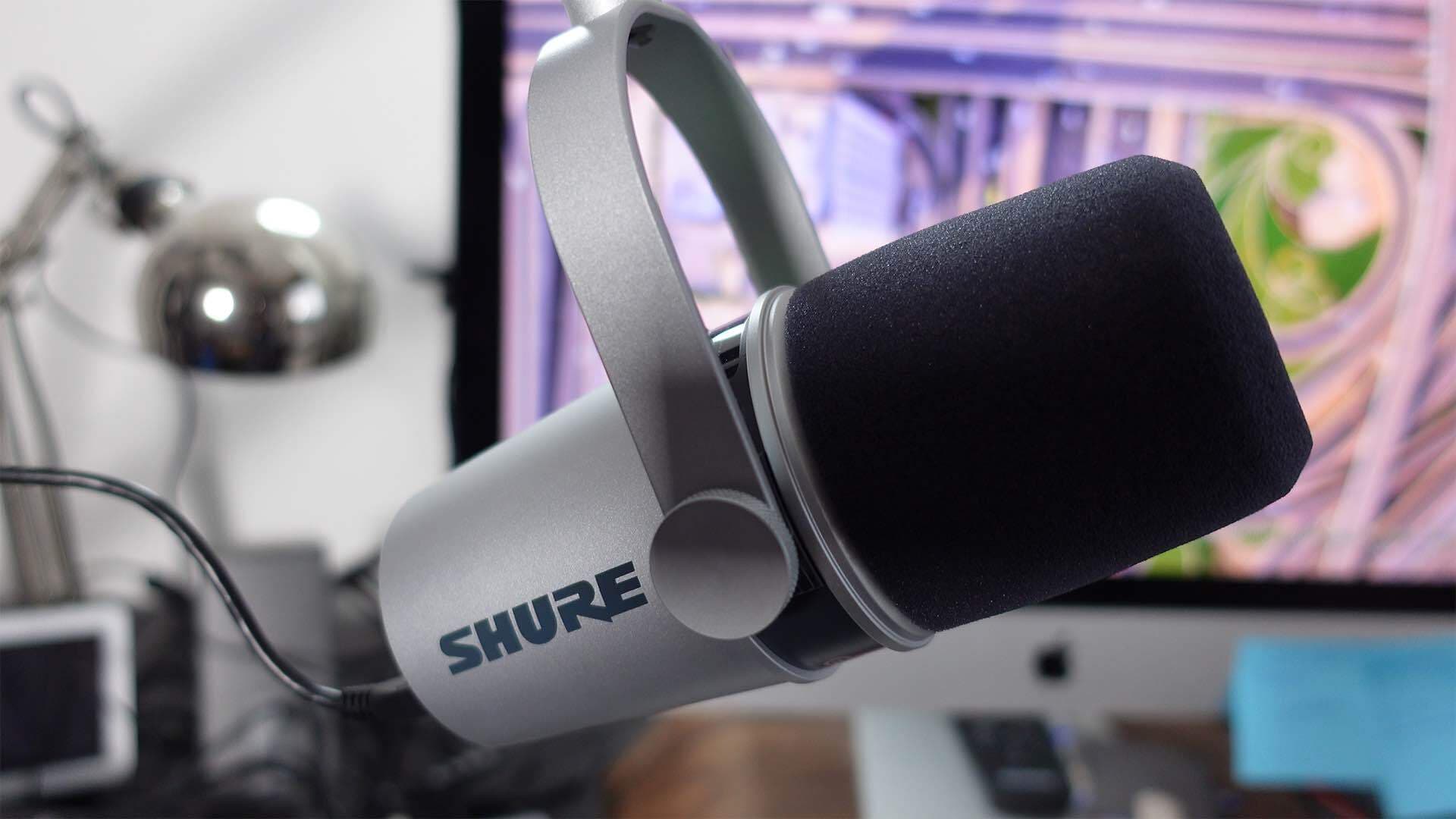 Build quality is solid, the chassis is sturdy and comes fitted with a swivel mount that can attach onto mic stand or boom arm threads. Unlike some microphones in the USB market, it doesn't feel cheap or plastic-y to handle, it feels like it could take some wear and tear in the studio or on the road and not immediately crumble to dust. Unfortunately, it doesn't come with a mic stand included, so you'll have to invest in one to use it comfortably.
Quality Audio Wherever You Go
The Shure MV7 produces audio quality to rival the SM7B, capturing a full frequency range with clarity that makes your voice shine. If there is one thing, it doesn't quite capture the low end as well, it lacks some of the richness and texture you may be expecting. Despite this, the MV7 still produces crystal clear, crisp audio. The difference in quality between the XLR and USB connections is almost imperceptible, both sound fantastic.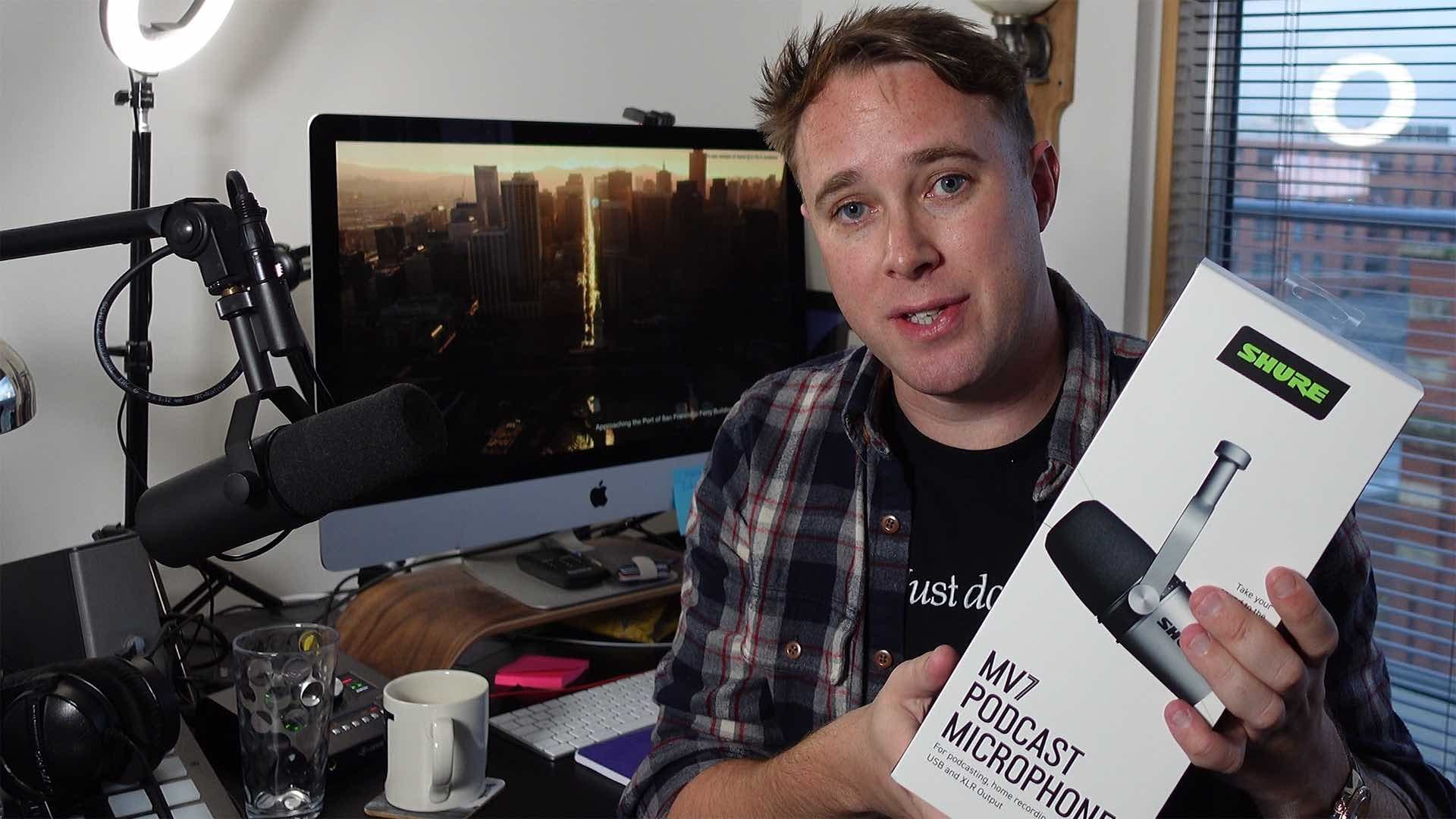 When used, the Shure MV7 employs 'off-axis rejection', which dampens sounds produced anywhere but directly in front of the microphone. This is great for recording in public areas, it prevents you from becoming overpowered by noises around you, and captures natural ambience. The Shure MV7 also includes an in-built pop filter, which lightens any harsh pops or plosives the mic could pick up.
Biggest Downside: Gain Gobbler
The SM7B is notorious for being gain hungry, does the Shure MV7 perform similarly? While it needs slightly less gain to get a usable level, it still takes more than your average microphone, even among other dynamic mics. During testing, it took +55dB of gain to get a line level, so this issue has stuck around. Depending on your interface or desk, you may have to purchase a separate preamp to power the mic efficiently.
Verdict
It may not be a replacement, but it's a more than worthy follow up to the SM7B. Its size, performance and the added convenience of a USB connection, make it one of the best quality portable microphones on the market.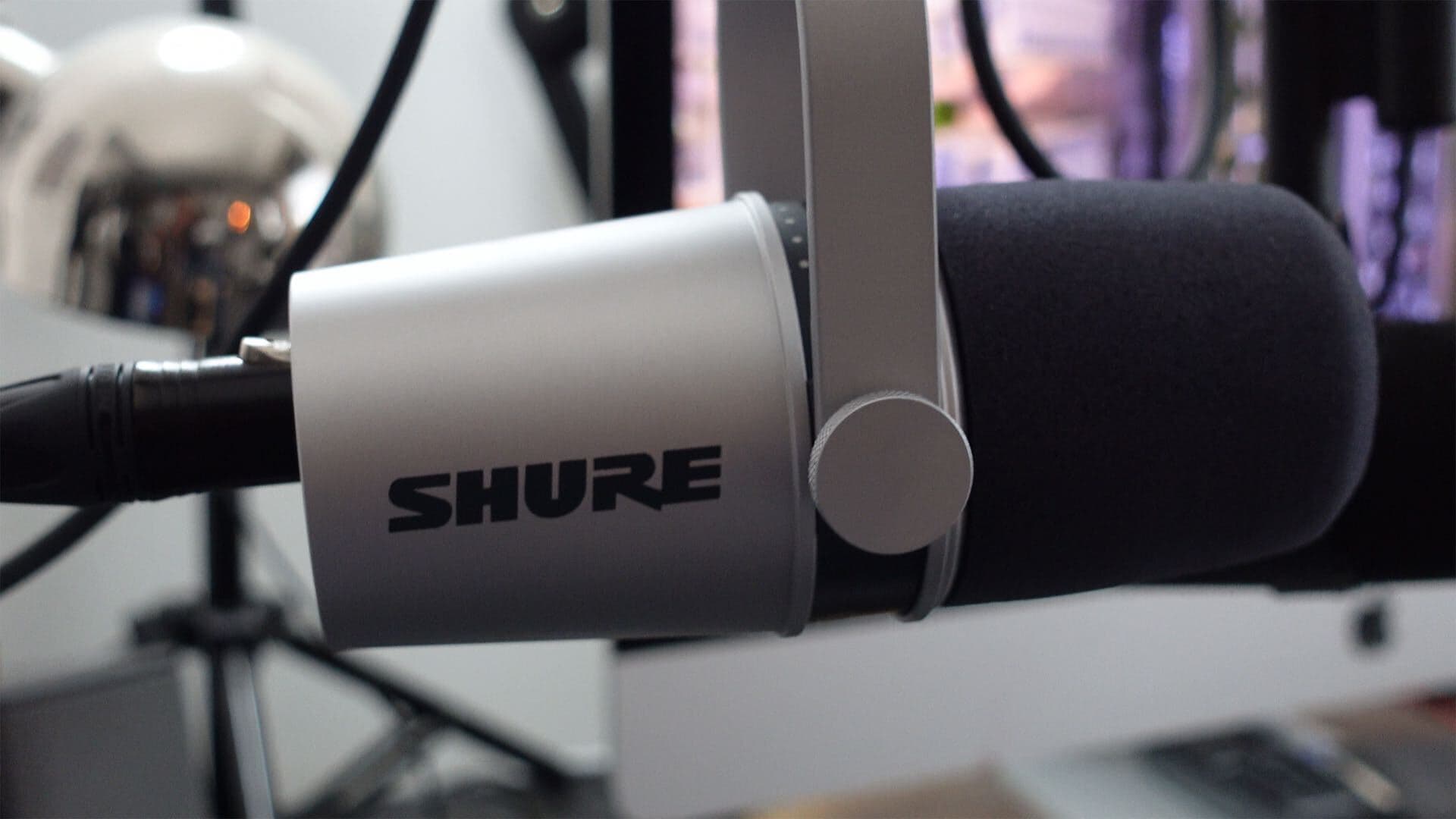 What do you think of the Shure MV7? Does it stack up to its predecessor? Let us know in the comments!