How to Start a Radio Station from Home
Forget expensive studio spaces. Start a radio station from home and broadcast without stepping out your front door.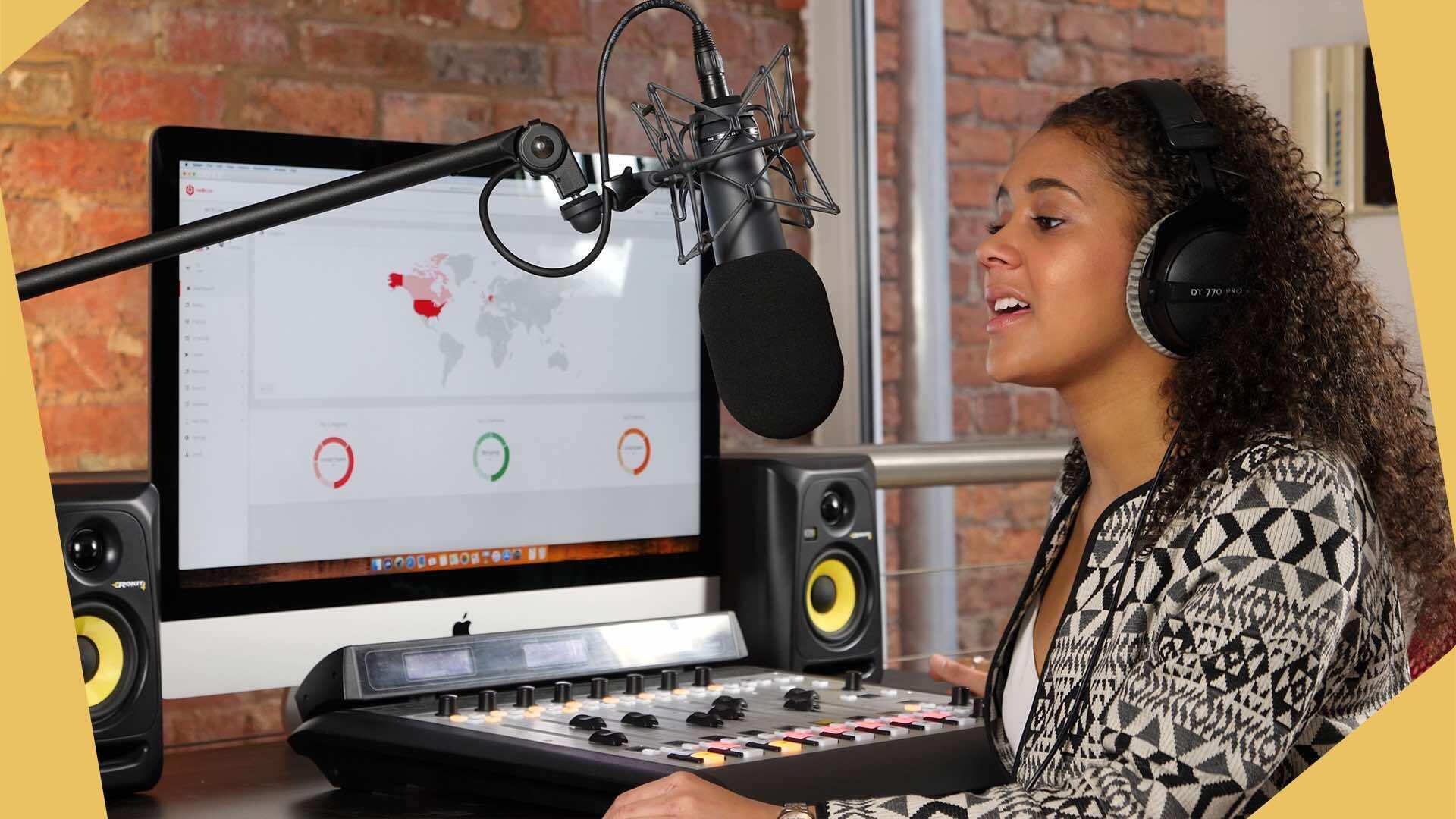 The broadcasting landscape has shifted. Gone are the days of huge studio spaces. Instead, we can do everything with just a laptop and an internet connection. Get your idea off the ground, start a radio station from home, all without stepping out your front door.
Busy lifestyle? Skim over the highlights:

Studio Space: Optimise your recording space for producing great audio; avoid recording in large rooms with parallel walls and hard, flat surfaces. Soundwaves will bounce off these surfaces and produce echo that your microphone will pick up. Sure up your space by placing foam tiles in spaces like corners and parallel walls, or just use soft furnishings like mattresses or pillows for a more thrifty setup.
Equipment: You'll need a microphone, computer/laptop, audio interface/broadcasting desk, accessories like headphones, potentially a boom arm and a whole lot of cables to connect them all together. All of this equipment can be found at a variety of price points, so if you don't have a large budget, don't let that put you off.
Benefits of Radio.co: Our world-class automation lets you schedule events in advance and craft your shows exactly how you want them so you can have a 24/7 station without living your life in the studio. Edit tracks, keep track of listener statistics, customise your web players, even keep your audience up to date on the news with our News Bulletin feature.
Expand your Reach: Thanks to our sister site Podcast.co, Radio.co gives you the chance to break into the podcast market and reach new audiences. Learn how to turn your radio shows into podcasts.
Generate Revenue: There's more than one way for stations to make money these days. You can try the traditional routes of sponsors and advertisers, or try the modern method of crowdfunding through sites like Patreon, Kickstarter and IndieGoGo.
If you're unfamiliar with some of the terms used throughout this article, you can consult our glossary for help.
Choosing Your Studio Space
The first question you'll need to answer when you start a radio station from home is; where am I going to record? This may sound simple, but you can't just stick a microphone in an echoey hallway and expect people to listen.
You'll need to make some decisions on how to best optimise your recording space for good sound quality, starting with where you choose to record. There's no specific type of room you should be aiming for, but the rule of thumb is you should avoid these things;
Parallel Walls: Reflect soundwaves off one another, causing echo and exaggerating certain frequencies. Hallways and narrow spaces are common sound traps for this.
Large Rooms: Reverberations are noises bouncing around which are commonly found in big spaces. Theatres use reverb to reach audiences, but it doesn't sound good to mics.
Corners: Soundwaves get trapped in corners of rooms and bounce around, causing echoes and harsher frequencies to get captured by your microphone.
Hard Surfaces: Most recording spaces have wooden floors, tables, chairs, and so on. Just like a ping-pong table, your audio gets bounced around, resulting in poor acoustics.
Finding the ideal recording space isn't where it ends though, you'll need to prepare it for stormy weather, maybe even literally. Even the best space will have problems that cause audio issues, so you'll need to employ noise reduction techniques to get the most out of your space. Here are some techniques you can employ that won't cost too much:
Make Rooms Sound Better with Foam Tiles
Foam tiles are the indispensable tool of any studio producing professional-level audio. They alter the shape of a room and absorb pesky echo and harsh frequencies, so your audio is clear. You don't need to coat a room in tiles to have the desired effect, just target problem areas like parallel walls and corners.


Mattresses/Pillows: Thrifty Foam Tiles
The soft, thick material inside mattresses and pillows make them great at absorbing sound and stopping reverberations. They aren't designed to target frequencies or soundproof a room effectively, but they can make a good start if you've got one spare.

Mic Shields: Prevent Snaps, Crackles and Pops
One of the most common noise reduction techniques, mic shields/pop filters, are a staple of everything from professional studios to bedroom broadcasters. They create a barrier between you and your microphone, reducing the impact of harsh sibilance and plosives by blocking sharp air that hits the mic when you're speaking, which is great if any guests have a bad habit of breathing loudly into the mic. They're pretty simple to set up, just clip them to a mic stand and you're set.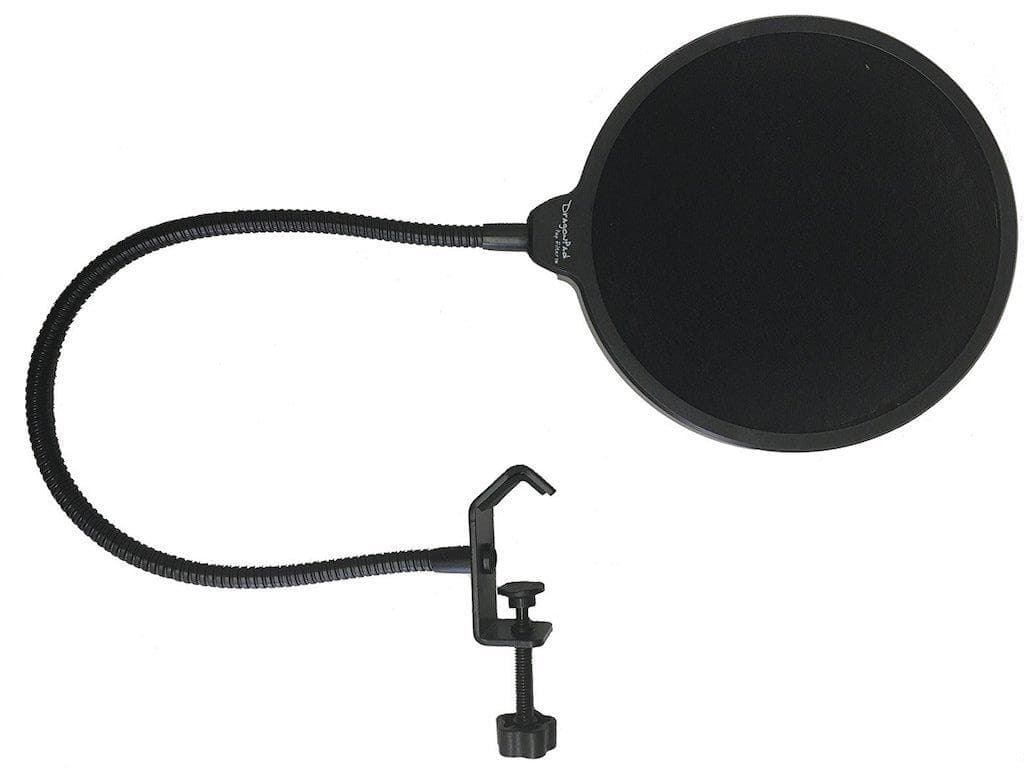 Stay Connected with Good Broadband
When you start a radio station from home, one of the major things you need to ask is; how good is my internet connection? While you can manage a small station with a middling connection, anything more ambitious is going to need more bandwidth. Not to mention that unless you want your audio to sound like it's being broadcast from an unloved toaster, you'll want better internet to support higher bit rates and give your listeners the creamy audio they deserve.
Gear Up
Online radio lets you go as big or small as you want with your ambitions. Fancy a small bedroom setup you can take anywhere? Or maybe you want to convert your garage into a state-of-the-art studio with all the latest gear? Online radio has room for you. And because of this, you can get into it at any budget. Here you'll find everything you'll need to set up your ideal studio, whether you're an amateur or professional.
Microphones
The centrepiece of any studio, microphones come in all shapes and sizes, and price points. From simple USB mics you can carry in your back pocket, to professional level kits that'll set you back a pretty penny, you can find a selection that will cater for any of your broadcasting needs at a variety of budgets in our best microphones for radio and podcasting article.
Aston Origin
The Aston Origin is a fantastic mic for broadcasters new and old. Aston is a relative newcomer to the microphone market but has already made a name for themselves with high-quality mics with sleek, simple aesthetics and great audio.
As the cheaper of their current line up, the Origin doesn't come with as many features as its pricier cousins, but it still produces smooth and silky audio. Be aware, the Origin is a condenser microphone and requires an audio interface or mixing desk to power it. It comes fitted with an inbuilt pop filter, which reduces any plosives and adds that extra coat of broadcast sheen to your sound.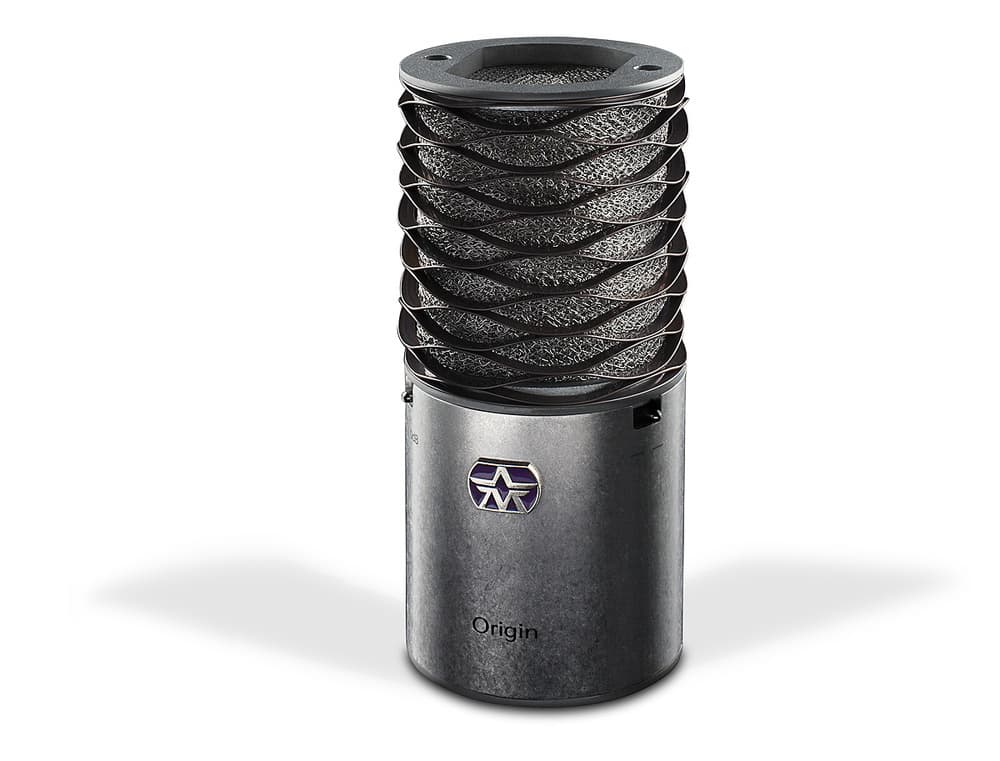 Audio Interface
An audio interface is a simple way of connecting XLR microphones and quarter-inch jacks. Most audio interfaces will come equipped with XLR/quarter-inch jack ports, adjustable gain knobs, phantom power and monitoring headphone ports, giving you everything you need to run a simple setup.
Focusrite Scarlett 2i2
The Focusrite Scarlett 2i2 gives you everything you need in an interface. Compact and lightweight with 2 XLR/quarter-inch jack inputs, a gain knob, phantom power and headphone monitoring. The preamp built into the Scarlett presents any mic at it's best, although you'll probably still need to boost the gain a bit for dynamic mics to get a good broadcast level.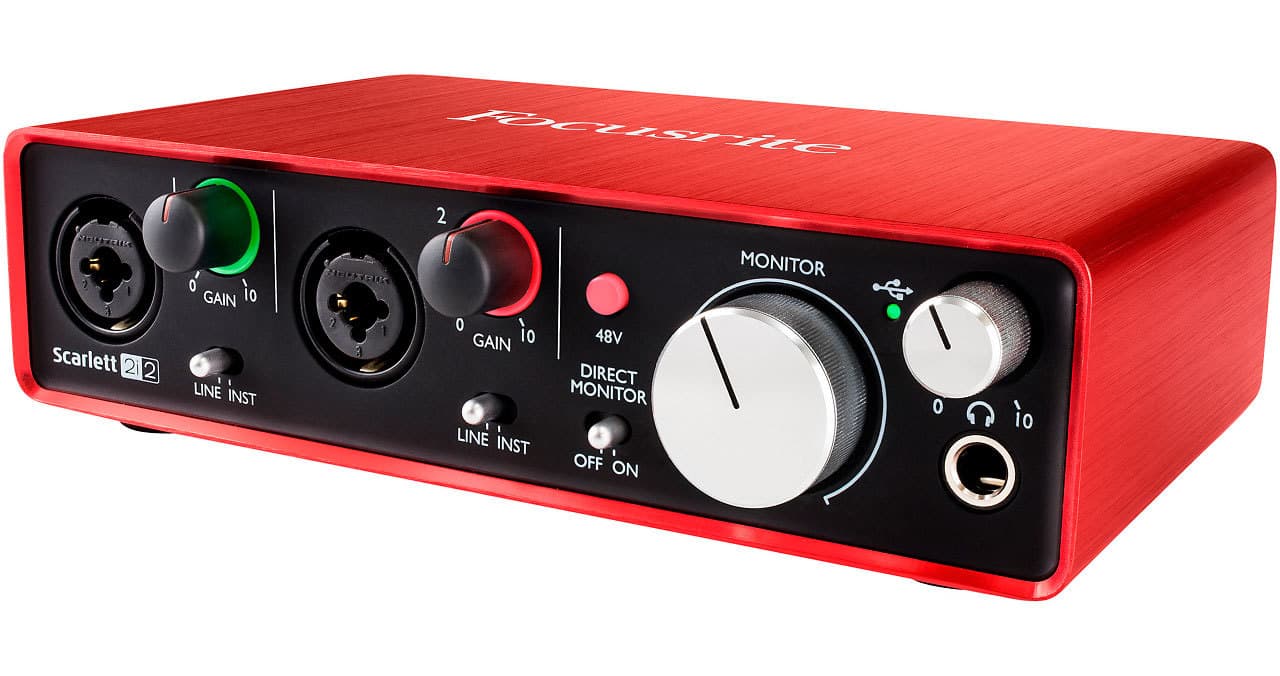 Audient iD14
Alternatively, a similar price could get you the Audient iD14, an audio interface with many similar features to the Focusrite, which houses a preamp that can be found in Audient's high-end mixing desks. This gives microphones a healthy boost that highlights lower end frequencies, giving your voice richness and authority. Audient has included a downloadable software controller so you can operate everything through your monitor when you're broadcasting.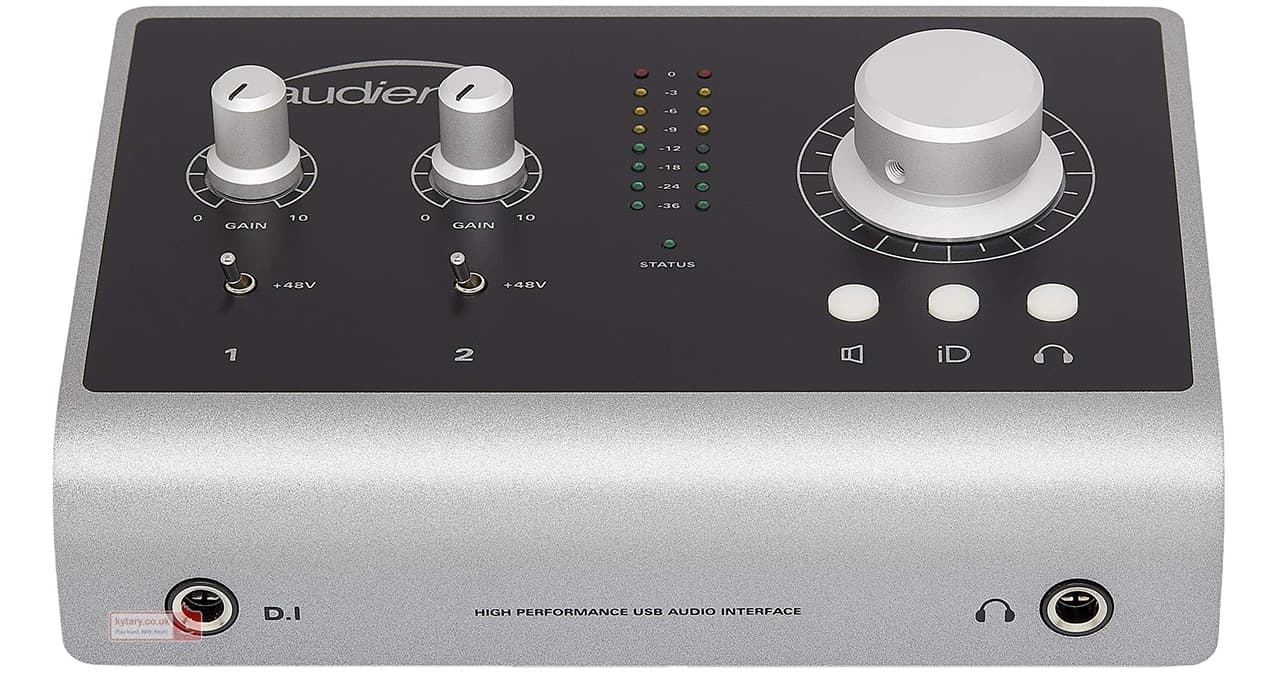 Broadcast Desk
While interfaces can be quite limited, broadcast desks allow for up to 48 inputs and a greater level of control with faders, knobs and dials to adjust effects, volume and more. This includes higher-quality preamps and the ability to 'bus' multiple channels into one single output channel, giving you greater flexibility when mixing your audio.
Behringer XENYX
The Behringer XENYX series is a great option for anyone who doesn't want to spend megabucks on updating their setup. If you're moving away from interfaces, these could be just what you're looking for to help you transition.
The XENYX comes in a wide range, the cheapest having 6-8 inputs and the most expensive featuring 22 inputs, all while never breaching the $300 price mark, making them a steal. Add in the inclusion of Behringer mic preamps and effects that allow you to adjust your EQ, compression, delay and more on the go, means that no matter which variant of the XENYX you choose, you'll be getting your money's worth and then some!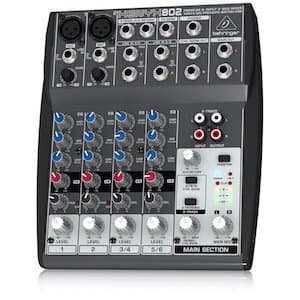 See our best broadcasting desks article for a greater range of desks.
Software
Once your studio hardware's sorted, you'll need to think about how you're going to deliver your broadcasts to listeners. Software is the hub that lets you broadcast your music and voice to the world.
Radio.co Broadcaster
The Radio.co Broadcaster is a simple way for you to broadcast your shows online. While it is only available for Windows, we have designed it to be simple for all of our users. It allows you to adjust settings like broadcast quality and personalise your broadcasts with track info updates that display on your web player. Download it here.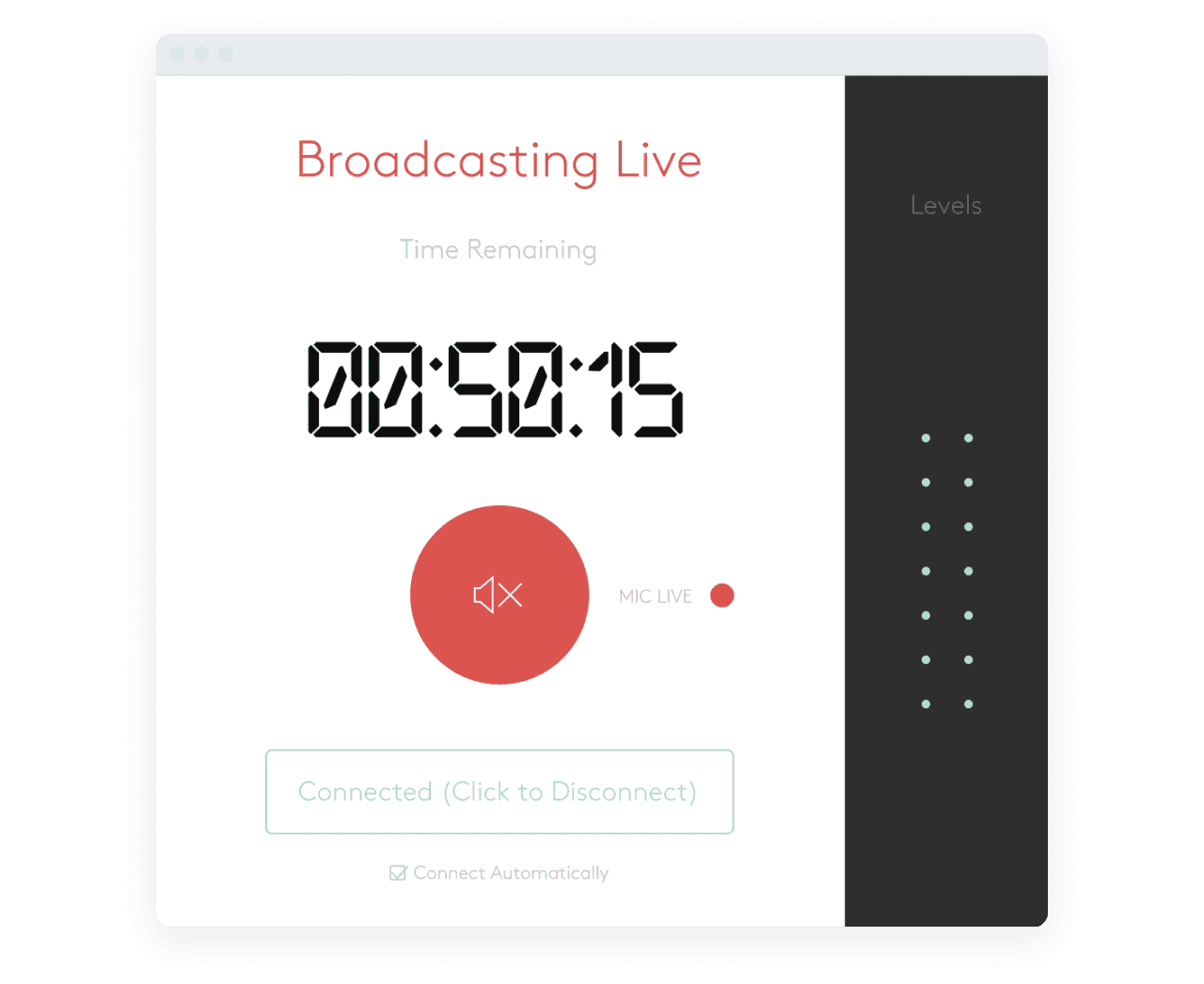 BUTT
For Mac users, there is BUTT, which is also available on Windows. The name stands for Broadcast Using This Tool, in case you thought it could be anything else… It's a mainstay in online radio due to the simplicity of its design and usability. The only downside to this software is its inability to play songs from media players like iTunes or Windows Media Player, it can only handle the live feed from a microphone or your sound card.


For more information on broadcasting software and a wider array of choices, go through our article on the best radio broadcasting software.
Accessories
Headphones
Beyerdynamic DT7770 Pro are industry-standard headphones used by popular commercial stations like BBC Radio 1. You often see broadcasters wearing a pair of these because they are really comfortable and ideal for long periods. They come with a long flexible cable which is handy if you happen to be far away from your setup or move about a lot.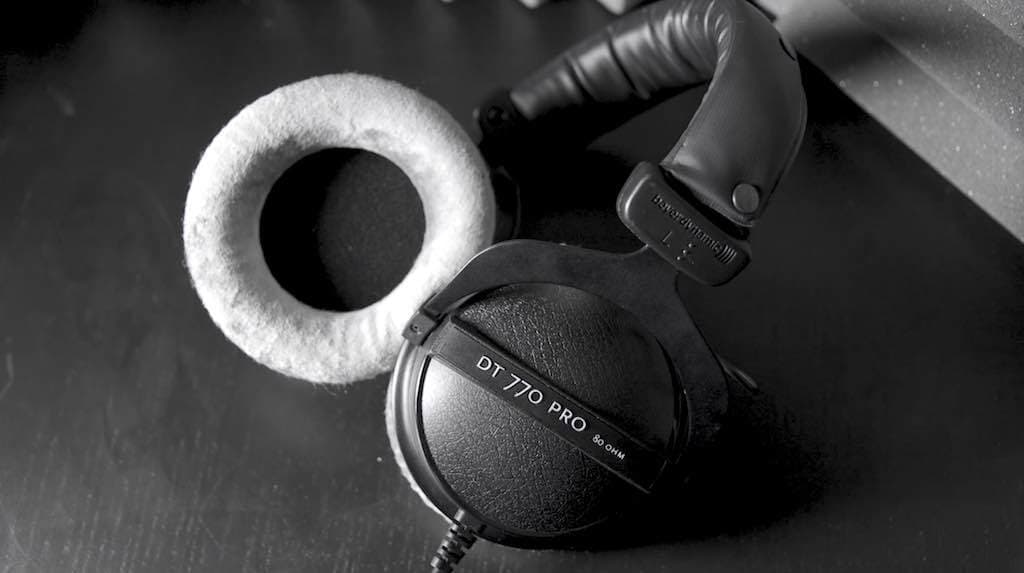 Boom Arms
Swivelling boom arms can be smoothly adjusted to position your microphone's height and direction. You can easily manoeuvre them for a sitting or standing position. They're easy to use; attach the arm to the edge of the table and you're set. Tie your mic's cable to the arm itself for a neater setup.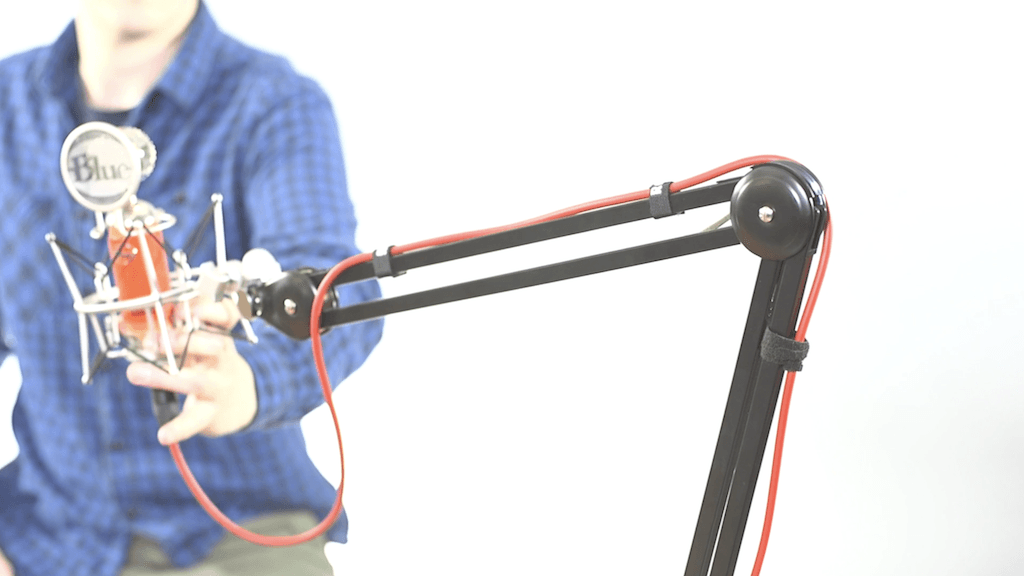 Shock Mounts
A shock mount does what it says on the tin. They are designed to be attached at the end of your mic stand/boom arm and comfortably hold your mic in place while keeping it safe from any bumps or jolts that could get picked up on your microphone.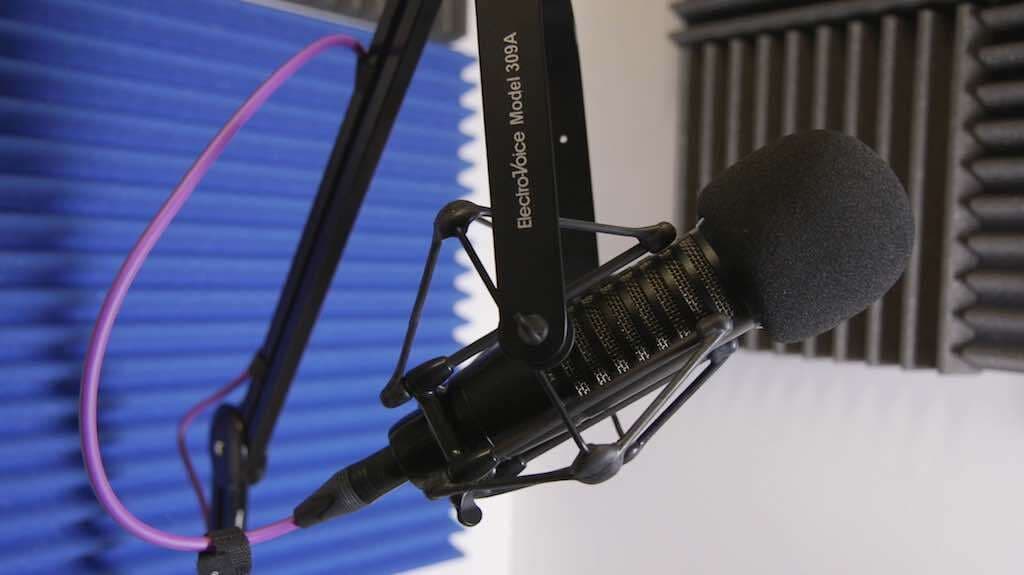 How Radio.co can Help
Your studio is ready, next you'll need a platform that can aid you in achieving your ambitions. With Radio.co, you can keep your station running 24/7 using our radio automation software. Even if you're not in the studio your shows will run on time, every time.
Radio automation software allows you to schedule events in advance and tailor the content that will be broadcast so your shows remain professional and entertaining. Using our software is easy;

Login to your Radio.co Dashboard.
Click and drag on the calendar at the point you wish to schedule the event.
A popup will appear- confirm the start/end times are correct.
Select a playlist from the drop-down (this will be used as a backup in the event the DJ is unable to connect).
Select Live DJ and choose a user (If you are scheduling a repeating show, select the days you want the event to repeat. This will add them on the selected days every week indefinitely on the calendar).
Review and create the event.
For a full run-through of our automation software, see our full guide.
Expand Your Scope
You've probably heard of podcasts. While they may feel like a recent upstart, the medium has been in action for almost 20 years now and has taken the world by storm. So you might want to think about dipping your toe into the podcasting waters as well. But how to do this? Thankfully, we've got a simple solution.

Make Some Money
If you're not breaking even, your station probably won't last long. In the past, options for generating revenue through independent stations were limited, but thanks to online platforms like Patreon and YouTube, every station has a fair chance at making it.
Different strategies will work for you. Know your options;

Ads: Sell airtime. More listeners mean better reach for sponsors, larger turnover for you.
Events: Offer your services for exclusive (and lucrative) deals.
Syndication: Sell popular shows across multiple stations.
Newscasts: Turn your news reports into paid relayed content.
Crowdfunding: Earn recurring revenue from your community with platforms like Patreon.
How to Start a Radio Station from Home
Building a full station from scratch is an intimidating task to set yourself, but with guidance, you can do anything. Knowing how to start a radio station from home is just the first step in your broadcasting career. Try a free 7-day trial with Radio.co today to begin your radio journey.