Finding Syndicated Radio Shows with Syndishows
Create the perfect schedule with syndicated radio shows. Use sites like Syndishows to find quality content that's just right for your station.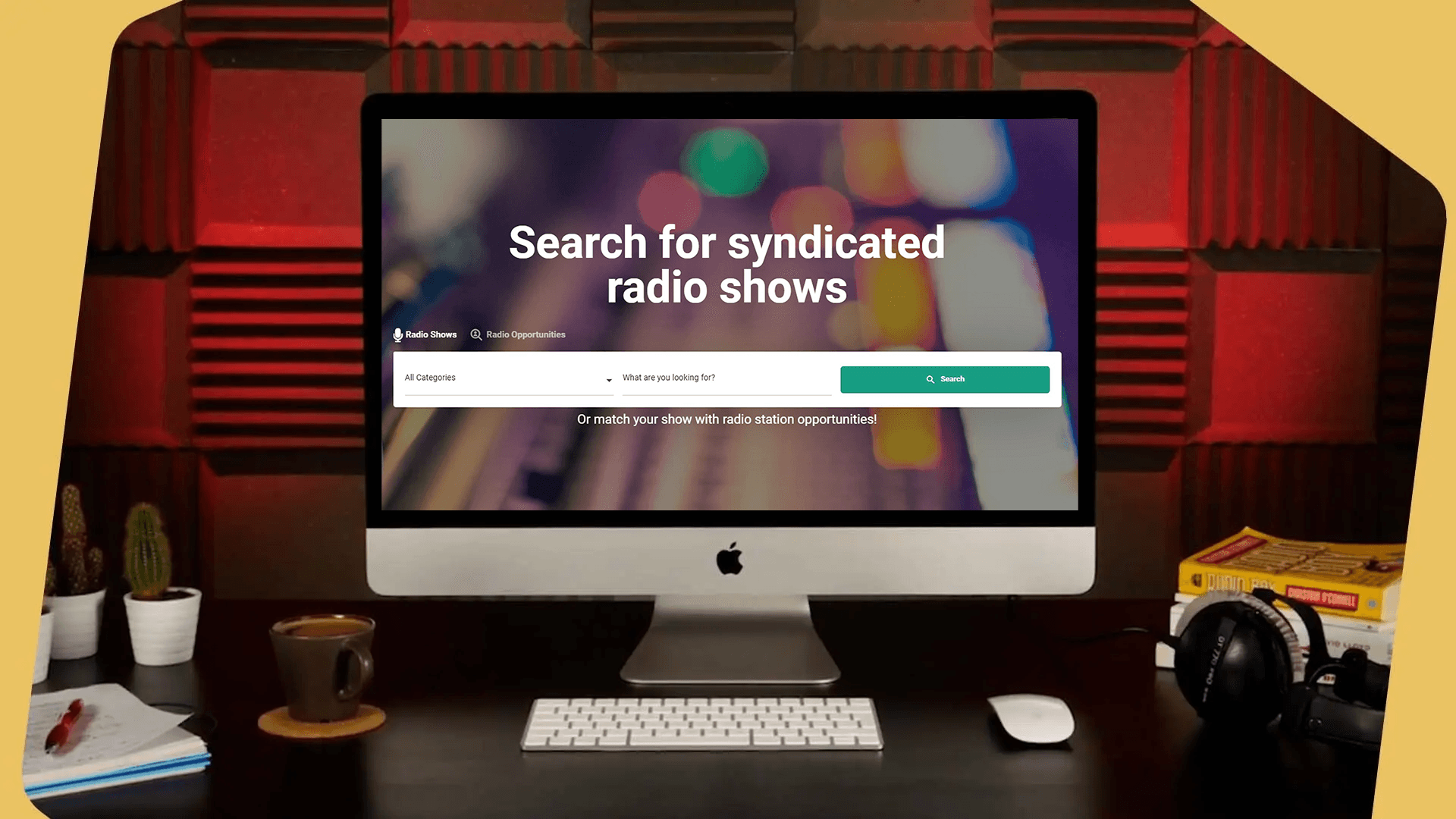 Filling up your schedule can be tricky, especially when your radio station has just launched. Luckily, there are syndicated radio shows to help. They offer stations quality content from other specialists. So you don't have to do everything yourself.
We'll cover everything you need to know about syndicated radio shows - and how you can use the site Syndishows to find some for your station.

What Is a Syndicated Radio Show?
A syndicated radio show is a programme that's aired on multiple radio stations. So, it isn't exclusive to one radio station. In the US, an example is Carmel Holt's Sheroes show. In the UK, Benji B's show is syndicated, as its broadcast on BBC Radio 1 and BBC 1Xtra.
How Does a Radio Show Get Syndicated?

How radio shows are syndicated varies from station to station. Bigger stations are more likely to have commercial agreements with production companies. Whereas smaller stations may use syndication sites or social media to find shows. Either way, an agreement is reached between the station and whoever produces the show.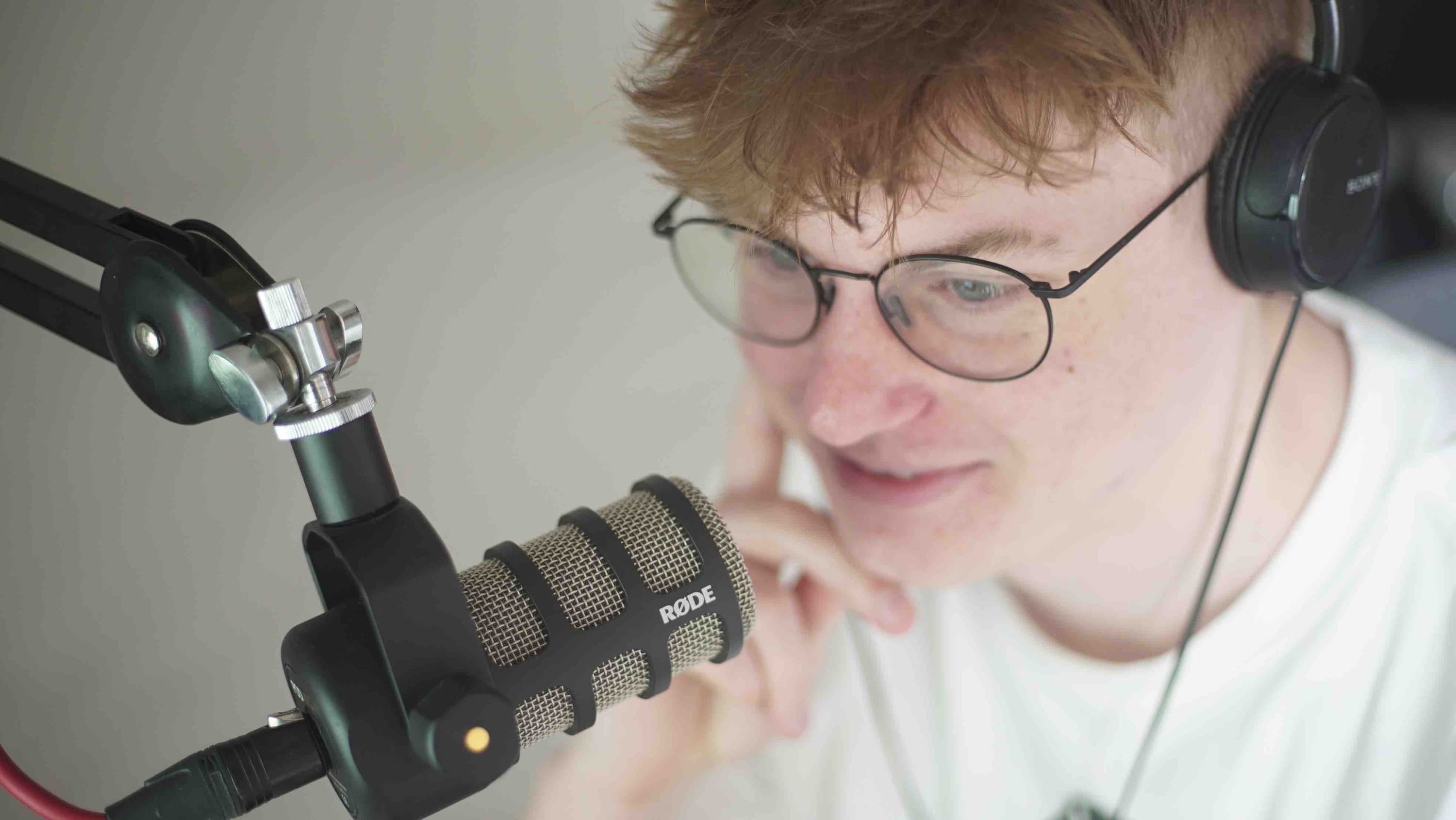 Syndicated shows can either be pre-recorded for the station to air at a later date. Or they can be live, using satellites or the internet to relay the show.
Radio.co can broadcast pre-recorded or live shows. Crucially though, its DJs and radio hosts can go live in their own location. This means Radio.co stations can have live shows from anywhere in the world.
How Much Does It Cost To Syndicate a Radio Show?
The costs of syndicated radio shows vary. Some stations may pay for popular shows with well-known hosts. The idea being that these shows will boost listener figures and generate more income for the station.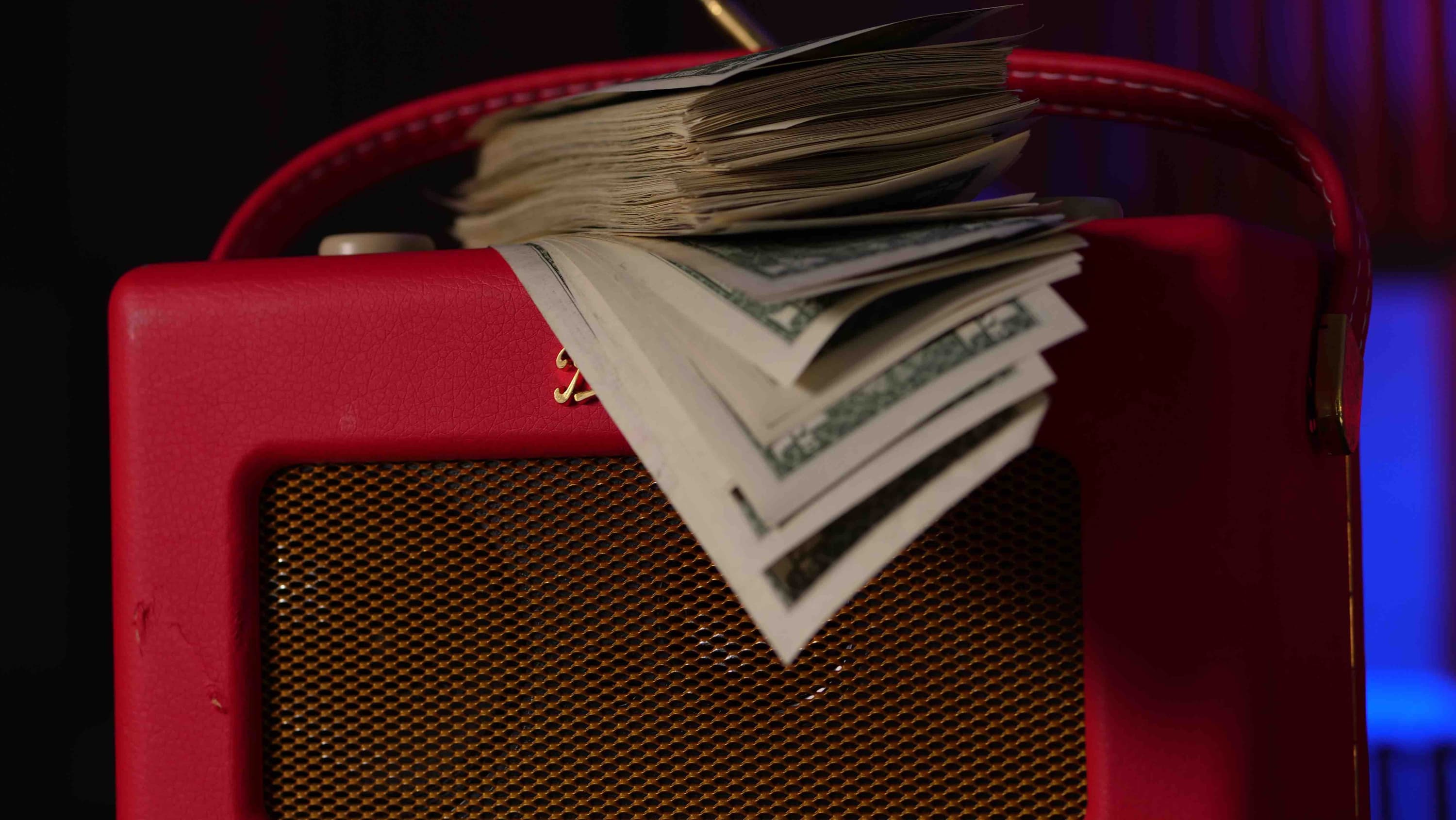 Other radio shows will be available for syndication for free, in exchange for the additional exposure the station provides.
For smaller and independent radio show producers, they may have to pay for a listing on a syndication directory.

What Is Syndishows?
Syndishows is a non-profit project and is an online directory of radio shows up for syndication. Listing a show on Syndishows is a way to advertise your show to radio stations. Users list details about their show and can use the "Opportunities" feature - it's sort of like "Help Wanted" ads. Stations can pitch for a certain type of show by including a description, some links and contact details. Plus, all radio stations can browse through these opportunities to find shows that are a good fit. The Syndishows site recently went under a major revamp, too, making it even more accessible.
Syndishows is completely free to radio stations wanting to list one show, as is browsing it. However, the paid packages offer show creators the ability to list up to 5 of their shows for one fee, rather than paying per show listing. The current prices are listed below.
How To Use Syndishows for Syndicated Shows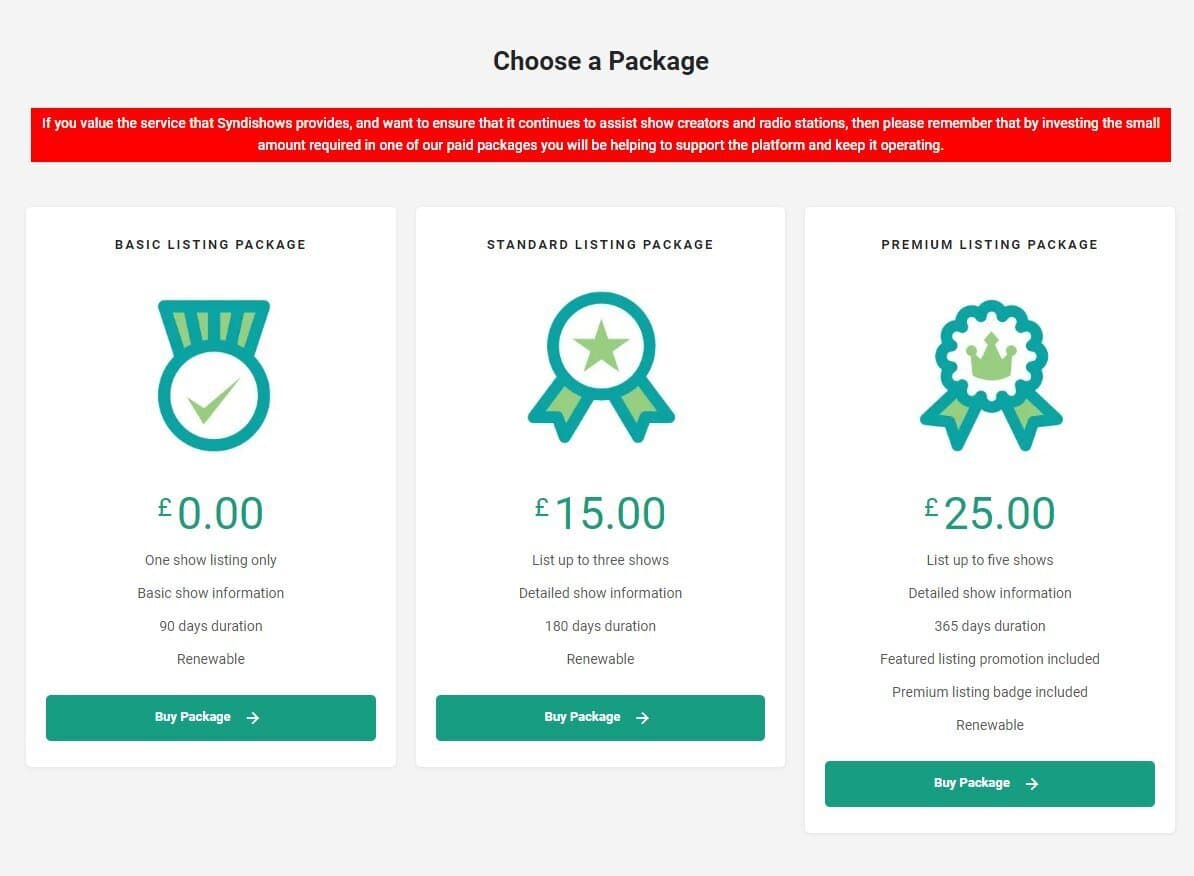 1. Decide What Your Schedule Needs
It helps to have a good idea of what you're after. Find where the gaps are missing in your programme, and what kind of shows would fit well. Remember your listeners should be at the heart of your programming. Terry Lee, Vice Chair of the Community Media Association (CMA) and station manager at RadioLaB 97.1 FM gave us this advice:
"How does scheduling a given programme at a given time help your audience?"
2. Search the Syndishows Website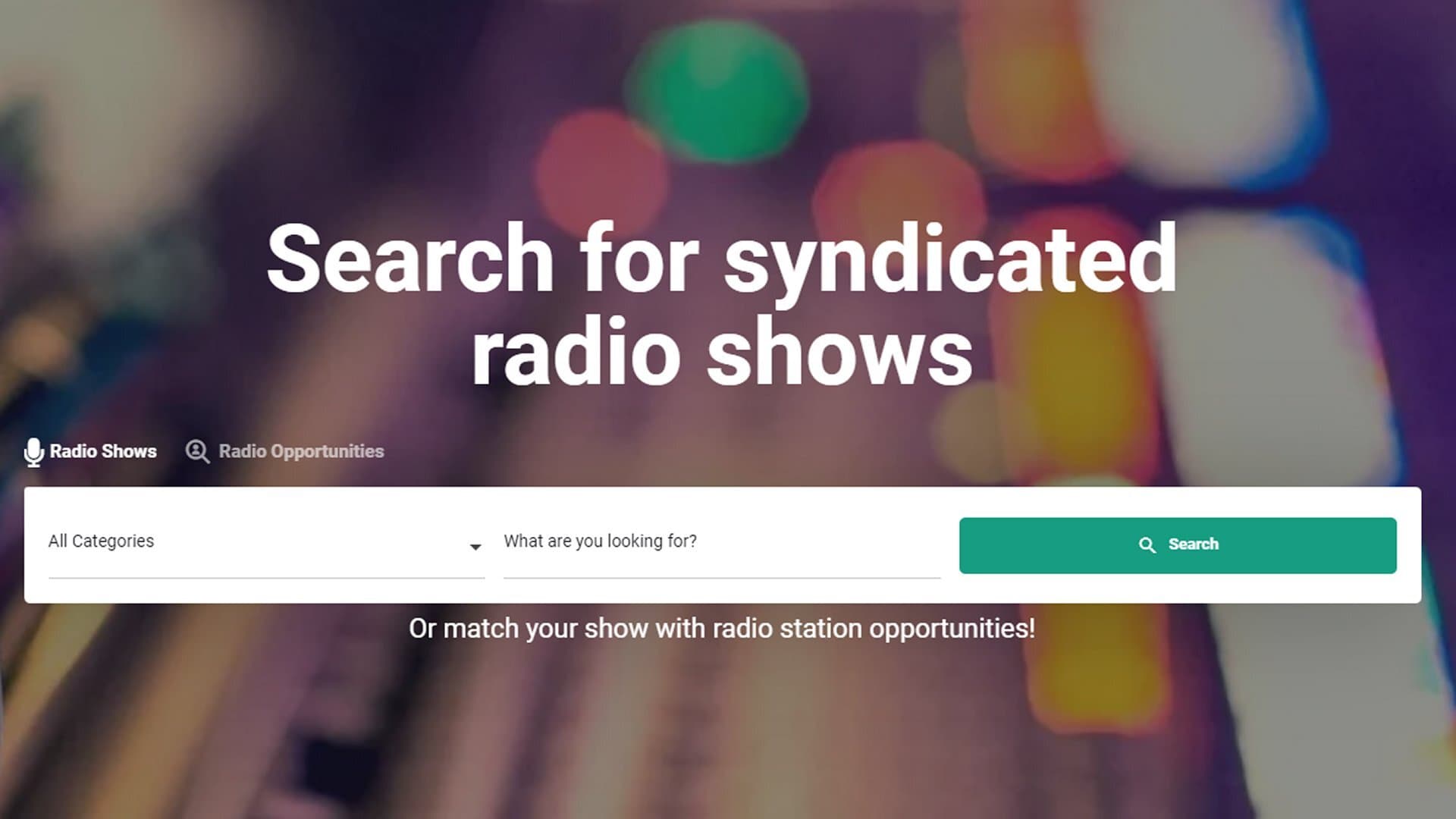 Now you're armed with good knowledge of what you're after, head on over to the Syndishows site. Either type in relevant words using the search bar like "drivetime", "late-night" or "chat". Or you can search via the categories and pick the relevant genre.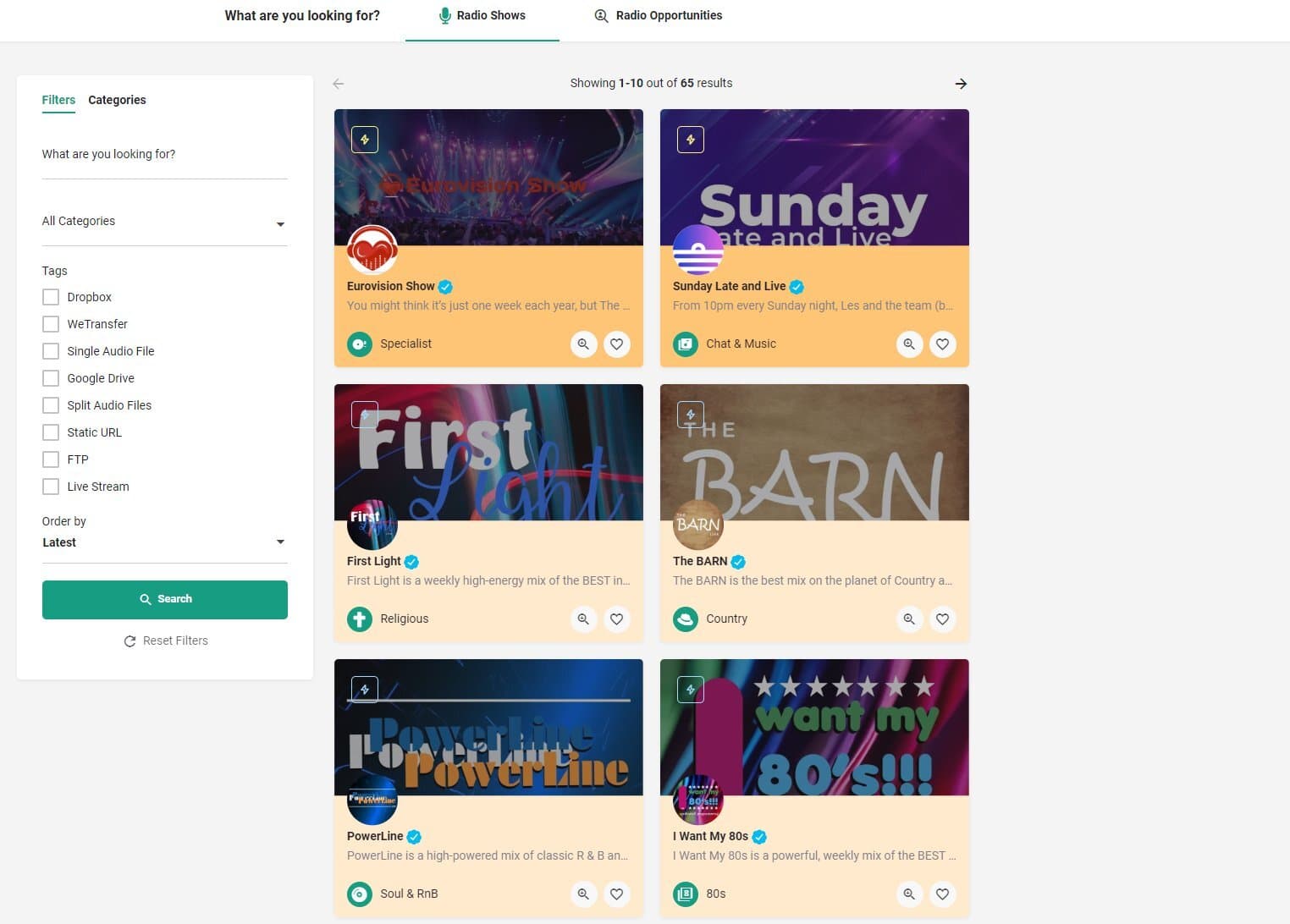 Most listings will have links to recent shows, be sure to give them a listen to find a good fit.
3. Ensure You Can Meet the Requests of the Syndicated Show
Double check that any of a show's requirements can work with your schedule. For example some shows might want to see listener stats. At Radio.co, we offer 90 days of listening stats so you can meet this request.
4. Contact the Show Producer
Once you're sure happy with a particular syndicated show, then get in touch with the show producer. Reach out to the them their contact details and see if you can reach an agreement. Be sure to iron out details like the frequency their show will be aired, if they need to abide by any station rules and if either party will be paid.
For pre-recorded shows, you can upload these to your Radio.co schedule. For live shows, you can create a DJ log-in for your syndicated show hosts to broadcast from their location. Here's how to manage remote DJs:
What Are the Alternatives to Syndishows?
While Syndishows is a central place to discover radio shows, it's not the only option. Other directory is the website Radio Syndication. There are tonnes of people making brilliant radio shows, waiting to be discovered on the likes of Mixcloud. Or check out our Facebook group Radio Community, where there are weekly threads of people sharing their shows for syndication.

Also, don't forget to let us know your experience of syndicated radio shows over on your preferred social media platform!