Tascam MiniStudio Creator US-42: Does it Work?
Small but mighty. We look at the Tascam MiniStudio Creator US-42 and show you why it's a perfect interface for both live broadcasts and podcasts alike!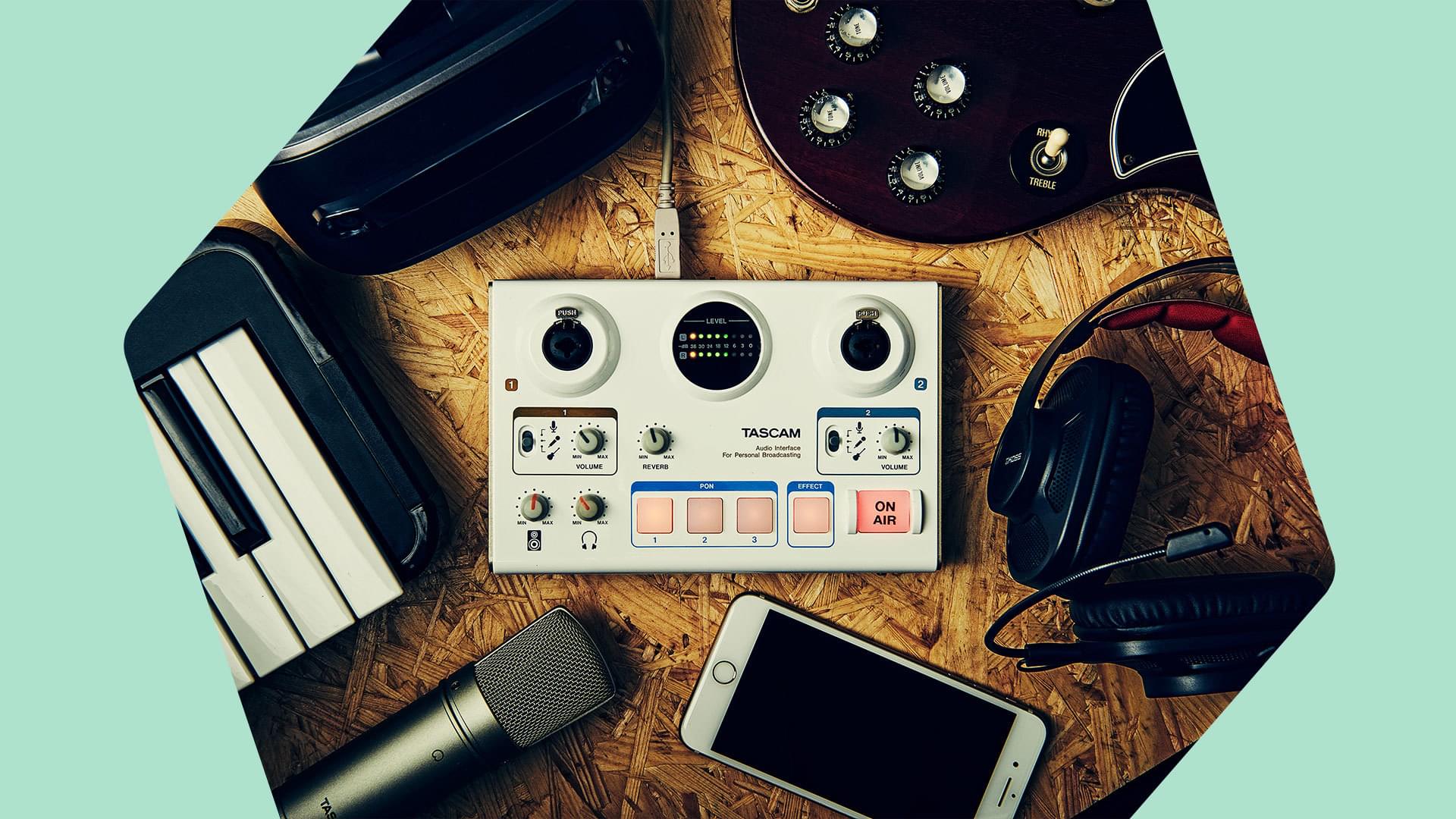 At first glance, it may look pretty small, but the Tascam MiniStudio is actually a pretty powerful, all-in-one studio perfect for live radio shows, and even podcasting!
Buy the Tascam MiniStudio on Amazon USA or Amazon UK.

At a Glance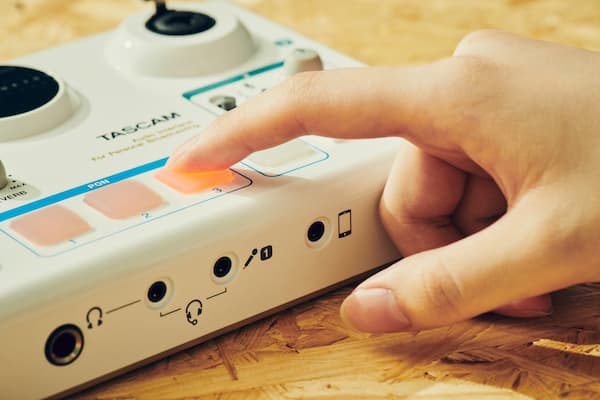 The Tascam MiniStudio really lives up to delivering "everything you need to become the next internet sensation." It has two XLR microphone inputs with 48v phantom power, meaning you can have a mic for yourself and a guest. Each mic also has its own gain dial and a setting switch for what kind of input is attached. It offers a clear display of the broadcasting levels in a circular window in the middle. It also offers the option to connect your headphones or even some speakers up for monitoring purposes.

Computer Software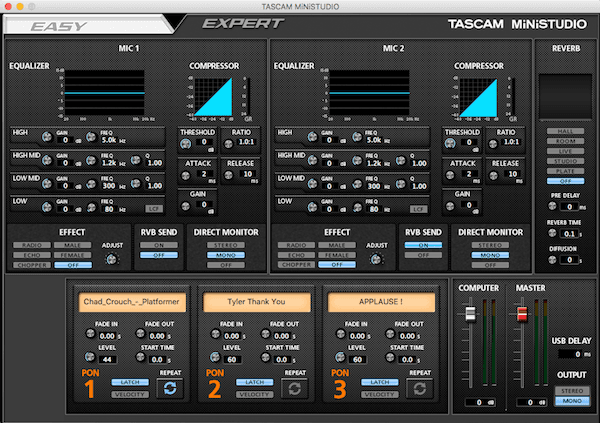 Connect the MiniStudio up to a computer and download the app to operate it to see it's full potential. The software comes with two tabs; One for Easy setup, for those who aren't as confident with more complex settings, and then an Expert tab that allows you to fiddle with EQ, compression, reverb and much more. This gives you the chance to make your microphone recordings sound even better and more pristine than before. You can also use the software to apply different sound effects to the Pon keys on the MiniStudio, meaning you can press these to play out the sound effect during live broadcasts.

A Few Little Extras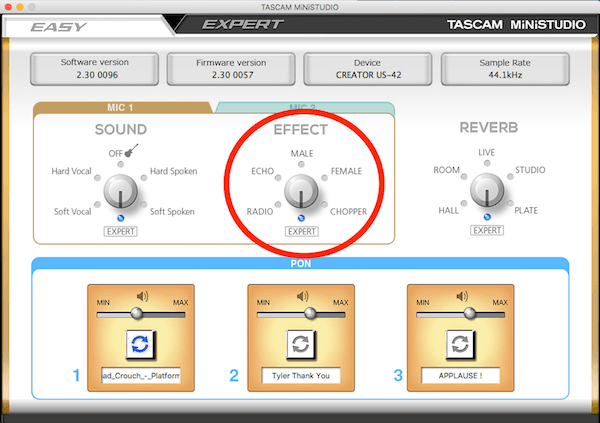 The Tascam MiniStudio also offers a few little fun extra features too. Using the computer software, you can change how your voice sounds on the microphone, but we don't mean changing the polar pattern of the mic. You can make your voice sound like it's coming from an old radio system, deeper, higher, super echoey, or even like it's very broken up and choppy. We aren't sure when you'd need to use these effects, but they are quite fun to mess around with if you should want to.

Final Thoughts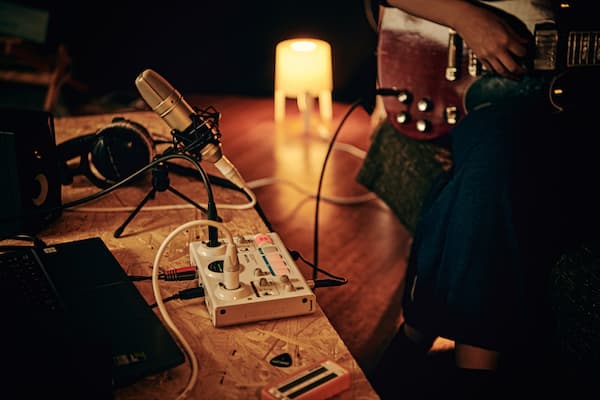 The Tascam MiniStudio is a really useful, all in one, USB audio interface. It's perfect for broadcasters and podcasters alike! With plenty of customisation at your fingertips, you can make your recordings sound absolutely fantastic, and even add a few little extra bits into your broadcasts to liven them up with the simple touch of a button.
---
What do you think of the Tascam MiniStudio Creator US-42? Let us know what you think in the comments. If you have any questions about this or any other equipment you'd like to see then feel free to contact us at studio@radio.co.