Create stunning Android and iOS apps for your radio station, matching the look and feel of your station's brand. The best bit? No coding required. We'll build and submit apps on your behalf to Apple or Google you.

Please be aware, Apple and Google require a developer account to build apps.

Create and Order Your App
Start by going to Add Ons in your Radio.co Dashboard.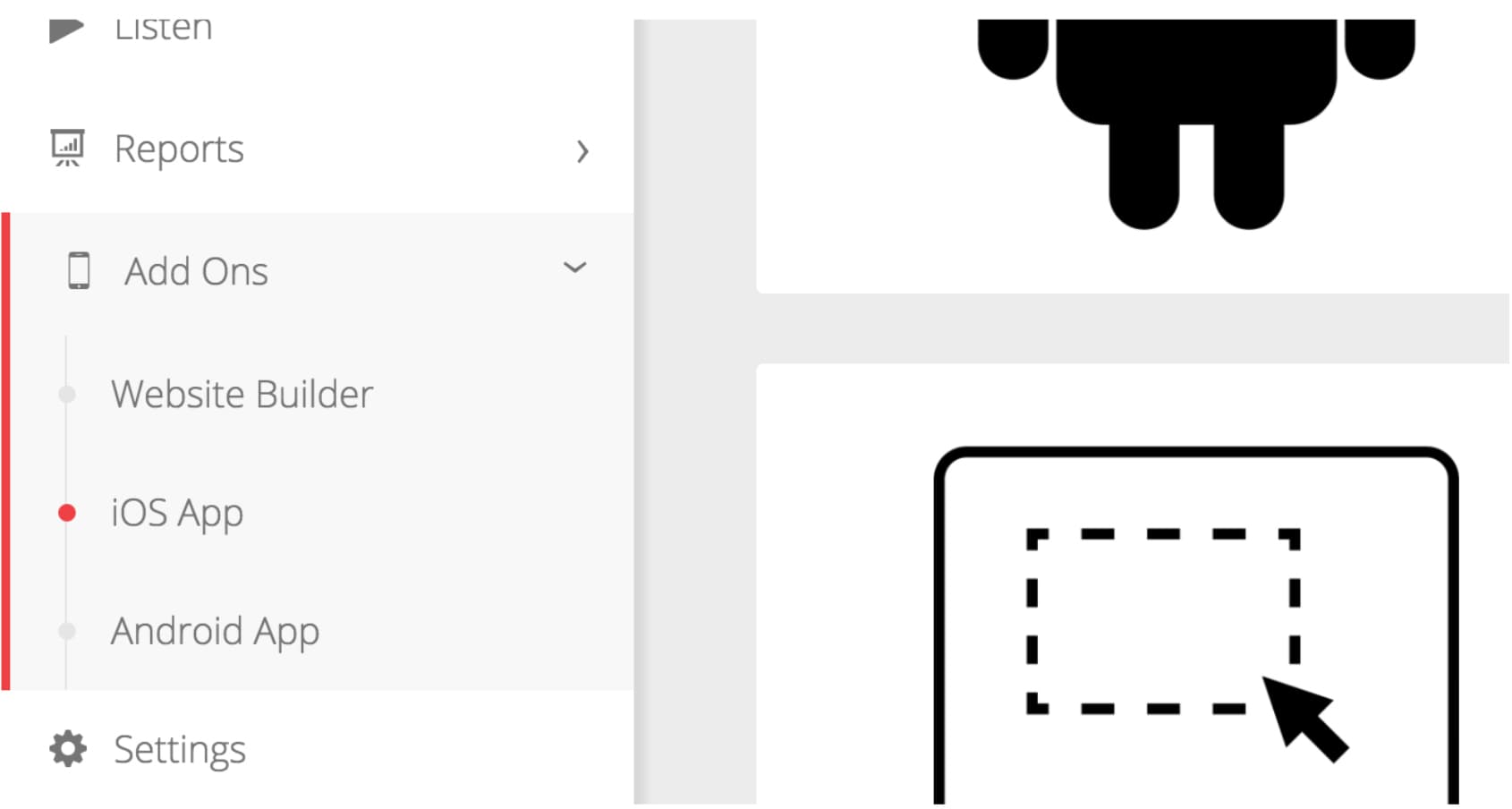 Then select either or both of the apps you wish to order.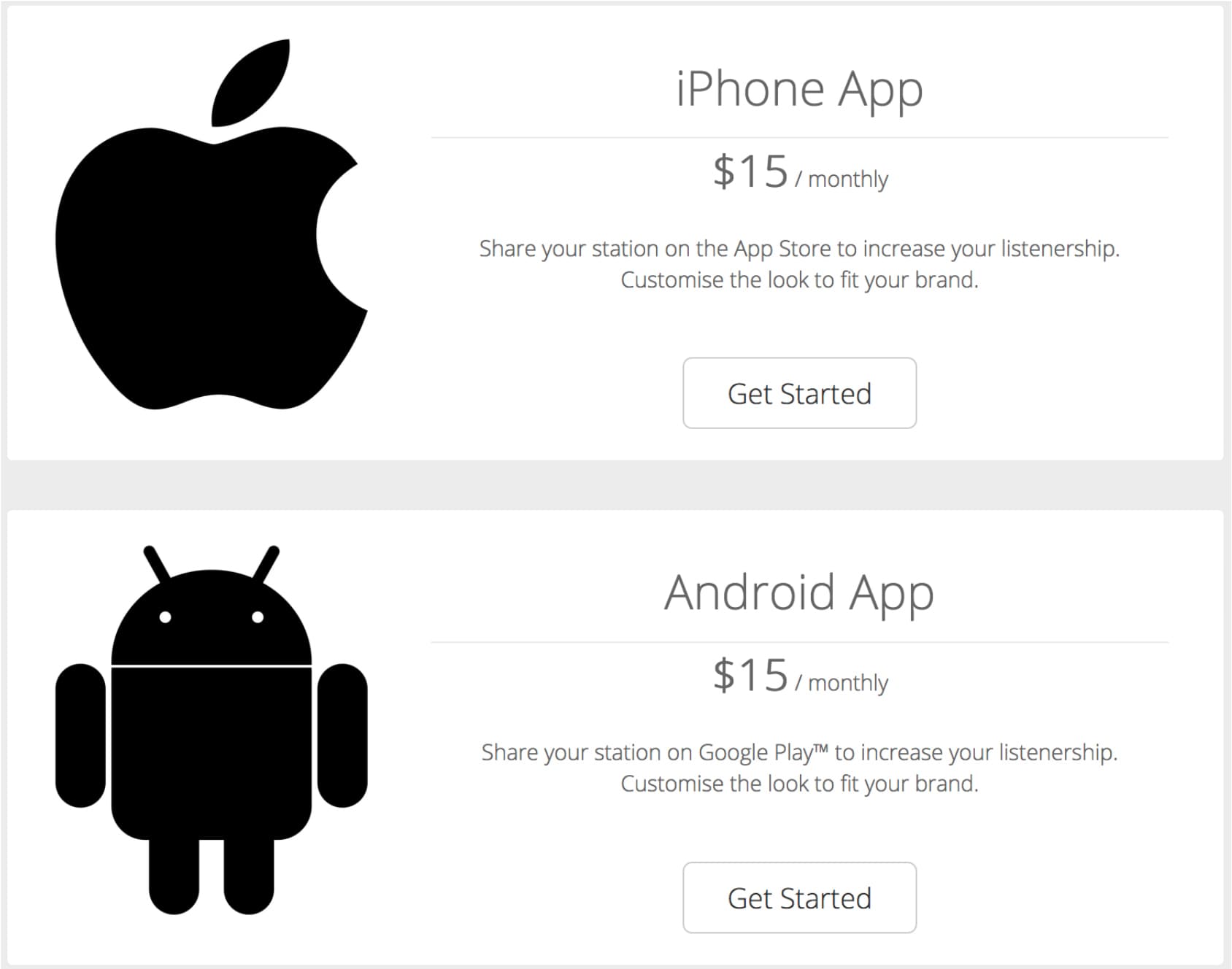 The terms and conditions for each app are different; by submitting forms on the pages mentioned you agree to these terms.
Note: On iOS, after payment, you need to provide your Apple developer details and store information when prompted.

When you have ordered an app as part of your plan and have finished your free trial, you will receive an email with details on the steps you need to take to submit them for development.
Not received an email? Contact support at help@radio.co.
Submit Your Details
In the App Builder design the look of your station's app. Download either the Android Template or iPhone Template before continuing. Follow these steps to submit your app:

Name: Your station's app name - We recommend nothing longer than 12 characters.
Icon: Submit an icon for your app 1024px1024px; iOS icons can't include transparency.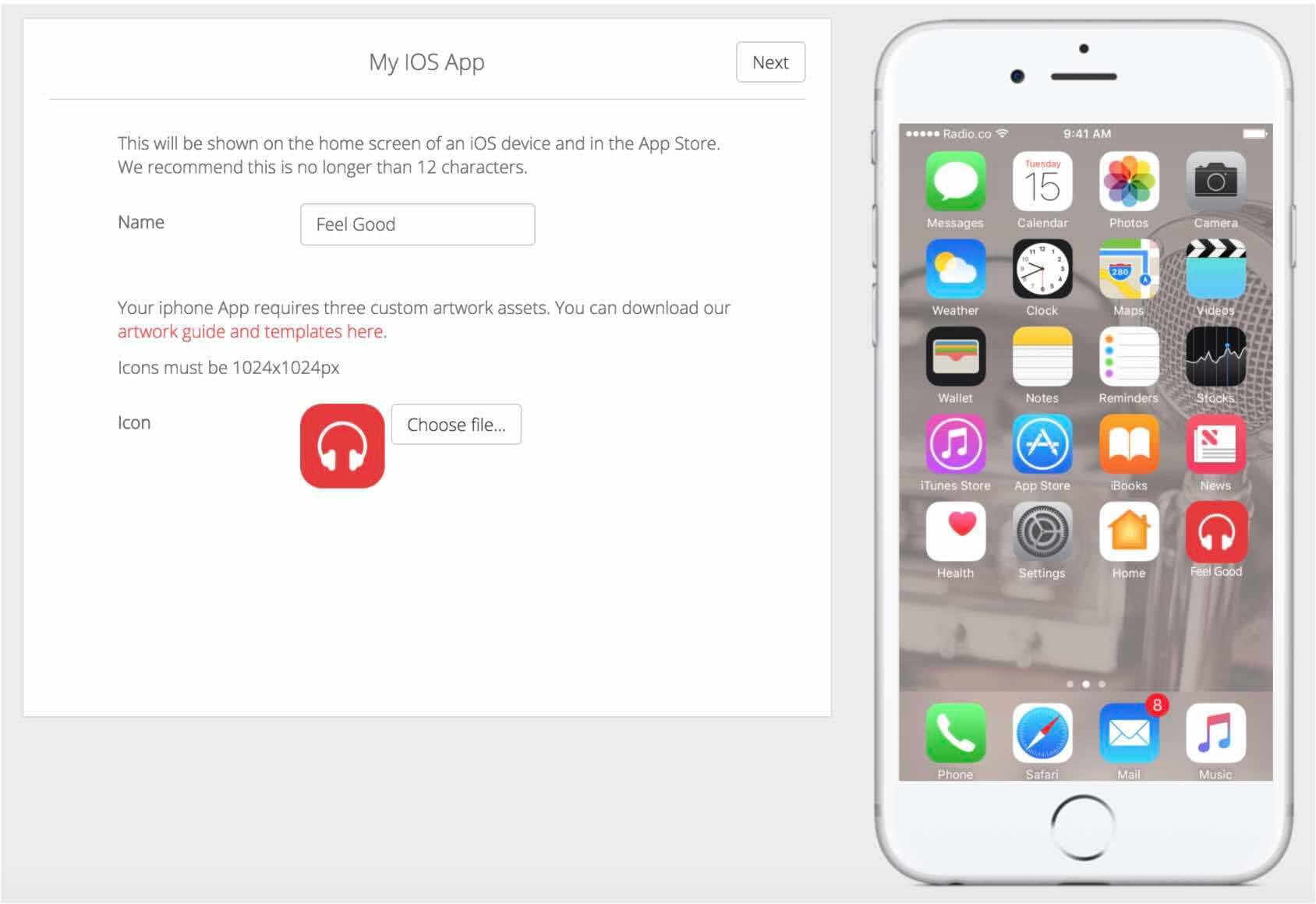 App Colors: Choose your text, shading, and accent colours.
Background: Choose a background colour or upload an image.
Station Logo: Upload a logo for your station, we recommend 512x512px.
Album Artwork: Choose whether you want square, rounded, or no album art.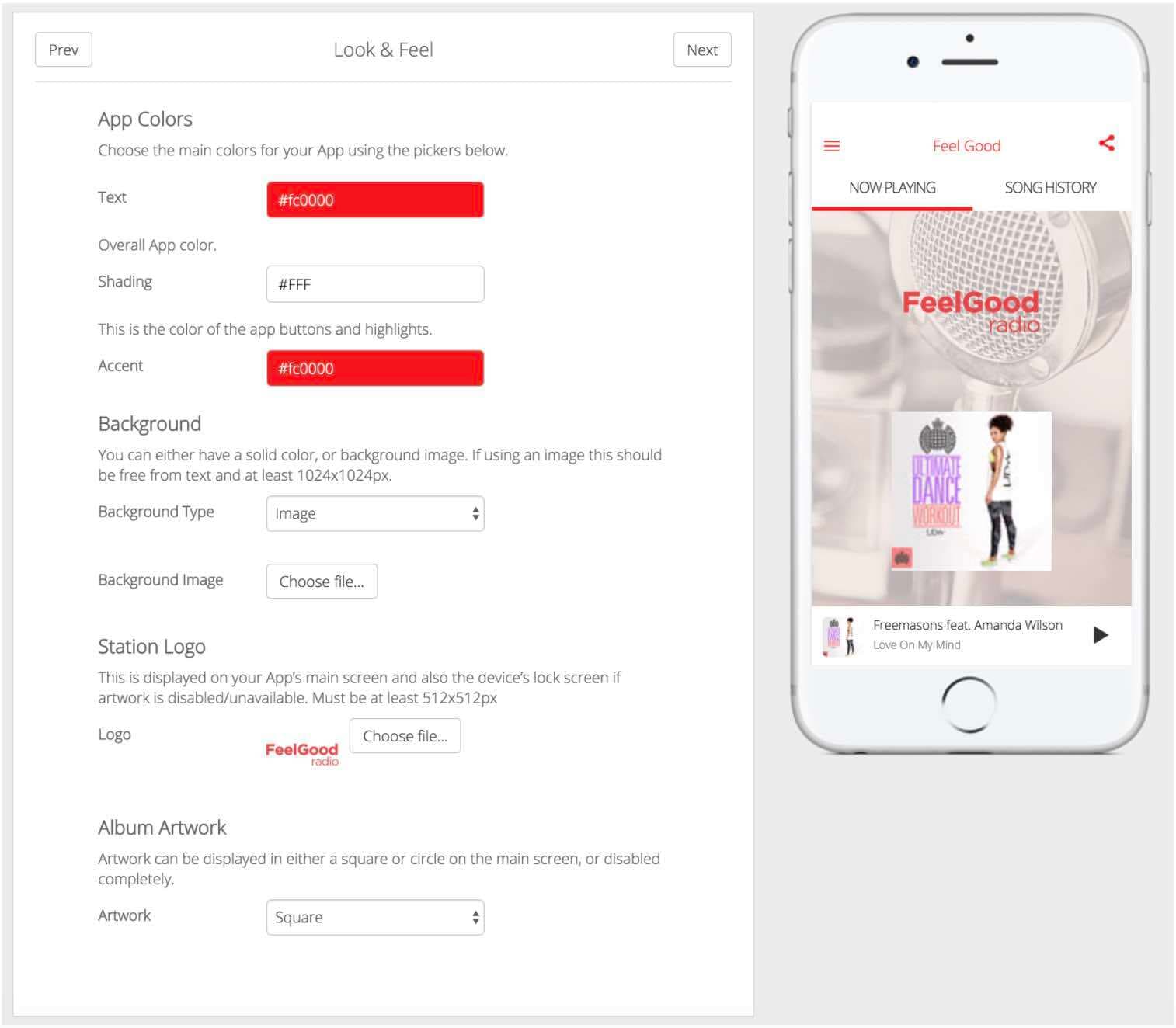 Autoplay: Choose if you want your app to automatically play or not on launch.
Website: Link to your radio station's website.
Share Template: Set the message structure of what your station is playing out to third-party apps like Facebook and Twitter.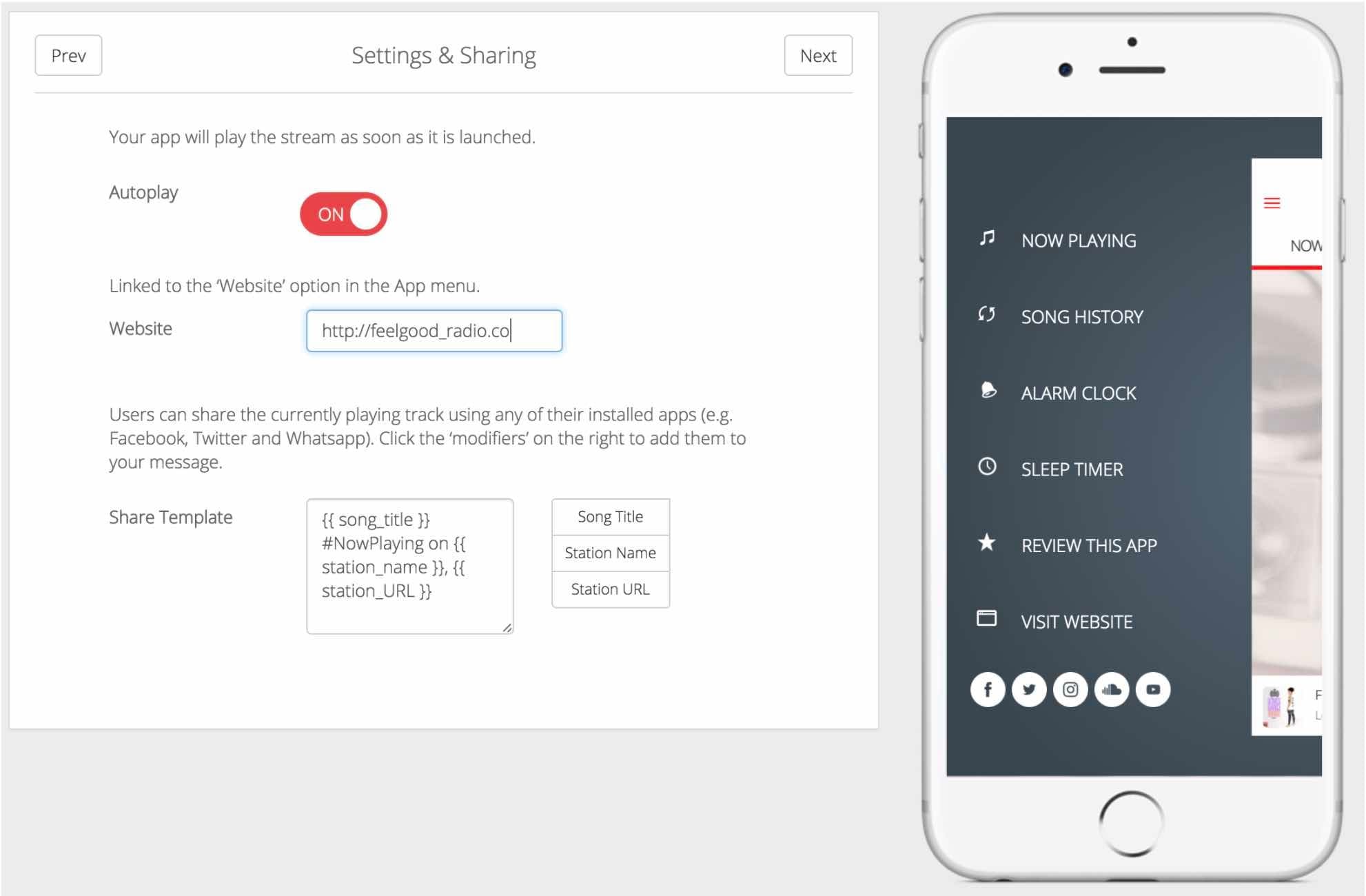 Social Links: Add links to your social platforms (Facebook needs your ID which you can get here).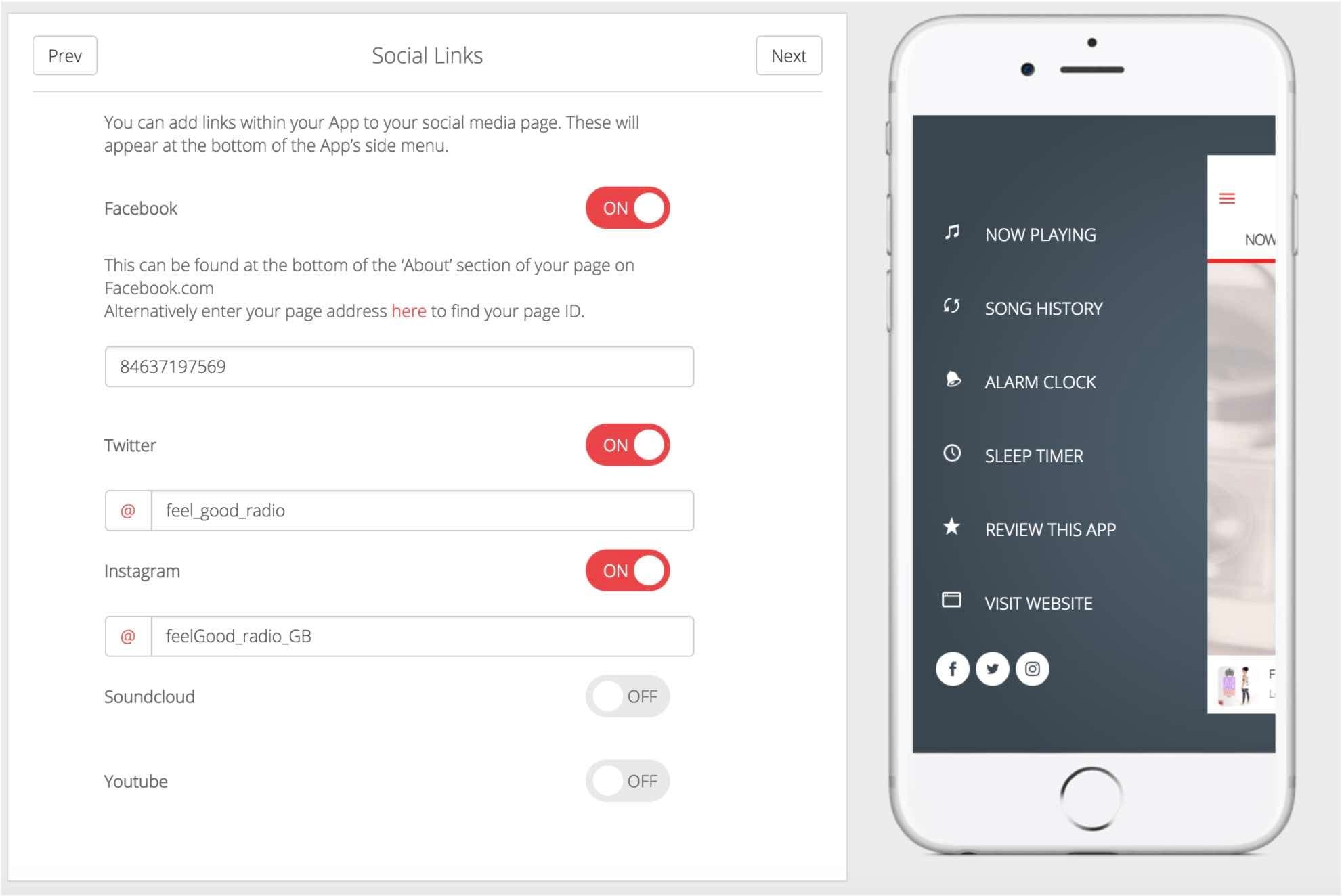 Confirm: Finally, confirm and pay for your app (if your account is in trial then you will have to wait until it's over to submit your app).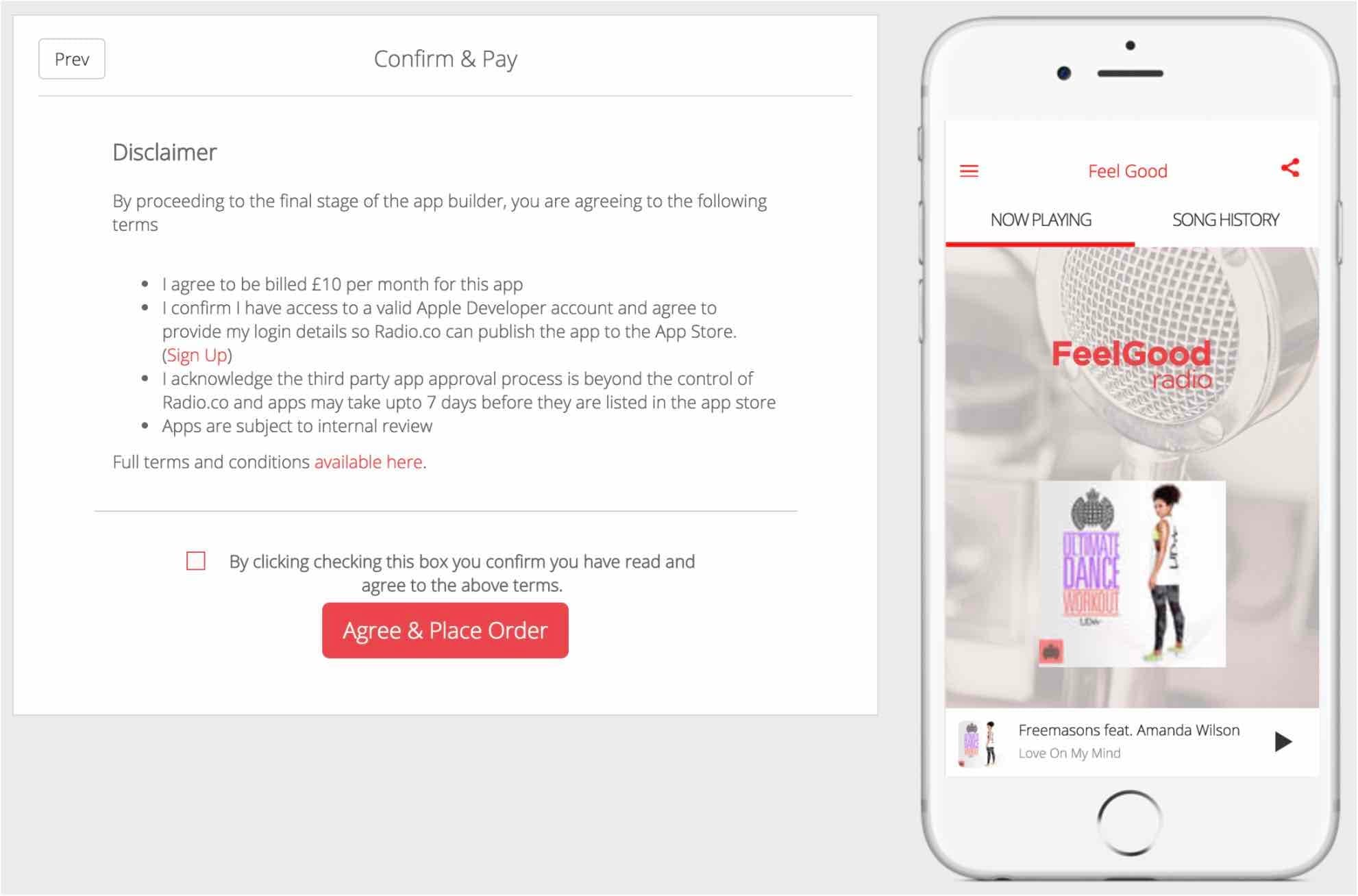 Once you have submitted your details our support team will be in touch within 72 hours to confirm if it has been accepted or rejected for development. If your app gets rejected please follow the team member's instructions on what needs updating.