What's in the Box?
Buy here: Amazon USA OR Amazon UK
So what exactly do you get in the box? Here's a full list of everything that's included:

Shure SM7B Microphone.
Bracket for Microphone.
Thin Windshield.
Thick Windshield.
What Features Does It Have?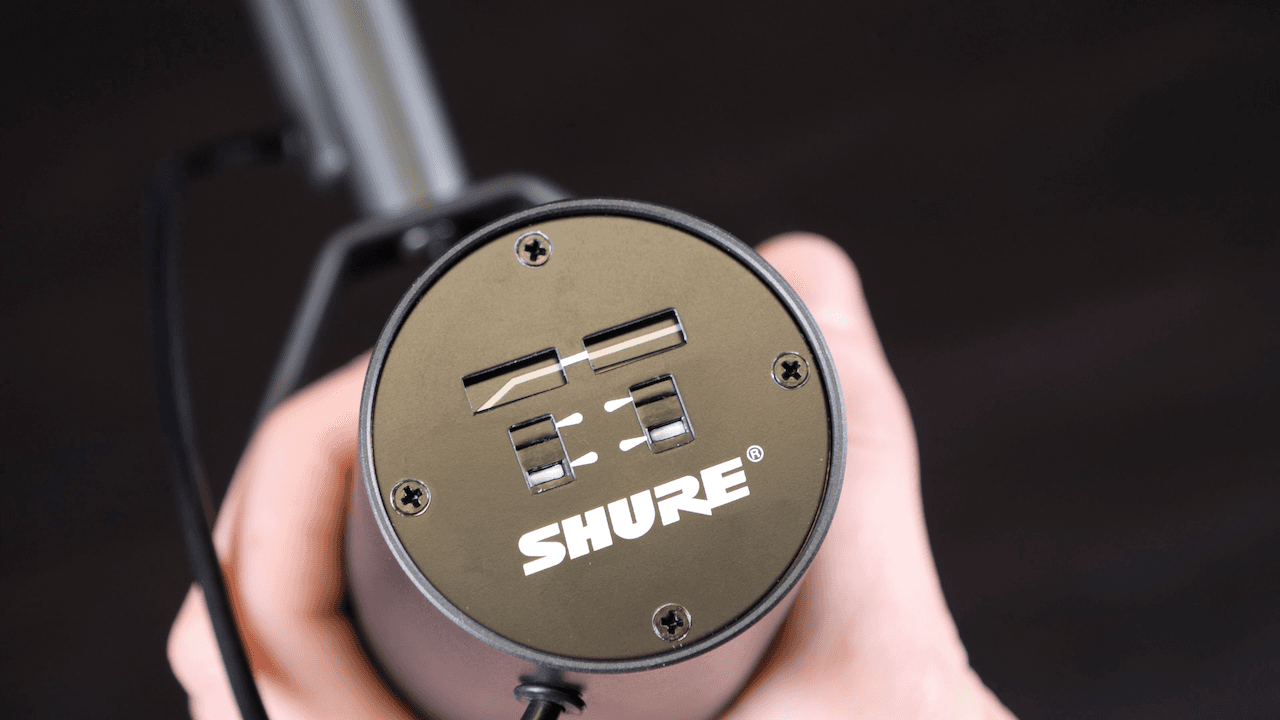 The SM7B has quite a few tricks up its sleeve when it comes to features. As well as being rugged and durable, here are just a few things it can offer your recordings making them sound even better than before:
"Air Suspension" Shock Isolation System.
Adjustable Bracket.
Bass Roll Off.
Internal Pop Filter.
Anything Else?
A few extra bits about the SM7B are, that it doesn't have changeable polar patterns, instead just sticking with cardioid. It effectively rejects electromagnetic hum usually caused by other electrical devices, most commonly computers or laptops. Also, this mic does require phantom power in order to function properly, otherwise the signal will be pretty weak.