10 Best Radio Station Optimization Tips for Mobile
Increase your listeners and brand yourself as the leading authority in your area with these top 10 best radio station optimization tips for mobile.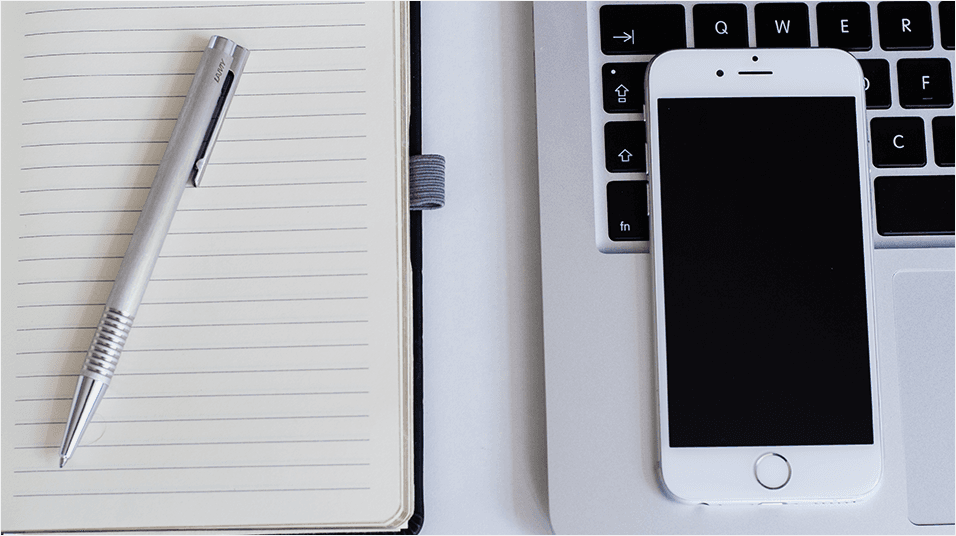 Do you want to increase your listeners and brand yourself as a leading authority? Follow this complete guide on the top 10 Best Radio Station Optimization Tips for mobile devices. If you're new to online radio and need a complete solution to host your station then Radio.co is the answer. Start your 7 day free trial today to put these tips into practice.
Let's take a look at some of the best ways you can optimize your radio station, starting with how modifying your stream can improve listening on a mobile.
10 Radio Station Optimization Tips
10. Bitrate
Listeners can tune in from anywhere around the world, but not everyone has access to fast network speeds. Ensure everyone listening to your station can stream without interruptions by choosing a bitrate that's enjoyable to listen to without losing quality of bitrate.
The standard bitrate is 128kbps, but try 64kbps if you have a high number of listeners in areas that suffer from poor network speeds, then adjust accordingly based on feedback. In Radio.co you can change the bitrate easily in Radio.co Studio -> Settings -> Broadcast -> Sound Quality.
9. Smart App Banner
Accessibility is an important factor, especially for new listeners as it could mean the difference between a click or no click. Most websites are not responsive and can seem rather difficult to navigate, but a smart app banner prompts users to download a mobile version of the site.
Alternatively use a website builder with pre-built templates that dynamically change your site's content based on screen size. Radio.co offers this along with a free domain name you can check out here.
8. Multiple App Stores
Having an app in one mobile store limits you to one type of device. For example in The App Store you're restricting your reach to just Apple devices like iPhones and iPads. Instead develop apps for not just one store, but all stores.
Start with the mobile device that has the biggest market share, which is currently Android with 80+% market share, then expand into the next big market. This way you will capture the most listeners and steadily grow over time.
7. Third-Party Apps
Developing apps for a radio station can be time consuming and costly. Instead get listed on directories that are already hosted on app stores. Places like TuneIn and Streema are great as they offer apps in both Google Play and The App Store.
The only downside is you're subjected to advertisements by the app's maker. Instead create your own custom apps - They're free of clutter and branded to your station. Build your iPhone and Android apps by heading here.
6. Social Media
Either if you have an app in the store or have a station on a website, social media is a big part of what drives listeners to your station. Make sure you take full advantage of social media channels like Facebook and Twitter by including links on your website, app, and even mention on your station where your audience can go to keep up-to-date.
It's simple, but really effective and can boost your listener numbers if you keep at it over time.
5. Responsive Website
There's nothing more important than a website being accessible across all platforms to ensure visitors have the best experience possible and to encourage exploration around the site.
Responsive websites are the pin that holds information online, then tailors it to whatever device you're on, be it desktop, tablet, or smartphone. Data is rearranged and served to users to make sure nothing is lost in translation when jumping from desktop to mobile. Get a responsive website builder and put your website online today by heading here.
4. Branding
A station's brand is its identity, it's how you distinguish from one station over another. Logo, colours, and a slogan all make up a brand. Stations that have a strong brand can transition easily from desktop to mobile. Listeners locate stations on app stores not only by name, but by the visual element as well by searching through the store.
Take a look at what others have done to stand out from the crowd here.
3. Mobile Adverts
Stations generate income via advertisements and the amount of clicks received on websites. Mobile sites are slightly different as information is compressed so it fits the resolution of much smaller screens. This leaves less space for advertisements, but it still gives plenty of opportunity for stations to capture clicks.
An alternative approach is push notifications, you can grab your listener's attention and get clickthroughs with a small app message.
2. PR (AKA Press Releases)
Press releases are a great way to get a station under the spotlight. Whatever your station's theme might be, target sites that are applicable and would want to write content - for example, is it a political station that talks about current events?
Contact media news outlets like Sky News or ABC News. Make sure to plug different methods of listening to your station like downloading from The App Store.
1. Monetization
Monetizing your station consists of different methods to generate money. For example there's Cost-Per-Mile (CPM) advertising, text link advertisements, affiliate marketing, and monetization widgets just to name a few.
Radio stations with a lot of traffic can capitalise on an audience by applying these methods. Pay-Per-Click (PPC) for example can be a third-party product or service, once clicked the owner of the site/app will receive a small amount of money.
There's more than one way to earn a revenue for your station. We cover the best methods and how you can put them into practice in the Internet Radio Cash course.
---
With billions of mobile listeners around the world there's never been a better time to broadcast your station. Radio.co is the best all-in-one solution - It simplifies everything, making the quickest way to get on-air in minutes.
Start your station today - Click the button below to begin your 7 Day Free Trial and get broadcasting in no time.