10 Radio Movies Actually Worth Watching
There are stacks of movies about radio, but not all created equal. As some haven't aged so well, here's our 10 radio related movies actually worth watching.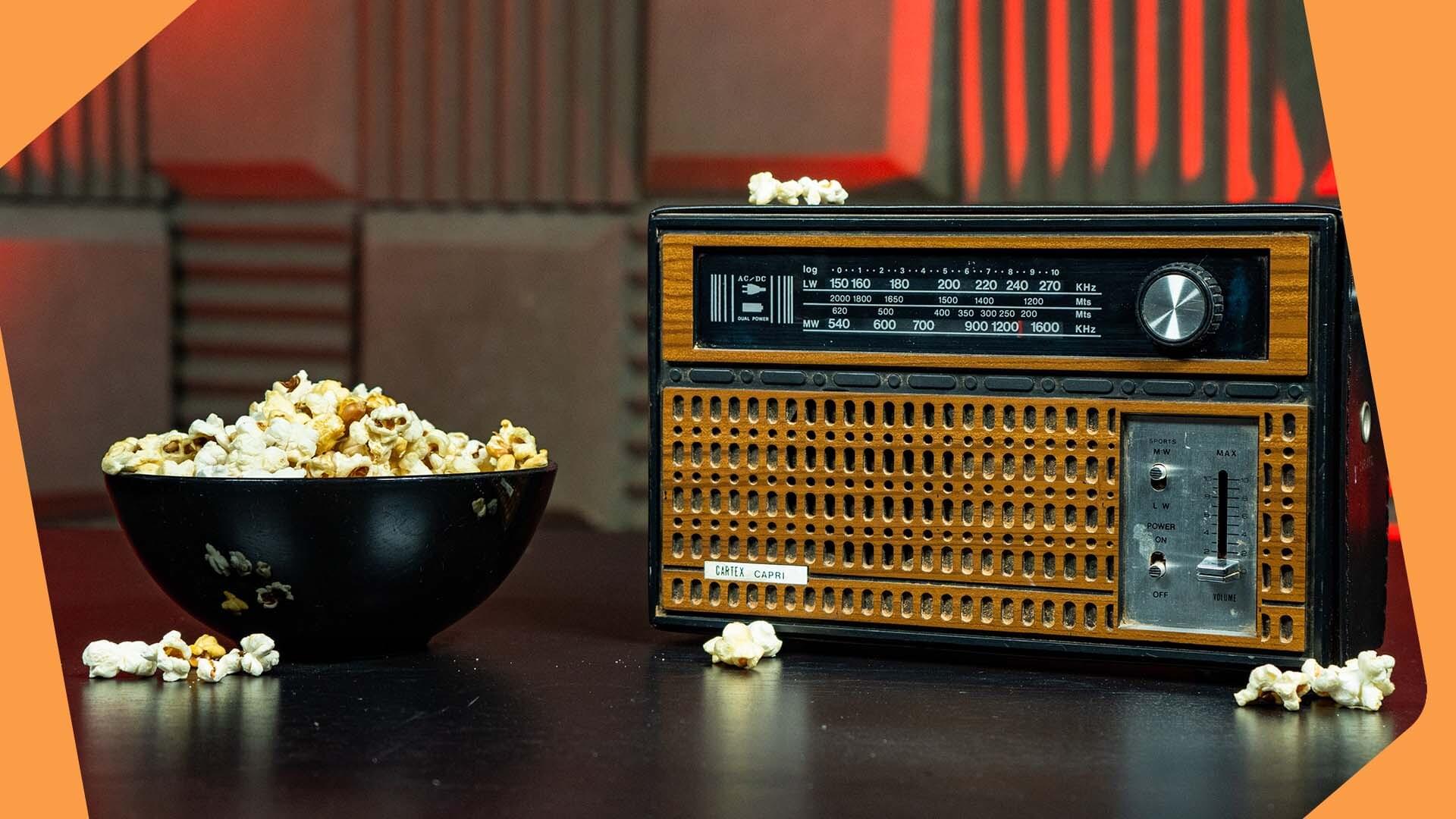 Over the years, the humble radio station or disc jockey has been the subject of various movies. Some great (see below) and some wouldn't be made again today.
From a cult-classic gang movie, to a Tom Hanks rom-com, here's 10 great radio movies still worth watching.
10. Vast of Night
Genre: Sci-Fi Mystery
Year: 2019
A 1950s American suburban radio station is the centre of some strange happenings. The characters, like the audience, have no idea what's going on. Both parties are slowly drip-fed more insight, both on and off the air. This radio movie makes a gripping ride and as it was made recently in 2019, gives equal weight to its male and female lead characters.
9. Radical Radio: The Story of KISS FM
Genre: Documentary
Year: 1990
The UK's musical tapestry would be nowhere near as rich if it wasn't for pirate radio stations like KISS FM. Radical Radio: The Story of KISS FM is a nostalgic but endearing look at when KISS FM launched into a legitimate, legal radio station in the late 80s/early 90s. And comes in at less than 45 minutes. Making this a short and easy watch.
8. When Moyles Met
Genre: Documentary
Year: 2010
While it may not have the same clout as decades gone, the BBC Radio 1 Breakfast show it's still a huge part of the UK broadcasting. In this documentary, Chris Moyles waxes lyrical about having the presenter job. All while interviewing his predecessors like Zoe Ball, Mike Reid and Tony Blackburn. It's a whimsical look at the history of the "biggest gig in [UK] radio". And includes some good reflections on what it meant to hold that hot seat.
7. Kick Out the Jams: The Story of XFM
Genre: Documentary
Year: 2022
This documentary looks back at the story of the first UK indie-rock and alternative music station, XFM. It traces XFM's pirate radio roots, to how they became legit and then to their Capital Radio buyout. The documentary retells seismic music moments, as well as giving an intimate look at the station that helped launched the careers of Stephen Merchant and Ricky Gervais.


6. Sleepless in Seattle
Genre: Romantic Comedy
Year: 1993
The radio element probably tots up to less than 10 minutes in this classic rom-com. Even so, Sleepless in Seattle is different to the other radio movies in the list. How? Because Sleepless in Seattle follows two listeners/callers, rather than a radio host. Typical to the genre, there are some eyebrow lifting moments at the believability. But it hasn't aged too badly. And let's be real. If two people got together thanks to a particular radio show, most radio hosts would dine out on it for weeks.


5. Alan Partridge: Alpha Papa
Genre: Comedy
Year: 2013
The first film for Steve Coogan's Alan Partridge character. This radio movie tells a tale all too familiar. A big corporation buys a local radio station, and jobs get axed. The disgruntled radio host, Pat, loses his show so he takes everyone in the station hostage. OK, so maybe that latter part is not familiar and it's certainly something we would encourage. Anyway, Alan Partridge is the unlikely negotiator between the police and Pat. Alpha Papa gives the audience 90 minutes of everything the Partridge series' are known for. That is to say, funny quips, hilarious dialogue and easy-to-follow plot.


4. Private Parts
Genre: Comedy
Year: 1997
The biographical film about American broadcaster, Howard Stern, whose meteoric broadcasting rise was thanks to tearing up the radio rule book. Many radio movies use the unruly yet loved radio hosts as the epicentre for their plot. And essentially they're just modelling their fiction on Howard Stern's real career. Private Parts stands head and shoulders above the imitators, because it dishes up actual broadcasting history.
3. The Warriors
Genre: Action/Thriller
Year: 1979
In this cult-classic gang movie, 'The DJ' (or the radio host) plays a small but integral part. 'The Warriors' try to make it across New York unscathed. Their plight is segued by The DJ scenes, whose links and music selections work as veiled threats to the gang.
2. C'mon C'mon
Genre: Drama
Year: 2021
In C'mon C'mon, we're introduced to Johnny, a middle-aged broadcast journalist. Johnny steps in to look after his 9-year-old nephew, Jesse, in the middle of a work project. The project involves interviewing young people about their lives and thoughts. So it's fitting that Johnny has the opportunity to get to a kid in a completely different setting. Through tracking their relationship, the film encapsulates the general "what the heck am I doing?" vibe of parenthood and childcare.
Alongside this, the radio interviews bless the audience with young peoples perspectives. They are sometimes innocent, often astute and each one of them seems entirely genuine. The connection it offers the audience parallels the feeling a good radio show can evoke. So it won't be hard for radio lovers to resonate with this movie.
1. The Boat That Rocked / Pirate Radio
Genre: Comedy
Year: 2009
Like many Richard Curtis films, The Boat That Rocked is a real crowd pleaser. It's centred around a group of misfit music aficionados. They're on a mission to broadcast the seminal sounds of rock and pop to the British public. But of course - the government wants to shut them down. The ensuing tussle between the authority and in effect, the fun-loving criminals. makes this film an entertaining watch.
To Wrap Up
That's our 10 radio related movies we think are still worth your viewing time. How many have you already seen? And what would be on your own list? Let us know over on your favourite social media platform!