5 Best Microphones for Radio and Podcasting
In need of a top-notch microphone? Today we show you the 5 best microphones for live radio broadcasting and pre-recorded audio for podcasts.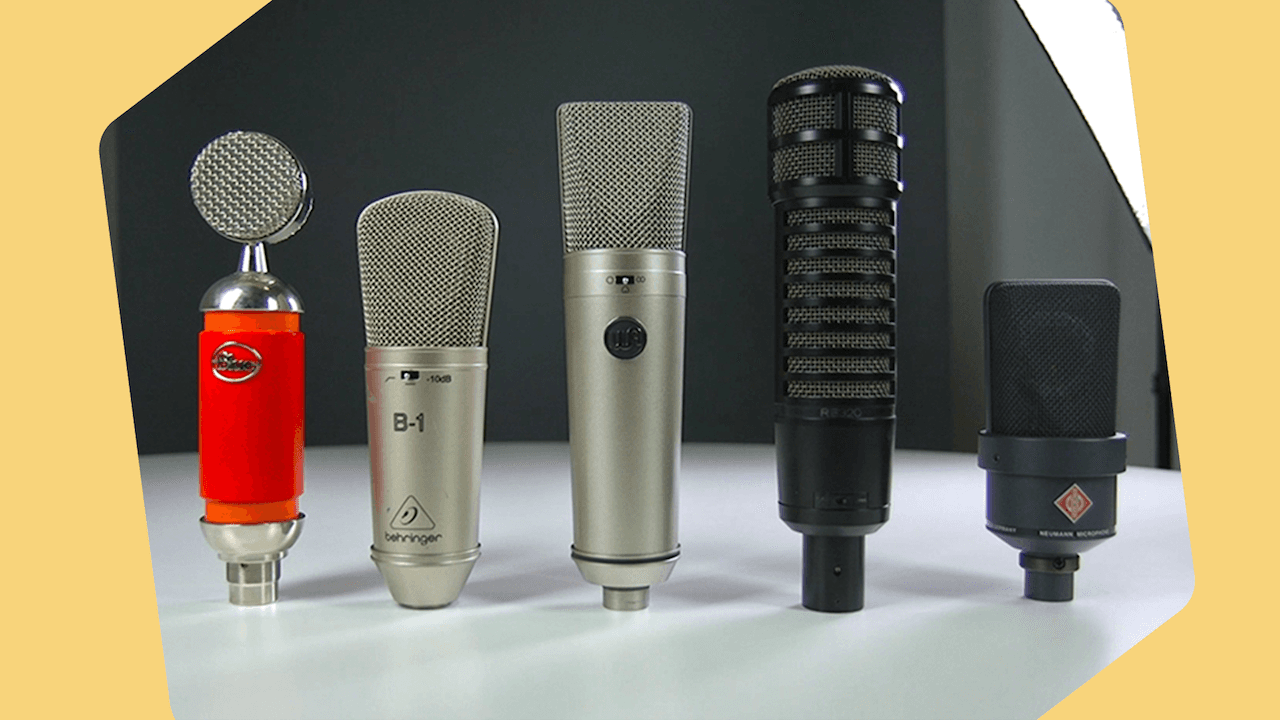 Note: Due to the age of this article some of the microphones listed below are outdated and, unfortunately, no longer available on sites like Amazon. However, the Blue Spark, Behringer B-1 and Electro-Voice RE320 are still available on sites like Gear4Music and Thomann, which both offer international delivery.
For the amended list, check at the bottom of the article for some more of our favourite microphones that we think would make a worthy addition to any podcasting or broadcasting studio!
5 Best Microphones for Radio and Podcasting
In need of a top-notch microphone? Today we show you the 5 best microphones for live radio broadcasting and pre-recorded audio for podcasting.
#5. Blue Spark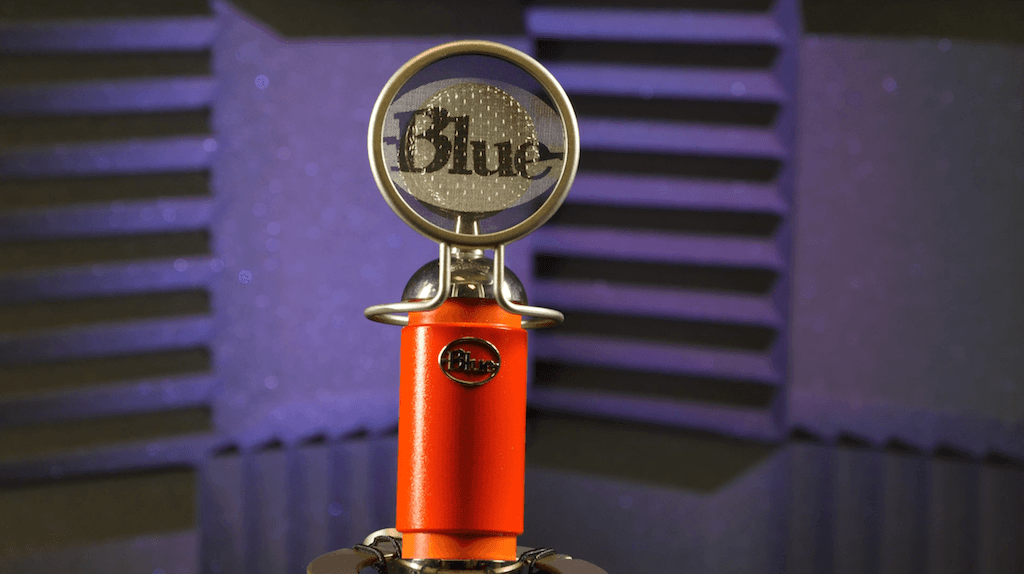 The Blue Spark is visually different from the other studio condenser microphones on this list. What makes it stand out is its large diaphragm which makes it good for vocals, so it can pick up the full dynamic range of your voice. From high to low sounds, it captures everything whilst avoiding audio peaking.
An interesting feature the Blue Spark comes with is a "focus button". When pressed it reduces low-end sensitivity and increases the high-end. Essentially your audio gets more clarity and adds a layer of richness.
One of the best things about the Blue Spark is that it comes with a pop shield and shock mount so you are ready to go right out of the box. This mic is perfect for voice-overs and super popular with podcasters due to the vocal range (you can even find famous YouTubers using it like PewDiePie!).
#4. Behringer B1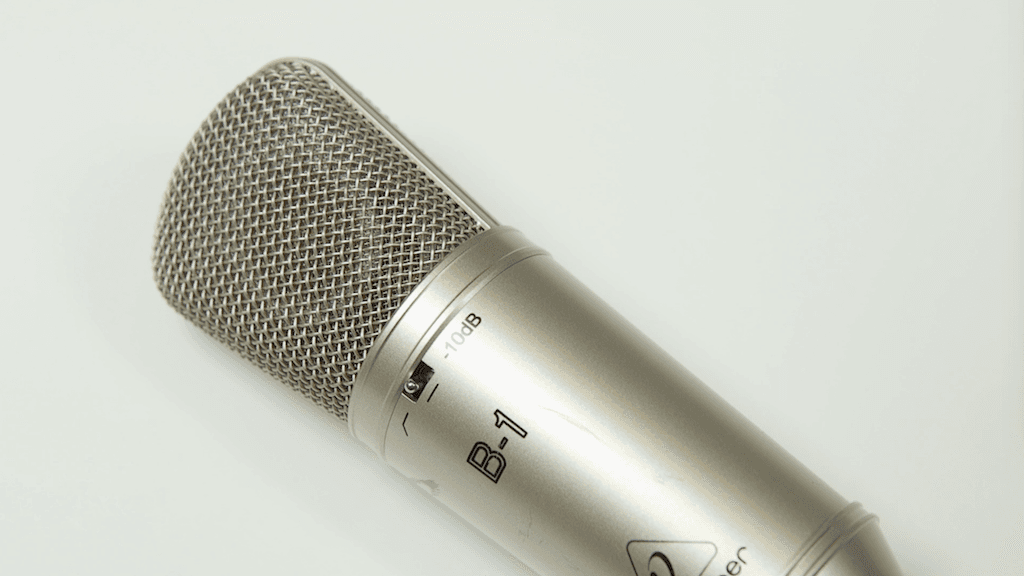 Next, we have the Behringer B1. It's a budget studio condenser that is surprisingly good value. The best thing about the B1 is it adapts to its environment with set frequency and sensitivity responses for different locations.
For example, the flatline is really good at capturing spoken word. Changing this to -10 dB provides additional headroom, minimising noise when capturing peaking levels like in a noisy room.
The Behringer B1 and all the mics mentioned throughout this video use phantom power to operate. You have to plug it directly into either a mixer or audio interface capable of outputting enough voltage, so you can't plug these directly into your computer or laptop. Speaking of which, get yourself a good laptop for podcasting (and useful for broadcasters and producers alike).
The B1 works best as a starter microphone for home studio setups. It gives you crisp-sounding audio that's hard to beat elsewhere. Personally, we love the B1. It's a good low-cost microphone if you are just starting out as it's excellent for home recordings like podcasts or live radio broadcasts.
#3. Warm Audio WA87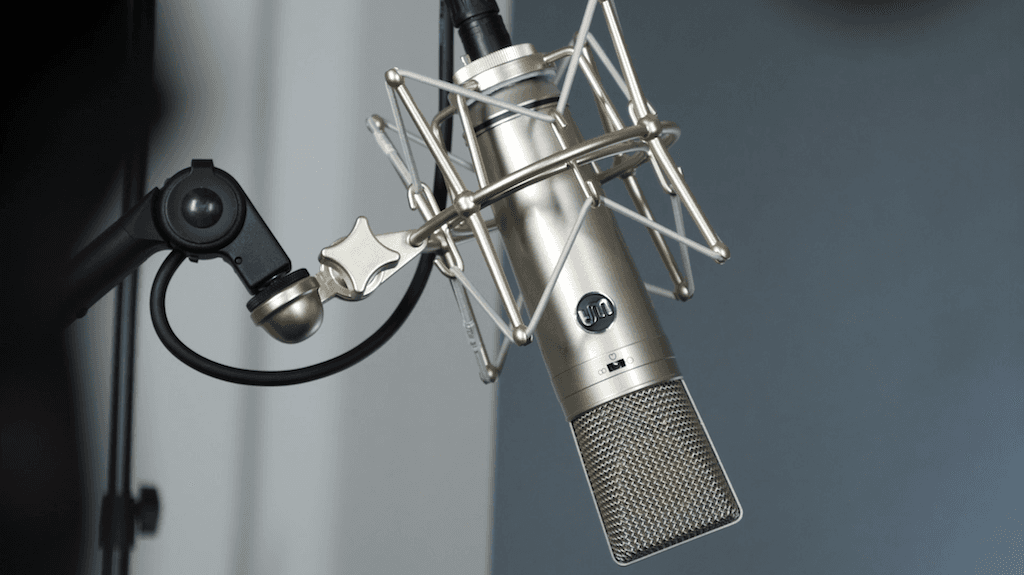 The WA87 is a reproduction of the classic Neumann U87 microphone but at ¼ the cost. It's commonly used in recording studios for voice-overs, music, and live radio due to its range.
It has a really solid build quality, so it can be knocked around without a scratch. Now in terms of audio quality, it's really fantastic because you get an idea of what it sounds like without going through a mixer or in post-production. Check out what it sounds like in our full review.
The cool thing about the WA87 is its amazing performance. It takes all the best parts of the iconic '87 mic and nails it! Our final verdict is its a great mic for advanced setups. The build and sound quality for the price are superb, especially if you are on a budget.
#2. Electro-Voice RE320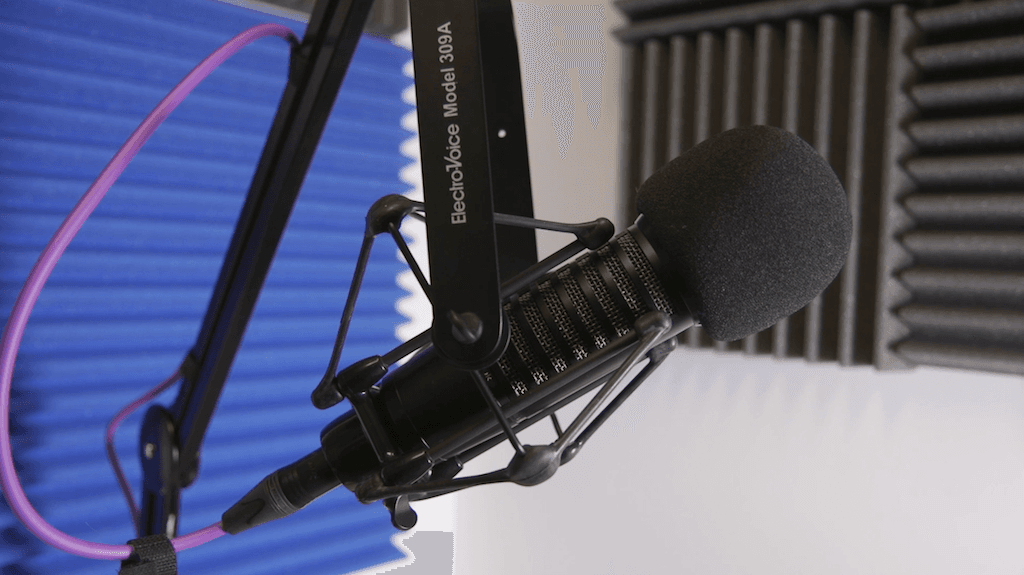 The Electro-Voice RE320 is exceptionally versatile. It's an industry standard microphone used by most commercial radio stations here in the UK and aboard in the USA.
There are 2 settings: "Flat" for spoken word and "Contour" for instruments. Radio Stations use the Electro-Voice for radio shows and live music sessions. For example, at MCR Live radio station they record music sessions using the RE320 - check out the acoustic set from The Blinders.
It's a perfect microphone for broadcasters who want to lower background noise without losing detail. Sound amazing when broadcasting live or pre-recording shows without having to process audio. Overall, the Electro-Voice light and easy to use. It reduces your background noise and gives you bright high-end and punchy low-end audio whilst maintaining a natural tone.
#1. Neumann TLM 103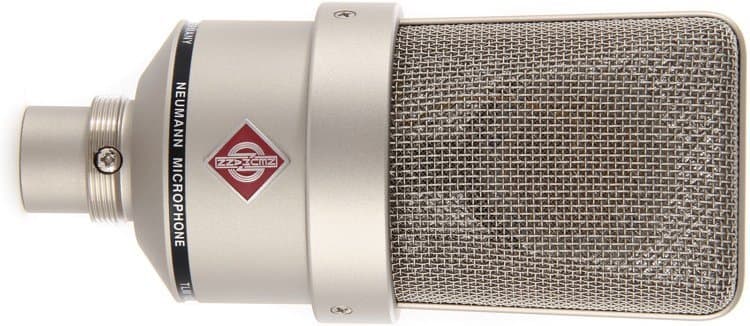 The Neumann TLM 103 is one of the best and most well-rounded studio condenser microphones available. It's widely used by radio professionals like Howard Stern and many local stations here in the UK.
The TLM 103 features design elements that make Neumann such a trusted name. For example, the body rejects sounds trying to come in from the sides. It uses a transformer list circuit which basically cuts out background hiss.
Aside from being a great vocal microphone, it has the ability to capture very high-quality audio. For example, Jack White from The White Stripes uses this for his guitar rig when he's playing at a concert, so it's an ideal mic for live music and spoken sessions in your studio.
The Neumann TLM 103 gives home studio access to the kind of quality previously reserved for commercial radio studios. It's a great sounding microphone that delivers high-end professional quality audio.
Alternative Microphones
#5: Rode NT USB-Mini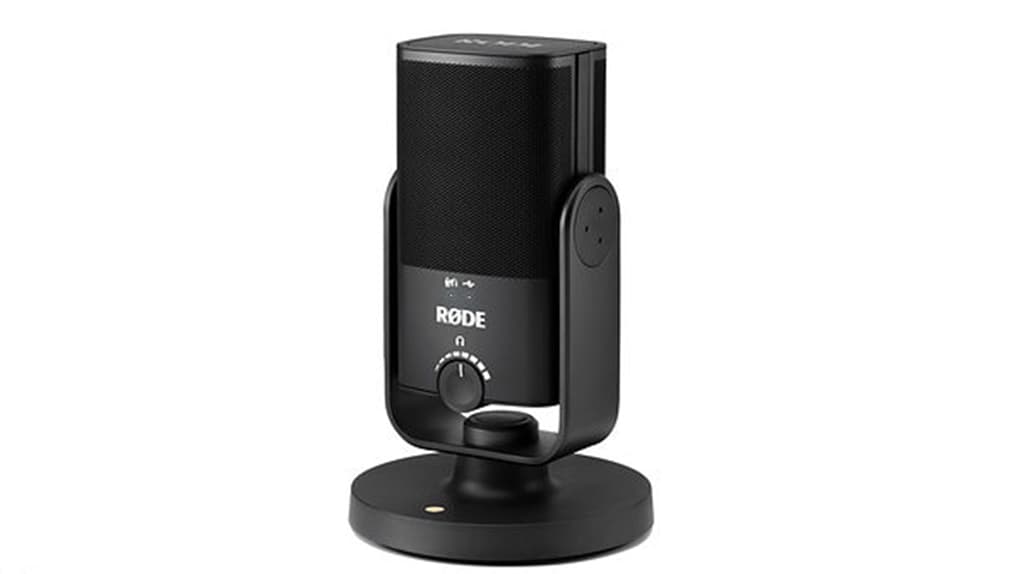 One of the most recent microphones on our list comes from the good people over at Rhode, with their NT USB-Mini microphone. As the name suggests, it has a USB connection, rather than the XLR cable connection that you would find with all of the microphones above. What this means is that the Rode is easily the most accessible mic represented here when using it and transporting it! Setting up the Rode is as easy and simple as plugging it into the USB port of your computer, selecting it as your audio input and voila! You're good to go!
As well as it's ease of use, the Rode arrives with great build quality and most important of all, fantastic sound with a frequency range of 20Hz-20kHz and maximum SPL of 121 dB, making it not only ideal for recording voice, but instruments as well.
A built in pop shield reduces ambient sound as well as the impact of plosives, and a cardioid polar pattern aids this by primarily picking up sounds directly in front of it, rather than background noise. All in all, this is a powerhouse of a mic at an affordable price!
#4: Aston Stealth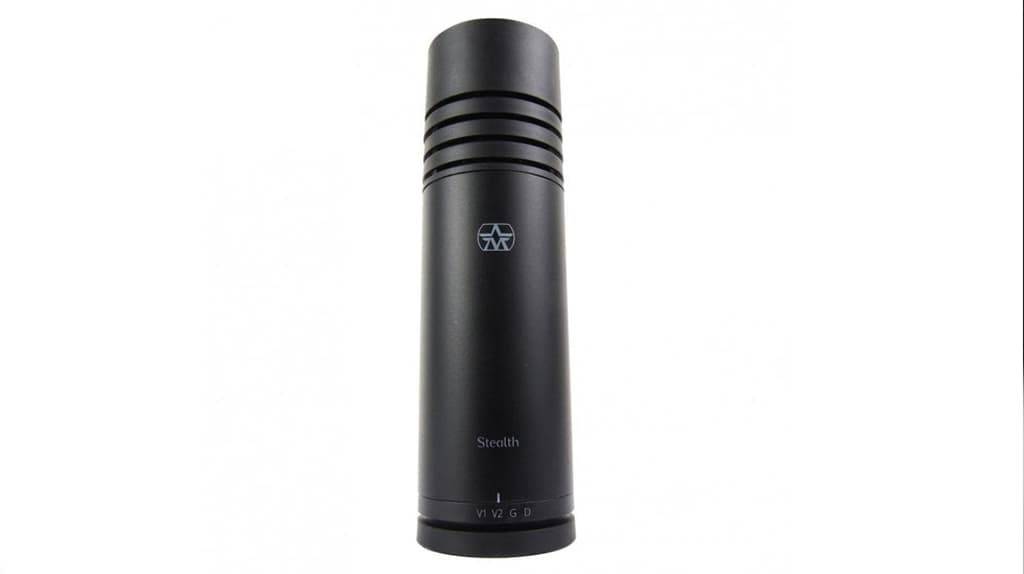 Another newcomer into the microphone market, the Aston Stealth is a dynamic microphone that comes jam-packed with unique features, some you won't find anywhere else!
The Aston comes with four settings that each accommodate a different range of frequencies, making it highly versatile and ideal for male and female voices, as well as instruments. Another unique feature is it's built-in preamp. Despite being a dynamic microphone, the Aston Stealth can detect phantom power through the XLR input and will activate the preamp to give your sound a bit more headroom and high end spark.
While more expensive than the Rode, the Aston is a top-notch microphone for any intermediate broadcasters looking to improve their kit.
#3: Rode Procaster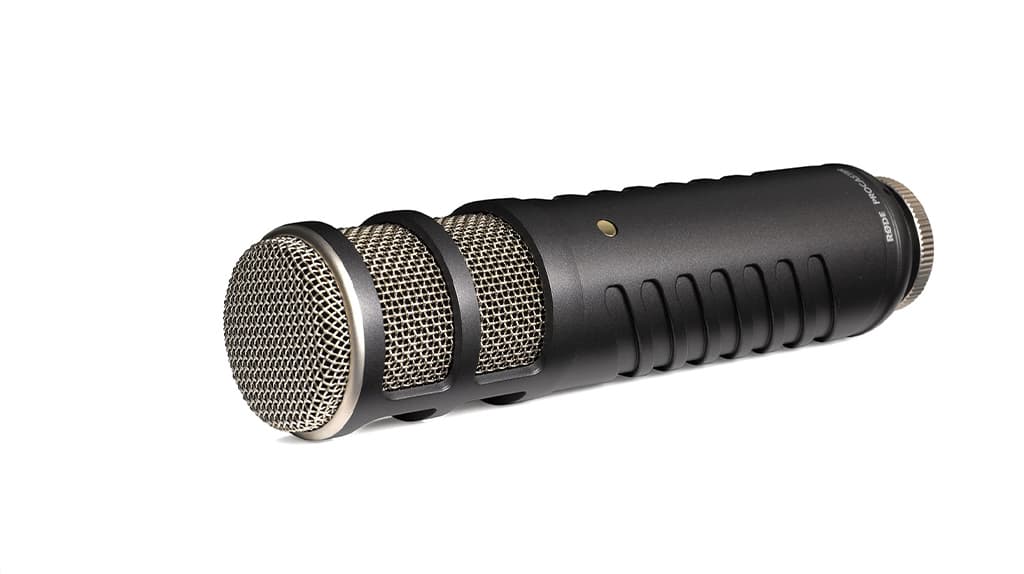 While for its price, the NT USB-Mini represents great value, providing excellent quality audio in an easy to use package, if you're after something more versatile then you might want to look at the Procaster.
Like the Mini, Rode included a built in pop filter for plosives and features to improve noise reduction when recording in areas which may have background noise. Being a dynamic microphone with an XLR connection, it isn't as convenient to use as the Mini, but it makes up for that with crisp, broadcast quality sound and an attractive, robust design that looks like it was built for even the harshest conditions.
Check out our review to hear more about the Procaster.
#2 Heil PR40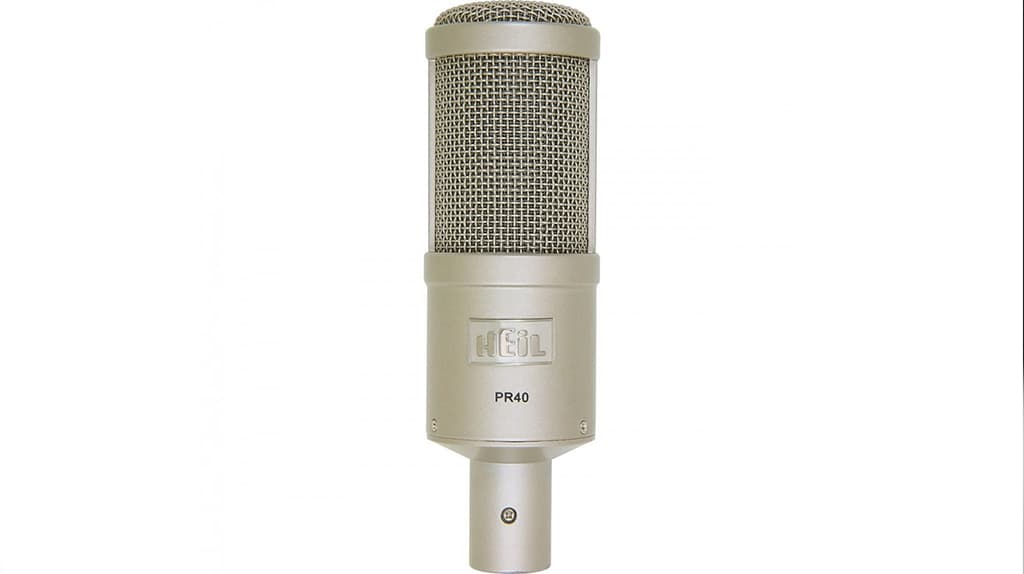 The Heil PR40 is a dynamic microphone aimed at professional level broadcasters, and as such will cost a pretty penny. But every one is worth it, as the PR40 packs an immense sonic punch, being a dynamic microphone with all the benefits that brings, while having the clarity and top end of a condenser microphone.
As a professional level microphone, you'll want to record in a professional, sound treated environment for the best results, although it does deal with background noise better than you would expect. It has a broad frequency range with a mostly flat response, to allow it to be ideal for any voice, although it does have some warmth in the low end that can add some presence to your voice.
If you're interested, check out our review for sound samples and more!
#1 Shure SM7b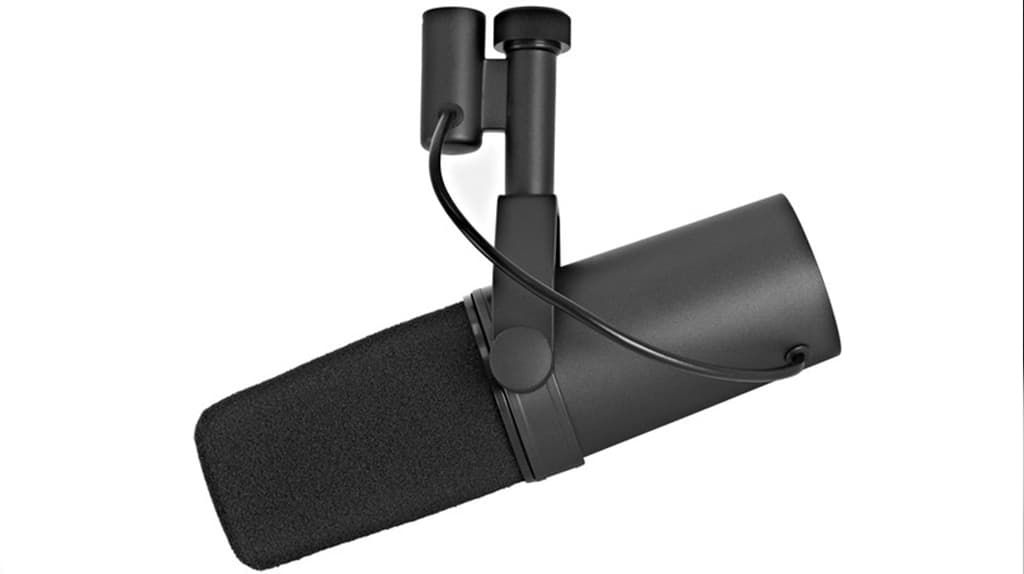 And now for possibly one of the most iconic microphones to ever exist, the Shure SM7b. Known for its use on albums such as Michael Jackson's 'Thriller', as well as being used by the Joe Rogan Experience and even our studio over at Podcast.co! The SM7b is an industry standard that doesn't come at too much of a cost. That's not to say it isn't expensive, but for a professional level mic with the quality of the SM7b, it's not as bad as you might expect.
With a built in pop filter, like the Rodes, it reduces any plosives and background noise you may experience. It even filters electromagnetic hum you may experience due to interference from your computer, ensuring your audio always sounds clean.
The most notable feature from the SM7b is the frequency response, which can be adjusted to multiple settings at the back of the microphone. You have a choice of adding vibrancy, volume or going for a flat response to accommodate spoken word, making this an incredibly versatile mic that will get you great results every time!
Which Are the Best Microphones?
Now that you have heard each microphone individually from the video up top, how did they sound and which one do you prefer? What mic do you currently use? Let us know in the comments.
If you have any questions about these or any other studio mics then be sure to contact us at studio@radio.co.