Best Audio Streaming Software for Your Radio Station
Broadcast live to your online radio station using the best audio streaming software built by and for radio professionals.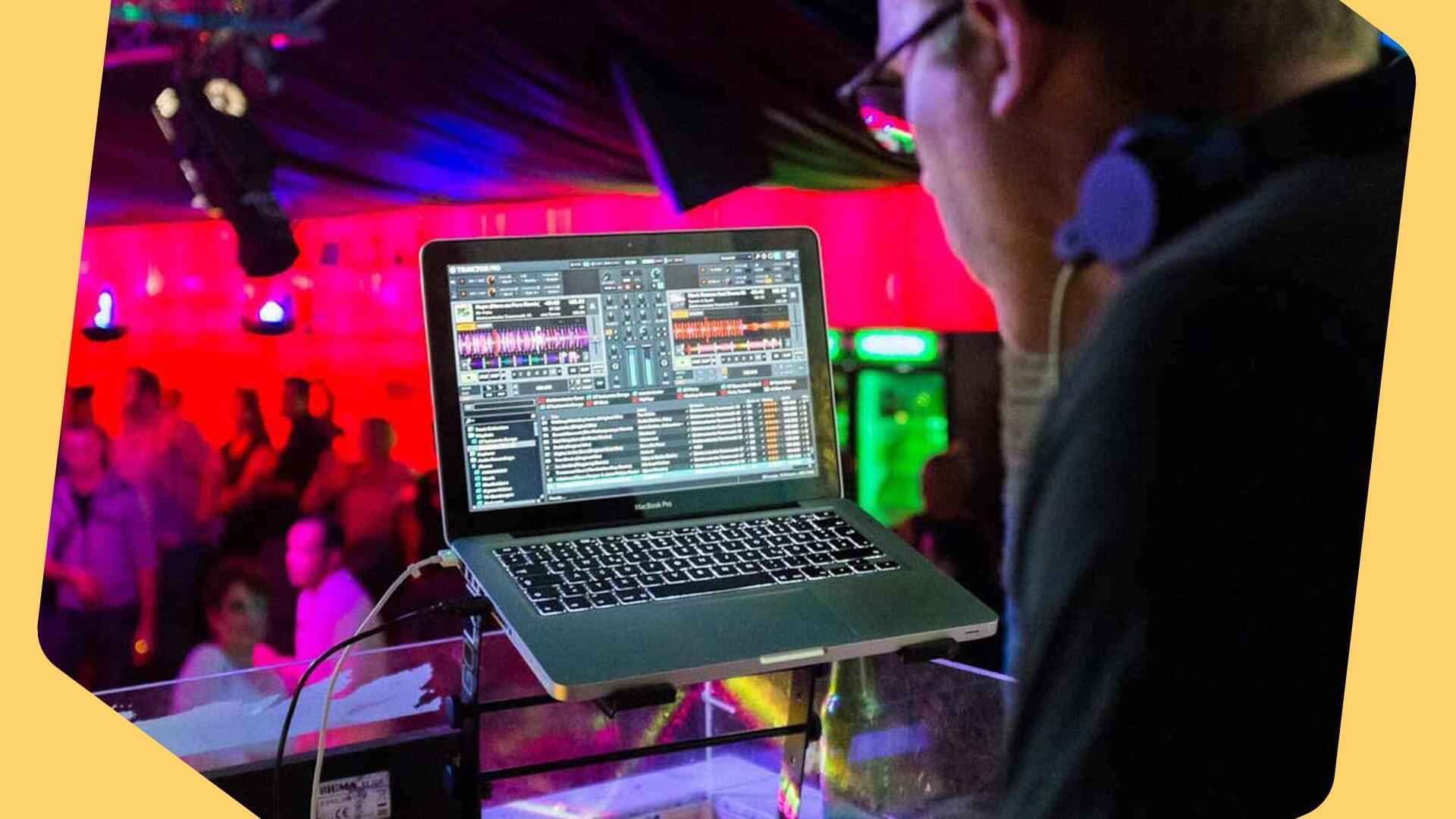 As a radio broadcaster, you need the best audio streaming software to effectively manage your station. However it can be tough to find the right all-in-one solution to manage your music, build curated playlists, and broadcast live radio shows without any technical headaches!
That's why we have put together the top 11 best audio streaming software solutions worth checking out. Plus at the end have your say! Which one do you think shines brighter than the rest? Vote for the essential tool radio broadcasters should use.
Regardless of which one you choose, your listeners need to be able to tune into your shows online. Radio.co is the best all-in-one solution for today's broadcaster. Get on-air in minutes by live broadcasting to your station using any audio streaming software.
11. Radio.co Broadcaster: Simple Solution


Our new Windows desktop software lets you and your DJs broadcast live from your computer or laptop. It's easy to set up and you can play music on any application such as Spotify or iTunes. You can even hoot up a USB microphone to talk over the music.
10. Winamp: The Old Familiar

Kicking off this list is the well-known Winamp. It's an old familiar having been around for 20 years, but don't let its age fool you! To this day you can still get it for free and it comes with everything you need to manage your music and radio shows - For example, curate your tracks into custom playlists and add plug-ins for additional features, plus it runs quite smoothly in comparison to other media players like iTunes.
Coupled with the SHOUTcast DSP plugin, you can take your shows online. Broadcast your curated playlists to your radio station, even hook up a microphone to talk live to your listeners. Winamp is a good audio streaming software solution if you want something tried and tested.
9. Audio Hijack: An Easy Encoder that Works with All Apps

Coming from the creators of Nicecast, Audio Hijack is their replacement software. How does it hold up to its now-defunct older brother? Let's just say it makes Nicecast seem prehistoric by comparison.
An incredibly simple broadcasting encoder for Mac. It presents an easy to read workflow where each of your inputs and outputs is represented by blocks that you can join from one to another to form connections. You can even use effects blocks to add reverb, compression, EQ and more.
It's ideal for radio hosts as it's easy to use with a minimalist interface that lets you connect and manage all your apps and software in the same place. For example, programmes like Spotify and iTunes can be connected so you can manage your music whilst Audio Hijack encodes and streams your shows out to your station online.
Audio Hijack comes with 10 minutes of free use, if you want to broadcast longer than that you'll need a license.

8. SAM Broadcaster Pro: Rock Solid Media Management

SAM Broadcaster Pro is a well known and advanced piece of broadcasting software. It has a media management system, virtual mixing decks, relays, statistics, and much more useful features.
Controlling your shows are the cornerstone of SAM Broadcaster. Get access to multiple mixing decks and control and synchronise your audio with ease. Mix shows together with faders, EQ sliders, and improve your vocals with an FX voice feature to alter how you sound.
SAM Broadcaster comes with a commercial license, meaning you have to pay to unlock the full version, however you can get a free trial to see if it's right for you.
7. Traktor: A DJ's Delight
Traktor is from leading innovator Native Instruments in the music industry for hardware and software. Designed for both DJs and broadcasters like Pete Tong and Richie Hawtin, it's ideal for managing your station's media and mixing shows together due to its easy hardware integration.
Hook up an industry-leading Traktor DJ controller to seamlessly manage your shows for professional DJ mixes. Have up to 4 decks at any one time to pre-load tracks, sync to the master track, and manipulate your station's sound the way you want.
Get Traktor DJ for both Windows and Mac with a 30-minute trial to see if it's right for your radio shows.
6. AltaCast: Simple Windows Encoder
AltaCast, formerly known as Edcast, is a free Windows encoder for live broadcasts to your online station. Radio broadcasters and professional DJs looking for a simple solution will feel right at home with AltaCast. It's very simple in terms of design and the features that come with it - For example, it's main function is to grab your sound card's audio, like a microphone's input, and broadcast to your station.
Like every free piece of software, AltaCast requires a little bit of work to get set up. You need the C++ 2010 runtime and the latest Lame_enc.dll file for MP3 support. Download them both along with AltaCast to set up your audio streaming software.
5. RadioDJ: Advanced Radio Show Management for Broadcasters

RadioDJ is free automation software for Windows. It has essential features for broadcasters that make it easier to manage shows like automated playlist generation for tracks that get sorted based on playback. Update track information by using an ID3 tag editor, so you can change titles, artists, and album names so they're correct. RadioDJ also hooks up easily with AltaCast, which easily connects to your Radio.co account and broadcasts your shows online.
Manage track by customising them with sound processing and adjust when a track starts and ends with a cue points editor. Both can be used to edit the levels of your tracks and even trim them down, for example, you can fade in and out tracks for smoother transitions.
The only downside is RadioDJ can be a bit tricky on the initial setup. It requires a database to manage media and an encoder to broadcast live, however, we've put together an easy step by step guide on how to get started below.
4. Serato DJ: World Renowned DJ Software
Serato DJ is best known as top quality DJ mixing desk software that is highly regarded by well-known professional DJs like Mix Master Mike, DJ Jazzy Jeff, and Steve Aoki.
Available for both Windows and Mac, Serato DJ integrates with popular mixing desks like Allen & Heath, Pioneer, and a bunch more hardware. Known for it's simplicity and praise received within the DJ community as "the best of the best" as it has both basic and advanced tools for DJs at varying skill levels. It comes with virtual decks, remote management control from your mobile device, and hardware mixing desk mapping for hardware integration.
Serato DJ isn't free but offers a free trial with access to the full suite.
3. Virtual DJ Pro: Professional Mixes Without Expensive Hardware
Virtual DJ Pro is an audio mixing software solution for DJs and radio broadcasters alike. Available for Windows and Mac, it comes with old school style vinyl and CD-based mixing desks for beat mixing and media management cueing.
The idea behind Virtual DJ is that absolutely anyone can start mixing tracks together without the need for loads of expensive equipment, instead giving you everything you need to make awesome sounding mixes just like professional DJs.
2. Mixxx: Technical Mixer for Radio Experts
Mixxx is an advanced open-source DJ software. It's completely free and works with Windows, Mac, and Linux systems like Ubuntu.
It's ideal if you handle quite a lot of tracks and recorded shows as it comes with an advanced library management system. Use it to update your track's info like titles, artists, and albums using a built-in ID3 tag editor. When broadcasting from Mixxx your track's details get shown to listeners via the player, so it comes in handy as everyone can see what you're playing.
Mixxx is great for beat syncing tracks with up to 4 decks. Invite guests onboard by adding several microphones at once and easily map external mixing decks with MIDI controllers. If you broadcast live shows often then you can repeat them by recording in Mixxx and adding them to your library.
1. BUTT: Free & Easy to Use Encoder Available on All Platforms

BUTT is by far the easiest tool to broadcast live to your online radio station. Free and easy to use, it offers a simple way to get online no matter if you're on Windows, Mac, or Linux systems.
BUTT comes with a built-in encoder, which means you don't need additional software or a plugin to connect to your station. Broadcast using external equipment like microphones, mixers, and even pre-built mics. However it only handles live feeds like talking into a mic or through your computer's sound card, so you can't play audio from a media player unless you using Soundflower (Mac) or Stereo Mix (Windows) to broadcast all your computer's audio.
Which is the Best Audio Streaming Software?
Audio streaming software ranges from simple encoders to full-blown out playout systems with everything like audio restoration software. But without a good hosting platform, your radio station won't go very far.

Radio.co is the best all-in-one platform that works with all software listed above. Broadcast your shows live to your radio station or automate them into playlists for when you're not around. Everything is in the cloud, so you can turn your computer off and let Radio.co do all the hard work, this way your listeners will always be able to tune into your shows without worrying about downtime.

New to radio? Get help and sound advice booking a demo.