15 Best Online Radio Stations To Listen to in 2023
Looking for that new sound? Choose from a 'pick and mix' of best online radio stations from 2023 by exploring a tasty selection of shows you've probably never heard of (but should definitely check out).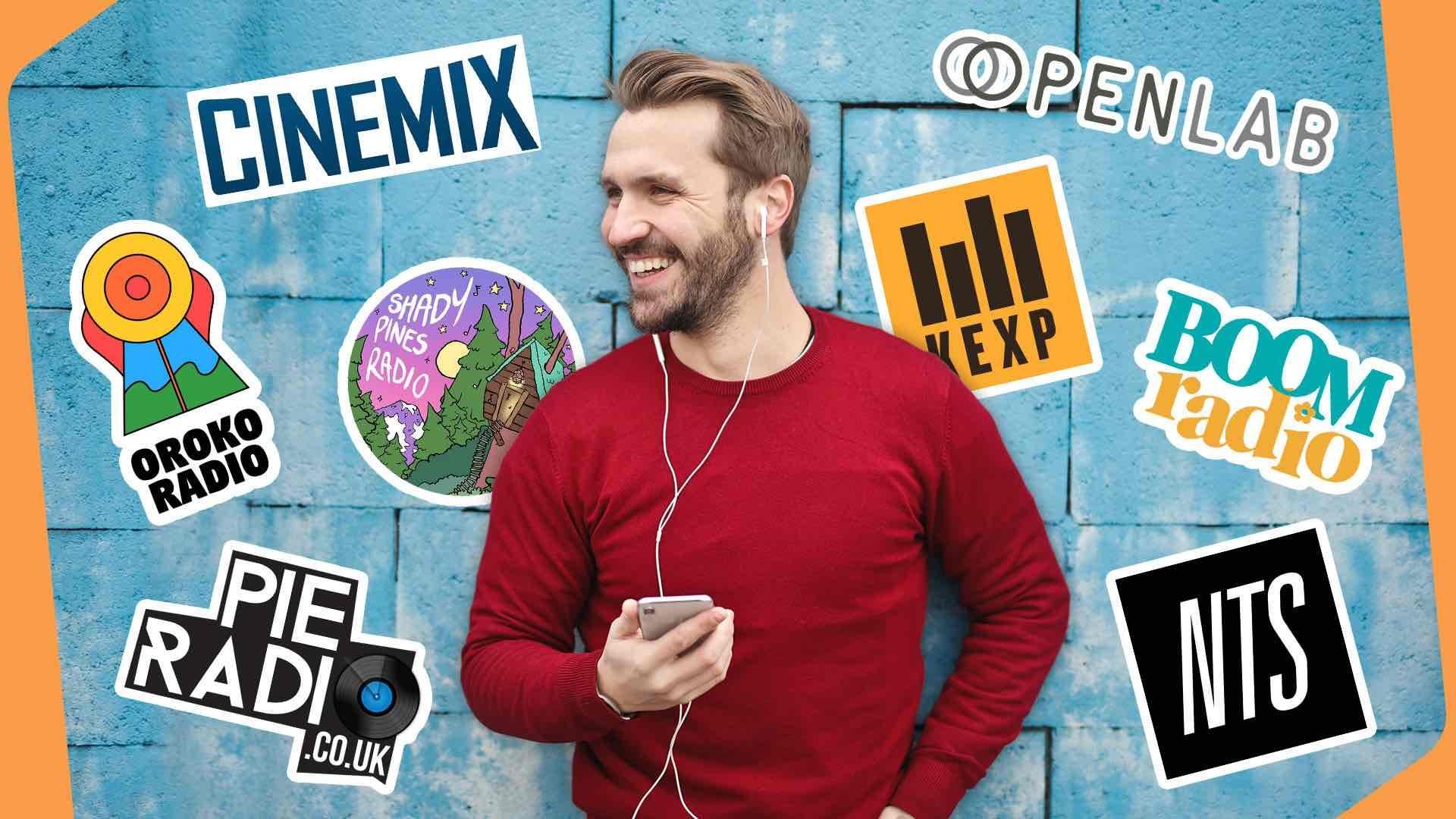 What makes a good online radio station? Irrespective of genre, we think it's top quality content and production. Along with a seamless way to listen and a reliable stream. Sadly, the hot online radio stations (Worldwide FM, No Signal) of yesterday are no more. But there are plenty going strong. In no particular order, here are the best online radio stations worth listening to in 2023.
15. Rinse FM


At its core, Rinse FM, is a London thing but it's reach beyond the UK's capital earns it a spot on this list. Rinse FM is responsible for pushing forward UK genres like drum & bass, jungle & grime. All music genres that started in the UK, but grew to global phenomenons. Now, listeners can select from 3 channels: Rinse UK, Rinse France or Kool FM to hear the best underground music.
14. Oroko Radio


Oroko Radio is all about platforming talent. As well as facilitating the exchange of ideas between Accra and the rest of the world. Tune in and you'll get tasty mixes of anything from Amapiano to Zilizopendwa. Sonically speaking, this is one of the most exciting online radio stations on this list.

But in their own words, the Ghana-based station's mission statement is to:
"seek to reclaim and recenter narratives from the African and Diasporic artistic communities, with a particular focus on local perspectives in Accra."
(Proudly hosted by Radio.co ❤️)
13. dublab

The best music radio stations are where DJs, musicians and artists themselves choose the tracks. And dublab is a prime example of this, as it gives its DJs full reign. This modus operandi clearly resonates with listeners. It's played a part in dublab growing to have sister stations. The affiliate stations in Germany, Brazil, Japan and Spain all share the vision of free-form radio.
12. Boom Radio

As the name suggests, Boom Radio is for the baby boomer generation. This generation says it's been disregarded by traditional radio stations in favour of younger audiences. So Boom Radio is filling the gap. Expect songs from the 50s onwards. Boom Radio is also a DIY online radio station success story. It doesn't have a permanent studio, instead it goes live from its presenters homes.
11. Soho Radio

As the name suggests, this station broadcasts street level from London's and New York's Soho districts. Soho Radio gives their presenters complete freedom. It boasts an eclectic roster of 250+ live shows from both cities. Including shows from UNKLE's James Lavelle and Metronomy's Anna Prior.
(Proudly hosted by Radio.co ❤️)
10. iLLANOIZE

iLLANOIZE is a black-owned radio station in Chicago, featuring conversations and music from key artists across the hip-hop, drill and R&B scenes to name just a few! iLLANOIZE's radio hosts are all incredibly talented interviewers, who can seamlessly curate insightful, deep and refreshing conversations with their guests.
(Proudly hosted by Radio.co ❤️)
9. Cinemix

We love a radio station that's a bit different. Cinemix is an online station playing only film and TV soundtracks. We all know a great soundtrack is often synonymous with the film or TV series' quality. And the curation is undoubtedly an art form in its own right. Cinemix is for those that appreciate this art form and want to hear some expertly curated songs.
8. KEXP
KEXP is Seattle's station with incredible listener support and for good reason. The station boasts the best in independent, alternative and left-field music and regularly schedules exclusive live performances from musicians that are up-and-coming or already revered.
7. Solid Gold Gem

Solid Gold Gem is another golden oldies station, broadcasting 24 hours a day, 7 days a week. Solid Gold Gem's roots lie in the history of station, GEM-AM, which broadcast to the East Midlands in the 1980s and 1990s. Some of the GEM-AM broadcasters created Solid Gold Gem in 2012, and now it broadcasts to the UK and beyond via the internet. Unlike it's big media competitors, Solid Gold Gem is advert free.
(Proudly hosted by Radio.co ❤️)
6. OpenLab FM


Openlab FM was founded in 2013 by the legendary electronic music composer Robert Miles and broadcasts online and on FM from Ibiza. The station brings together visual artists, architects, DJs, producers, and musicians to deliver its visions of a future world. OpenLab FM takes on a different format to many radio stations, in that it doesn't have any live shows. Instead, its roster of creatives produces their shows for on-demand listening. And if you listen live, you'll get entirely human-curated playlists, arranged fittingly for the time of the day.
5. Shady Pines Radio

Shady Pines Radio was set up in the COVID-19 pandemic as a way to connect Portland's creatives. And since then it's gone from strength to strength. The station's involvement has snowballed. Now it hosts over 75 shows and has built a highly supportive, creative community.
(Proudly hosted by Radio.co ❤️)
4. Pie Radio

Listeners can hear the freshest UK rap, drill, amapiano, afrobeats & R&B from Greater Manchester's number 1 youth-led online station, Pie Radio. One thing that distinguishes Pie Radio is how they use their social media. Rather than just promote their radio program, Pie Radio have made their socials a go-to source for keeping up to date with news, entertainment, music and events.
(Proudly hosted by Radio.co ❤️)
3. Vintage FM
If you think they don't make songs like they used to, then Vintage FM is for you. It exclusively plays songs that are 40+ years old and were originally released on vinyl. Broadcasting 24 hours a day, 7 days a week from Australia, this your one-stop shop for all the golden oldies.
(Proudly hosted by Radio.co ❤️)
2. Radio Paradise

Radio Paradise provides alternative tunes all mixed harmoniously by their two hosts - and with no ads. Radio Paradise has 3 channels: 'Main mix', 'mellow mix' and 'world/etc' mix and is a unique online radio station in that you can skip songs you don't like.
1. NTS

When many think online radio, they think NTS. NTS is an online radio stalwart, that's inspired many music stations over the years. Starting off in London, NTS also broadcasts from Manchester (UK) and Los Angeles as well. Jump in and delve into a world of sub-sub-genres from taste-makers, established DJs and more alike. For the music fans to the heads.

What Would Be On Your List?
That's our list of the 15 best online radio stations. But what about yours? Which stations are under-appreciated and are any overrated? Let us know over on Instagram, Twitter (or X, whatever you to call it these days), Facebook, or TikTok.