Best Radio Software for Windows
Broadcast using the best radio software for Windows with Radio.co Broadcaster, our simple all-in-one solution for streaming shows live to your listeners.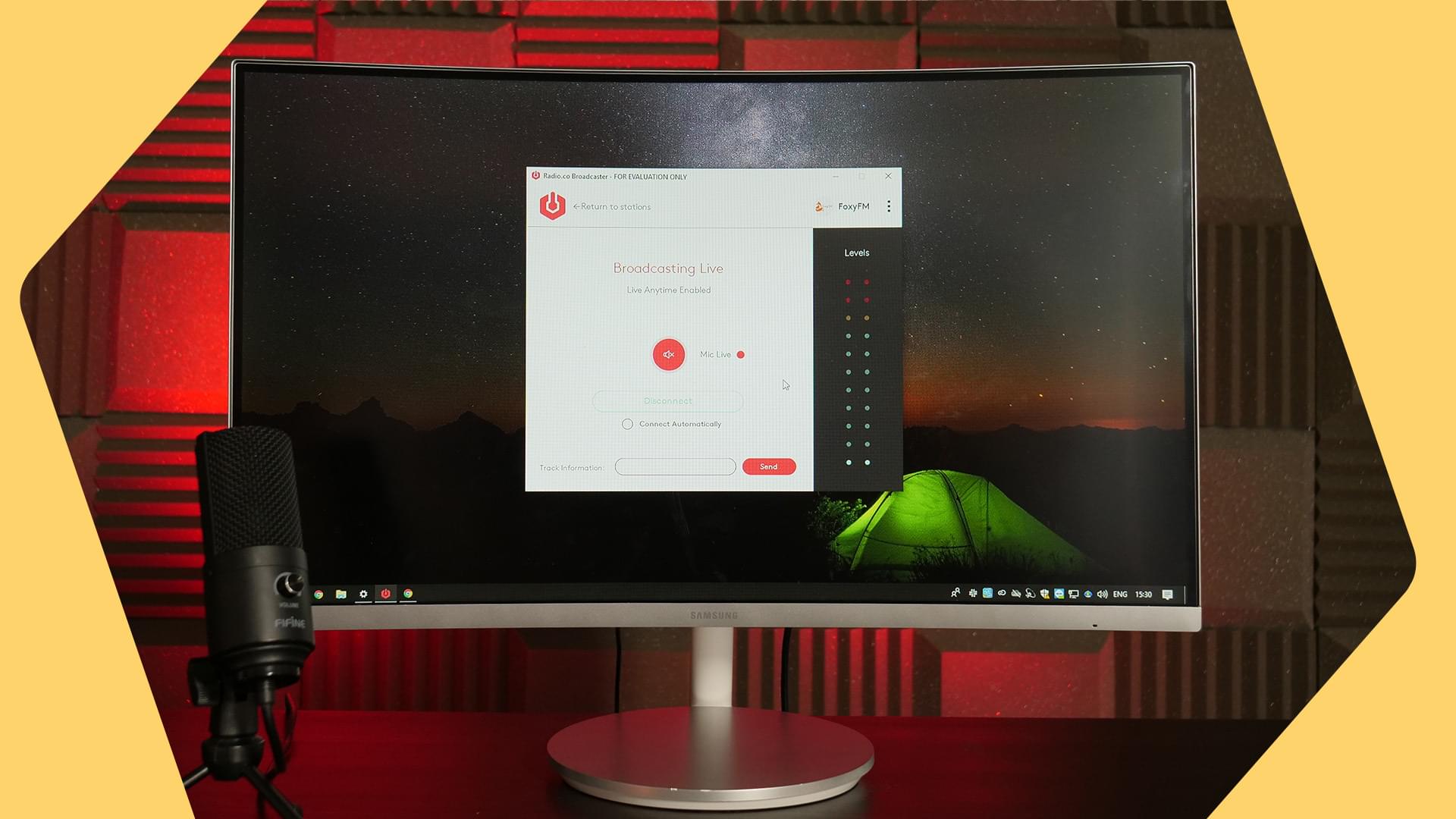 As a broadcaster, you want to the best tools for managing shows and reaching listeners. Nobody has time for confusing and technical software anymore. Sharing your station should be as simple as clicking a button, that's why we believe the Radio.co Broadcaster is the best radio software for Windows.

Simple and easy to use, connect and broadcast live in minutes without any technical mumbo-jumbo. Just sign-in to your Radio.co account, connect to your station, and reach your listeners.
What is Radio.co Broadcaster?
Designed with simplicity in mind, the Radio.co Broadcaster allows you to connect live to your Radio.co station with virtually no set up required. Whether you're new to radio or an experienced broadcaster, the simplicity will be a breath of fresh air!
Why Radio.co Broadcaster is the Best Radio Software for Windows
Most broadcasting software these days have all the bells and whistles, but for newcomers it can be overwhelming and downright confusing. We believe the best radio software for Windows is one were you click a button and everything just works. The Radio.co Broadcaster has been designed with simplicity and ease of use in mind, along with:
Free: Radio.co Broadcaster is completely free for you to download, setup, and use with your online radio station.
Minimal Setup: Once you've signed in using your Radio.co email and password, everything gets setup automatically. There's no technical server info to input and no fiddly settings to configure.
Audio Ducking: Automatically duck your audio when your microphone is in use. Set the levels so audio gently fades tracks into the background, allowing your voice to sound crystal clear to listeners.
Live Support: Unlike most broadcasting software, we have a real team of professionals ready to help incase you need a hand.
We're constantly evolving the Radio.co Broadcaster. If you have any suggestions or would like to see a new feature, drop our support team a message.
How to Setup Radio.co Broadcaster
Once you've installed the broadcaster, you'll need to start the application by double clicking on it. You'll then see the below screen, where you need to click on the 'Sign in using Radio.co' button.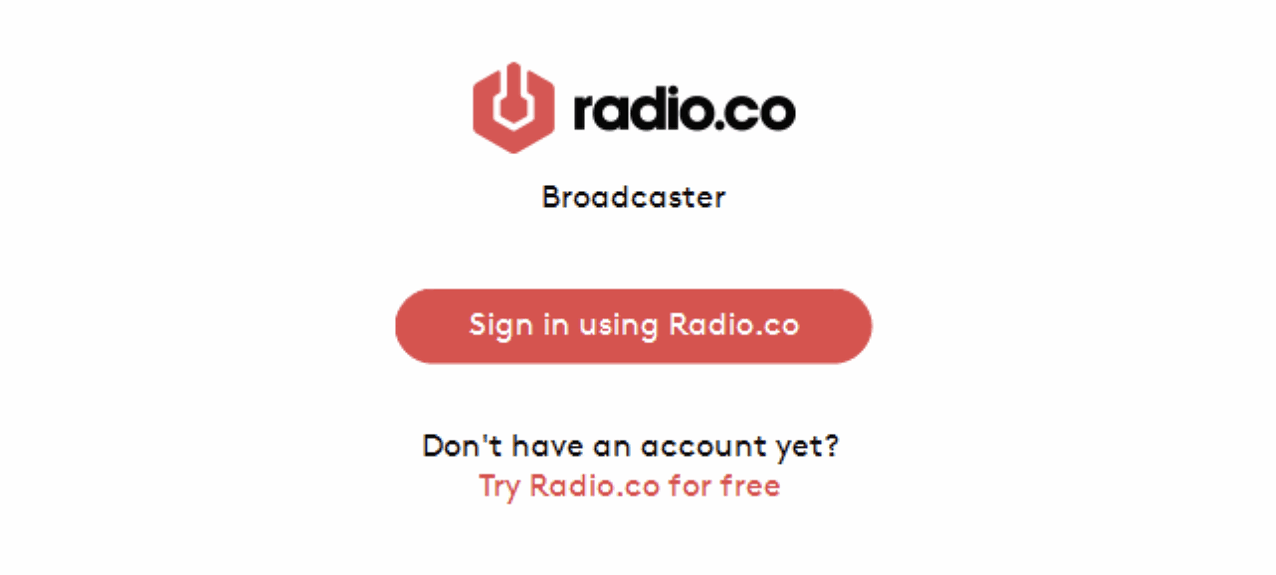 Once you click this, it will open up a webpage in your default browser. If you're not already signed in to Radio.co, it will ask you to enter your log in details.

If you're already signed in, you'll skip the log in section and go straight to the authentication page. Here, you will be asked to authorise Radio.co Broadcaster to connect with your Radio.co account. Please click 'Allow'.
Once that's done, the broadcaster will ask you to select which station you want to broadcast live to. If you only have a single station with Radio.co, just that one station will display. However, if you have multiple stations, then you'll have to select which one you'd like to control.
Any it's as easy as that! You're now ready to go live with the Radio.co Broadcaster.
If you come across any issues or just want to speak to us then we're also available for a quick chat. Either email us at studio@radio.co or talk to us live in the help centre (just hit the speech bubble in the bottom right corner).