How to Broadcast Live Radio from Your Phone
How you can broadcast live radio from your phone or tablet anywhere in the world over a cellular network or your wi-fi at home.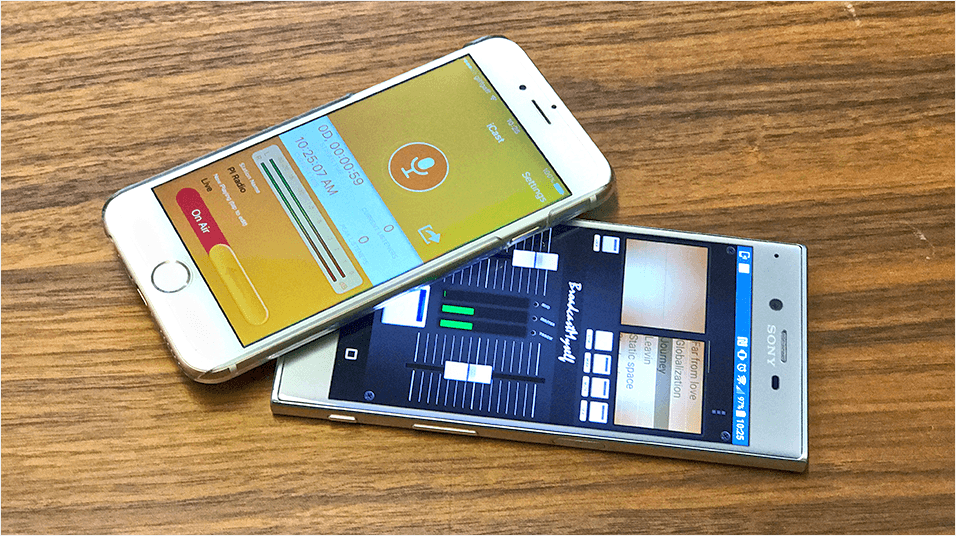 One of the great things about online radio is that you can connect from practically anywhere as long as you have an internet connection, you can even broadcast live radio from your phone.
Broadcasting from anywhere using your smartphone or tablet is ideal if you're on the move reporting news or covering a music festival and other live events. We're going to show you how you can broadcast live radio from your phone on both iOS and Android devices.
Broadcast Live Radio from Your Phone Checklist
In order to broadcast from your phone, you need to know the basics on how to connect to your station without any issues.
Stable Internet Connection
A stable connection from your phone is required to establish and keep your stream open without network drops. Wi-fi networks at home, office, or hot-spots should be able to maintain your stream if you intend to use 128kbps or higher, however, if you're on a slow connection then try broadcasting at a low bitrate.
We recommend 64kbps or less, especially if you're on a cellular network and in a low coverage area. If you're not sure on your connection's upload speed then use Speedtest.net - 2mpbs upload or higher should be ok.
Access to App Stores
In order to install the broadcasting app for either iOS or Android, you need access to the app stores.
iOS devices need an iTunes account, whereas Android devices need a Google Play account. The apps we recommend are on these stores, however, there are others out there you can use, but we recommend the ones in this article for ease of use and compatibility with Radio.co.
Online Radio Station
You need access to an online radio station in order to broadcast, either your own or as a DJ on another station.
Radio.co works perfectly with the apps in this article and many others, so it's ideal if you're thinking about starting your own station. You can start a 7-day free trial and get broadcasting today from your phone by heading here.
Android - BroadcastMySelf (Paid)
BroadcastMySelf is a paid Android app that supports Radio.co stations. Broadcast from your phone's mic and out to your radio stream online.
Features include recording your audio and saving in .mp3, a mixing console with two channels for your microphone and tracks, and mic and track gain settings.
How to Broadcast Using BroadcastMySelf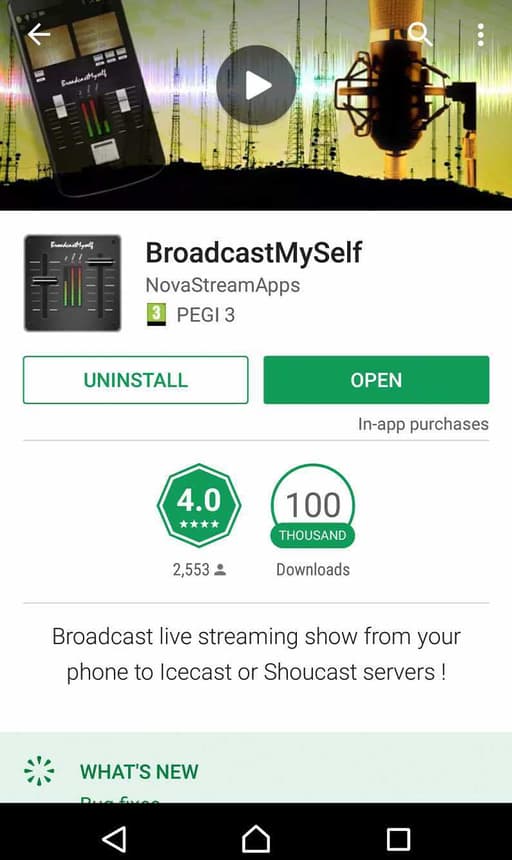 Open up the app when installed, then click the top-right menu icon (3 dots).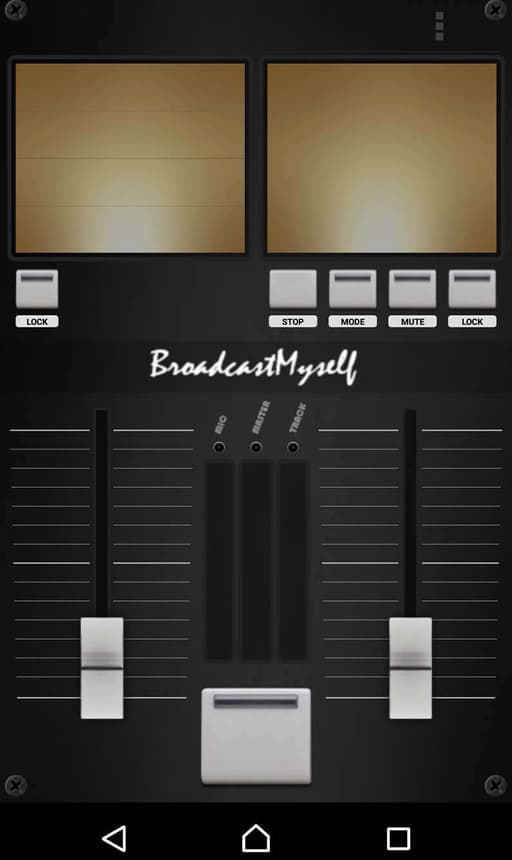 Select Output Mode, then choose Icecast v2 Server.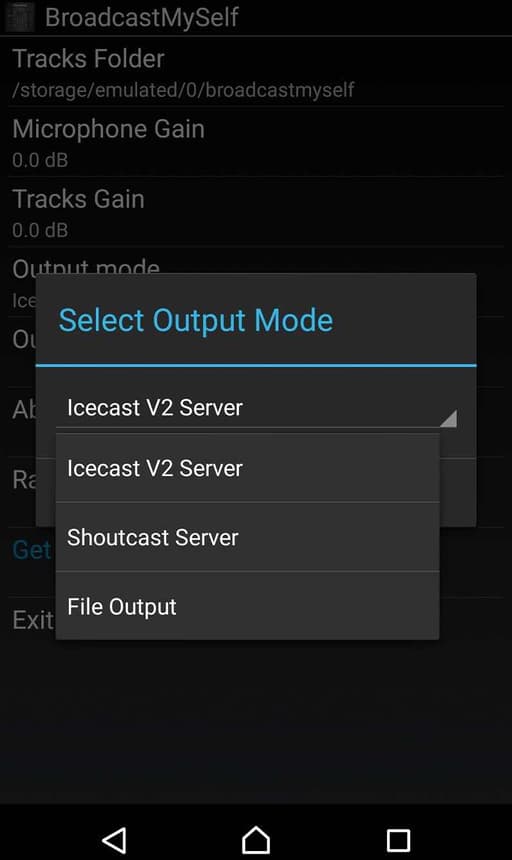 Select Output Settings.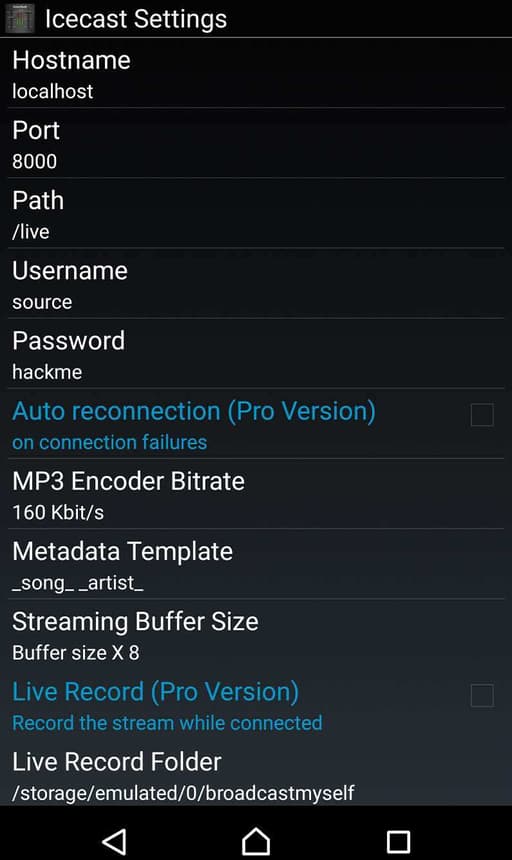 Enter your station's details as follows:
Hostname: [transcoder].radio.co, e.g. silver.radio.co
Port: 1234
Path: / (delete everything after the forward-slash)
Username: Blank (delete everything in this box)
Password: Your live broadcasting password, e.g. 1a2b3c4d5e
MP3 Encoder Bitrate: Your station's bitrate (we recommend 128kbps or lower)
The Hostname, Port, and Password can be found in your Radio.co Dashboard by going to the Live tab. After entering the correct details, you'll need to restart the app for the changes to take effect.
After opening the app, you can add some tracks to the app by going to the settings menu, then tapping the Tracks Folder option. To navigate the folders, press the Parent option and go back, then when you have found the folder you want, tap on it and then select Choose - This will allow BroadcastMySelf to play music on air.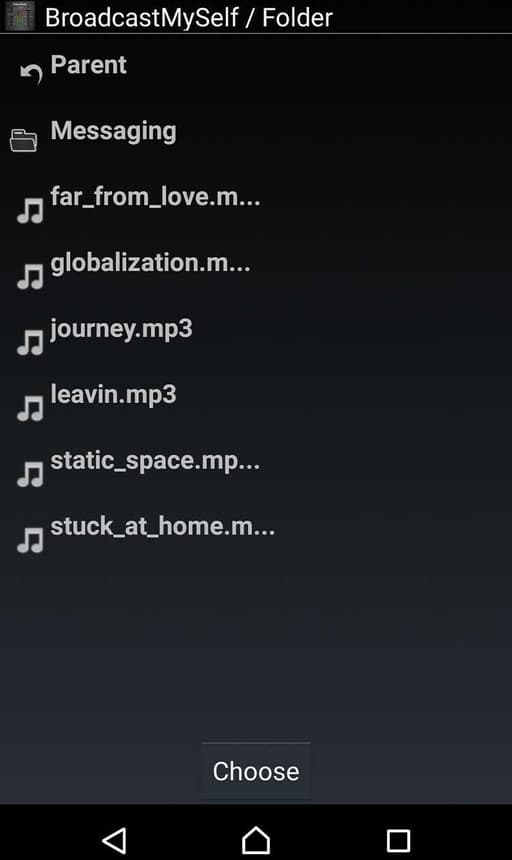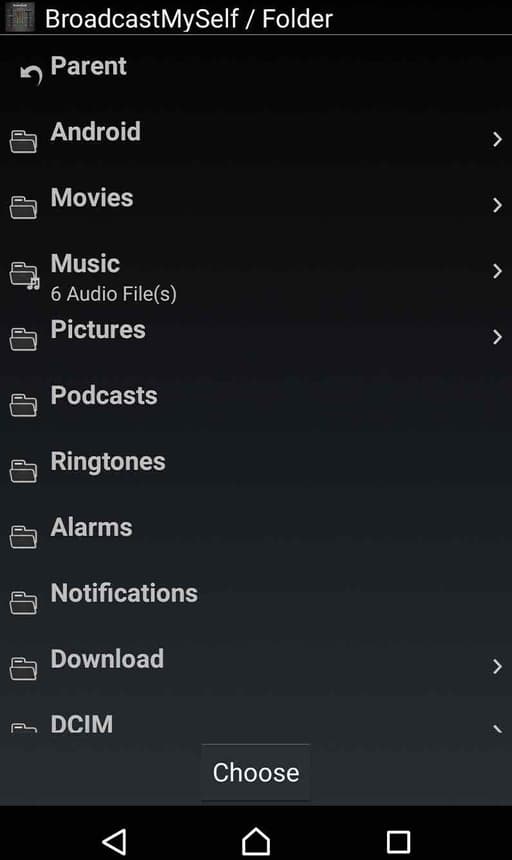 Go back to the main screen and press the centre button. A dialogue saying Connected should appear. (NOTE: You will need to have a live event scheduled to connect).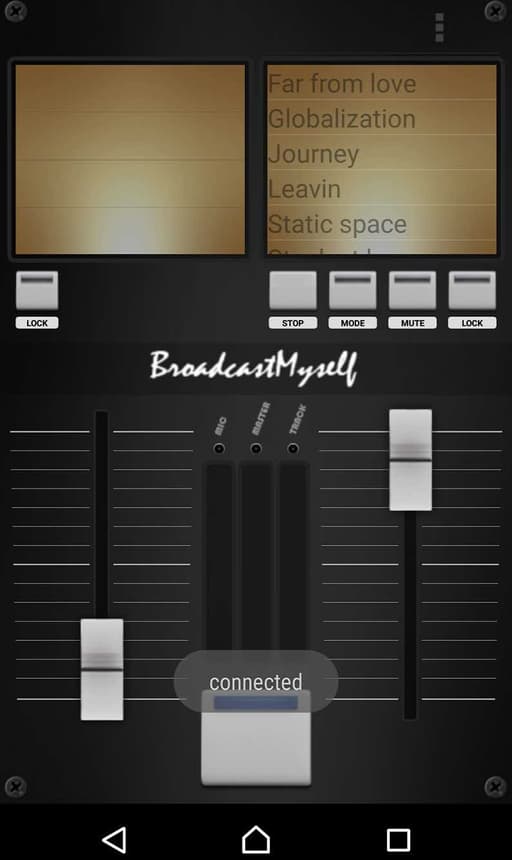 You are now broadcasting! You can turn up the levels for your microphone on the left fader and the levels for the audio on the right fader. Select the tracks you want to be played by tapping on the track on the right-hand side.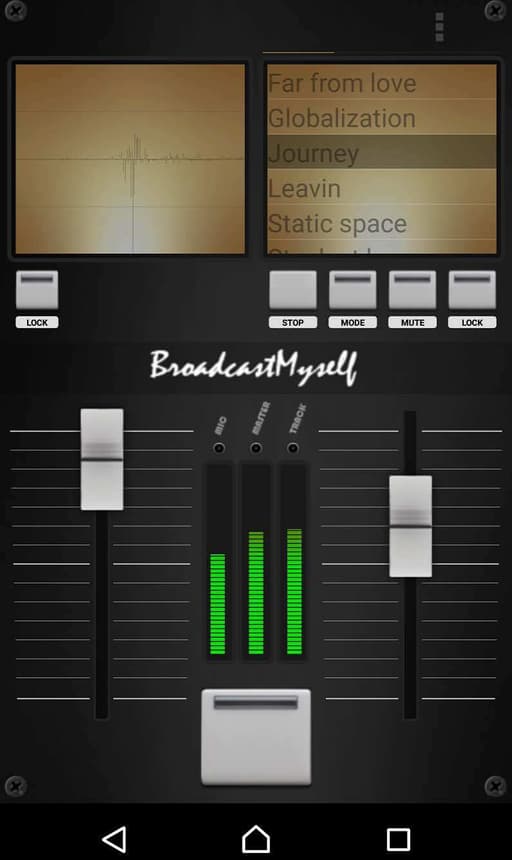 To disconnect after you're done, just hit the central button again.
iPhone - PocketStreamer (Free)
PocketStreamer is a simple to use and elegant iOS app that works with Radio.co stations. Broadcast from your phone using the MP3 codec with adjustable bitrate. Connect to your Radio.co account and PocketStreamer will automatically enter all the connection details so you can broadcast live in a matter of seconds.
How to Broadcast Using PocketStreamer
PocketStreamer is a free to use iOS app that works with iPhone, iPad, and iPod touch - get started by downloading the app here.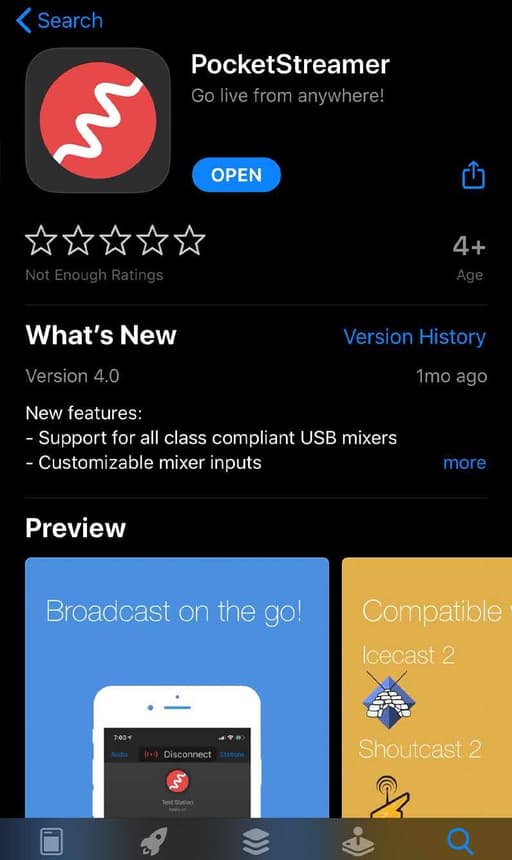 Once installed, open it to find a list of server types, then select Radio.co.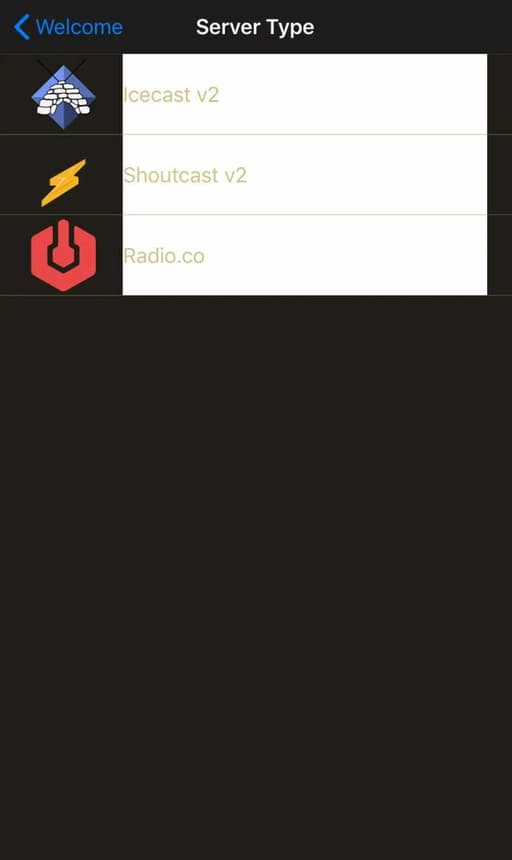 Once you've selected Radio.co, it will open up a browser page outside the app asking you to sign in with your Radio.co credentials.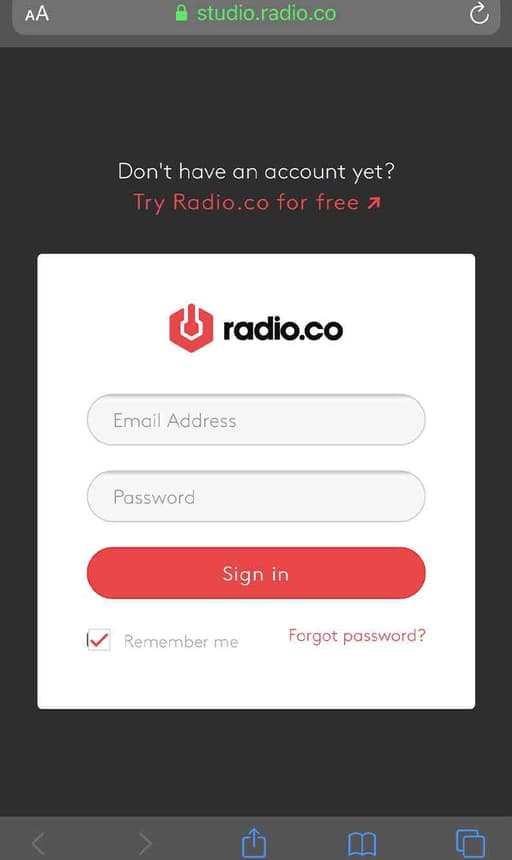 Once you've signed in, give permission to PocketStreamer to access your Radio.co Account by selecting Allow.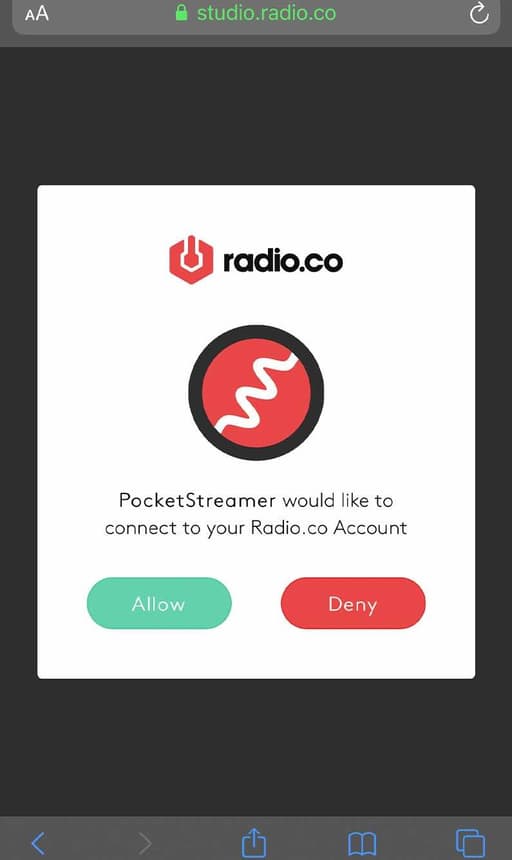 Once confirmed, the PocketStreamer app will come back on to your screen and you'll see a permission box appear asking whether you'd like to give PocketStreamer access to your microphone - select OK.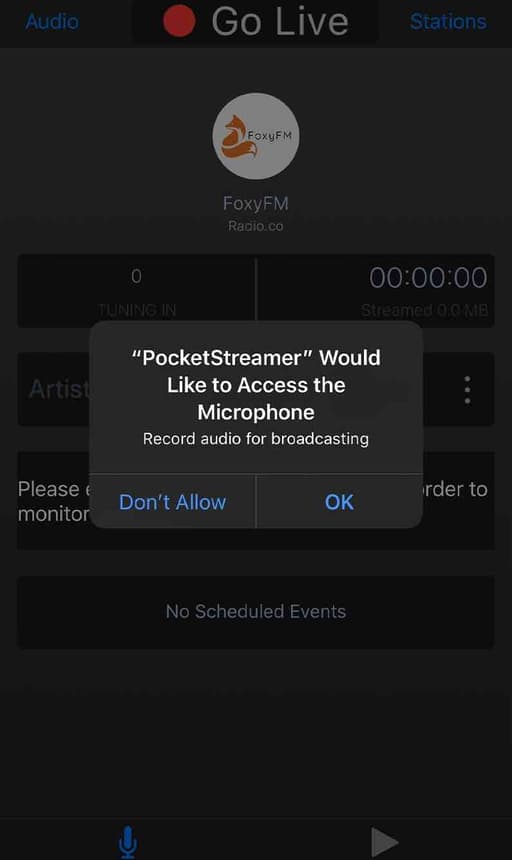 And that's it. You can now broadcast from your iPhone live (provided a Live DJ event is scheduled or Live Anytime is enabled in your Radio.co account) by clicking on the 'Go Live' button at the top of the page.
Knowing how to broadcast live radio from your phone is really simple with either the BroadcastMySelf Android app or the Pocketstreamer iOS app. If you're using something different or have any recommendations then let us know in the comments below.
Did you know, you can start your radio station today for free with your 7-day trial - Get on-air and broadcasting in minutes with Radio.co's easy to use platform by clicking the button below.