Build Your Own Radio Station: Quick & Easy Setup
Build your own radio station with the help of Radio.co. Follow this quick and easy guide designed for newcomers to get broadcasting in just a few clicks.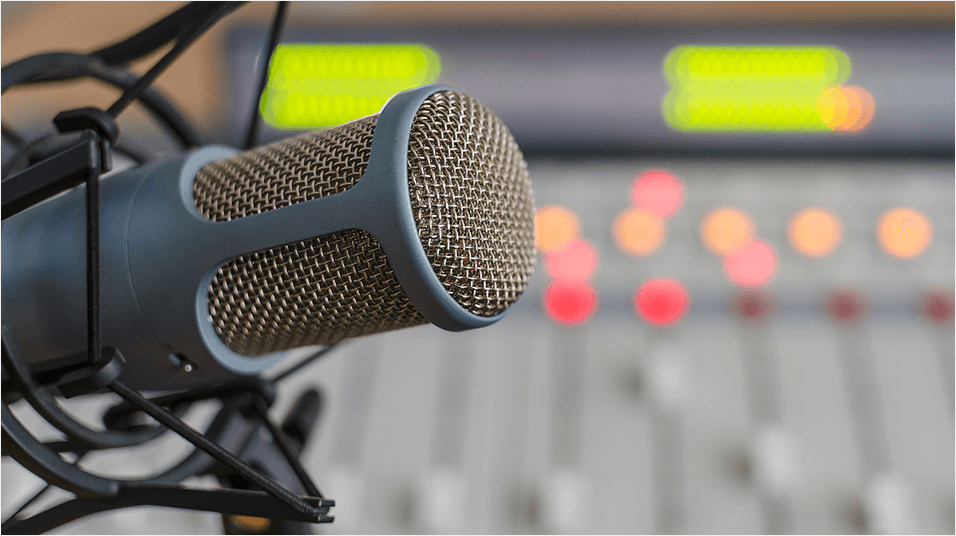 With millions of listeners around the world tuning into radio each week there's really never been a better time to build your own radio station. You can actually get on-air right now in just a few clicks. Start your 7 day free trial by clicking the button below.
If you need to know the ropes before broadcasting online then get to grips with what you need, how to stream to your station, grow your audience, and more.
What Do I Need?
Contrary to common belief, you don't really need much to start broadcasting, just the following:
Internet Connection
Microphone
Radio.co
If you don't plan on broadcasting spoken word, just music, then a microphone isn't necessary. A connection online is required however to upload tracks and stream shows locally. You can do all of this through us here at Radio.co. We're one of the Top 10 Technology Companies in the UK, so you know you're in safe hands.
Should I Have a License?
This is quite a common question we get asked about. Really there's no simple answer. It depends on what you're broadcasting, who you're broadcasting to, and where you're broadcasting from. In most cases playing out your own music or spoken word doesn't require a license online, however commercial music does.
With that in mind it's best to consult a qualified professional or the relevant authority for your country regarding copyright and licensing. Know what you can do to protect yourself and the licenses available to you by heading here.
What Equipment Do I Need?
Not much really. Forget about mixers, audio processors, and other high-end equipment. You just need a rock solid microphone that will last.
Microphone
We recommend the Behringer B1 and the Rode Podcaster, both are great cost effective microphones ideal for home setups.
The Behringer B1 is reliable and really affordable. It has a wide diaphragm for picking up clear audio from afar. The only problem is it requires an XLR connection, but you can get an XLR to USB cable so it will hook up to your computer. Buy on Amazon USA or Amazon UK..
The Rode Podcaster is just as good with it's excellent noise cancelling capabilities. Adjust the volume control with a dial on the mic itself, which is excellent for little tweaks here and there. The best thing about this mic is it's USB connection, so you can join it directly to your computer. Buy on Amazon USA or Amazon UK.
Microphones pick up every little bit of audio, so if you nudge or bang it by mistake then that's going to get heard. Keep it steady and in place by using a stand and shock mount.
Stand & Shockmount
Most microphones don't come with a pedestal to keep it in place. A stand and shock mount can hold your mic and reduce vibrations for uninterrupted audio. Buy on Amazon USA or Amazon UK.
However, stands take up space on your desk and can often get in your way. Instead, attach a boom arm to the edge of your table and adjust it to your position.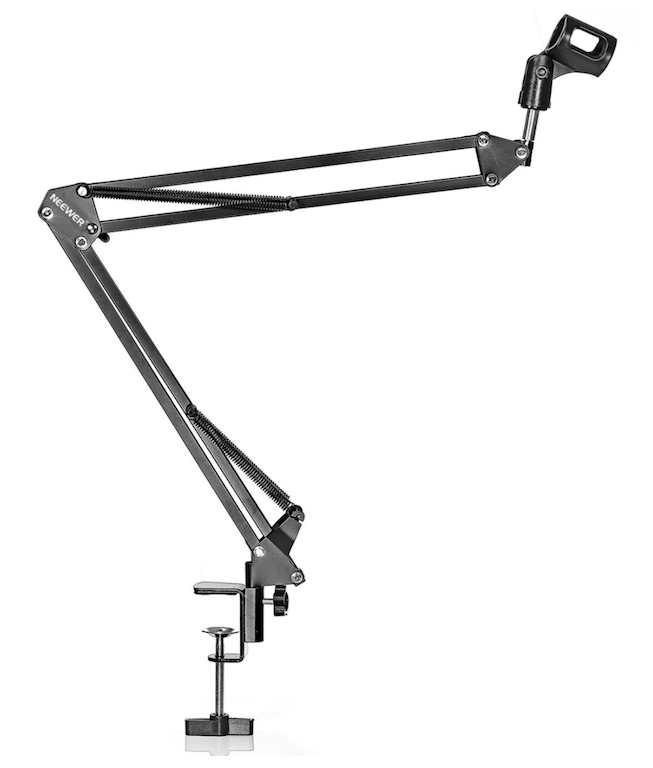 It works much like a crane. Attach your microphone and shock mount to the end, then adjust the height and swivel to suit your position. Buy on Amazon USA or Amazon UK.
Headphones
Radio requires you to listen for long periods, it kinda comes with the territory. Find a nice pair of headphones like the Sony MDRZX310. They're lightweight, foldable, and affordable. Buy on Amazon USA or Amazon UK.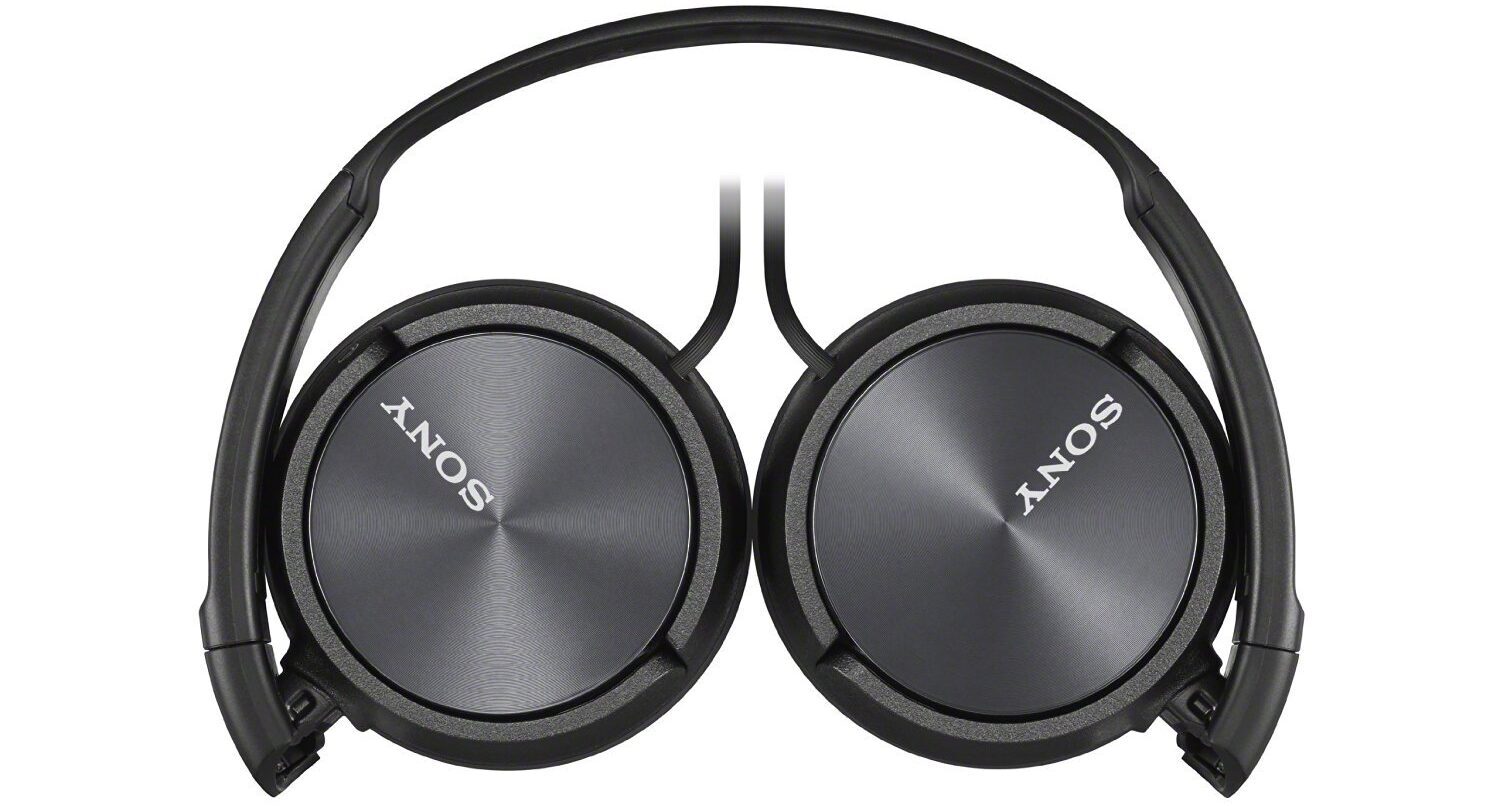 Alternatively, try a wireless pair like the Bluedio U. Much like the Sony headphones, they're lightweight and foldable but offer a more comfortable feel with leatherette cushion padding around the ear cups.
Have the freedom to move around with no wires. The Bluedio U has 25+ hours of battery, so you can wear them for a couple of long sessions without having to charge them. Buy on Amazon USA or Amazon UK.
Advanced Equipment
If you're looking to take your setup that one step further than we have a few suggestions in mind worth checking out.
Audio Interface
Studio condenser microphones, like the Behringer B1, need something called "phantom power" to run properly. Audio interfaces like the Focusrite Scralett 2i2 offer that and more.
Connect up to 2 microphones and use it to enhance and adjust your volume. It's a neat little box that's worth using if you have a guest on board. Buy on Amazon USA or Amazon UK.
Microphone Processor
Much like an audio interface, a microphone processor powers your mic and enhances your voice. The major difference is its advanced capabilities. The DBX 286S for example gives your voice a grander feel and added punch, so you sound crystal clear.


They're also great at removing unwanted noises in the background by cleaning up your audio. Harsh sounding words that begin with S, P, and B are also reduced, this makes them softer on the ears. Buy on Amazon USA or Amazon UK.
Broadcasting Desk
A broadcasting desk is a central control system to manage several channels of audio. For example, you can connect 2 microphones, a CD player, and a mobile phone, then enhance the audio and adjust the volume controls.
Professional radio stations use these for easier control of several pieces of equipment in one place. Broadcasting desks like the Behringer DX2000USB have 7 channels that let you mix and fade audio relatively easy. Buy on Amazon USA or Amazon UK.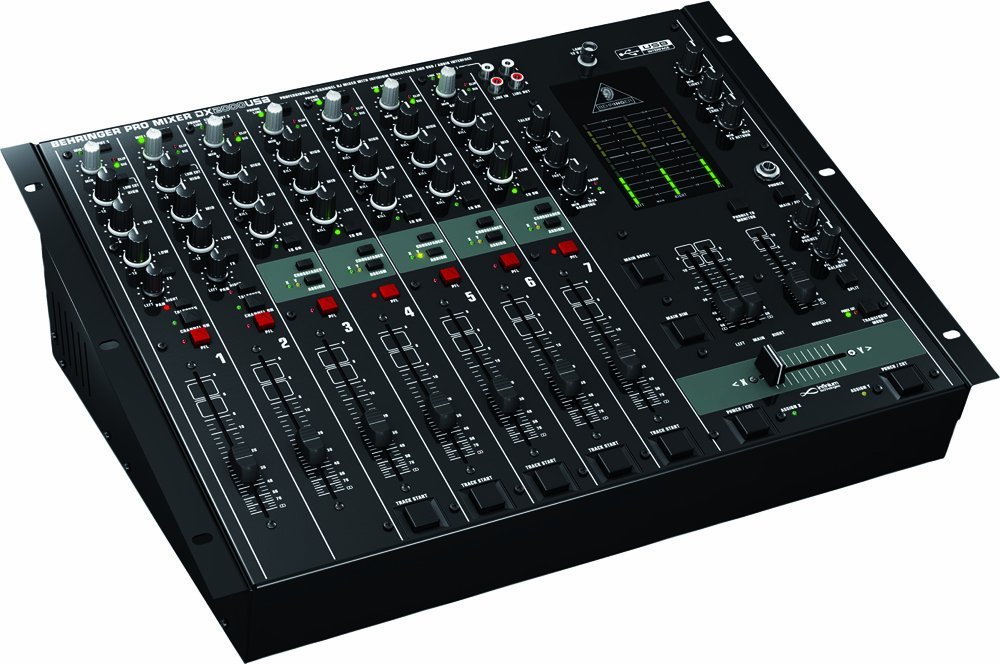 Broadcasting desks come in many different shapes and sizes, some offering more than others. For a run down of the best broadcasting desks on offer then head here.
How Do I Broadcast Online?
As long as you have access to an internet connection you can broadcast online and manage your station. However, the way you broadcast depends whether you want to go live or automated.
Live vs Automated
With Radio.co you can actually do both. Broadcast live radio from your computer or mobile phone; alternatively schedule tracks to play out in the cloud when you're not around.
The latter is ideal if you want to plan ahead. Schedule playlists throughout the week or even month at any time. You can take over at any point by connecting and broadcasting live, but to do that you need broadcasting software.
Broadcasting Software
Programs like Winamp and BUTT are needed to connect to your station and broadcast live on-air. Here are the best ones we recommend:
BUTT - Windows / Mac / Linux (Free)

BUTT stands for "Broadcast Using This Tool" and is available on multiple operating systems (Windows, Mac, and Linux). It's free, easy to install and use with Radio.co.
Download and install BUTT here.
Mixxx - Windows / Mac / Linux / Ubuntu (Free)
Mixxx is a free open-source piece of DJ software designed for Windows, Mac, Linux, and Ubuntu. Manage your entire library of music locally and mix your tracks with up to 4 mixing desks. Mixxx is ideal if you want greater freedom over your music with the likes of EQ control, mixing, and management of multiple microphones.
Download and install Mixxx here.
RadioDJ - Windows (Free)

RadioDJ is a Windows only free broadcasting software. It's ideal to manage music, playlists, and live shows to your online radio station.
Download and install RadioDJ here.
---
These pieces of broadcasting software are free to use, however there are other free and also paid ones available. Try others like Altacast, NextKast, Serato DJ, and more which can be found here.
How Do Listeners Tune into My Station?
Listeners won't spend long trying to tune into your station, if they can't access it within 30 seconds or less then you've lost them (possibly forever!). Try and make it as easy as possible to listen to your station, here are few ways you can do it.
Web Players & Listen Links
Create your own branded web players to embed on your site. These can be customised to match your station's design. Things like your logo, social media buttons, and custom player info can all be modified. Check out our partner station MCR Live's player:
If you don't have a website to embed your player, then point listeners directly to your stream, for example: stream.radio.co/s7ee52dd88/listen.
Radio Station Website
Listeners will search for your station online. Links to your social media accounts like Twitter and Facebook will most likely pop up first, however, the rest might not be as relevant. Your website should be the first thing listeners see - It's an official stamp to show you mean business and can be a great source for news and events for your station.
Build your website with Radio.co today - It's ideal for newcomers as you don't need to know a single line of code, just choose a theme and customise your pages the way you want.
iPhone & Android Apps
Currently, there's around 2.3 billion active mobile phones, this number will rise to a staggering 2.8 billion next year! Tap into this market by offering your own iPhone and Android mobile apps.
Customise the look and feel of your app, then submit it to Radio.co and we'll do the rest. Your app will be built and submitted to the app stores.
Design and build your app today by following this guide.
How Can I Grow My Audience?
An audience won't spring up overnight and start listening to your station, instead, you have to put in the time and effort to market it. A good place to start is to get listed on internet radio directories. They're free and simple to submit your station to, so we recommend adding yours to these 5 places.
5. Streamitter

Streamitter.com is a modern online radio directory listing thousands of radio stations from all around the world and every type of genre.
4. Dirble

Dirble is an open directory consisting of thousands of radio stations that allow you to get found for desktop and mobile listeners.
3. DeliCast
Listing over 7,000 stations, both internet radio and TV, DeliCast is a simple directory listing by country, genre, popularity, and more.
2. Streema

Streema is a free online radio directory to discover, share, and listen to radio stations from all over the world. There are more than 70,000 radio stations like BBC Radio 1, Absolute Radio, and more that anyone can tune into online.
1. TuneIn

Millions of listeners worldwide access online radio through TuneIn, so it's definitely the place to be. TuneIn is one of the best radio directories as listeners can easily access your shows, not to mention it's a free and a simple way to get discovered and grow your audience.
Want more places to submit your station? Here's our full list of internet radio directories worth checking out.
How Can I Make Money?
It doesn't take a lot of know how to earn money from your radio station. It's easy when you get to know just exactly what you need to do. Earn revenue and turn your station into a business with our Internet Radio Cash course. It's everything you need to know about building a self-sustainable station.
Start your Internet Radio Cash course today by heading here.
Build Your Own Radio Station - Get Started Today
Now it's over to you! Hopefully, this guide can be your roadmap into starting your own radio station. If you have any questions or need help then feel free to get in touch with our dedicated support team here.
Ready to get started now? Click the button below to start your 7-day free trial and get broadcasting today.