TuneIn On Air: Everything You Need To Know
Sound the klaxon because TuneIn has launched a new distribution platform: TuneIn On Air. Here's the lowdown on everything you need to know.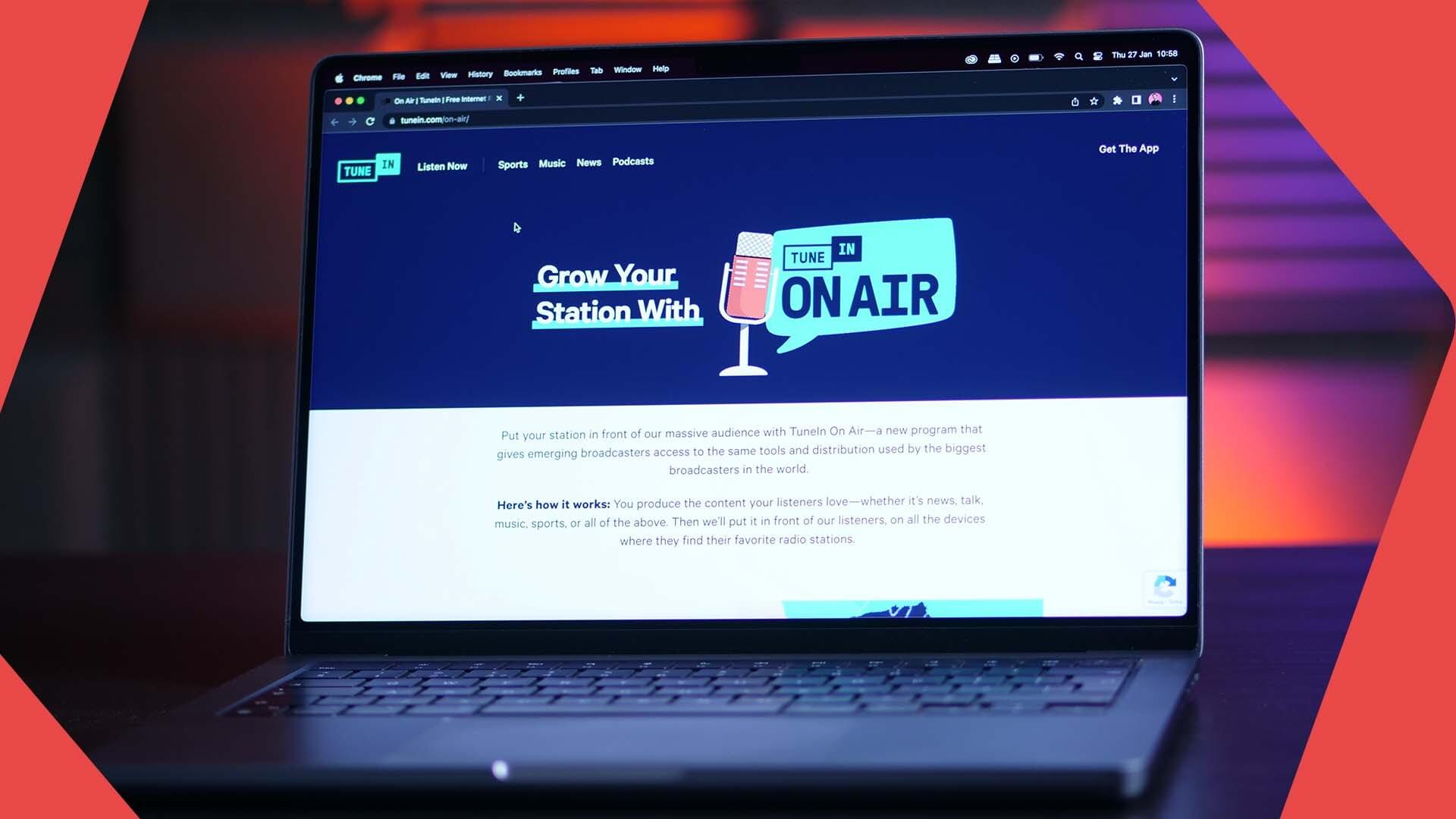 If you're wanting to expand the reach of your radio station, we've got some good news for you:
TuneIn has just launched a new distribution platform, TuneIn On Air, for broadcasters and content creators in the United States.
If you're wondering what this means, then just scroll down and let us fill you in.

What's TuneIn?

TuneIn is essentially a radio and podcast directory. It's a centralized place where users can find and listen to thousands of radio stations, podcasts and other audio content. It connects radio stations and audio content with listeners.

How Big Is TuneIn?
TuneIn is possibly the biggest radio directory in the world. It has 120,000 live radio stations on its platform and a whopping 75 million listeners.
So, What's TuneIn On Air?
TuneIn On Air is TuneIn's new distribution platform, aimed at emerging content creators and smaller broadcasters.

Why Does TuneIn On Air Matter?
TuneIn On Air is going to give smaller broadcasters the same distribution tools as the major players. It's promising broadcasters will be connected to 30 million listeners in the US, when they sign up to the TuneIn On Air platform.

But Can't They Just Do That With TuneIn?
Not really. In 2018, TuneIn stopped accepting new radio stations - with very few exceptions. Obviously this closed the door for many broadcasters. We're not entirely sure why, but TuneIn On Air means emerging content creators or those not already using TuneIn can get in on the action.

How Much Does TuneIn On Air Cost?
To get your station/podcast/content on TuneIn On Air, it's going to cost $249 a quarter. Which means you're looking at $83 USD a month. However, TuneIn has promised reduced rates for not-for-profit and educational institutions.

Who Is TuneIn On Air Available To?

TuneIn On Air is only available in America and to those broadcasting online already. Don't worry if you're broadcasting on FM/AM only, Radio.co can help get you online. Just book a demo with one of our experts and take it from there.
How Do I Find Out More And Join?
If this sounds like a bit of you, then head over to the TuneIn website to learn more and sign up.
Now is a super-exciting time to get involved in internet radio. If potentially reaching 30 million listeners sounds good to you (and hey! it's not impossible) then now's the time to set up your own radio station. When you're ready to give it a go, try our 7-day free trial.