Fighting Back Global and Bauer: The Rise of Independent Local Radio
A modern-day David and Goliath? Discover how proudly independent and local stations, Fylde Coast Radio and Lake District Radio, went against the tide of big UK commercial networks Global and Bauer.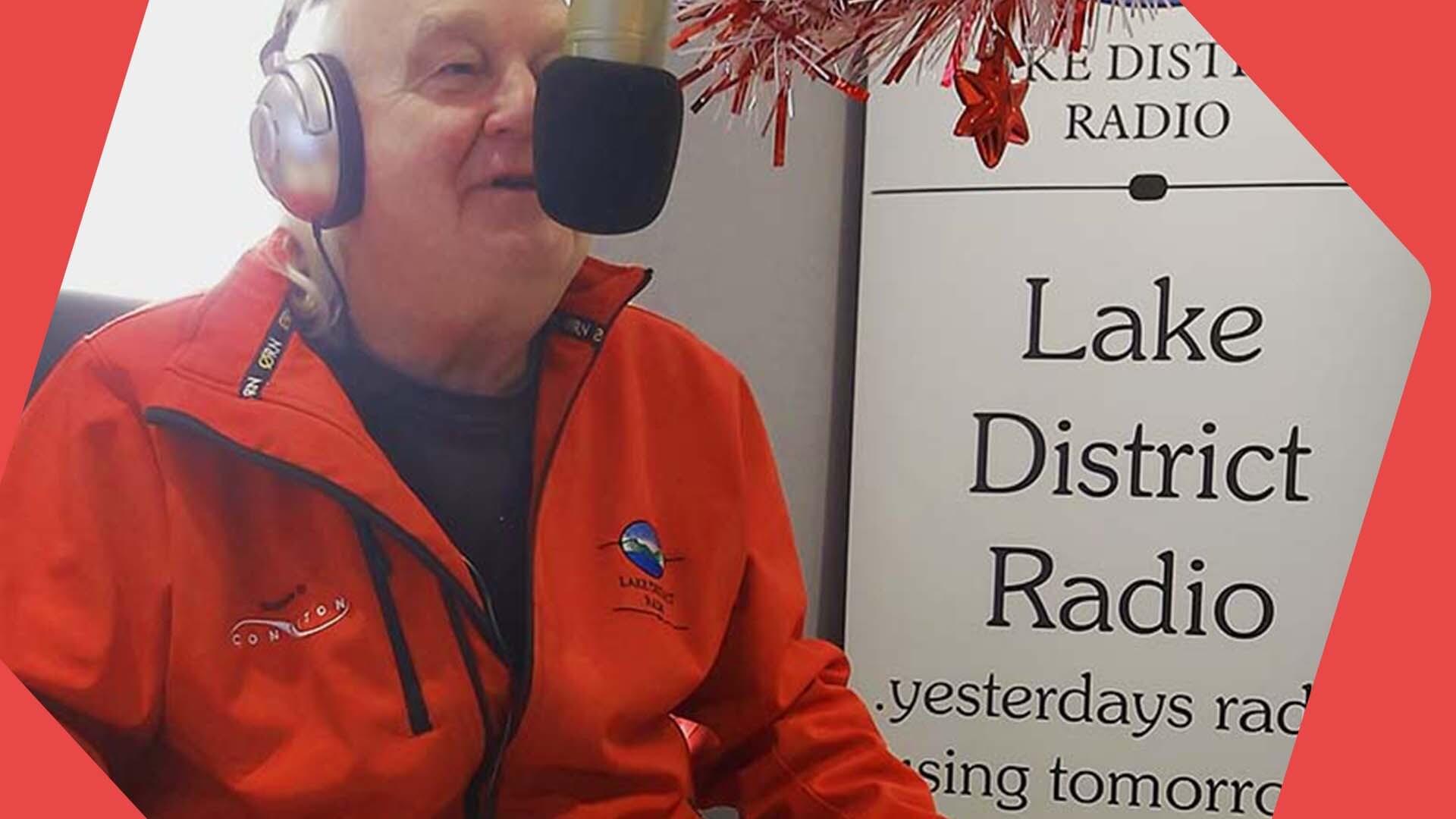 When Bauer Media and Global Media changed some local radio stations, one man was unimpressed. So, he decided to set up his own. Don Keady created Fylde Coast Radio, followed a couple of years later by Lake District Radio. As the old expression goes: if you want something done right, you better do it yourself.
Starting an Independent Local Radio Station (Or Two)
The story of Fylde Coast Radio and Lake District Radio starts with football and a Blackpool F.C fan. That fan was Don Keady. Don, originally from the North West of England, had lived across the world. Including Australia for a good 20 years. Don wanted a way of broadcasting Blackpool F.C's game commentary to fans to Down Under.
Don was inspired by radio stations he had volunteered at in Australia, America and Spain. In particular, an Australian station with a real local focus. Also, how presenters had free reign - within the station's brand - to bring their own music tastes to the table.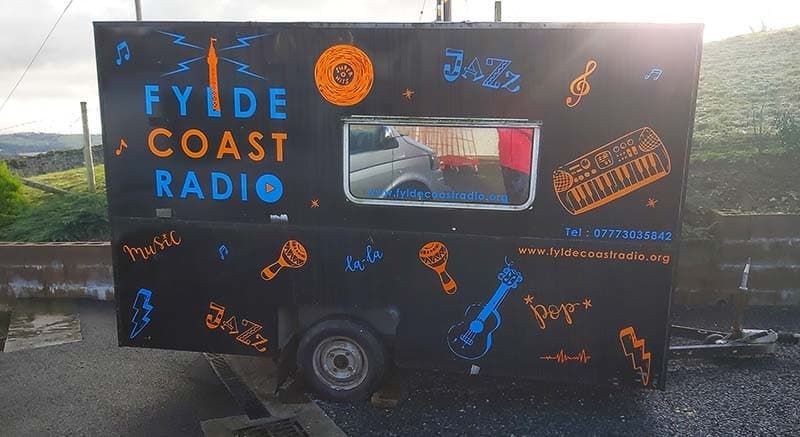 But back home in Lancashire, there was growing dissatisfaction with the local stations. There were three key players: The Bay, Radio Wave 96.5 and Lakeland Radio. Between them, they served south Cumbria and parts of Lancashire. Since being set up, each station enjoyed some decades of growth and success. But many locals were now saying as the stations got bigger, they were losing the local touch.
Don realised there was a gap in the market for an independent, local radio station. So he seized the opportunity and began setting up Fylde Coast Radio (FCR). First, Don did his market research. His team began talking to his target audience: Lancashire residents.

[Local residents] requested we make shows interesting, engaging, and unsanitised. And not just another 'one of those boring cheesy stations'.
From a technical standpoint, Don settled on Radio.co for ease and simplicity.

We started using Radio.co because the platform was the easiest to navigate.
Global and Bauer Bought up All the Local Stations
A worrying trend was emerging across the UK. Big media brands Global and Bauer were buying up local stations. Typically, the local station's branding was phased out. Then, the station would reemerge under one of the national brands.

This happened to The Bay and Lakeland Radio. Both snapped up by Global, The Bay was folded into Heart North Lancashire and Cumbria. While Lakeland Radio changed to Smooth Lake District Radio.
It was a similar story for Radio Wave 96.5, which broadcasted to parts of Lancashire and South Cumbria. Under Bauer, it merged with six other nearby stations to remerge as Greatest Hits North West.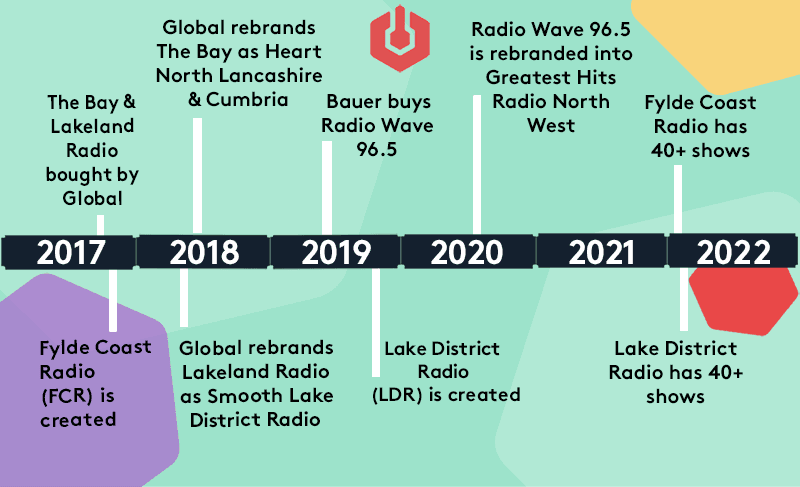 With this came a fair few problems. Mass buyouts meant redundancies for many engineers, journalists and presenters. On The Bay, Radio Wave 96.5 and Lakeland Radio, listeners could hear radio shows produced in and for Lancashire and Cumbria. But after the respective takeovers from Global and Bauer, this changed. Syndicated content spilt out from centralised locations: Birmingham, Manchester, London and Glasgow.

The same content was being pumped out to other - once local - stations across the UK. Albeit, there was a sprinkle of localised content like drive-time shows. Because each station still had to meet the new, relaxed Ofcom licence requirements.
In short, listeners in Blackpool hear the same content as listeners in Buckingham.
For people like Don who felt like Radio Wave 96.5, The Bay and Lakeland Radio were losing the local touch, things had just got a hell of a lot worse.

During this time, however, Don decided to expand his approach to local and independent radio and set up Lake District Radio (LDR).
Growing Independent Radio (The Right Way)
Don lists what he regards as common complaints of the new Global and Bauer stations:
Pronouncing place names wrong.
Using presenters that don't know/understand local nuances or idioms.
Providing inaccurate weather based on studio locations rather than broadcast areas.
But this gave FCR & LDR more ground to carve themselves into a suitable alternative.
It's safe to say that what Don and his team dislike about commercial radio, they offer the opposite. They've grown each station by delivering what the locals actually want. Independent, local radio from local people with local info.
And FCR and LDR don't rest on their laurels. They strive to be the best.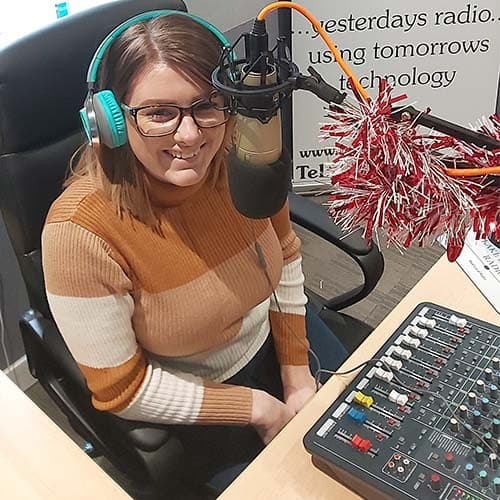 We do as much as we can, not as little as we can get away with.
This approach has earned them the endorsement of many local sponsors. Sponsors who enjoy impressive return of investment for their involvement. Don says regional businesses were priced out of advertising on commercial networks. So, FCR and LDR have re-opened up radio advertising opportunities for nearby businesses.
Moreover, FCR and LDR both give back. They allow charities and community organisations to advertise for free.

By entrusting their presenters with some creative freedom, both stations have attracted over 40 shows each. And as testament to its growing popularity, FCR soundtracked the 2021-22 Blackpool Illuminations.
Their Facebook accounts paint a similar story, both FCR and LDR pages have thousands of followers. As well as listeners enjoying what these stations do, the experience has been rewarding for Don too.

I get a great feeling of seeing the presenters grow in confidence and competence. And I get a real thrill when listeners contact us and say they love what we do.
Their model is proving to work so much that Don set up Central Coast Radio (CCR) in Australia in 2020.

Future of Independent Radio?
The future looks bright for Fylde Coast Radio, Lake District Radio and Central Coast Radio. They are dedicated to staying true to their core and focusing on delivering local radio. But they have some big plans.
They want to expand their team to include PR & Marketing and Digital Media staff and level up their hardware. They plan to broadcast on DAB when it is more accessible - which could be soon with advent of small scale DAB. Finally, they have some events and a RadioThon in their pipeline.

Conclusion
Don and his team has proven there is a demand for independent, local radio. Radio that goes against the grain of the likes owned by Global and Bauer. FCR and LDR show that what listeners want can't always be decided by big brands.
A local and independent approach will often meet a growing demand. After all, audiences are varied. For the listeners that enjoy brands such as Smooth, Heart and Greatest Hits, there are plenty who want something different. Such as the likes of Fylde Coast Radio and Lake District Radio.