Internet Radio Hosting: Start Your Own Station
Easily create your own internet radio hosting station with Radio.co's complete platform to setup and manage your shows online.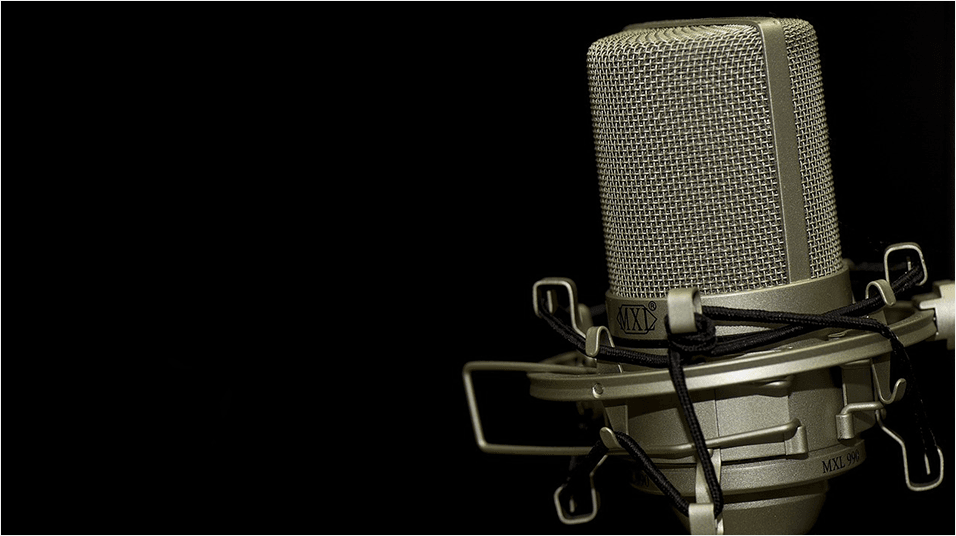 You would be surprised at how easy it is to create your own station with internet radio hosting provider Radio.co - The complete and easy to use platform lets you setup and manage your shows online. Here's some free advice direct from the in-house experts that take you through the essential steps to starting a successful online radio station.
Note: This guide is a long read, so we recommend bookmarking it to save for future reference.
Summary
How Internet Radio Works: The ins and outs of broadcasting online.
What Bitrate & Bandwidth Mean: Essential terminology in understanding internet radio hosting.
How Listeners Tune In: Different ways your audience can access your station.
Internet Radio Licensing: Music and royalty advice to help protect you online.
How to Setup a Radio Website: Pages you need to keep your listeners in the know.
Radio Marketing Techniques: Your A to Z of methods to promote and grow your station.
Radio.co Testimonials: Industry experts share their feedback on the platform.
How Internet Radio Hosting Works
Getting to know the basics of how online radio hosting works can help you get a clearer picture of how your broadcasts get to your listeners. There are 3 core stages your audio takes:
Source (You): The starting point, your computer encodes and converts audio into a stream of data packets which are streamed to your radio hosting server.
Server (Radio.co): Your stream arrives at the Radio.co platform where the signal is cleaned up and pushed through to the appropriate channels.
Listener (Everyone): Your broadcasts are sent out to players on your site, directories, apps, and direct links for your listeners to tune in.
It's quite straightforward - Your content is pushed out online with Radio.co who manage and distribute it worldwide.
What Bitrate & Bandwidth Mean
The terms "bitrate" and "bandwidth" are used a lot by online radio hosting platforms, they're a way to convey how data is sent online.
Bitrate is the quality of your broadcasts. As video defines it's quality in resolution (360p, 480p, 720p), audio is quantified by bitrate. The MP3 format has 16kbps (spoken word), 32kbps (talk show), 48kbps (AM radio), 64kbps (FM radio), 96kbps (near CD quality), 128kbps (CD quality), and 192kbps (studio quality).
For the most part 128kbps, which is the industry standard, is a good option as it sounds crystal clear. Broadcasters choose lower bitrates depending on their show type and their listener's connection, for instance the lower the bitrate the less data is needed for listeners to stream.
Bandwidth is the data used by your station to send your broadcast to listeners. The quantity of bandwidth used depends on your bitrate and the number of listeners you have. Use the following tool to calculate bandwidth consumption.
How Listeners Tune In
There's plenty of ways listeners can access your radio station, either directly, using a web player on your site, or by downloading your iOS and Android apps.
Another way is to get listed on as many internet radio directories as you can. Millions of listeners are on places like TuneIn and Streema, so it's an ideal place to discover new stations. Here's the Top 5 Internet Radio Directories you should get listed on as soon as possible.
5. DeliCast
Listing over 7,000 stations, both internet radio and TV, DeliCast is a simple directory listing by country, genre, popularity, and more.
4. Streamitter

Streamitter.com is a modern online radio directory listing thousands of radio stations from all around the world and every type of genre.
3. Dirble

Dirble is an open directory consisting of thousands of radio stations that allow you to get found for desktop and mobile listeners.
2. Streema

Streema is a free online radio directory to discover, share, and listen to radio stations from all over the world. There are more than 70,000 radio stations like BBC Radio 1, Absolute Radio, and more that anyone can tune into online.
1. TuneIn

Millions of listeners worldwide access online radio through TuneIn, so it's definitely the place to be. TuneIn is one of the best radio directories as listeners can easily access your shows, not to mention it's a free and a simple way to get discovered and grow your audience.
A full list of online radio directories you can submit your station to can be found here.
Internet Radio Licensing
"Do I need a license for my radio station?" - We get asked this question at lot at Radio.co, but there isn't a simple answer. What you intend to broadcast, for how long, where you're broadcasting from, and who you're broadcasting to depends on what license you need or if you need one at all.
If you're going to broadcast commercial music then you'll need to pay royalties, but if you're just broadcasting your own audio like spoken word then you won't necessarily need one. There are helpful tips we've put together like what's a blank license, geo-protection, and the different licensing bodies available to you on our music, licensing, and royalties advice page.
Setting up an Internet Radio Hosting Website
A good website should be well designed and built for purpose, the same holds true for a radio station website. If your listeners tune into your station on mobile then the chances are they'll access your site there too.
Build a site tailored for them with dynamic content that changes no matter what device you're using. Radio.co's website builder gives you the tools to do this and more with a "drag and drop" approach, meaning you don't need to know a single line of code.
Besides from having a nice looking site, provide your listeners with a wealth of related content and features aimed to keep them informed and coming back. Here's our top 5 pages you should create for your radio station's website.
5. Listen Page
The listen page, aka home page, should be the most important part of your site as it's the welcoming door matt listeners first see.
Embed a web player on your homepage - You can set it to auto-play and configure it for mobile users so they can stream in low coverage areas (do this in your Radio.co Dashboard).
4. Contact Us / Request Page
Feedback is the most valuable thing listeners can offer. If they like what they hear (or don't!) then they can voice their opinions so you can improve, plus it keeps them coming back if they know they can engage.
Include a contact form to enable visitors to quickly send an email or embed a Twitter / Facebook button to contact you or the station controller directly.
3. Playlist Page
Showcase new music or your most played tracks in a playlist so to give listeners an idea of what you often play - If they like it then they're most likely to tune in.
Also include a "featured artist" or "featured DJ" on your homepage which can promote artists and fellow broadcasters.
2. Schedule / DJ Page
Show off the DJs on your station, listing bios and pictures to showcase who you've got on the roster. Including a schedule, either weekly or monthly, can keep those devoted listeners in the loop on what shows are coming up.
1. Links Page
Exchange links with other broadcasters or companies you've partnered with (Amazon links for example) to promote and build a network.
A to Z of Radio Marketing Techniques
Getting listeners can often be the hardest part of running a radio station, for instance if you go to streema.com/radios you can see plenty of successful stations with thousands of listeners. There's also other stations on there with only a handful of people tuned in, but there's nothing wrong with this.
You shouldn't expect to gain hundreds of listeners overnight. Most of us start off by broadcasting to a few friends, then expand and grow. However there's a few tips we've put together to help you along the way.
A. Advertise wherever and whenever you can - The more visibility the better!
B. Banner ads, either on affiliate websites or Google ads.
C. Chatrooms to promote and talk to listeners and even fellow broadcasters.
D. Demonstrate your station out and about or offer PA services at local events.
E. Email everyone you can, but be careful not to overdue as it could be regarded as spam.
F. Forums are an active place to attract potential listeners, you can even buy ad space on some of the popular ones.
G. Google paid adwords or improve your website's search engine optimisation (SEO), whatever you do make sure you're at the top of search results.
H. Handout flyers and put up posters at events.
I. Interact and create a two-way communication between you and your listeners with live guest phone ins.
J. Joint venture with a friend as going it alone does have it's limits.
K. Kill the competition (not in the literal sense) using strategic methods to reduce their audience and convert them to your own station.
L. Link swap with other stations and websites where you think potential listeners will be.
M. Mail promotional goods to listeners like branded t-shirts and pens so they showcase you within their social circles.
N. Newsletters are a good way to share your story, announcements, or upcoming events.
O. Offer your listeners exclusive discounts by partnering up with companies, it's a win win both ways.
P. PR is one of the most useful forms of advertising for your station as you can be represented and promoted by someone experts.
Q. Quality content can drive listeners to you, either on your station or on your website.
R. Radio, utilise your own station to advertise using sweepers and promotional adverts about your shows or events.
S. Stream your radio station on mobile apps, this way listeners can tune in on the move.
T. TV spots are still hugely popular to promote your station, even for local ads.
U. Update your shows on a regular basis to keep them fresh and your listeners coming back for more.
V. Visual branding to catch peoples attention - Create a uniform design for your site, apps, and promotional material to really stand out.
W. Word of mouth can be a great way to market your station through friends and colleagues who can in turn spread your message.
X. X marks the spot - Point people towards your station on social media, forums, and other places your listeners hang out.
Y. Yellow pages or a directory where you can list your station.
Z. Zero to hero - Follow this list to grow your station.
Radio.co Testimonials
Thousands of broadcasters have found success with Radio.co and you can too. Veteran presenters and professionals within the industry praise the simplicity and rich features of the platform.
"Quick, simple, efficient and a consistently awesome all round sound. If you're planning to launch an internet radio station anytime soon, do nothing until you check this system out" - Mike Shaft (BBC Radio Manchester Presenter)
People on Facebook and Twitter are spreading the love of starting a station with Radio.co.
@radiodotco the more I research your company the more I am impressed. I will begin my free trial very soon.
— Underground Radio (@FearNotTheRobot) October 30, 2016
powered by @radiodotco we are so in love with the platform 🔥🔥🔥 pic.twitter.com/nVmqjsuwbe
— BBRadio (@beatbangazradio) October 28, 2016
@radiodotco Thanks, we have just started using your system, impressed with it so far.
— Shout Radio (@yourshoutradio) October 26, 2016
Even businesses like The Smoke Barbecue Restaurant have implemented an online radio station across their entire chain of venues to create a sense of atmosphere for customers.
Customers have been leaving their feedback about what they think about Radio.co on places like Trustpilot.
Start Your Internet Radio Hosting Station
When you're ready to start your internet radio hosting station you can either get in touch with us by booking a demo or start your 7 day free trial by clicking the button below.