Internet Radio Software for Windows & Mac
Broadcast to your online station using one of these best pieces of internet radio software for either Windows and Mac computers.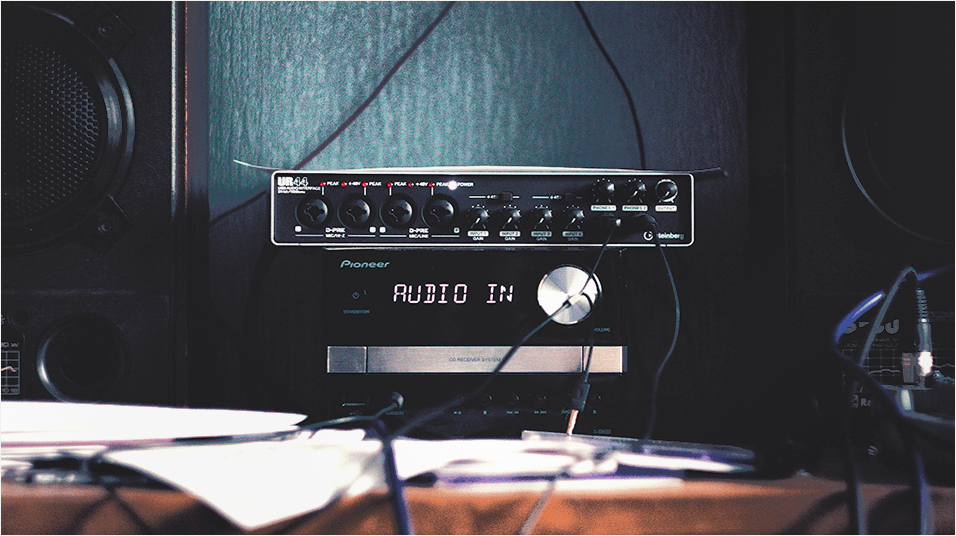 If you are looking for internet radio software for Windows and Mac, then you are in luck because there is no shortage of solutions out there, regardless of whether you are looking for something really simple or more complex. However with so many different possibilities available it's easy to get lost trying to find the right one for you.
If you're new to online broadcasting or just looking for some recommendations then you're in the right place. We're going to show you the best internet radio software solutions available. However if you haven't quite found what you're looking for then at the end we've got a list to a whole lot more.
Now in order to broadcast online with the following internet radio software you need Radio.co. It's an all-in-one solution that works seamlessly with all the software mentioned and makes it easy to get up and broadcasting in minutes. If you're not apart of the Radio.co family yet then you can join today with your 7 day free trial.
With that in mind let's take a look at the best Windows and Mac broadcasting software that are definitely worth your time.
Windows Internet Radio Software
BONUS. Radio.co Broadcaster

Our new Windows desktop software lets you and your DJs broadcast live from your computer or laptop. It's easy to set up and you can play music on any application such as Spotify or iTunes. You can even boot up a USB microphone to talk over the music.

3. SAM Broadcaster Pro

SAM Broadcaster Pro is one of the most well known and advanced pieces of broadcasting software. It has media management, mixers, relays, statistics, and a bunch more useful features.
Power and control are at the forefront of SAM Broadcaster. Right from the get go you have access to multiple mixing decks, so you can control your and synchronise your audio. Mix your shows together with faders, EQ sliders, and improve your vocals with an FX voice feature to alter how you sound.
SAM Broadcaster carries a commercial license, which means you have to pay to unlock the full version, however you can get the free trial to see if it's right for you.
2. RadioDJ

RadioDJ is free automation software exclusively for Windows. It comes with essential features for broadcasters like automated playlist generation so your tracks are sorted based on playback. Track information can be updated with an ID3 tag editor to manage titles, artists, and album names so they're organised. RadioDJ also comes with AltaCast, which connects to your Radio.co station and out online.
Some of the best stand out features include sound processing and a cue points editor. Both can be used to edit the levels of your tracks and trim them down, for example you can fade in and out tracks for smoother transitions.
RadioDJ can be a bit tricky for to setup. It requires a database to manage media and an encoder to broadcast live, however we've put together an easy step by step guide on how to get started below.
1. Mixxx
Mixxx is an advanced open-source DJ-ing software. It's free to use and works with Windows, Mac, Linux, and Ubuntu systems.
It's ideal if you handle lots of tracks and shows as it comes with an advanced library management system. Update track information like titles, artists, and albums using a built-in ID3 tag editor. When broadcasting from Mixxx your track's details get shown to listeners via the player for example, so it comes in handy so people know what you're playing.
Just like the name suggests, Mixxx is great for mixing as you can beat sync with up to 4 decks, input multiple microphones for guests, and easily map external mixing decks with MIDI controllers. If you do a lot of live shows that you want to repeat then you can record them with Mixxx and add them to your library.
Mac Internet Radio Software
3. LadioCast
LadioCast is an app designed exclusively for Mac. It's free to use, simple to setup, and comes with the basics you need to get your shows live. Equipped with 4 inputs and 4 outputs, you get greater flexibility to connect and manage multiple devices, so you can manage microphones, mixers, CD players, and DJ decks.
The best thing about LadioCast is that it works seamlessly with Radio.co, which means you can get broadcasting without any headaches.
2. Nicecast
Nicecast is an easy to use live broadcasting software that works quite well with Mac systems. For example it can hijack audio, which means you can use it with most media players like iTunes to play music and programs like Skype to do live talks with guests.
In order to use Nicecast you need a license to use it, however you can try it now as the first 60 minutes are free to give you a taste test.
1. BUTT

BUTT, which stands for "Broadcast Using This Tool, is great for 2 reasons. 1: It's one of the most simplest software to setup and use. 2: It's a multi-operating system broadcaster, meaning it works with Windows, Mac, and Linux systems, plus it's free!
BUTT works as a middleman, for example you can connect a microphone for your talk shows or use a media player like iTunes to play your music. Audio is encoded and pushed out to your station online. It's an ideal tool for beginners and experienced broadcasters that need something simple, so it's definitely worth your time.
How to Broadcast All Audio from Windows
Internet radio software like BUTT and SAM Broadcaster Pro are great but have one major problem, they can't broadcast all your computer's audio. For example, if you're playing music from your browser, like YouTube for instance, it doesn't get pushed to your radio software.
With Windows you can use Stereo Mix. It essentially grabs all your computer's audio and works with BUTT to broadcast it online. Here's how to broadcast all audio from Windows.
How to Broadcast All Audio from Mac
Just like Windows, Mac programs don't have a setting to grab all your computer's audio. You can either play music or talk radio. In some cases, like with Nicecast for example, you can mix the two together and talk over music.
In any case there's a solution to broadcast all your Mac's audio. Using Soundflower, LineIn, and BUTT, you can manage your entire audio output - Here's how to broadcast all audio from Mac.
More Internet Radio Software You Should Know
Internet radio software is such a crucial part of your station that it's worth researching and taking the time to get to know what's available. The ones mentioned are highly recommended by the team here at Radio.co, but there's still plenty you haven't seen yet.
Whether you're after something simple like BUTT, where you're just a few clicks away from broadcasting, or something more complex like Mixxx, that's got EQ, mixers, and multiple inputs, then there's loads more we recommend.
---
Whatever internet radio software you choose it's essential you have a reliable radio platform to broadcast your shows too.
Radio.co is an all-in-one platform that works with all the software mentioned. You can send out your shows live to your station or automate them into playlists, this way it takes over when you're not around. Everything is in the cloud and online, meaning you can turn your computer off and let Radio.co do all the hard work. Your listeners will always be able to tune into your shows without having to worry about downtime.
Try it for yourself today - Get started by clicking the button below to begin your 7 day free trial. Alternatively talk to us today by booking a demo or send some questions over to our us here.