10 LGBTQ+ Radio Hosts to Listen to This Pride Month
Rainbow radio rules. Celebrate pride month with 10 LGBTQ+ radio hosts that know how to keep listeners tuned in.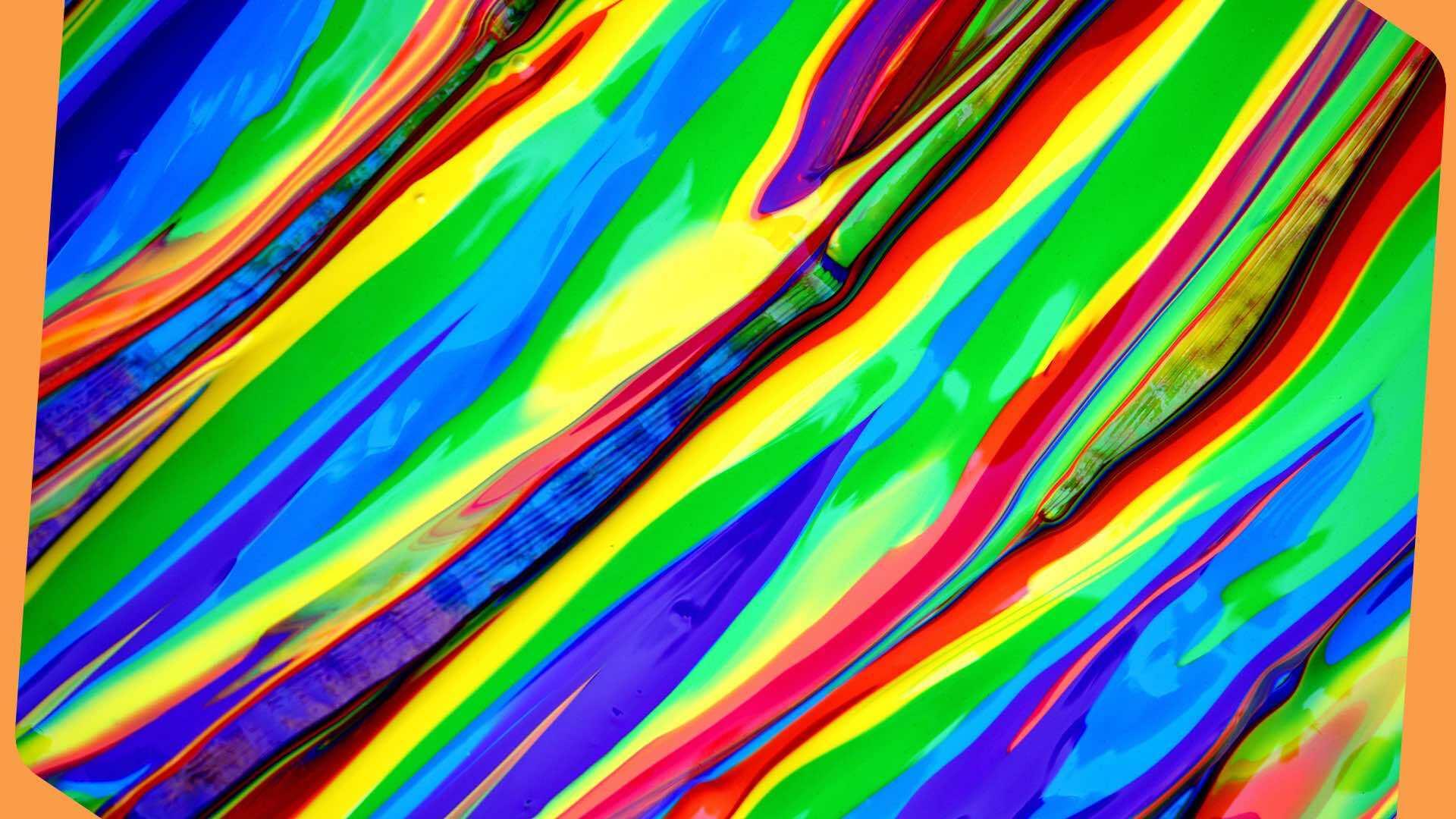 2023 Pride is upon us. So to celebrate June with a multi-coloured flourish, we've compiled a list of 10 LGBTQ+ radio hosts that are worth your attention. But narrowing down just under a dozen was difficult. So for clarity, the following are:
Ranked in no particular order.
Presenters are on air (at the time of writing).
Mainly focused on UK and US hosts.
If you know your LGBTQ+ radio hosts, then chances are you'll have a favourite that didn't quite make the list. Take to the comments or social media (just search for 'radiodotco'), share your favourite host, and @ both us and the host.

10. Scott Mills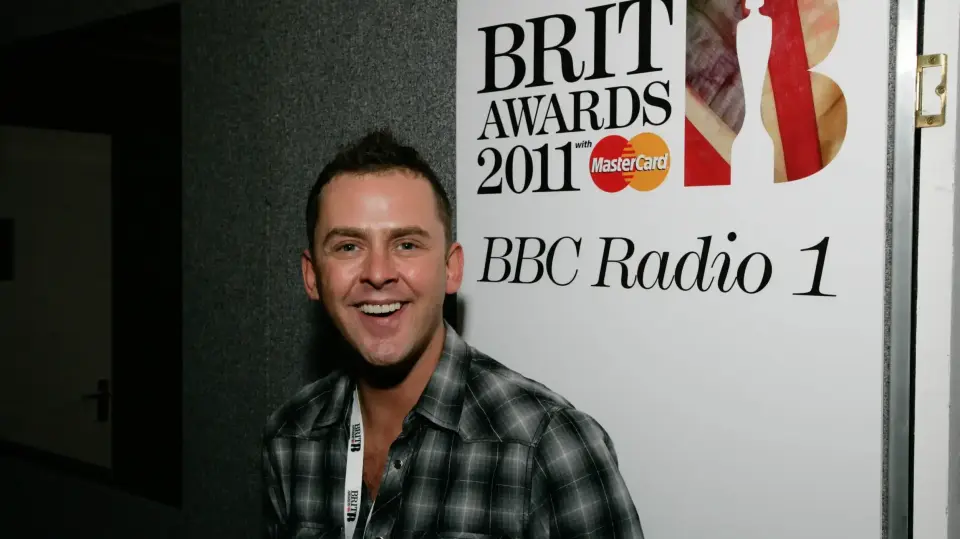 Starting off strong on our list of 10 LGBTQ+ radio hosts is none other than Scott Mills, the backbone of BBC Radio. Mills first got into radio at age 16 and hopped around stations until finding a home on BBC Radio 1 presenting the breakfast show. From there Mills climbed the ladder until he landed the gig that made him the champion of radio he has become - the Scott Mills show ran from 2004-2022. After nearly two decades in the slot, Mills moved to BBC Radio 2 to take over Ken Bruce's show, and has been at the helm there ever since.
I'd just like to be accepted as a normal bloke who is gay and is on the radio and the television.
Mills has always joked that he "doesn't have much luck with the ladies", and came out way back when in 2001 to combat tabloid speculation. He has since starred in a musical about his life and identity (Scott Mills: The Musical for the uneducated) and presented the Stonewall award-winning documentary The World's Worst Place to Be Gay? He was voted the 50th most influential gay person in the UK in 2009, and landed 12th spot on The Pink List in 2010 - and with our list, he's graduated to the 10th spot. We can't think of anyone more deserving of such a prestigious honour!
9. Stephanie Hirst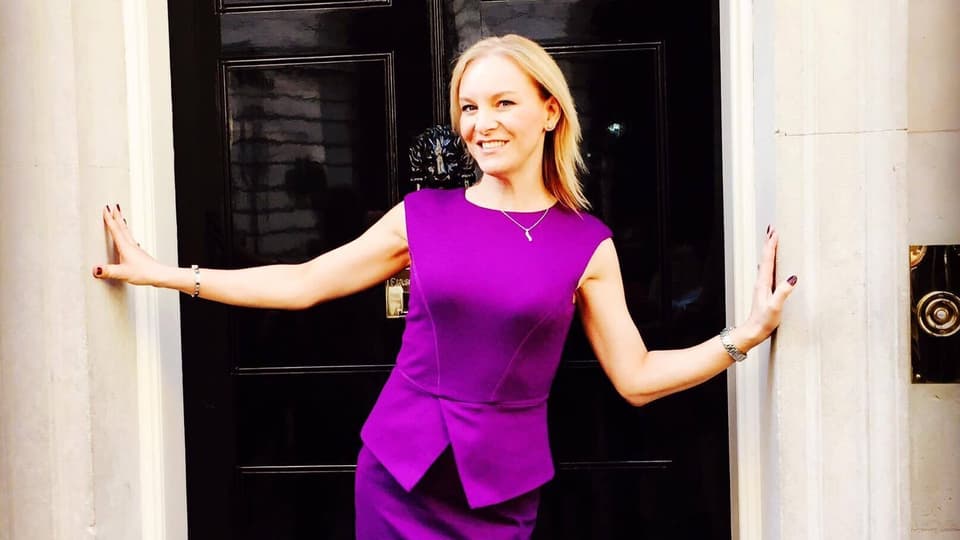 Earning a coveted mention on our 100 Famous Radio Hosts list, Hirst is one of Yorkshire's finest exports. Starting out on local radio in her teens like many other hosts on this list, Hirst progressed and progressed for years until she found herself presenting Vinyl Heaven on Gold (playing actual records with record quality sound). From there she would become the BBC's first transgender radio host in 2018. She is currently over on Hits Radio presenting Stephanie Hirst's Belters, a mix of throwback dance tunes from the 90s-10s. Trust us, they are belters.
Always be authentic, and never live a lie.
Hirst has always spoken candidly about her experience during her transition, and is tireless in her LGBTQ+ activism. She was one of the faces of the Pride In London's No Filter campaign, regularly makes television appearances on Jeremy Vine to offer her perspective on trans issues, and was awarded an Honorary Doctorate from Leeds Beckett University for her work. Hirst is not only a role model for trans youth aspiring for a future in media, but a real radio stalwart dedicated to her craft for over two decades. Long live crackly and comforting vinyl audio.
8. B. Scott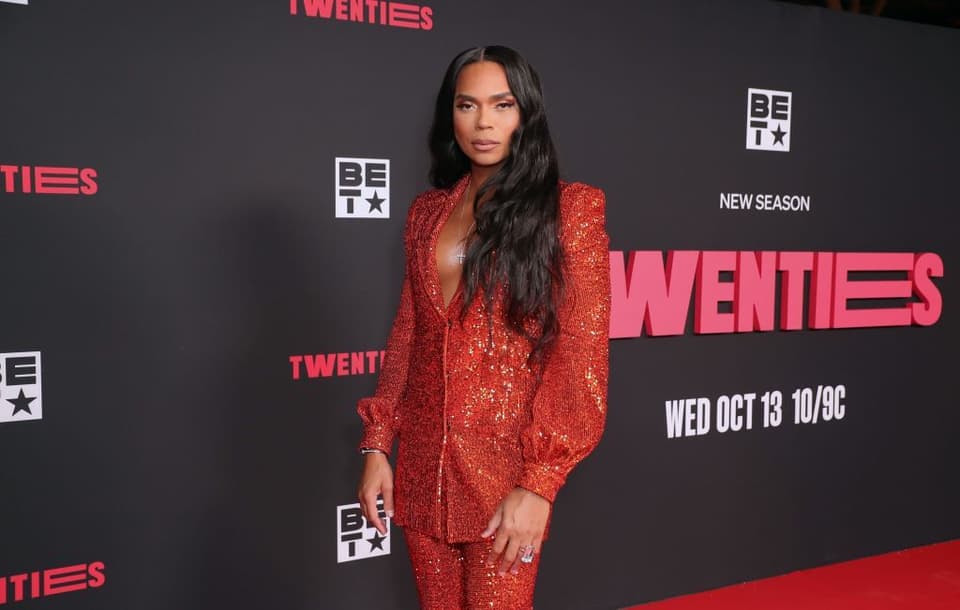 Scott is a non-binary radio host, television personality and internet sensation who started out by blogging celebrity news with a more positive spin than the likes of other contemporaries like Perez Hilton. From there Scott turned to video blogging and celebrity interviews, and The B.Scott Show became a permanent radio fixture on the starstudded Sirius XM Satellite station The Foxxhole, Yep. Jamie Foxx's radio station. Not a bad booking for a person from a small town North Carolina, eh?
You are worthy of the things you want. Even the things that feel out of reach.
Scott has took part in multiple charity and Pride events to support the LGBTQ+ community and hosted the official AIDS Walk Los Angeles afterparty. Though Scott is currently focusing more on television efforts, you can still catch their bi-monthly show on Apple Podcasts, where Scott's signature interviews and advice still prove to be a hit. Why not spend your Pride tuning into the unequivocal "Queen of Tea" themselves?
7. Jax Irwin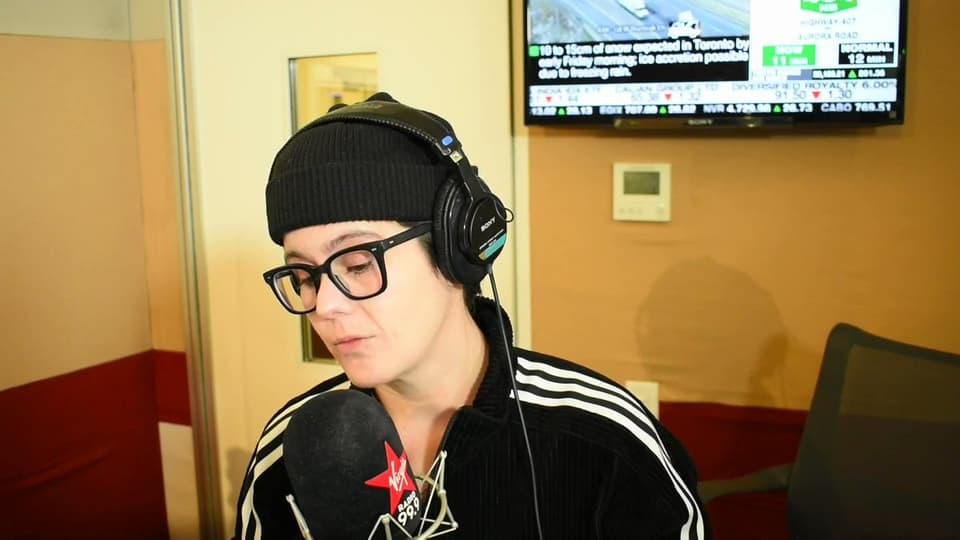 Co-Host of Virgin Mornings on 99.9 FM in Toronto with best friend Adam Wylde, Irwin has broken out from radio fame in Canada to international success thanks to Tiktok. Irwin and Wylde's segment Ghosted (in which callers who had been 'ghosted' by a romantic conquest could call and enlist the pair's help to secure them a second date) was a fan favourite.
Reposts on TikToks accrued millions of likes thanks to comedic and often cringe-inducing results. An outcry ensued on social media on May 31st this year when they announced their show was going off the air, but thankfully radio veteran Irwin is just on hiatus and intends to make a speedy return to radio. In the meantime, the entire archive of Ghosted can be listened to (and watched) across all of their socials. Warning: it's incredibly addictive.
I still have to deal with a lot of text and a lot of feedback. It's a lot better these days, but I'm still that lesbian on the radio.
Always outspoken about her sexuality as a lesbian as well as her sobriety, Irwin is a beloved figure of the Canadian radio landscape - but says she still has unfortunately encountered negative homophobic hate comments online. Nonetheless, she is - in her own words - "passionate about giving a voice to the LGBTQ+ community on Canadian radio" and uses her humour to fight the negativity. We hope you come back to radio soon, Jax!
6. Elvis Duran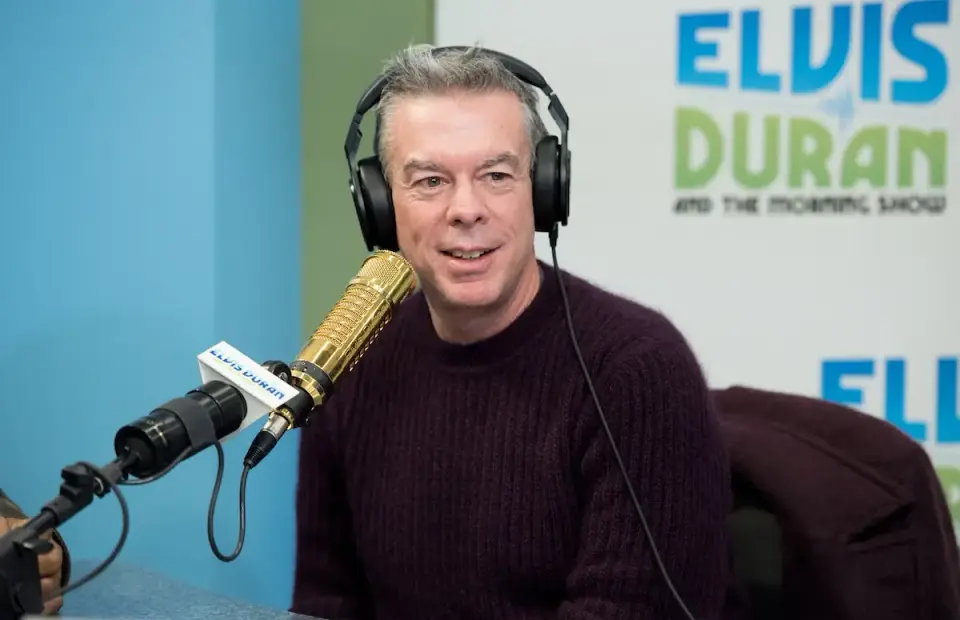 New Yorkers' morning routines have included Elvis Duran's voice since 1996 and it looks like he's not going anywhere any time soon. Now available on 75 - count 'em - 75 stations across the US and Canada, Duran's show racks in collectively hundreds of millions of listeners each year. Duran is now somewhat of a business magnate and national celebrity with a Hollywood star on the Walk of Fame as well as owner of his entertainment company, The Elvis Duran Group. Duran appeals due to his down-to-Earth and honest approach to radio as somewhat of an 'everyman'; he shares his life with his listeners. He even came out as gay in a 2010 broadcast in what he refers to as an "unremarkable way", "because nobody made a big deal about it [...] and why should they?"
I don't think of me as, quote, 'coming out,' because I was never 'in.'
Working closely with LGBTQ+ charities like GLAAD and The Trevor Project, Duran has established himself as a firm philanthropist, particularly within his own community. With countless Radio and Broadcasting accolades under his belt and even a dabble in movie cameos, Duran could have assumed VIP status and sensibilities. But Duran hasn't forgotten his roots or let his fame change him radically, and that's quite admirable.
5. Shivani Dave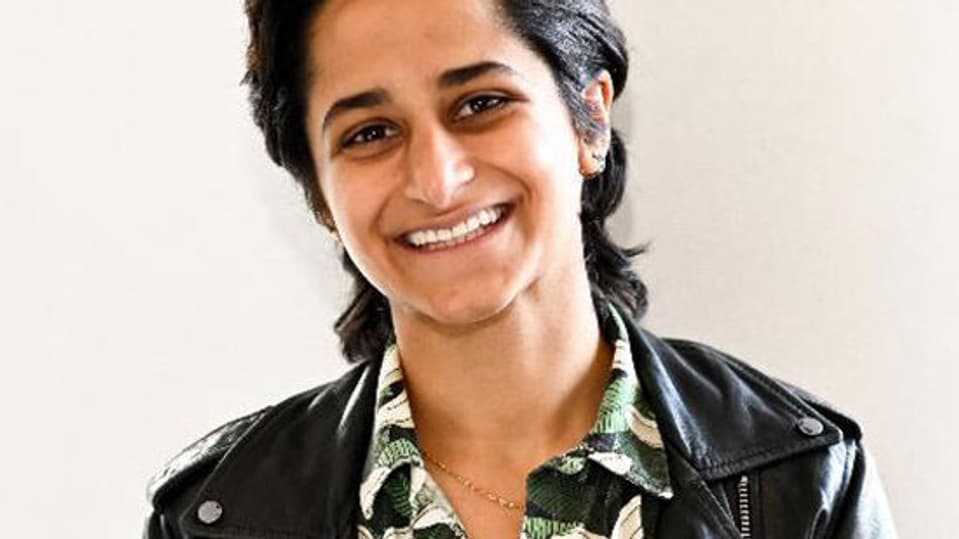 If you want to spend your Pride brushing up on LGBTQ+ history, then Dave is just the radio teacher to help you with that. Dave is a brainbox beyond belief and has a background in physics. They produce/present the award-winning independent LGBTQ+ history podcast The Log Books, as well as producing the Guardian's Science Weekly podcast and multiple news programmes for the BBC World Service. They can currently be found over on Virgin Radio Chilled, spinning some soothing songs to settle you in for the weekend. A real Shivani-of-all-trades!
I'm sort of outside those two options (man or woman) – I'm just a person.
Dave has been praised for their genuine and real radio presence. They discuss being bisexual and non-binary whilst also being South Asian in an informative and hugely interesting way. Their comedy has also been praised, with Dave recently becoming a drag king by the name of Dishi Sumac (no prizes for guessing their muse there). All in all, Dave has achieved a massive amount - including the British LGBTQ+ Award 'Top 10 Broadcaster' of 2022, all under the age of 30. Impressive stuff.
4. Rylan Clark
Clark is a British institution and now an unexpected radio star - and it all came from being cast as somewhat of a 'novelty act' on The X Factor. Rylan's charisma and charm led him to win Celebrity Big Brother. From there he gradually made the transition from reality TV to presenting TV to becoming part of the furniture at BBC Radio 2. Rylan on Saturday was born after Clark smashed his appearances sitting in for Zoe Ball's radio absences. Clark's show rose to 2.3 million regular listeners (rare for his time slot) and with his competitions, call-ins and comedy cracks, he has won listeners' hearts.
I'd never want to get too big for my boots!
Humble and hilarious Clark has been a fierce advocate for LGBTQ+ representation in media, and even presented the British LGBTQ+ Awards himself. Having always been out and proud, Clark is testament to the fact that always being your authentic self can take you to the top - if you let it. And his biggest achievement (outside of this list of course) you ask? The most iconic crier on X Factor of All Time. Factually.
3. Sue Perkins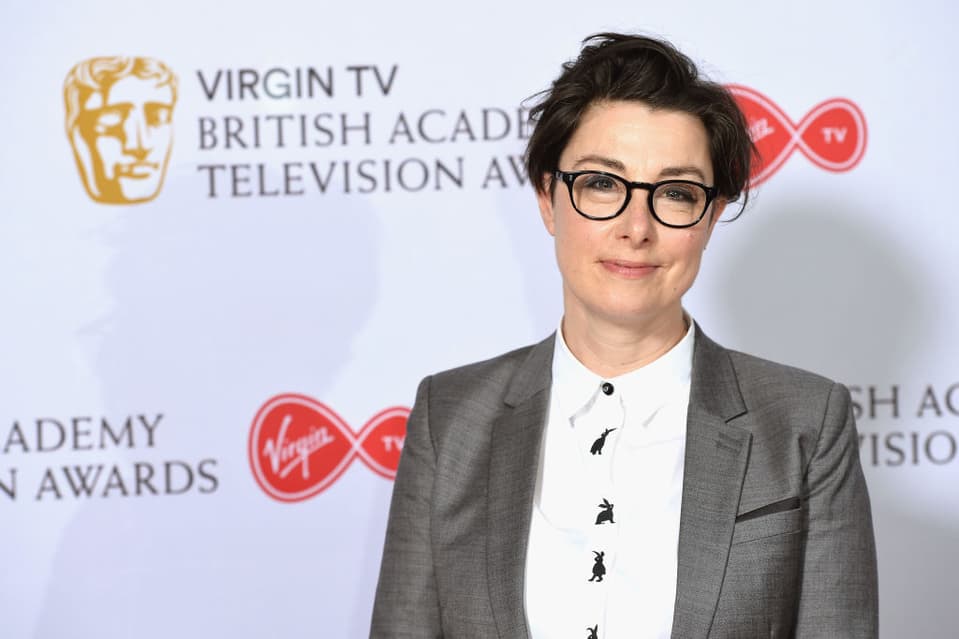 Q: What do Just A Minute, Nature Table and Count Arthur Strong's Radio Show! have in common? A: Sue Perkins. Comedienne and part of double act Mel & Sue, Perkins is perhaps best known for her television work (hosting a certain baking programme at one point, cough cough). But her radio work is extensive and includes credits from Dilemma to her own episode of Desert Island Discs - and as any radiophile knows, you can consider yourself kind of a big deal when you get the DID call.
Being a lesbian is only about the 47th most interesting thing about me.
Like Rylan Clark, Sue presented last year's LGBTQ+ Awards. She also has a fascinating past-time - conducting, as the Orion Orchestra's associate conductor. She also guest-conducted for the London Gay Symphony Orchestra. What can't Sue do? Smart, funny, and with wit as quick as a whip, Perkins is one to whack on this Pride.
2. Jared Max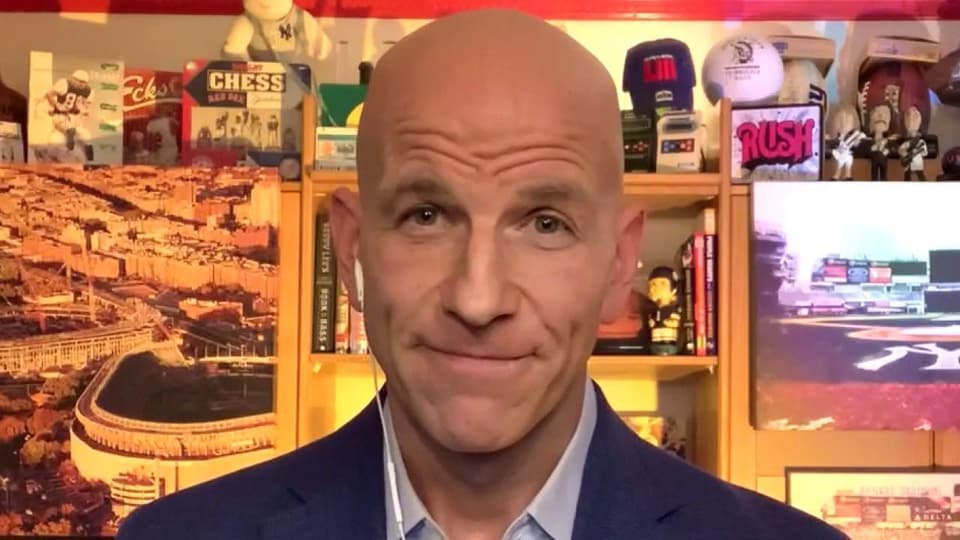 If sports radio (ESPN 1050 and the like) is your bag, then you definitely know Jared Max. Max came out live on air in 2011 after only recently moving to the channel that year, and had prior concerns about doing so. After all, to be an openly gay man in the American sports commentary field was incredibly courageous at a time given that attitudes toward non-heterosexual identities were still only slowly changing. Max states today that it was the "best thing he's ever done", and the positive reactions he received only accelerated his motivation to further his career.

"I never wanted to be the gay sportscaster, that scared the living daylights out of me. I didn't want [my sexuality] to define me.
Today Max presents Maxed Out With Jared Max, and is a sports reporter for Fox News Headlines 24/7 on SiriusXM. Not only did he pave the way for other closeted sports commentators/journalists to come out (like Alex Reimer), but he's a heck of a commentator too. Turns out there's a lot more to the craft than er, "kick the ball".
1. The Presenters Of Gaydio (Yep, All Of 'Em!)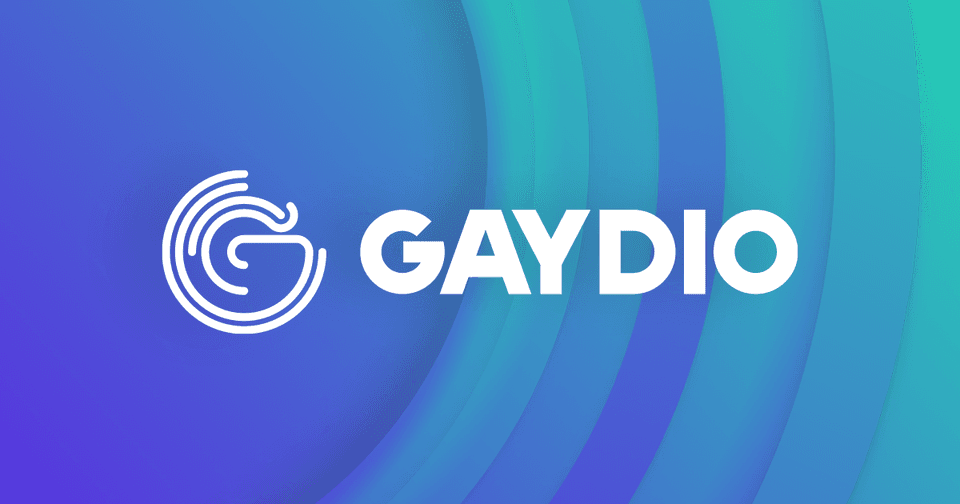 Okay, we know we're cheating a bit with this one. But can you blame us? We're spoilt for choice here! The LGBTQ+ station Gaydio is the UK's first and the UK's biggest - and they are "the Beat of Gay UK". The station was born back in 2006 and is now a broadcasting giant with millions of listeners nationwide. So successful that it's even spawned Gaydio Brighton, where the UK's highest population of LGBTQ+ people reside. All we're saying is, 88.4 FM (or 97.8FM!) is definitely where you should be turning your dial to this Pride Month. Even Manchester City Council endorse 'em:
Gaydio is the largest community radio service for the LGBT+ community in the UK, with a mission to create positive change in the lives of LGBT+ people through radio and media skills.
Not only is Gaydio radio made for the LGBTQ+ community, but it's also presented by the LGBTQ+ community, and its presenters represent the diversity in the community too. Morning presenter Paris Munro is a trans-masculine non-binary person, whilst their co-host Dave Cooper is gay. House DJs Oxylion & Danger are lesbians. The station's interview guests are all either LGBTQ+ themselves or icons to the community e.g members of the Spice Girls. As you can tell, if you're after LBGTQ+ rep that you can relate to as an LGTBQ+ person, Gaydio is the station for you. Enjoyed by allies and community members alike, Gaydio is growing and growing, and we're here for it.
10 LGBTQ+ Radio Hosts: That's A Wrap!
That's our list of 10 LGBTQ+ Radio Hosts to listen to this Pride Month done and dusted. But what are your thoughts? Have you got any favourites we've missed off? Let us know! Here at Radio.co, we're wishing everyone a Happy Pride Month, and we hope our list of 10 LGBTQ+ Radio Hosts has given you some listening inspiration this Pride.