Maono PD200X Mic: A Budget Alternative to the Shure MV7?
Not many mics offer XLR & USB connectivity at a low price. But the Maono PD200x does. Is it a budget alternative to Shure's MV7?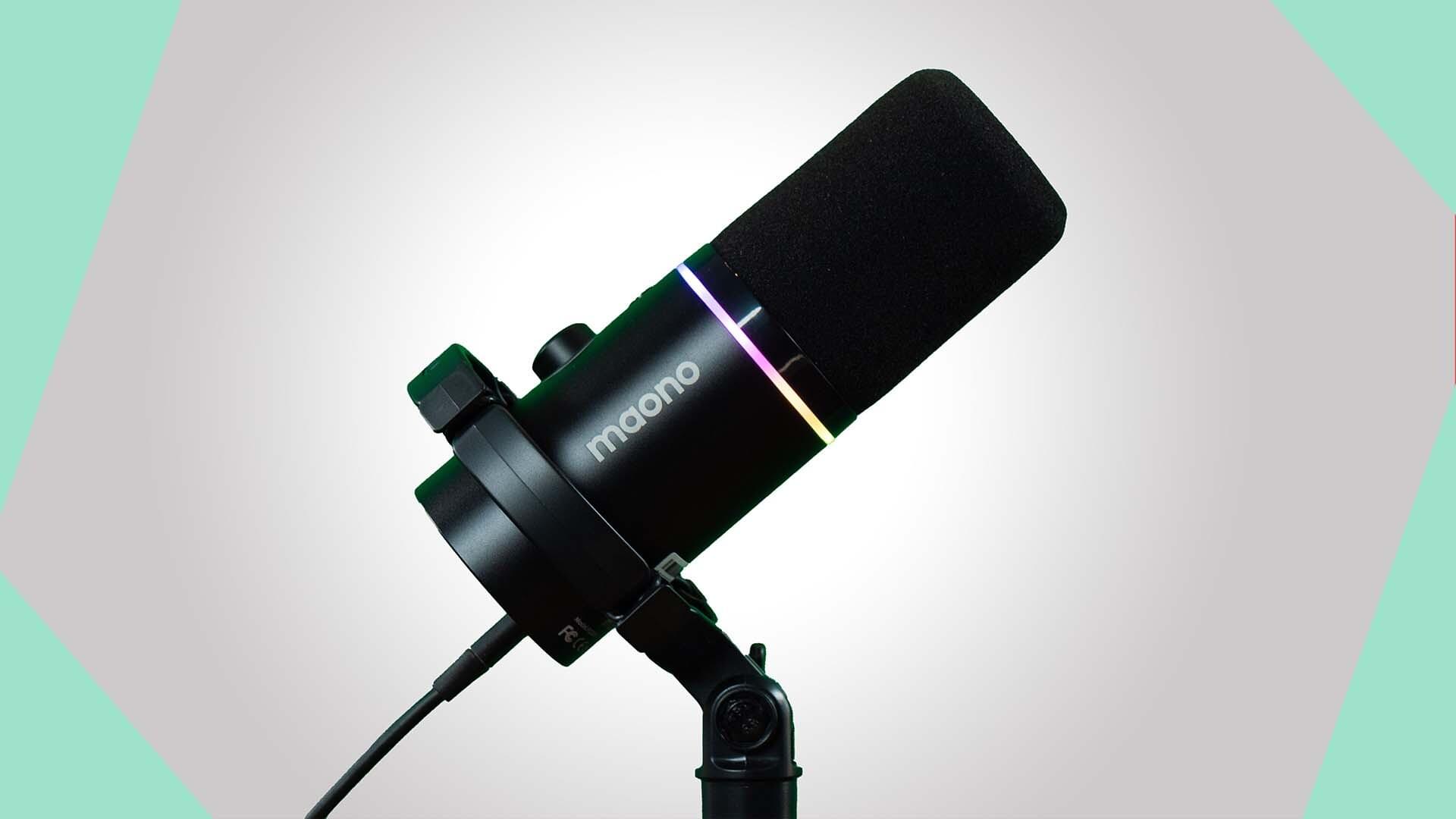 Few microphones offer both USB & XLR connectivity. Even fewer at budget prices. But that's what Maono are offering with their dynamic mic, the PD200X.
In this crossover category, there isn't heaps of competition. But the competition is still fierce: Shure's MV7 dominates.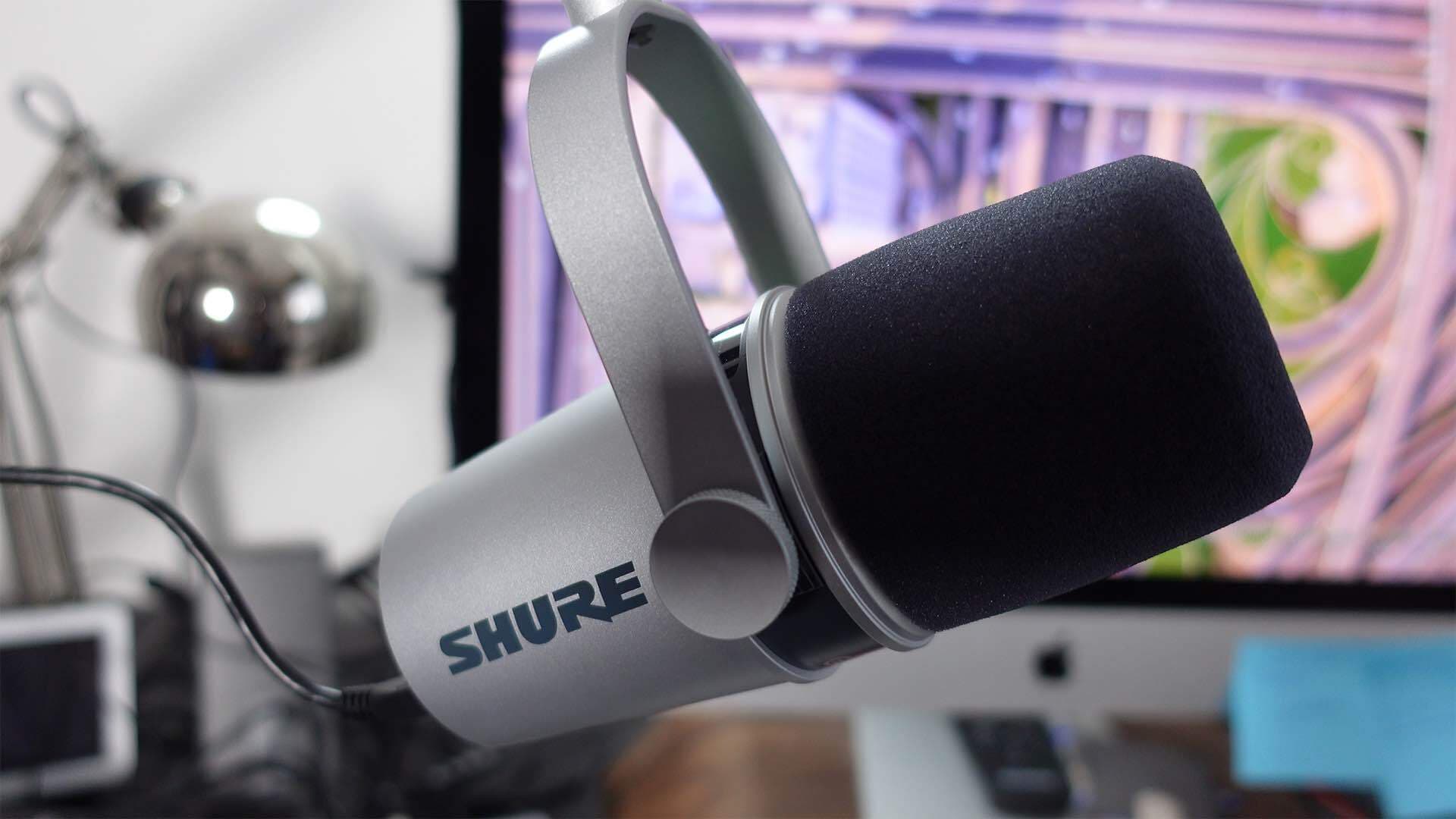 Who Are the Shure MV7 & the Maono PD200X Aimed At?
Both mics are really aimed at people where capturing a clear voice is the name of the game.

Shure says the MV7 is:
Ideal for close mic applications that require vocal intelligibility with a balanced tone.
So, the Shure MV7 is for podcasters, streamers and even vocalists. And there's some hefty overlap here with the Maono PD200X.
The PD200X is also for people who need their voice front and centre of their audio. Maono say the PD200X has:
Great focus on voice details and high performance of background noise suppression.

The Maono isn't dissimilar in looks to the Shure MV7 either. But it is a fraction of the price. So, is the PD200X is a budget alternative to the Shure MV7? Keep reading for our full review.

Maono Background

In terms of audio brands, Maono are kind of new kids on the block. They've only been around for the past 6-7 years. But nonetheless they've been hard at work. They've released plenty of microphones, a few mixers and some audio accessories.
And they've got some big goals. Their name means vision in Kiswahili and their mission is to make:
The world's best microphone and audio products.
So let's take a look at the PD200X and see where Maono are on their journey.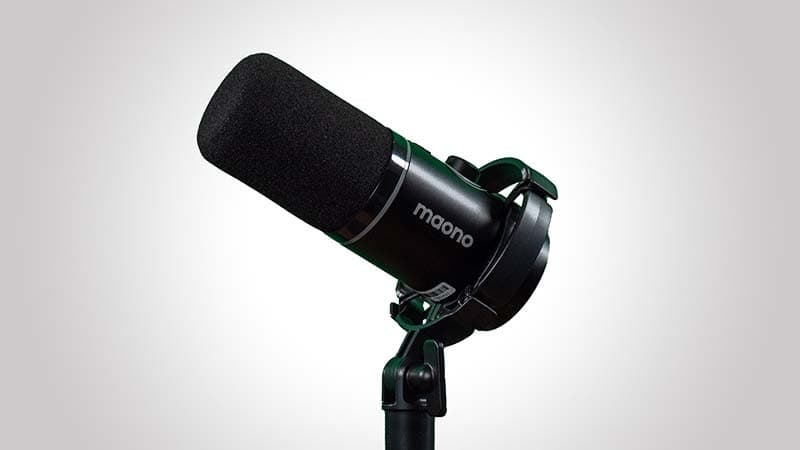 Maono PD200X Key Features
XLR and USB connectivity
Industry-standard capsule design
Maono Link software when connected via USB
Digital Signal Processing
Customisable with 9 RGB lights
2-in-1 smart knob that adjusts mic gain & headphone volume
One-click mute key with an LED indicator
3.5 mm headphone jack

What's in the Maono PD200X Box?
Dynamic Maono PD200X Microphone

Shock Mount

2.5m USB-C to USB-A/C Cable

5/8'' to 3/8'' Adapter

User Manual
First Impressions of the Maono PD200X
The PD200X sadly doesn't come with an XLR cable, I'm guessing to keep the price low but does have a USB-B/C adapter. As someone who loses everything and anything - especially if it's small - it's nice this adapter is attached to the cable.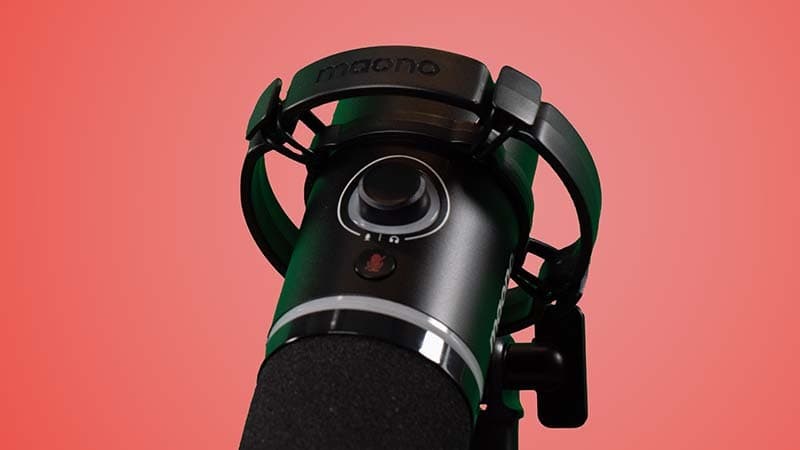 The PD200X comes with a shock-mount attached so there's even less to set up to get started. However the 2-in-1 smart knob is quite close to the shock-mount, raising suspicions it'll get in the way. The microphone needs a mic stand. Because it's a front- end mic a boom arm type stand is best.
How Does the Maono PD200X Compare To The MV7?

Clear and Natural Voice Reproduction
The PD200X boasts a very wide frequency response of 40Hz-16KHz (Shure MV7 is 50 Hz – 16 kHz.) to really help reproduce the nuances of audio sources. And sure enough - without any audio processing - it reproduced my voice clearly and naturally. A minor criticism of the MV7 is that it doesn't capture the low end too well, so the extra wide frequency response of the Maono PD200X is welcome.
Plenty of Gain
The PD200X has a greater adjustable gain range than the MV7: I found when speaking quietly, there was plenty of gain available to make the signal strong. And crucially, the noise was at an acceptable level.

Just like the MV7, the Maono PD200X has off-axis sound suppression. Both mics work well at honing in on your voice, dampening background noise but still giving a little ambience.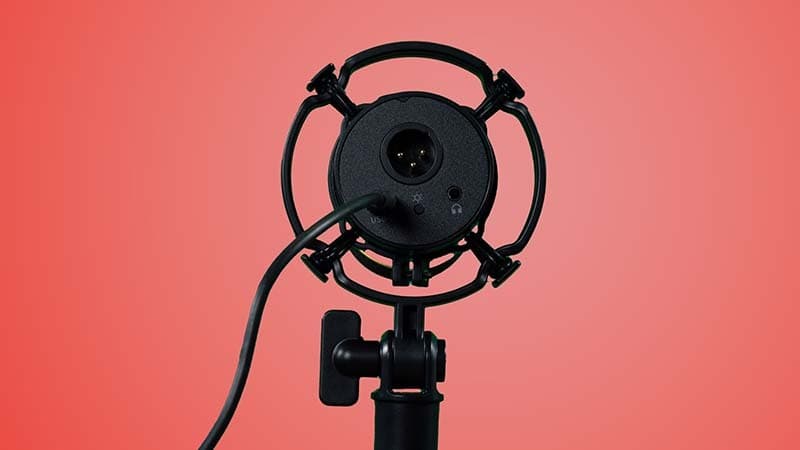 Ill-Thought Out Clicking

My major bugbear with the PD200X picks up any knock or bump. And lacks the features to mitigate this. And they are inevitable if you touch the 2-in-1 smart knob or mute button. Reason being is they are awkwardly close to the shock-mount.
On top of that, turning the gain dial or muting the button both making clicking noises that the mic itself picks up. So not ideal for adjusting when live.
However there is a work around by adjusting the settings in the Maono Link software instead.
The MV7 on the other hand uses a touch bar to change the gain from the mic. It still requires a light touch but doesn't make any annoying clicking sounds.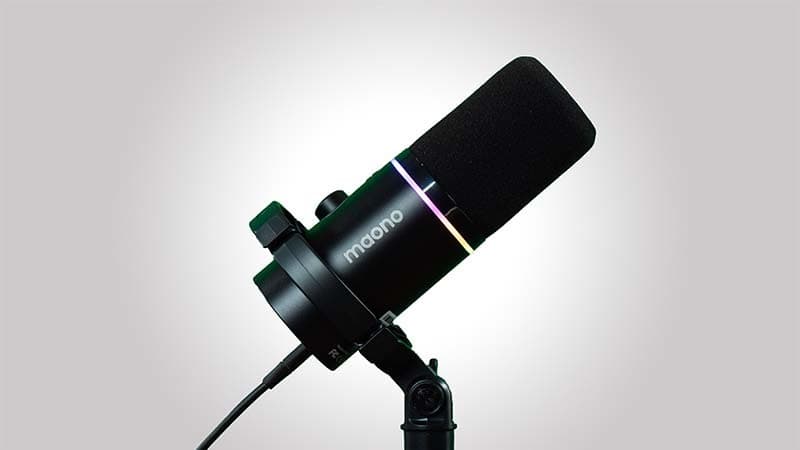 Easy-To-Use Software but No Record Function

The Maono Link software is super-easy to download, install and use. Upon connecting the PD200X to your computer, it's easy to select this option and have everything set up as it should be.
Now for the audio processing in Maono Link: there are some digital signal presets, just like in Shure's software, Motiv. In Motiv, there are "dark", "natural" and "original". In Maono Link they are "deep", "natural" and "original" and the added bonus of "legacy".

With my voice, I found using the "deep" function made my voice sound muddy. But the original & natural settings reproduced my voice well, including it's nuances. Meanwhile, the legacy setting which gave my voice the warmth associated with a broadcast tone.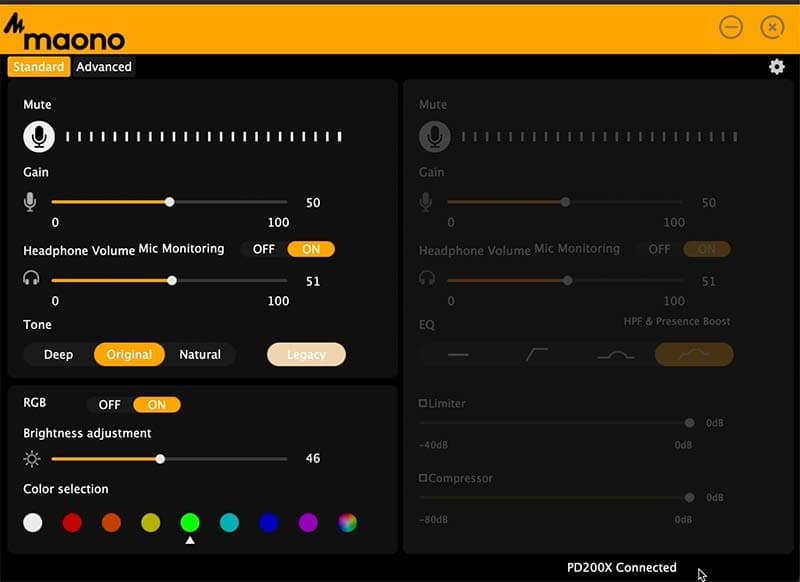 The Maono Link software is similar in its offering to Shure's Motiv software. For example, both have a compressor and limiter.
As well as the same EQ effects: flat, high pass filter, presence boost and high pass filter + presence boost.

Although the Maono Link software is consistent across devices, the Shure Motiv's app seems to have slightly different functions depends on the device you download it to.
For example, a common complaint with the Shure Motiv desktop app is there isn't the ability to record audio in it. But you can record audio directly in to the Shure Motive Android app. Sadly, Maono Link has no option to record in to. Meaning you'll need to use additional software, like Audacity.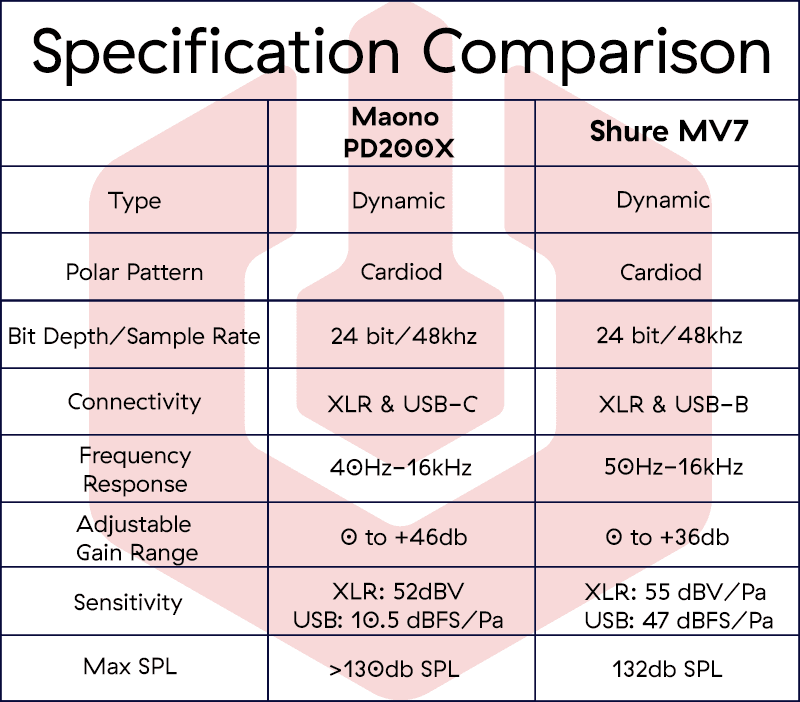 How Much Does The MAONO PD200X Mic Cost?
The Maono PD200X microphone costs $79.99/£65.38.

Affiliate Amazon Links:
Final Verdict
It's undeniable the Maono PD200X microphone offers analog or digital use for a fraction of the price of the Shure MV7. The mic has similar features to the Shure MV7, and even has improved in a couple of it's weaker areas like it's ability to capture low-ends and it's adjustable gain range.

That said, the MV7 does work a bit harder for you. It's better at mitigating plosives and isn't quite so sensitive to knocks and bumps like the Maono PD200X. Of course, if you're wanting to broadcast and stream without much movement, the PD200X can handle the job pretty well.
Both mics can reproduce your voice the natural and clear tone you'll like, but the MV7's accompanying software is best for improving your audio with processing.