The Studio Mobile App: Manage Your Radio Station On The Go
Manage your internet radio station on the go with the studio mobile app. Change your schedule, edit playlists, and much more all from your smartphone.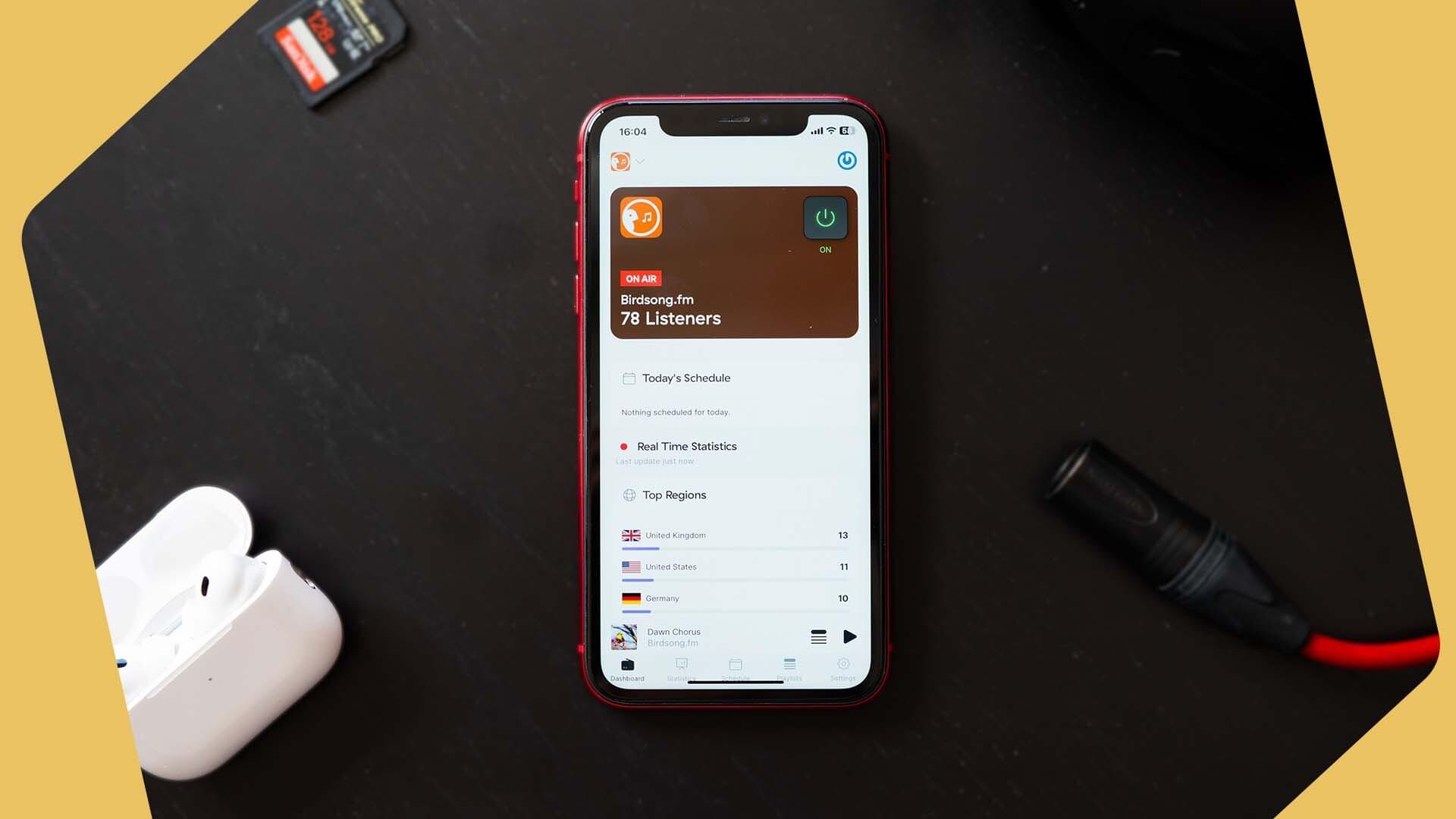 Broadcasting should be simple and easy, even on mobile. That's why we've developed the studio mobile app for both Apple and Android phones. It's the super-slick way of controlling your internet radio station from your smartphone.
Mobile Radio Station Management
The free studio mobile app is available for all Radio.co customers. It's there for anyone who needs to use their smartphone to manage their radio station when not near a desktop computer or laptop. Perhaps you want to check your station stats on the way to work. Or need to do a last-minute schedule change but you're out shopping. The studio mobile app is for you.
The Studio Mobile App Features
The mobile studio app brings together the most used features from our Radio.co dashboard. These features have been optimised for mobile, to give a smooth user experience.

Within the mobile studio app, you can:
Start and stop your radio station.
Switch between your radio stations if you have more than one.
Create, duplicate and edit playlists.
Create and edit events.
Alter your schedule.
Control your broadcast, security, advanced and user settings.
Get real-time statistics and station usage.
No access to a computer? No problem. The studio mobile app makes managing your radio station on the go a real breeze.
Download from App Store Download from Google Play
The Studio Mobile App vs Our Radio Apps
We've talked a lot about new apps recently, so don't worry if you're confused.

Our radio apps are (one place) where your listeners can tune in and interact with your radio station. They're also where you can send messages to your listeners. Such as campaigns or push notifications.

But the mobile studio app is where you manage your radio station from your phone. This is like the background where you control your station. And it's the bit listeners don't see.

Just remember: radio apps for your listeners, mobile studio app for station management from your phone.
On that note, radio apps are available for all Radio.co customers. So if you haven't started yet, you can get going here.
More Features To Come
Currently, this mobile studio app is in Beta. That means you can download it, test it & use it but we're still working on a final version. We've found it's pretty stable, but there might still be a few issues for us to iron out. If you do come across any bugs (i.e. something not behaving as it should) then let us know for us to fix it ASAP.

At the moment, the mobile Studio app doesn't have all the features you'll find in the Radio.co dashboard. But they are in the pipeline, so watch this space.