Choosing a Radio Station Name
When it comes to creating a radio station, choosing a name should feel like the easiest part. But, there are various factors to consider. Here are some key things to keep in mind for a top notch station name.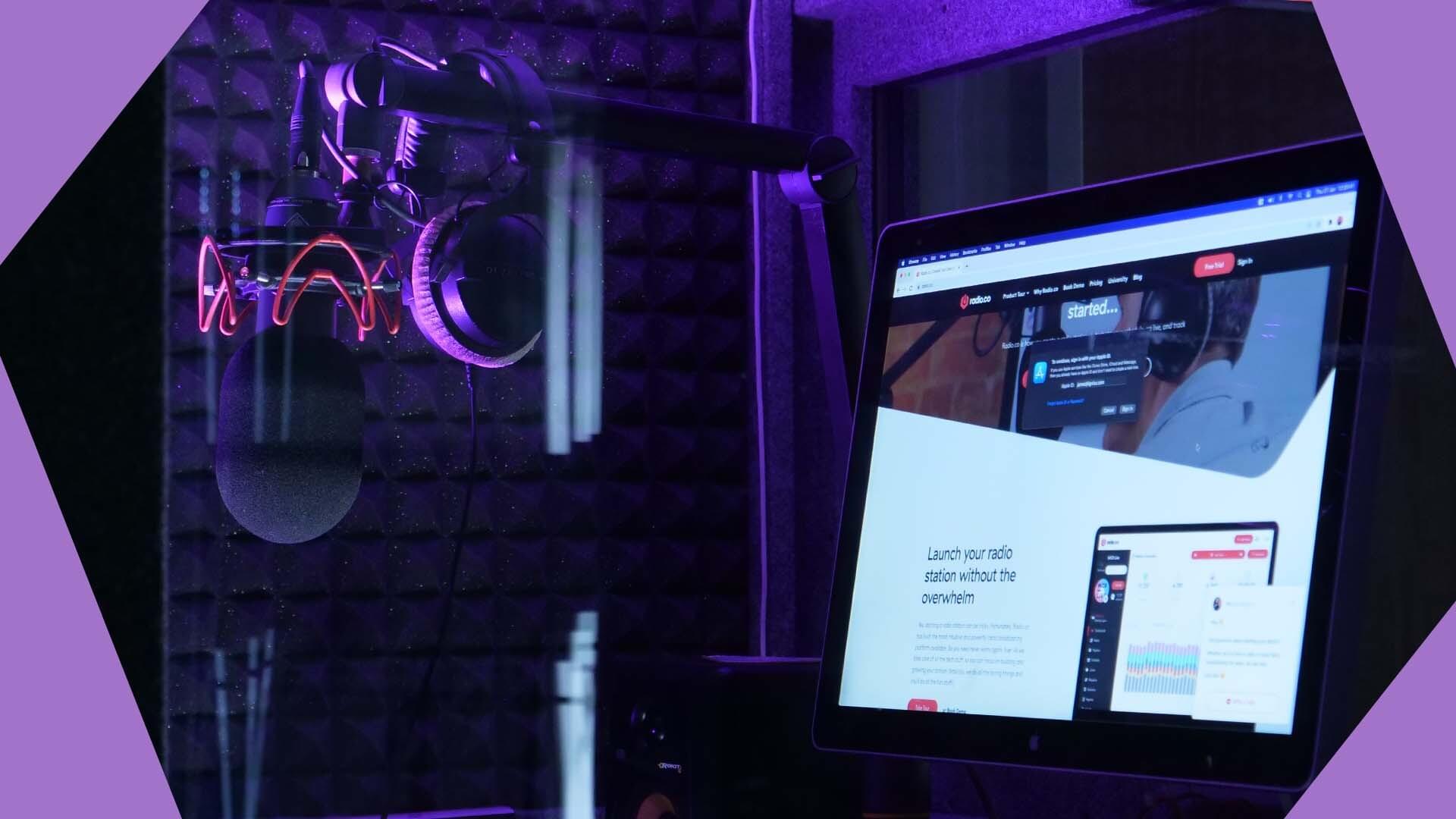 Why a Good Radio Station Name is Important
Most of your listeners won't stumble upon your radio station by accident. So for them, the name is the very first impression of your station. It has the power to entice listeners to tune in. It gives an idea of what your station is all about.
Needless to say, your radio station name is a big part of your branding. Radio is an audio format, so your station name is the bit of branding that'll get used the most. That is, on air.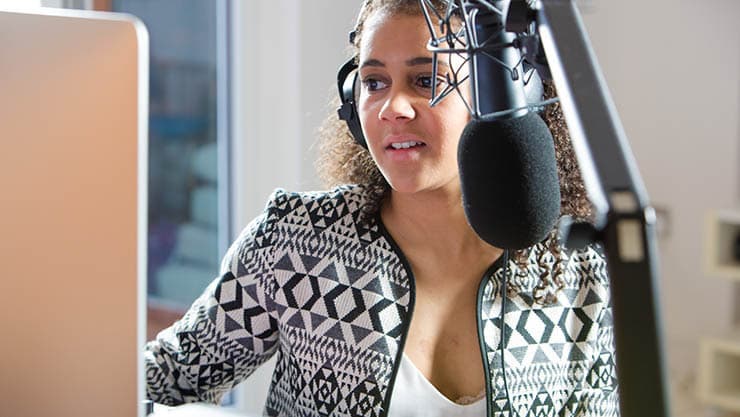 On top of that, the name helps determine how discoverable your radio station is. So it's pretty important.
Pick the right name that resonates with your target audience and they are more likely to give it a spin. Pick the wrong name it'll be much harder to get listeners through the door.
Choosing a Searchable & Memorable Radio Station Name
Nowadays everyone online has a reliance on search engines. Be that by typing in their browser or by asking their smart speaker. So to find your radio station, people will either say the name or type it. So it needs to be easy to say and easy to spell.
Social media remains a powerful way to build an audience and attract listeners to your station. But platforms such as TikTok and Instagram limit how you can direct people to your station.
Now as a radio station, you're unlikely to be broadcasting via TikTok. But make your station name the same as your TikTok handle and it's easily found outside of the TikTok platform. Result.
Aim for a name you can use across all your social media accounts, as well as your website.
Of course, there are millions of users on these platforms. So here's a handy tool to check the availability of a handle across platforms. And while you're at it, check a domain name too, so you ensure your website matches your station name.

Why You Need a Unique Radio Station Name
There are hundreds of thousands of radio stations, so it's an easy mistake to come up with the name of another station. But any name you come up with, can't be already in use by another station.
What's the problem with that? Confusion clearly! You don't want to spend time and energy attracting listeners, only for them to tune in to the other station.
On a legal note, many radio stations trademark their station name. So save yourself the headache and double check if a station name is already taken.

Google Search: Let Google do the work for you and pull the results from the web. Make sure you look through the first few pages of results.
Radio Directories: These are often used to make your station playable on smart speakers and list thousands of other stations (Happy side note: with Radio.co you can create an Alexa skill so playing your station on Amazon smart speakers is streamlined - woop woop!).
Government Trademark Registers: In the UK? Search for trademarks before committing to the name. If taken, then maybe best to go down another route to avoid conflicts.
5 Radio Station Name Ideas
While choosing your radio station's name has to be pragmatic, there's still room for creativity. And you don't need to resort to a radio station name generator (when we tried it out, the results weren't pretty).
So if you want some inspiration for radio name ideas, look no further.
5. Wordplay & Puns
A good trick might be using a bit of wordplay. Is there a lyric or expression well known in your target audience community? Wordplay and puns are a great way to come up with a memorable name, take Gaydio, Kisstory, or Boogaloo Radio.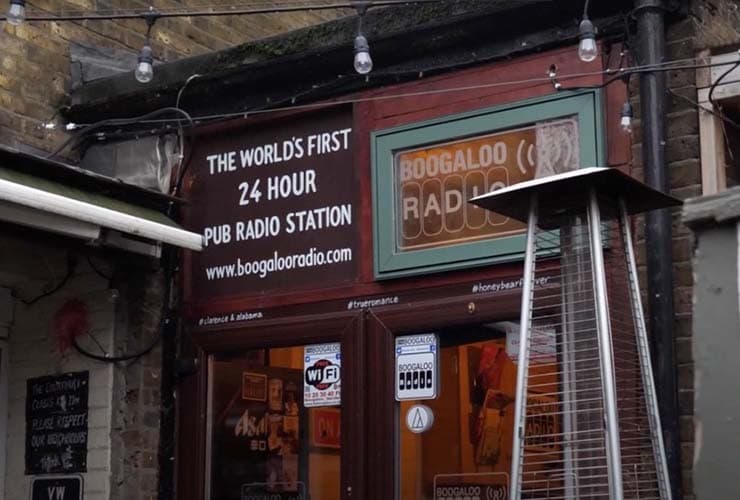 Do this and you can ride on the familiarity of an expression or word while injecting some humour. Remember, it has to be obvious. If it's a bit tenuous, you risk losing your audience. Recognition is the name of the game here. For example...
Featuring club songs: Radio Dance Armstrong.
Underground songs that never got the breaks they deserved? Top of The Flops.
A radio station devoted to ballads, why that would be United Singdom.
A record only radio station? Introducing Vinyl Richie.
80s pop radio station: Total Eclipse of The Chart.
4. Brand Name
If you have an established fanbase/listenership/audience/readership already, then by all means use your own name or your brand name. Take London's Boogaloo pub for example.
The Boogaloo pub is steeped in the UK's alternative and indie music history, so the pub and name is well recognised. So what did they call their station? Boogaloo Radio of course.

3. Call ID
For American radio stations that are licensed by the FCC, your radio station will have call letters. Probably a K for those west of Mississippi and a W for those east of Mississippi. Some stations come up with names that use their call letters to form an acronym like New York Station, WINS (1010 AM), or that fit in with their call letters like WTOP i.e. Washington's Top News.
Doing this can make your station easy to remember. To start you off, you can look up words beginning with W or words beginning with K.
2. Related Words
If you want something more straightforward, then thinking of one word or two related to your station can do the trick, like Resonance FM. Resonance means "the quality in a sound of being deep, full, and reverberating" - very apt for the art-focused and experimental radio station.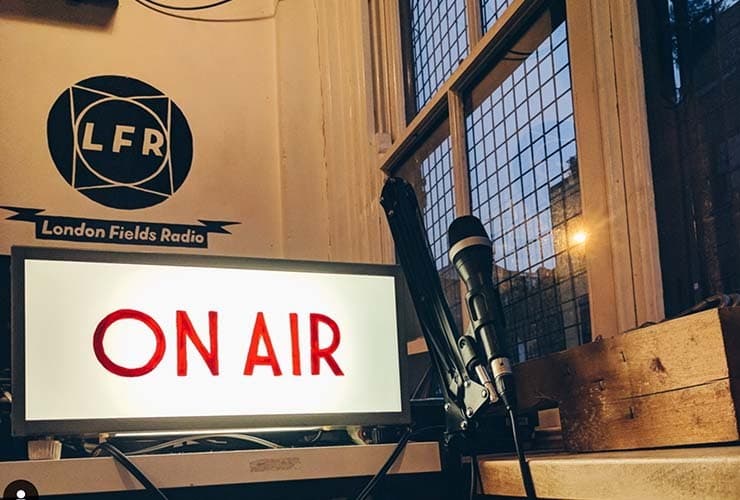 1. Location Specific
Chances are there may already be a radio station that's using your broadcasting location in its name, but it's worth checking. And you can always get a bit more specific, hone in on a nearby landmark, park or street. For example, London Fields Radio has its namesake from the East London park.

In Summary
Those are our tips for choosing a great radio station name that is easy to find and easy to keep in mind. Have we missed a good trick for naming a radio station? Let us know how you named your station in the comments below.