Powerful Statistics and Station Management Essentials (2018 Features Update)
Take your radio station to the next level with powerful statistics and station management essentials from Radio.co. Here's a look at new advanced statistics, redesigned players, adjustable track history, and tag and playlist improvements.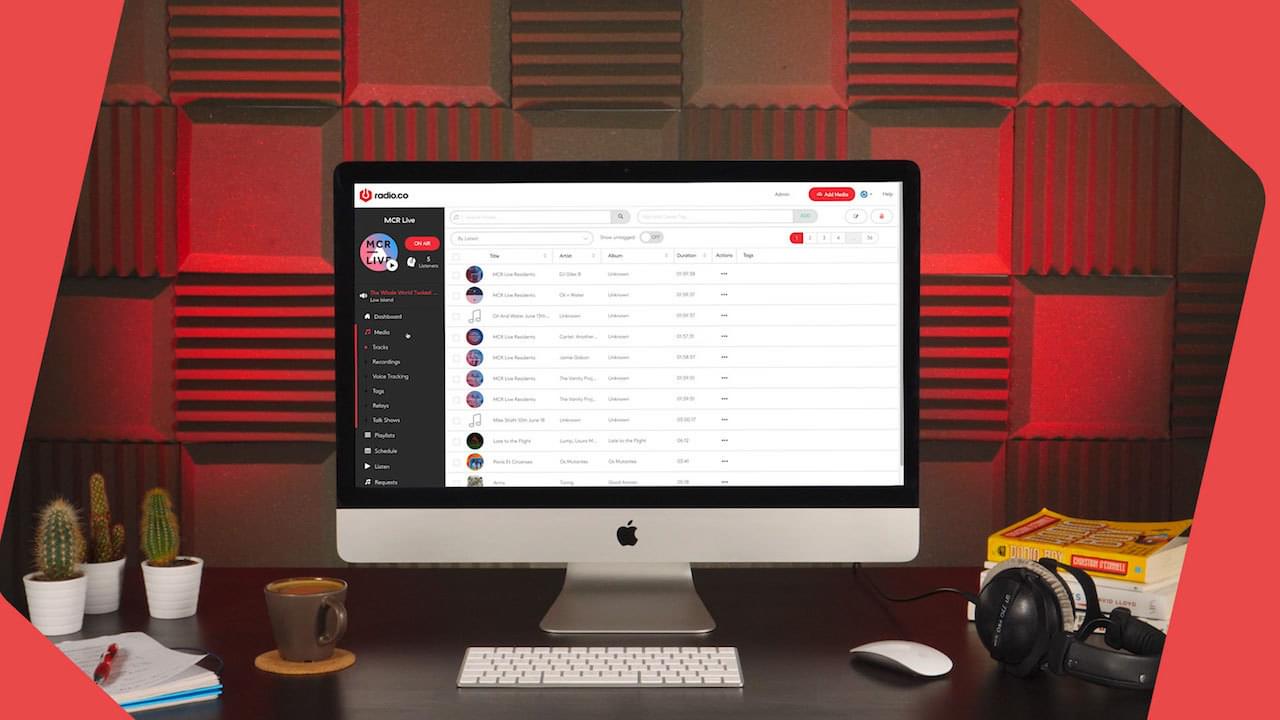 It's been a while since we checked in with a feature update - that's because we've been really busy working on some huge improvements and additions to the service. There's a lot to cover, so this will be a quick look at a lot of big and small new features and adjustments.
Advanced Statistics for Reporting
We've been working tirelessly for a very long time now working on our new statistics platform - this is a complete rebuild of the old Reports system, bringing with it much more flexibility and room for future improvement.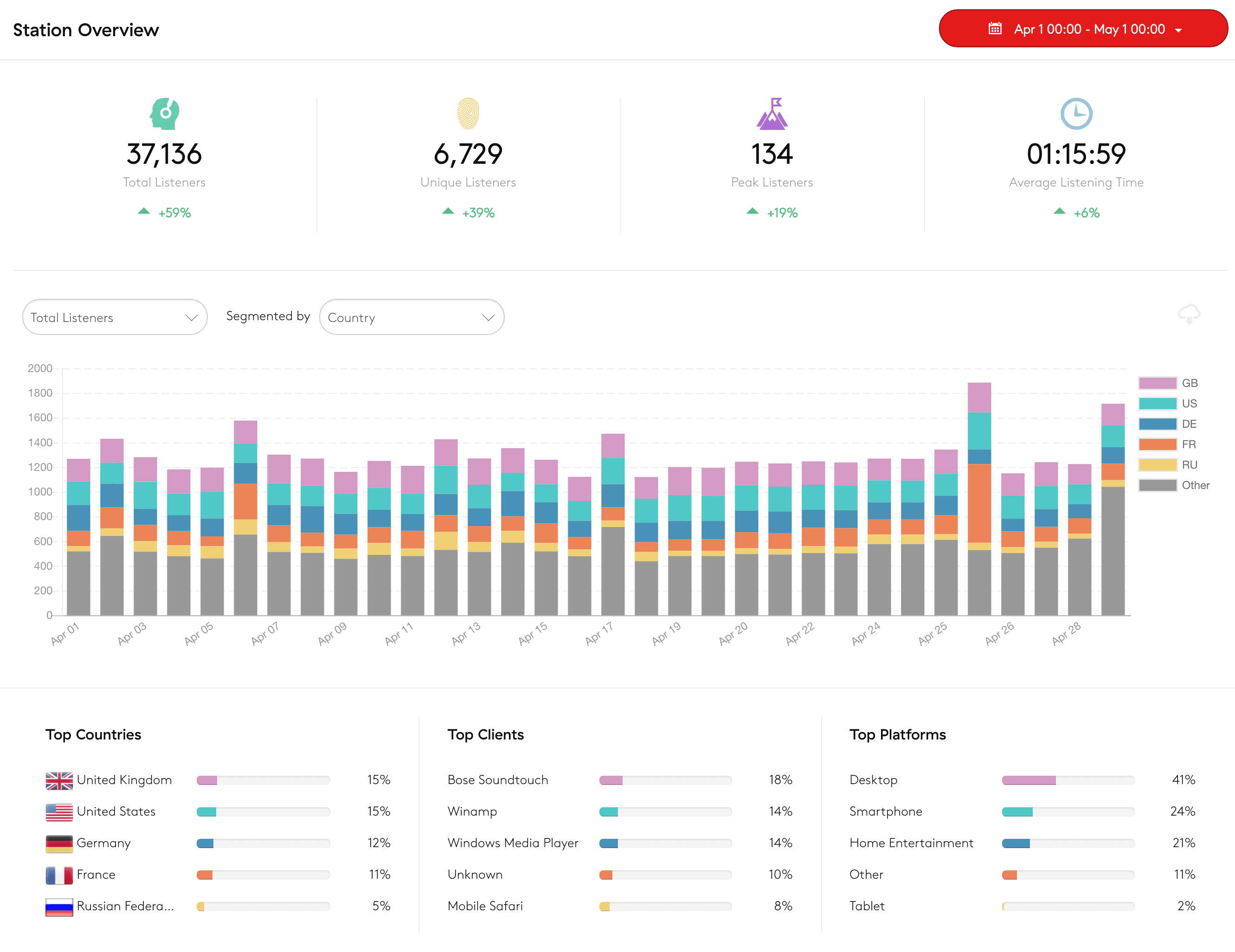 Accurately measure your listenership and use the powerful filtering options to gain deeper insights, using the new Overview section. Here you'll find details about your listeners, from any time period within the past 62 days. Has a DJ asked you how popular their show was? No problem - just dial in the time and date of their show and quickly see how many listeners they had.

You can also track your listenership easily in real time, with the ability to view a map of your listeners.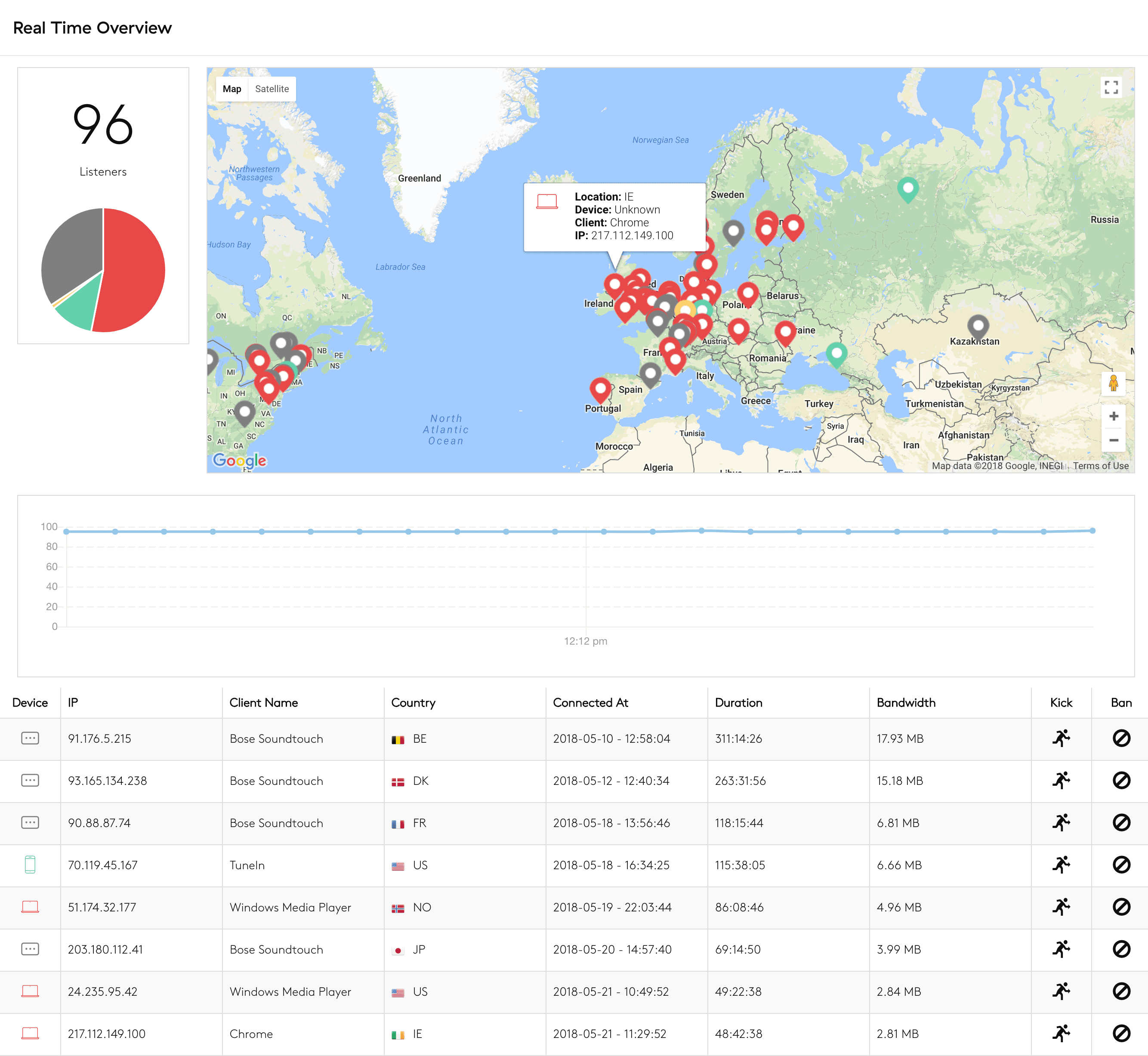 You can read all about the new update by clicking the button below.
Redesigned Players for a Fresher Look
One of our larger projects we've been working on are the new players we've built into the system. This new player type shows you the artwork for the current track as the entire background, with a nice blurred effect.
You can resize the player by choosing the width, allow Auto Playing, add in social links and amazingly, your listeners can even search for the currently playing track on Spotify.
But wait, there's more! Your listeners can pop out the player by clicking the icon in the top right corner, which will allow them to pop the player out of the page and take the player with them wherever they go and listen in the background.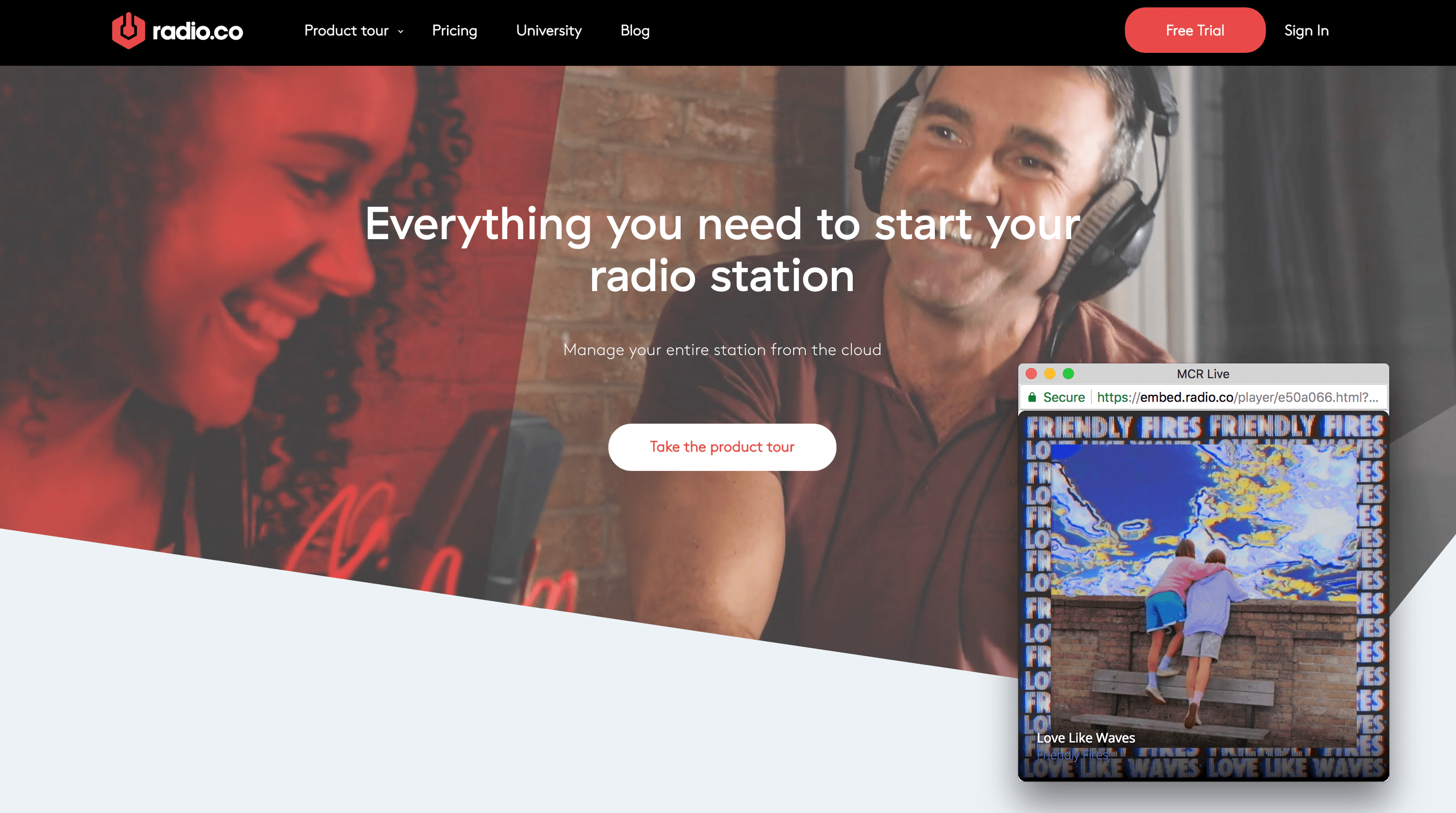 You can access the new "Artwork" player in the Listen > Web Players section of your account.

We didn't stop there, though - your original players have also had some improvements. We've added the pop out feature to the player and enabled the option for your listener to search for the track on Spotify too. The new players are available to all of our clients right away, so be sure to learn more below.
Go Back in Time with Adjustable Track History
Show your listeners what has recently played using the improved Sony History embed, available in Listen > Embed Codes. A simple drop down menu lets you choose how long the list of tracks will be. You can choose 5, 10, 15 or 20 tracks from the available options.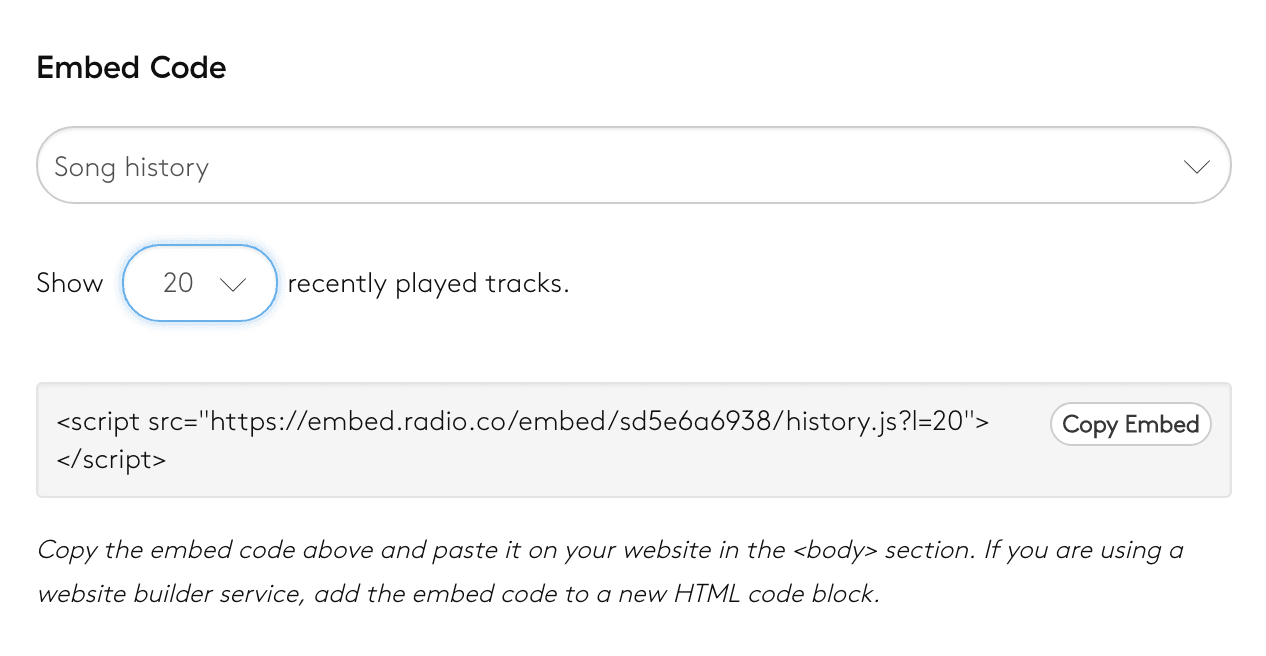 Tag & Playlist Improvements for Easier Searching
One piece of feedback we've been given quite a lot recently is that it'd be great to be able to search for all of your tagged tracks inside the Playlist Editor, so you can simply insert tracks from your various tags.
You can now search for tracks in your playlists by typing tag: followed by the name of the tag. For example, in the animation below you'll see what happens when I type in tag:A.
Another improvement we've made to do with Tags, is that you can now easily find all of your tracks assigned to those tags in the Media > Tags menu.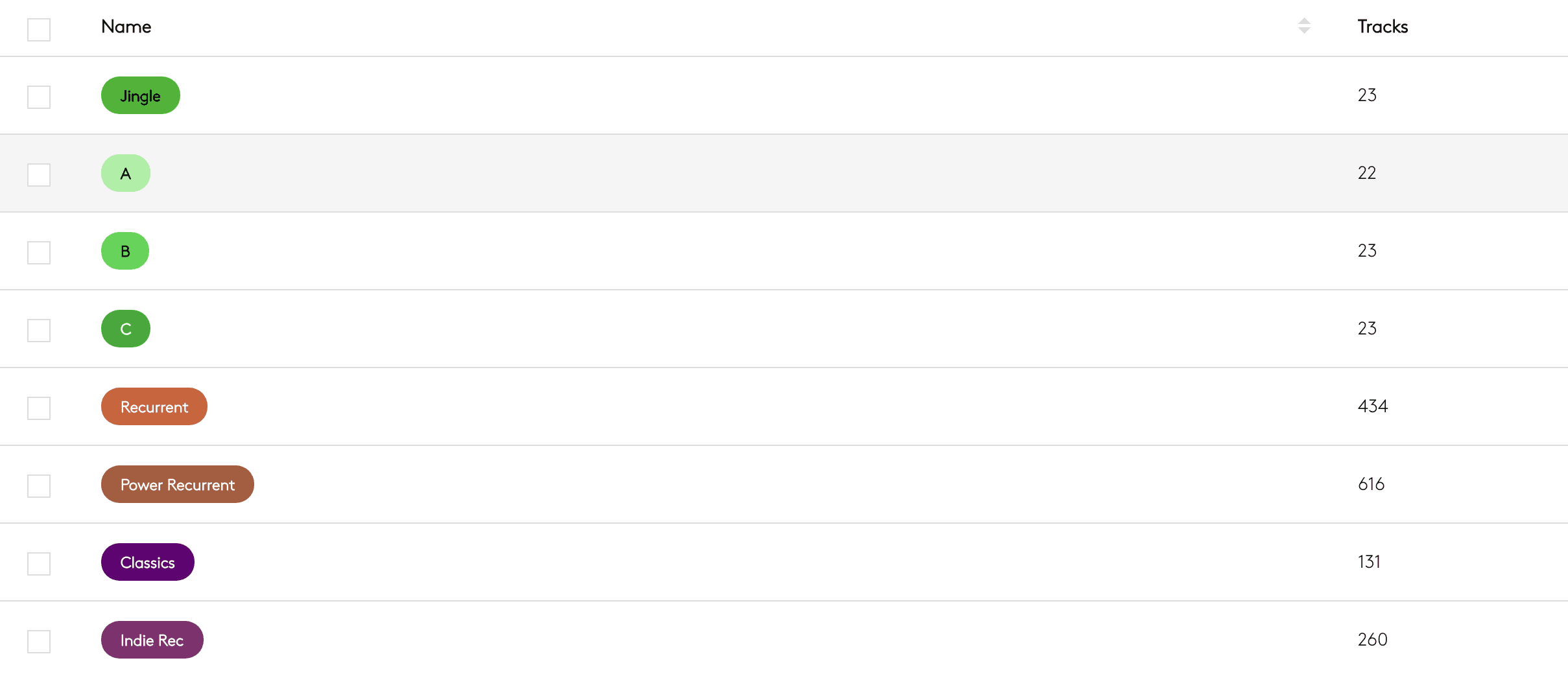 Head here and simply click the tag you'd like to check, and you'll be taken to the Media library showing you all the tracks in that tag.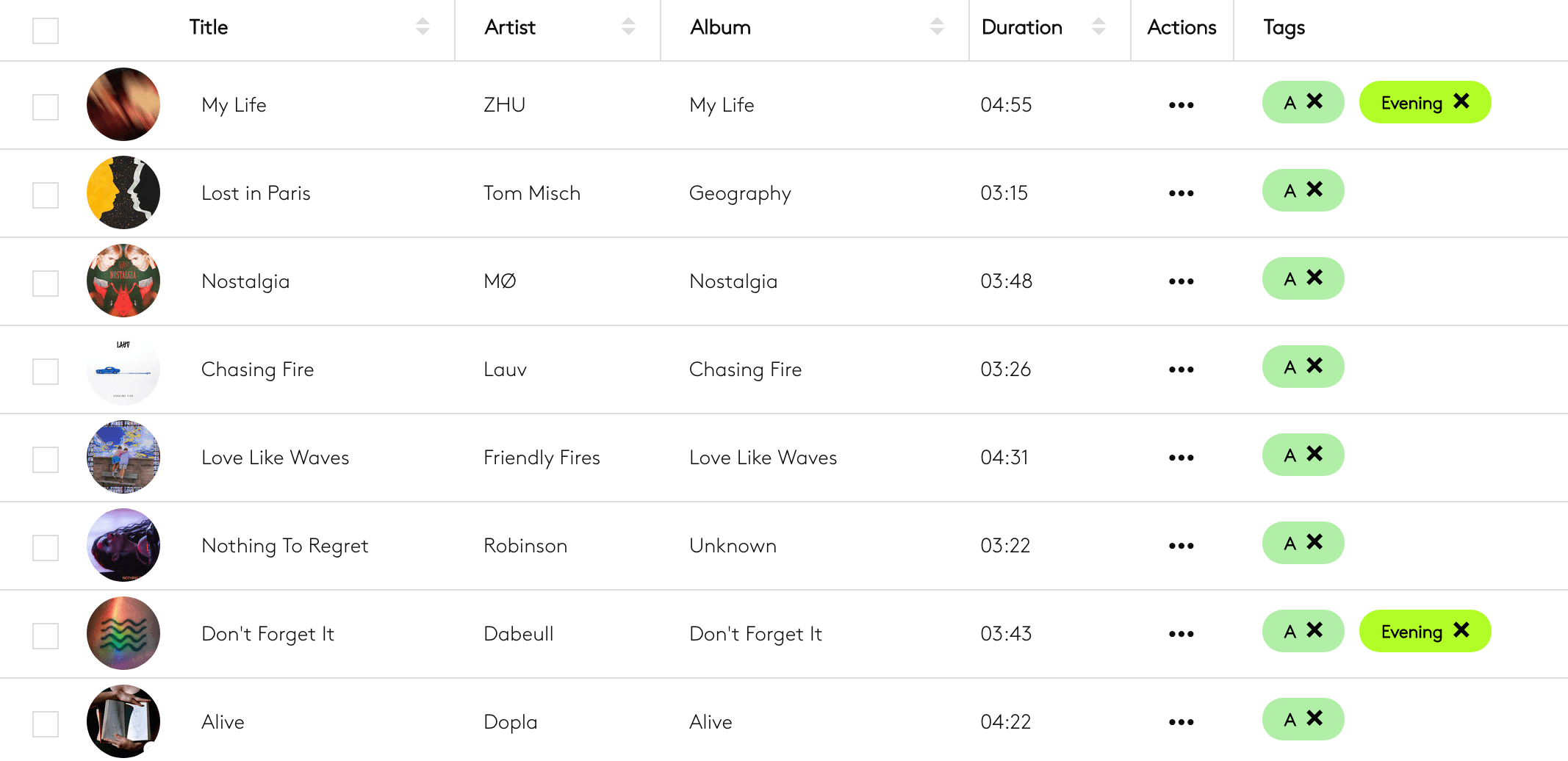 For more on how to use tags to organise your media library and to structure playlists, then click the button below.

What Would You like to See Next?
Do you have a suggestion on what we should build next? Or is there an improvement you're dying to see on an existing feature? Let us know by submitting your ideas and up-voting existing ones on what you want to see next.