Radio Automation Software: Complete Guide
Are you looking to broadcast your shows 24/7? Use radio automation software to make it easy to manage and schedule content for your station with this complete guide.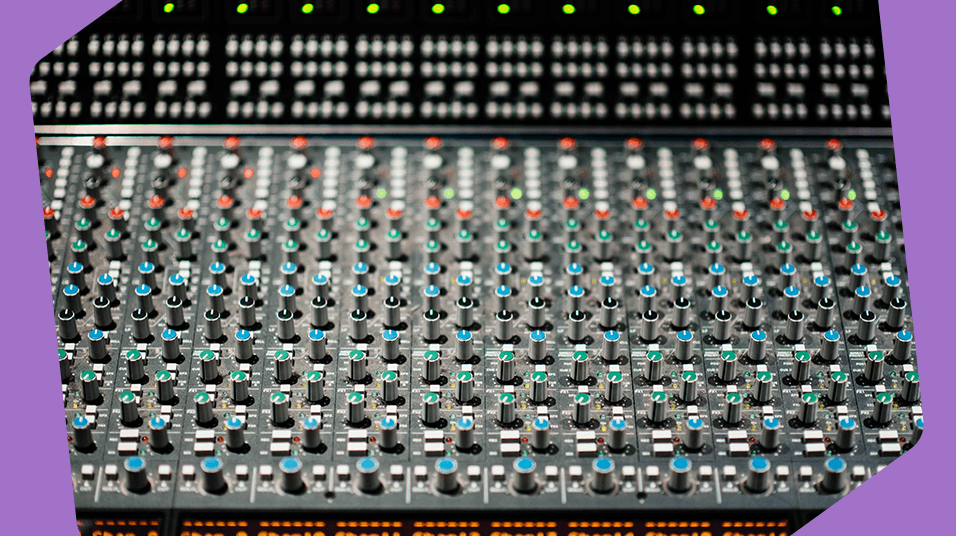 Are you looking to broadcast your shows 24/7? Use radio automation software to make it easy to manage and schedule content for your station with this complete guide.
What is Radio Automation Software?
Radio automation software is a way to keep your station running 24/7 using scheduling software, so you don't actually need to be sitting in your studio around the clock to run your shows.
Every professional radio station uses automation in some form or another. Even big ones like BBC Radio 1 in the UK and WHTZ FM in the USA have a system in place to help manage their shows for when no ones around. Stations hosted with Radio.co also use automation like MCR Live and Kpopway to make life a little bit easier.
Scheduling Events to Broadcast
Before you can use radio automation software, you first need to ensure you can connect and broadcast to your radio station. Schedule events in Radio.co to broadcast from your computer and out online.
Login to your Radio.co Dashboard.
Click and drag on the calendar at the point you wish to schedule the event.
A popup will appear- confirm the start/end times are correct.
Select a playlist from the drop-down (this will be used as backup in the event the DJ is unable to connect).
Select Live DJ and choose a user (If you are scheduling a repeating show, select the days you want the event to repeat. This will add them on the selected days every week indefinitely on the calendar).
Review and create the event.
Alternatively, broadcast live anytime to have 24/7 access to your station (currently limited to station owner's credentials). Go to Settings > Broadcast > Live Anytime (ON). For more on how to schedule events then head here.
Managing Multiple Presenters
Add variety to your station with presenter takeovers. Invite and collaborate with your friends using Radio.co's user level system. Each user has a different role to restrict access to what he or she can do. For example, the Guest DJ role can only view the schedule and your radio station's dashboard, which makes it ideal for one-off guest spots.
Each role is unique. The Station Manager has full access to everything.
Access the full dashboard except for the billing area.
Turn the station on or off.
Invite other users.
Create/Edit playlists, schedule and upload files.
Access reporting.
DJ.
Create/Edit Players.
The Music Controller can do pretty much the same things as the station manager, but without access to billing options.
Upload Music and tag files.
View Dashboard (cannot turn station off or skip track).
Create/Edit playlists.
Edit schedule/Live events.
DJ.
The DJ can only view the schedule and dashboard.
View the schedule.
View Dashboard (cannot turn station off or skip track).
DJ.
The Guest DJ is the most limited, only being able to see their broadcasting details in the dashboard.
Cannot see any statistics or the dashboard.
DJ.
For a better look at how you can set roles for others then visit the manage users help guide.
Multi-Platform Software (Mac, Windows, & Linux)
Multi-platform software lets you enjoy your favourite radio automation software across different operating systems like Mac, Windows, and Linux. Not all of them mentioned below work for all three, but may work for two like Mac and Windows.
Broadcast Using This Tool (BUTT)
Broadcast Using This Tool, or BUTT for short, is a simple and easy way to broadcast your computer's audio to your station online.
Unlike most other software on this list, BUTT is free to use and available across all major platforms like Mac, Windows, and even Linux. It may not look like much, but it does a pretty good job at taking either your microphone input or entire computer's audio and pushing it out to your station.
Mixxx
Mixxx is free open-source software for Windows, Mac, Ubuntu, and Linux. By far it's one of the most visually pleasing programs you will see on this list.
If you have loads of tracks or pre-recorded shows then it's very handy to organise all your media in one place. Use it to update your track's info like titles, artists, and albums using a built-in ID3 tag editor. When broadcasting from Mixxx your track's details get shown to listeners via your player, so it comes in handy as everyone can see what you're playing. There's also a few other features like beat syncing with up to 4 decks and several microphone sources available for you and several guests to easily map external mixing decks with MIDI controllers.
If you broadcast live shows then you can record them in Mixxx and add them to your library. To broadcast to your station you need to use the LAME MP3 encoder which you can find below along with a setup guide.
Serato DJ
Serato DJ is well-known DJ software for both Windows and Mac. Professional DJs like Mix Master Mike, DJ Jazzy Jeff, and Steve Aoki all use it to manage their mixes.
Using controllers to link software with hardware, Serato DJ integrates with popular mixing desks like Pioneer, Allen & Heath, and Behringer so it's easier to manage everything. It's praised in the DJ community as being the best tool for DJs looking for basic or advanced ways to manage their mixes. The virtual decks let you beatmix tracks, control shows from your phone with a remote management app, and map hardware using the many controllers available. Serato DJ isn't free, but offers a trial with access to the full suite on purchase.
Traktor
Native Instruments, known for being the music industry for hardware and software, are the team behind Traktor. Designed for DJs like Pete Tong, Richie Hawtin, and Matthew Dear, it's perfect for managing your media, mixing shows, and hooking up hardware like mixers due to its simple integration using controllers.
Mix tracks with up to four decks, create unique effects with the FX suite, and automatic beat matching makes it a powerful tool to professionally manage your shows. Traktor DJ is available for Windows and Mac with a 30-minute trial so you can try before you buy.
Virtual DJ Pro
Virtual DJ Pro is an advanced audio mixing solution to schedule and mix music together.
Available for Windows and Mac, it's ideal for beat mixing and media management cueing to produce professional shows. Just about anyone can start mixing audio without buying expensive equipment like vinyl or CD desks. Virtual DJ Pro is free for personal use, with a paid version for professional use.
Mac Software
If you are a Mac user then, unfortunately, there isn't a lot on offer at the moment. You may want to refer to the multi-platform software above for more options. Alternatively, if you know of any we might have missed then leave a comment at the end.
Nicecast
Nicecast is one of the simplest ways to broadcast your audio from any application like iTunes, Spotify, or Deezer.
Just enter your station's details and choose an input source like your microphone or media player like iTunes. As Nicecast essentially takes over your audio, you can use it with most applications like Skype to broadcast music or live talks with guests. The first 60 minutes are free, after that you need to purchase a license here.
LadioCast
LadioCast looks and feels very similar to BUTT and Nicecast. Just like these two applications, it's designed with bare bones features in mind. For example, you can broadcast to your station in one of several coding formats and it's equipped with 4 ins, outs, and bus audio mixer for routing audio from your input to output devices (which is pretty much all it can do).
Technically, LadioCast isn't a radio automation software solution as it's just an encoder, but it works with Soundflower and LineIn to grab all audio from your computer. As it's free to use it's worth giving it a go or using it if you're not willing to pay for an app like Nicecast.
Windows Software
Windows users have plenty of options to choose from in terms of radio automation software. There are some old classics with plenty of features like Winamp, to more newer and simpler alternatives like SAM Cast. There's even a Radio.co solution to streamline the process of broadcasting your shows online.
Radio.co Broadcaster
We couldn't resist developing our own Windows broadcasting solution to work with other radio automation software. Everything feels seamless, just login with your Radio.co details and you can start broadcasting to your station at the click of a button.
Our desktop software lets you and your DJs broadcast live from your computer. It's simple to setup and you can play music from any application like Spotify, iTunes, Serato DJ, or any other Windows compatible software mention in this list.
AltaCast
AltaCast (formerly known as EdCast) is a free Windows encoder that can hook up with your media players and scheduling software for live radio broadcasts.
It's a simple solution in terms of design and features. For example, just like BUTT it's main function is to grab your sound card audio, like a microphone input, and push it out online. Although it's free, there is a catch. AltaCast requires a bit of technology know how to get everything setup. You need C++ 2010 runtime and Lame_enc.dll for MP3 support. After that, you only need to enter your server details, choose a recording source like a microphone, mixer, or line in, and then connect.
NextKast

NextKast is an automated music and audio mixing media player for PC that works with Radio.co to stream live music. It has plenty of simple and advanced features to easily manage your shows.
Automate your station with rotations and playlists on a weekly basis. Use tools to adjust track crossfade times, automatically trim dead air, and manage all your media. NextKast is a paid piece of software, but offers a trial version you can check out before you buy to see if it's worth investing in.
RadioBOSS
RadioBOSS is a Windows only radio automation software application to manage your media and stream live audio to your station.
Use it to stream live music from your back catalogue of tracks or do live talk shows through your microphone. Take advantage of the media player to manage songs, create playlists, and schedule them with crossfades, automatic volume levelling, time announcements, block rotations, and more. Send metadata automatically to update your station's now playing details.
RadioBOSS is paid software, but there's a trial version which offers a few hours of free use before expiring.
PlayoutONE
PlayoutONE is a Windows only paid software for music organization, voice tracking, and broadcasting shows to your radio station online.
Generate playlists based on your track's data like artist, year of release, or genre. Intelligently import audio using your file's metadata to fill in album name, track number, and so on. Add voice tracks to build playlists to make them sound like they're live, even when they're not.
Try PlayoutONE with a free 20-day trial or pay for a license to get the full experience.
RadioDJ
RadioDJ is a free automation software available for Windows. It's one of the best ways to manage your shows and comes packed with plenty useful tools. For example, automate your station with playlist generation which sorts and grabs tracks based on playback.
There's also ID3 track editor to update artist info, multiple sound card outputs to manage separate audio channels on things like mixers, and compatibility with external encoders like BUTT. Manage tracks with sound processing like the cue points editor to get a more professional sound. Edit the levels of your tracks and even trim them down, for instance, you can fade in and out tracks for smoother transitions.
The biggest hurdle with RadioDJ is how tricky it can be to get setup initially. It needs a database back-end to manage everything. However, we've put together an easy step-by-step guide on how to get started below.
SAM Broadcaster Pro
SAM Broadcaster Pro is fairly well known due to its heavy roster of features like media management, mixers, relays, statistics, multiple player decks, and more useful tools.
Power and control are at the forefront of SAM Broadcaster with several mixing desks for audio synchronization and mixing controls like the FX voice feature to manage how you sound when broadcasting your voice online. It's only available for Windows and is a paid software.
SAM Cast
You might be wondering: "Why should I bother with SAM Cast when there's SAM Broadcaster available?!". Although it is a bit like SAM Broadcaster, most of the advanced features have been stripped away to leave you with a sleeker design and easy to use program.
SAM Cast is essentially an encoder like BUTT that focuses on broadcasting your audio instead of managing it locally. Compatible with Windows 8/10, it's designed with simplicity in mind as you can add Digital Signal Processing (DSP) plugins to use with your chosen media player like Winamp, iTunes, or even Serato DJ.
There is a free trial version available, but you need to purchase the full version to stream your pre-recorded audio from your media player.
StationPlaylist Studio
StationPlaylist Studio allows you to curate playlists and shows, then broadcast them live from your computer to your radio station.
Automatically crossfade between tracks, use play carts to manage tracks or entire playlists on the go, track preview and cueing to line up your music before it goes live, and a bunch more features you can check out here.
StationPlaylist Studio is free for 21 says. Alternatively, purchase a license for the full version by following the download link below.
Winamp (With SHOUTcast DSP)
Winamp is super old school. Having been around since 1997, this media player is going strong today and is still widely used due to its popularity and free to use services.
With the SHOUTcast DSP plugin (which is an encoder to broadcast to your station online), it allows you to manage tracks into playlists, control stream output with faders, and add effects whilst broadcasting directly to your radio station.
Which Radio Automation Software Are You Using?
Have we missed any radio automation software off this list? Which one are you you using? Let us know in the comments. For more radio related content like this then be sure to join the Radio.co Newsletter.