Radio Trends, Challenges, & Opportunities
Innovation is a good thing, right? Both listeners and content creators share their views on radio trends, challenges, and opportunities in the audio landscape (and the results may surprise you).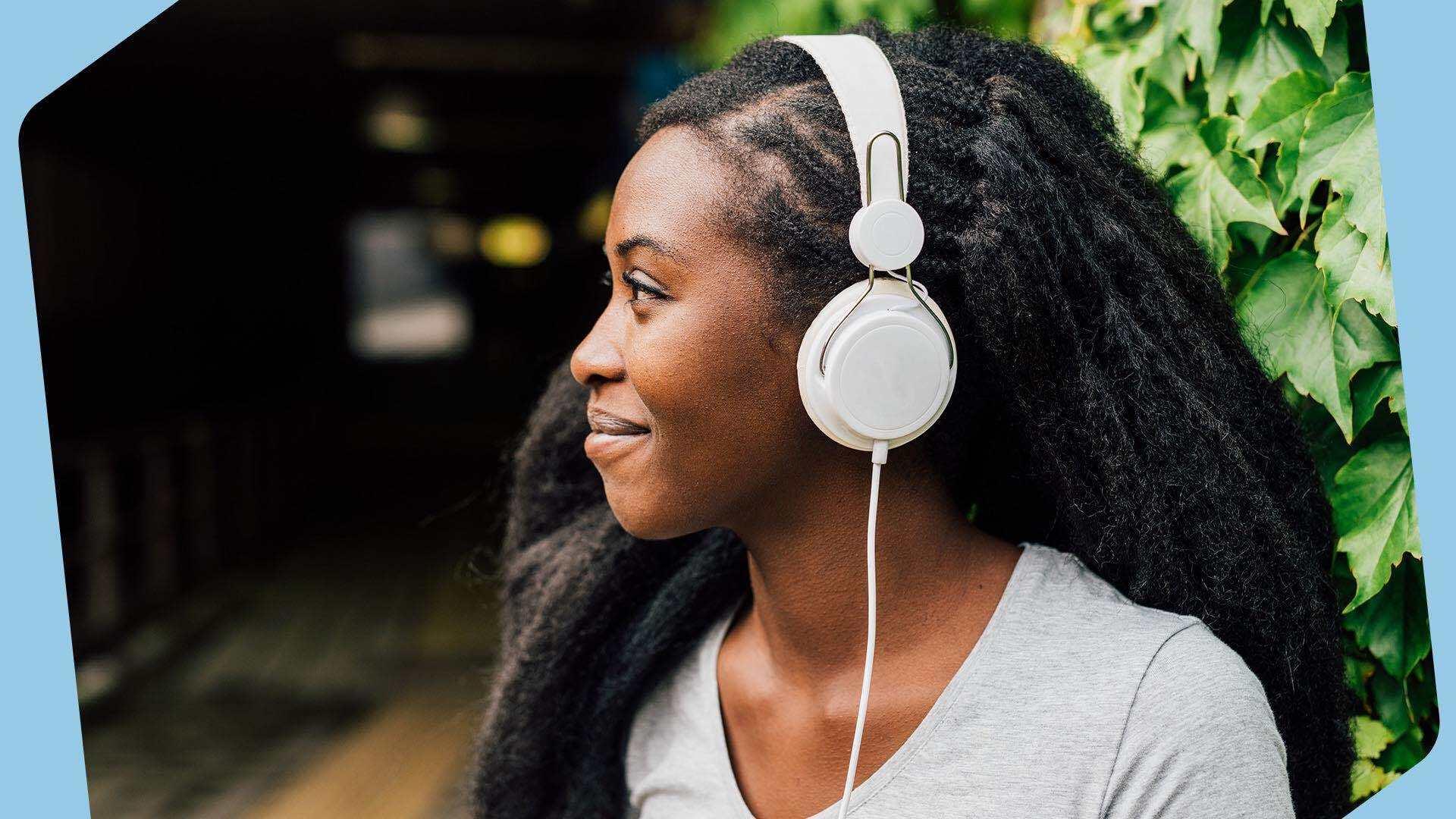 Advancements in technology have paved the way for automation in the radio industry. For better or worse, RadioGPT and Spotify's DJ have peeled away the human element in favour of fully AI-generated shows. Although an extreme example, radio has once again been caught in the crosshairs of the zeitgeist. So we surveyed* both listeners and broadcasters on the current state of audio to see where it's headed, mainly touching on:
Listening Habits
Industry Changes
Revenue & Advertising
The Future of Audio
*3,330 people from the Radio.co mailing lists and social media channels took part in the survey across 3 weeks, answering a total of 19 questions around 4 main topics (as highlighted above).
Listening Habits

Behaviours change with emerging technology. Spotify, podcasts, and even video divide attention. Listeners were asked to share how they consume audio to help paint a better picture of where audio might be headed.
Personality Wins Over Listeners
With on-demand streaming and podcasts in the content mixing pot, listeners are more divided than ever. But one thing rings true: bespoke content is king.
60% of radio listeners favour independent, decentralised broadcasters.
Shows with engaging hosts and flavour win over listeners more than syndicated broadcasts. So stations that lean into hyperlocal, bespoke, and niche content are favoured over more generic 'every man' types of stations.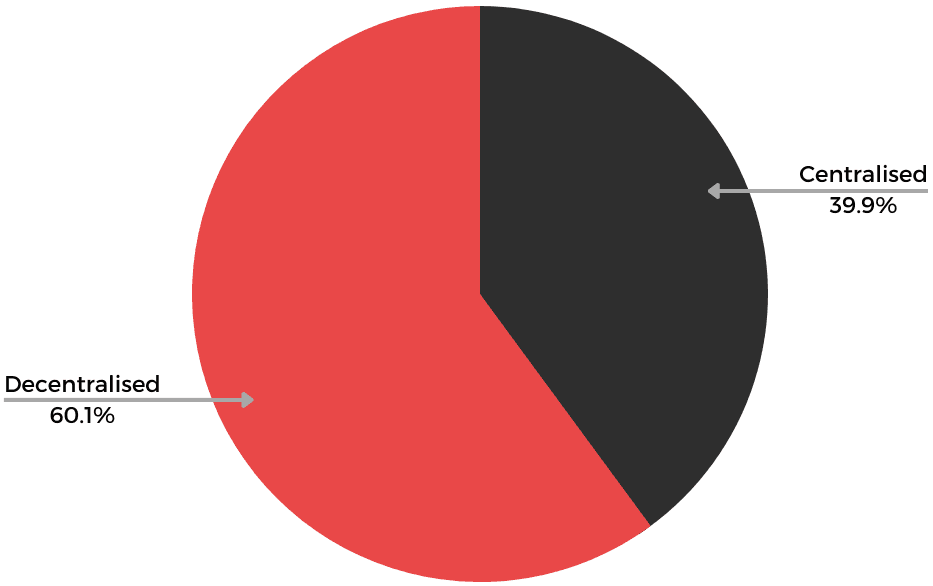 The War for Attention

On-demand audio from streaming services like Spotify makes music more accessible. Although listenership has changed hands over the years, each medium has a healthy share. Proving there's room for all, but at the cost of attention.
41% of listeners prefer live audio.
Apple Podcasts, YouTube Music, and podcasts are dividing listeners, but the main takeaway is intimate experiences are preferred.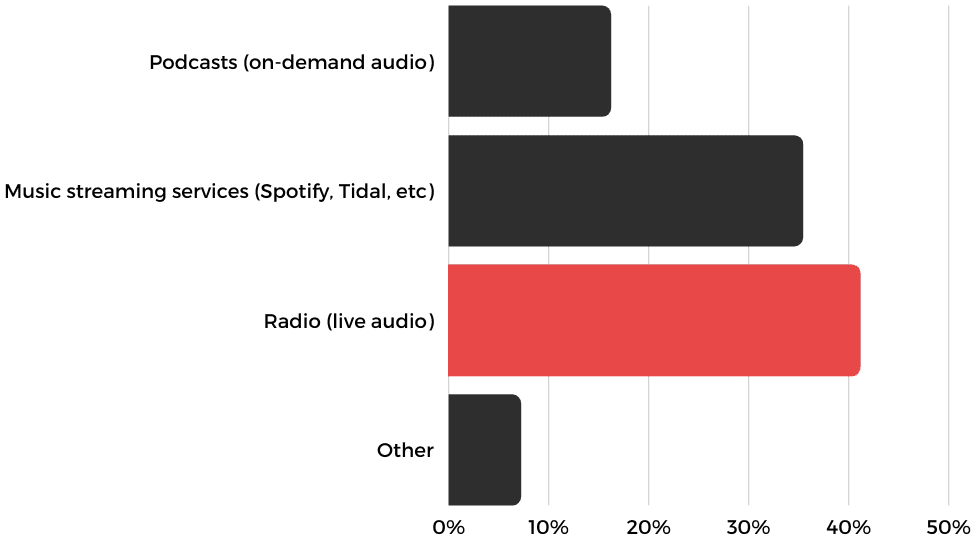 Phones Are the New Car
Nearly everyone has a smartphone. 5.22 billion people have at least 1 smart mobile device, and that shows how listeners consume audio.
36% of listeners primarily tune in online through their smart phone.
Whilst car listenership is lower than other mediums, online via a desktop computer/laptop and traditional radio like AM/DM/DAB take a healthy bite.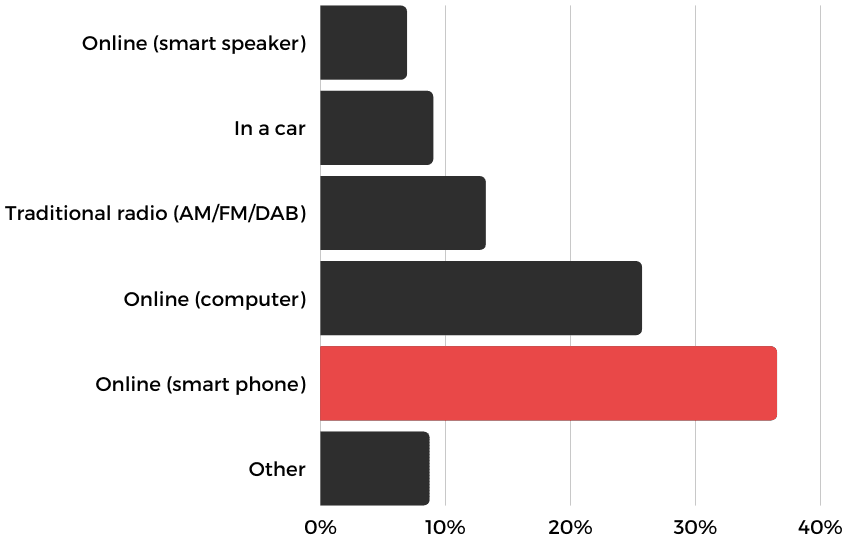 Radio Listening Hours
People consume a heavy amount of audio during the week as the average person consumes up to 10 hours of content.
25% of listeners tune into 6-10 hours of radio every week.
Followed closely by 21+ hours per week.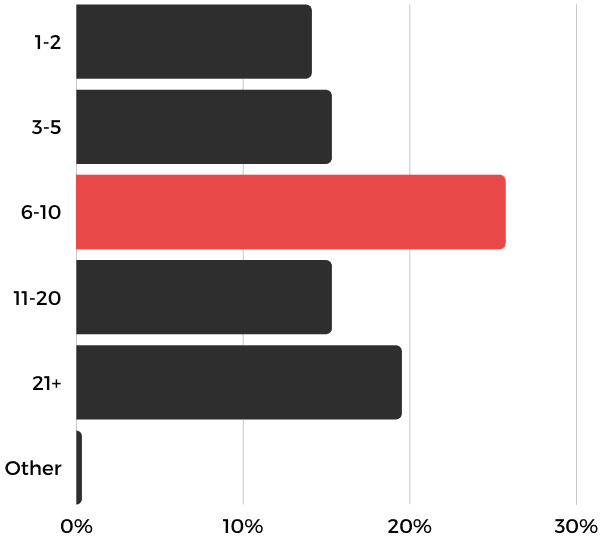 Industry Changes
The audio landscape has shifted dramatically in the last decade. Radio has seen challenges in investment, talent, and new technology. Listeners were asked what they thought were the biggest hurdles the industry is currently facing.
Biggest Threat to Radio's Future? Listeners!?
The biggest risk to radio is the audience, more specifically gaining new listeners and retaining them.
49% of people think audiences are the biggest challenge to radio's future
Investment and talent are also at the forefront, with sidelined minor issues around discoverability and syndication.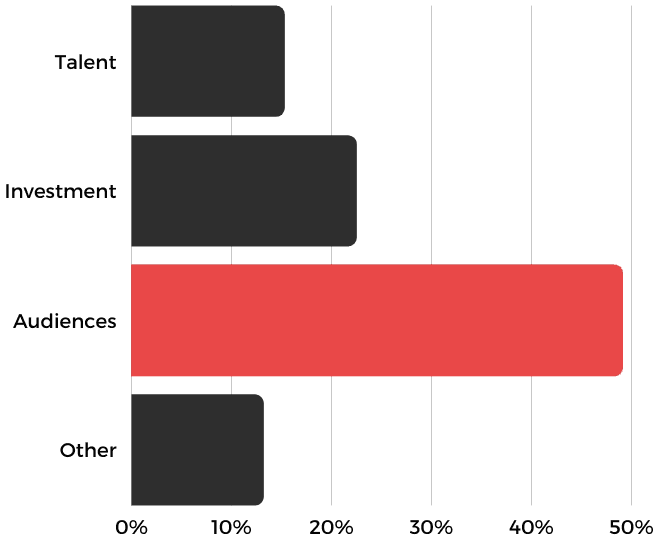 Radio & Podcasts Are Frenemies
Podcasts were born from radio as bite-sized content. Although often considered as opposing forces, both mediums are symbiotic by complementing one another.
70% of listeners think podcasts have changed audio for the better.
Both radio and podcasts generate a good share of revenue. Independent content creators and brands will most likely flourish from both mediums in the future.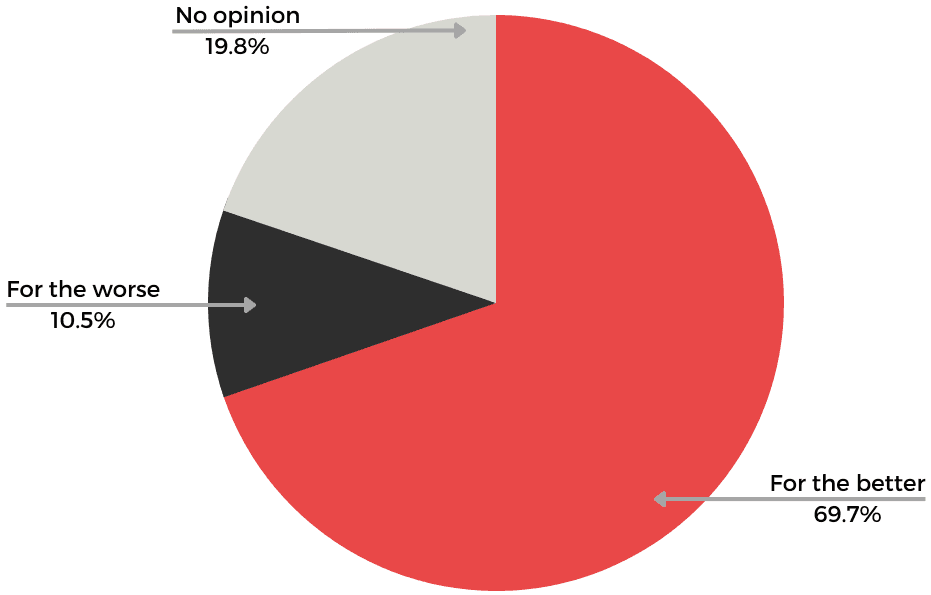 Radio Builds Bridges

The mainstream doesn't cater to everyone. Communities resonate better with hyper-localised content. That's why stations like Gen X Radio are carving out an engaged audience.
32% of listeners said radio helps connect with their community.
Listeners prefer independent local radio for news and music, along with a comforting presence with likeable presenters.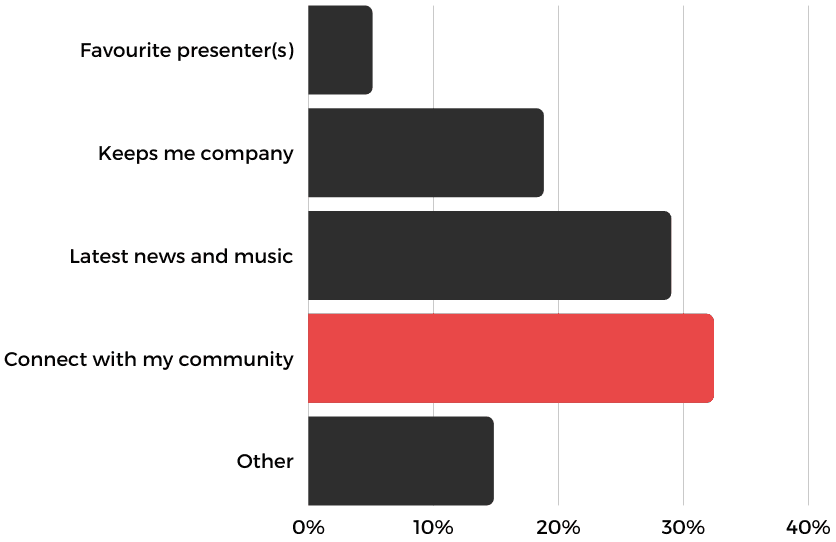 Audio Raises Awareness for Brands
Businesses and brands are using every tool at their disposal to reach customers, including audio.
68% of listeners think audio raises awareness for brands.
Global brands like Asda and Lennar see audio as part of their marketing playbook. Smaller independent brands like children's learning toy Yoto are building better experiences with audio, so everything ties together.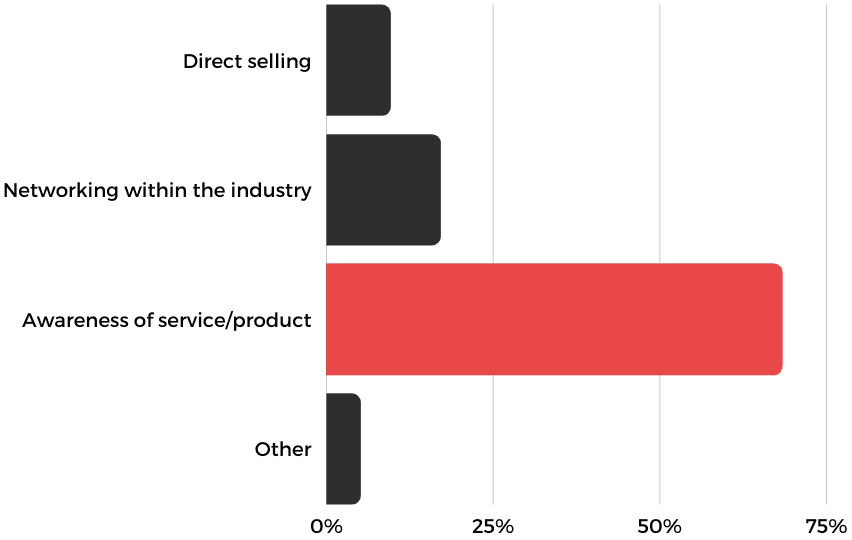 Revenue & Advertising

Revenue has continued to grow within the audio industry at a steady pace at 1% year on year, according to Statista. Listeners shared their thoughts on the challenges and opportunities facing both radio and podcasting.

Love or Hate Ads, Listeners Are Still Divided
Ads are a necessary evil for radio stations and podcasts to generate revenue. On the other hand, listeners have very mixed opinions.
53% of listeners said they don't mind ads.
Followed closely by 47% of listeners who said they do mind ads.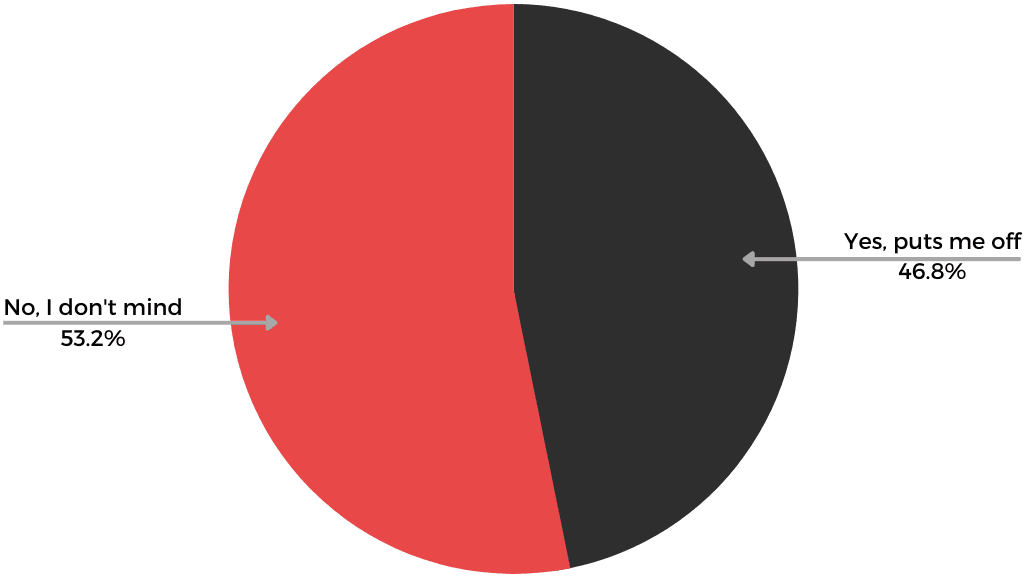 The Secret to Sustainable Growth? Sponsorships
Successful monetisation is diverse. Just like businesses, maintaining and growing a radio station or podcast needs a steady income to flourish. One-off kickstarters and crowdfunding are short-term solutions. Instead, sponsorships are the key to sustainable growth.
31% of listeners think radio/podcasts should adopt sponsorships.
But one source of revenue isn't enough. Events, ads, and subscriptions are also considered by listeners to increase cash flow.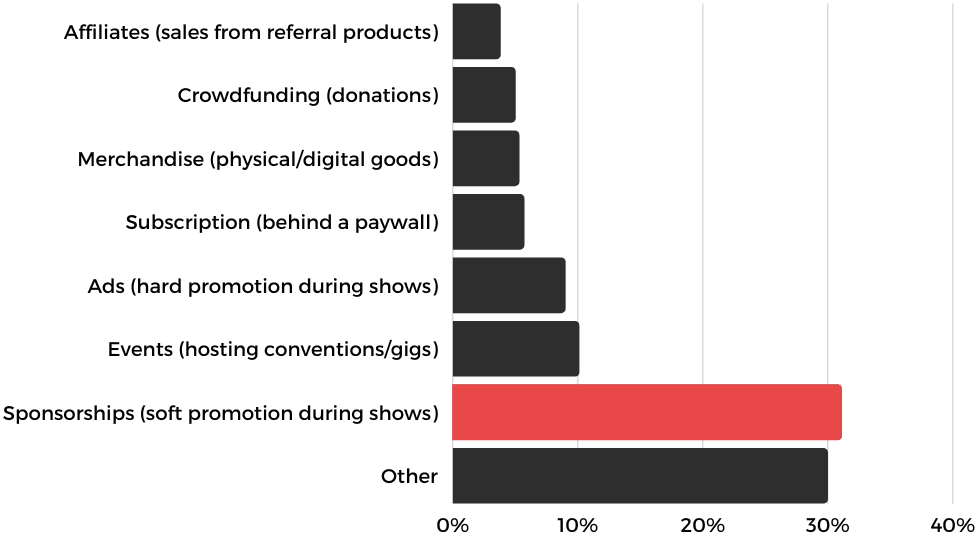 The Future of Audio
Just like driving in fog, the future of any industry is murky at best. Recently, AI has taken the spotlight as a way to automate written and spoken tasks. Listeners express their feelings on what automation means for creative industries like radio and podcasting.
AI is Scary, But Practical
AI is in its infancy, but there's a gold rush to capitalise on new technology. Spotify and RadioGPT are showcasing how AI presenters might work in practice. Listeners aren't sure how to feel about the changes.
42% of listeners feel unsure on how AI will affect the audio landscape.
32% feel AI could be used positively depending on the scenario.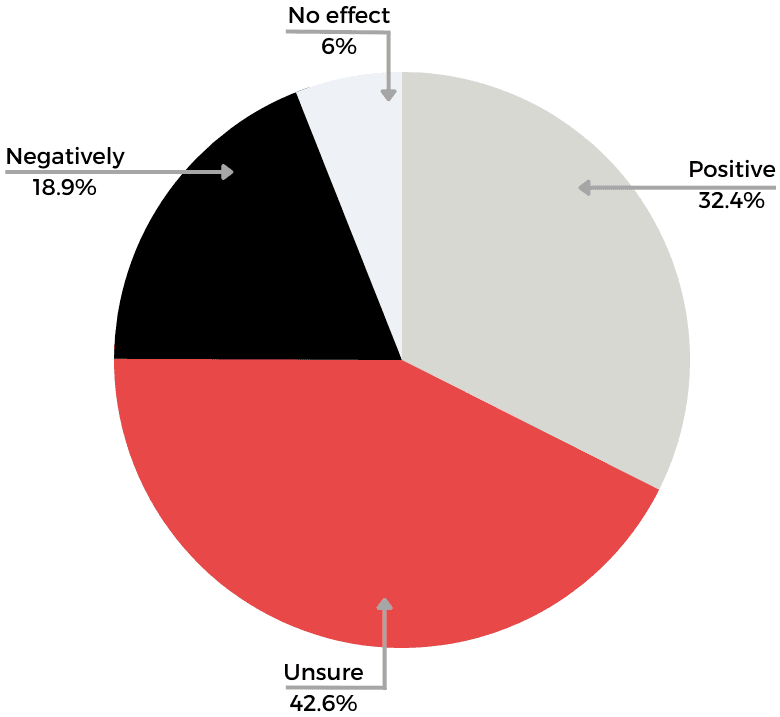 Listeners shared their main takeaways on AI, often with a negative glimmer.
[AI] needs time to develop. Either it will support or take away from human creativity.
But unsure listeners had a more practical viewpoint.
[AI] will create more noise as the cost of production drops.
Although a fraction shared a doom and gloom outlook, many listeners are positive AI will enable better content that's accessible to everyone.
AI will enable more people to create higher quality content, giving listeners more options and more points of view.
The truth lies in the middle when objectively looking at AI's pros and cons.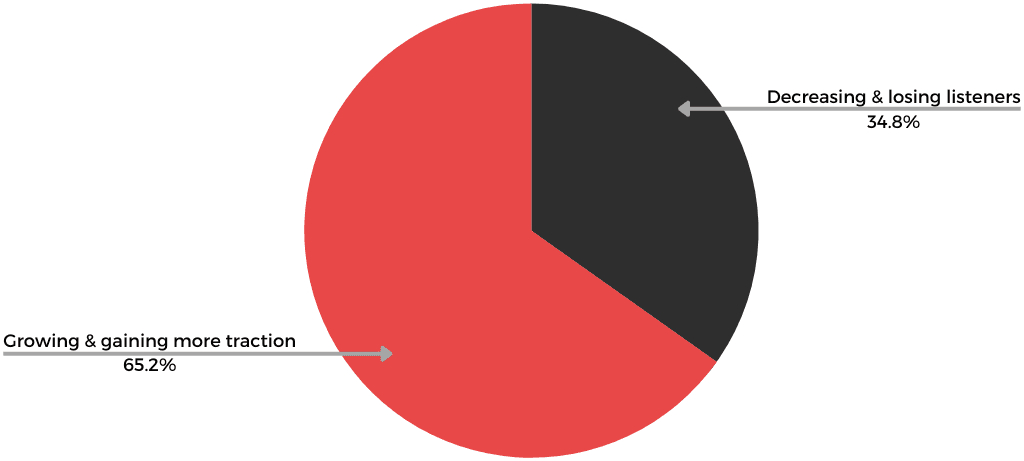 Best Ways to Get Noticed? Go NICHE!
Nothing beats quality content, fine-tuned for a select audience - like inside jokes between friends. Niche content cuts through and keeps people tuned, returning back time and again.
29% of listeners think radio and podcasts should develop novel and engaging content.
Regional shows and top talent work best, but there are loads of ideas to drill down on that draw in crowds.
Radio Hasn't Stopped Innovating in 100 Years
Every so often, publishers dust off the 'video killed the radio star' headline. A tired hack job at predicting the demise of radio, none have been proven right. With each challenge, radio adapts and flourishes. 66% of listeners surveyed think radio will continue to grow and gain traction in the next 5 years - here's what they said:
[Radio has a] chance to bring communities together, to organize, to find purpose when most day-to-day labour projects are handled by robotics. Audio is the future of togetherness.
Technology evolves every day. It's all about how you utilize it.
Audio will always be an emotional driver. How we use it in radio may change. But I think there maybe a resurgence of local radio (hyper local), especially in rural areas.
With all that being said, innovation is a good thing. But radio trends, challenges, and opportunities are in constant flux with newer, better technology. Although the delivery of radio has changed a lot over 100 years, the bare bones structure remains the same: a presenter, mic, and sharing good stories. So what will the next 100 years look like?